Best steak dry rub you will ever taste! Whether you want smoked steaks, barbecued, or made in a pan you're going to love the bold flavors this will bring.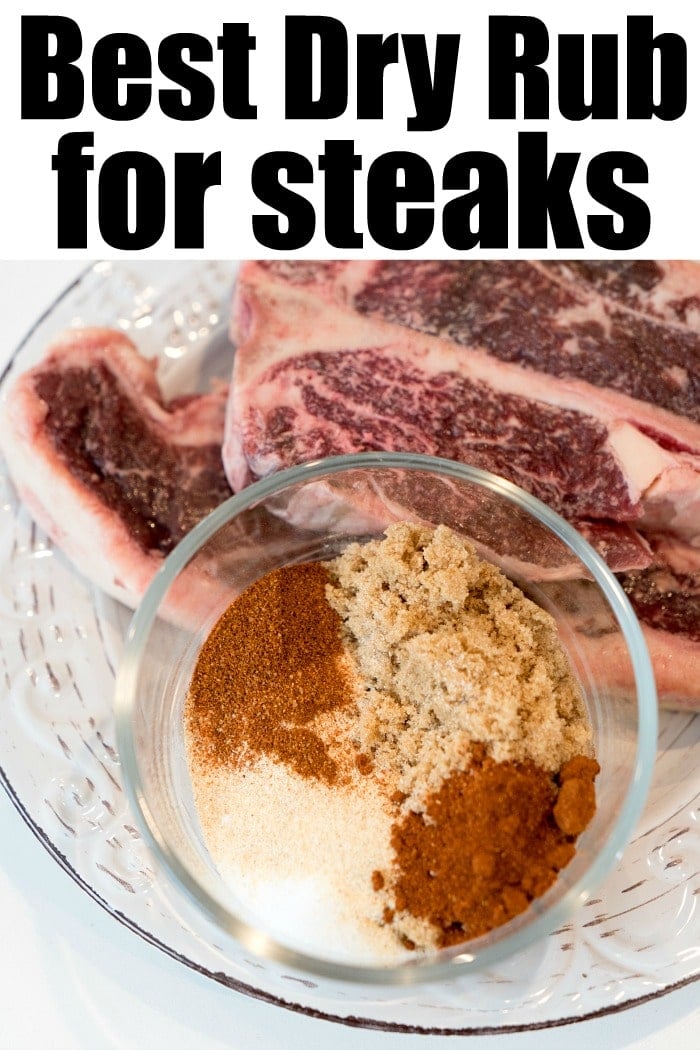 Want to bring your beef to the next level? We have the best steak dry rub you will ever make. You'll never eat a T-bone or filet plain again. This takes your beef from good to fabulous. One of many dry rub recipes on our site. (affiliate links present, originally published 1/20)
I bet you have all the ingredients you need in your spice cupboard already. If not you can order it online and make it in bulk if you want. Store it in a freezer bag and season when ready!
We've even used this as an incredible tri tip dry rub AND on our best baked pork chops. It is great on everything I tell you.
Steak Rub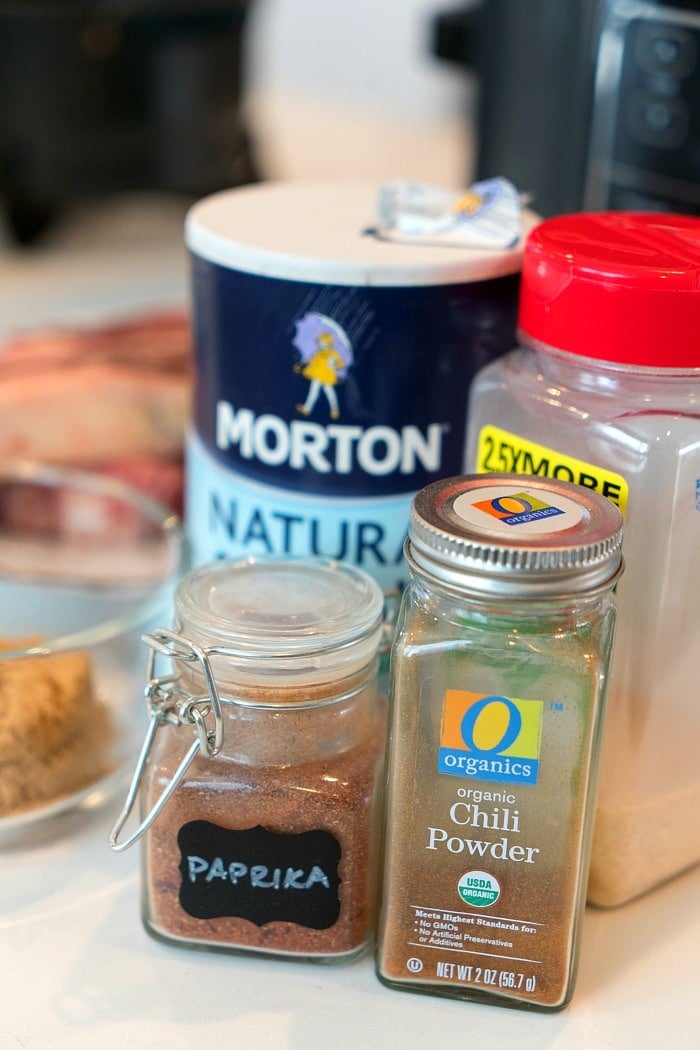 What is the best way to season a steak?
If you don't want to add much you can still make them great of course. Just before grilling you can just brush them lightly on both sides with olive oil and sprinkle with salt and pepper.
BUT this steak rub recipe is so much better!!
This is what you'll need to take out:
Brown sugar
Salt
Garlic powder
Smoked paprika or regular
Yes you can buy a bottled spice blend but this is a salty sweet mixture you're going to love it. We use this on our grilled steak recipe and air fryer frozen pork chops too!! It's super versatile.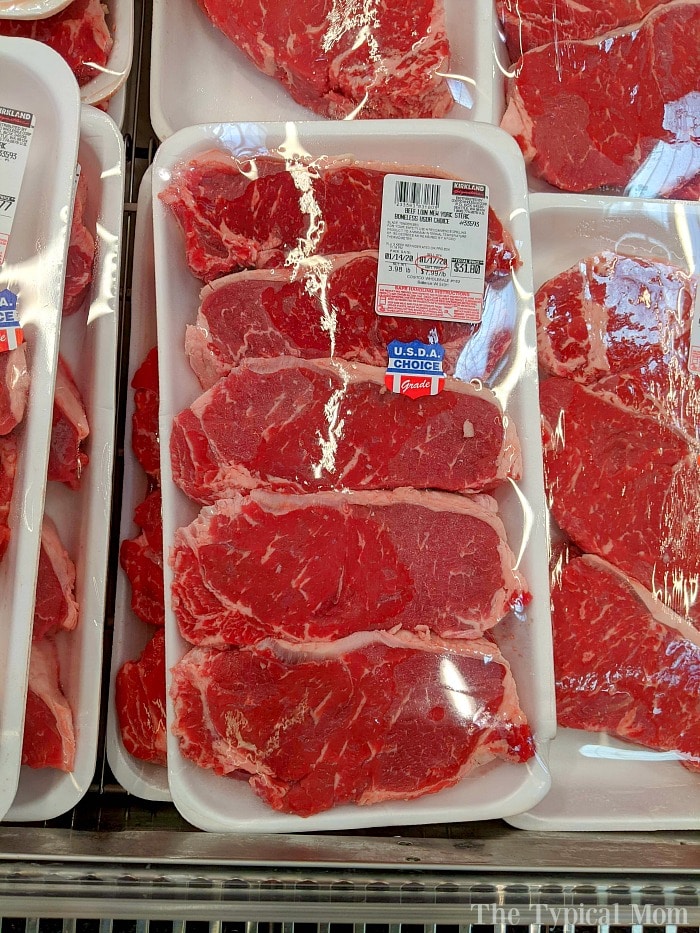 What are different types of steak?
Tenderloin. Other names for this are; Filet mignon, fillet, filet etc..
New York Strip. Other names for this are; New York strip, Manhattan, Kansas City strip, top sirloin, and top loin
Porterhouse. Otherwise known as; T-bone or date steak
Ribeye. Otherwise known as; Entrecôte, Delmonico, Scotch fillet, Spencer, market, or beauty
Flank steak is quite lean, also known as London Broil
Skirt steak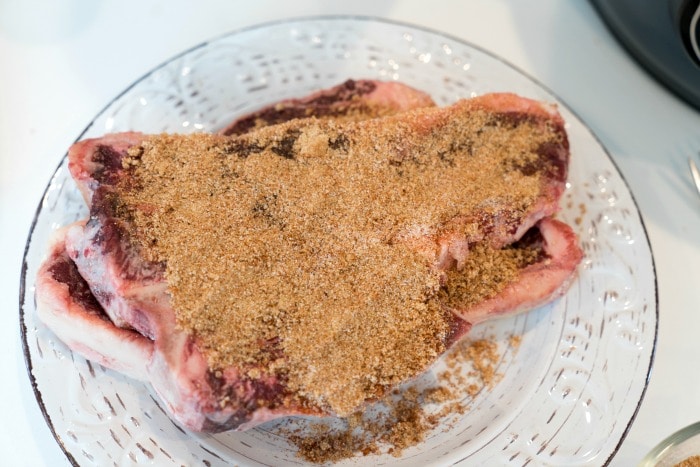 How long do you leave dry rub on steak?
Once it's rubbed on both sides of the steak, you can just cook the steak right on the grill!
If you'd rather prepare it ahead of time you can leave a dry rub on for 30 minutes or so, I don't typically let it sit longer than that. With a wet rub you can have it marinate for several hours though.
Homemade steak rub
Time needed: 10 minutes.
Steak Dry Rub
Combine

Get a glass jar or bowl out. Combine all the ingredients together, mix.

Coat

Leave meat out so they reach room temperature. Rub homemade steak seasoning recipe on both sides of your meat.

Cook grilled steaks on bbq, in your smoker, in the oven or on your stovetop

Allow your great steak to rest for at least 5 minutes before slicing
Enjoy the amazing flavor of your juicy steak taste with your favorite side dishes!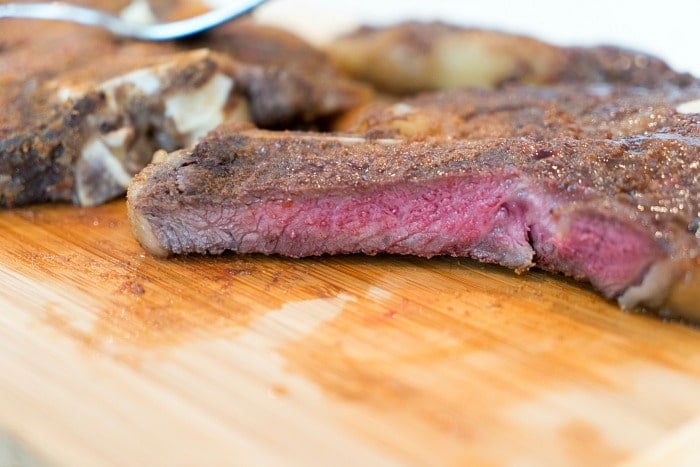 We have used this on our Ninja Foodi steak recipe as well as these smoked pork chops wrapped with bacon!!
What should I serve with steak?
What temperature should steak be cooked at?
Place the steaks on the grill and cook until golden brown and slightly charred for 4 to 5 minutes. Turn the steaks over and continue to grill:
3 to 5 minutes for medium-rare, an internal temperature of 135 degrees
5 to 7 minutes for medium, 140 degrees
8 to 10 minutes for medium-well, 150 degrees
How do you make steak tender?
You can tenderize the meat using a meat mallet. This is a pretty effective way to break down those tough muscle fibers and make it much more tender than if you didn't do this.
Use a marinade if you like
Don't forget to season it with this steak dry rub recipe
Let it come up to room temperature before cooking or grilling it
Cook it low and slow as they say
Do not overcook it, use a meat thermometer so you hit the right steak internal temperature
Allow your meat to rest for at least 5 minutes before cutting into it.
Slice against the grain for best results and to keep it nice and tender
How can I make steak at home? Well using a grill or an indoor grill like you see above is a great way to get that sear and marks on the outside. You can also use a pan or make air fryer steak!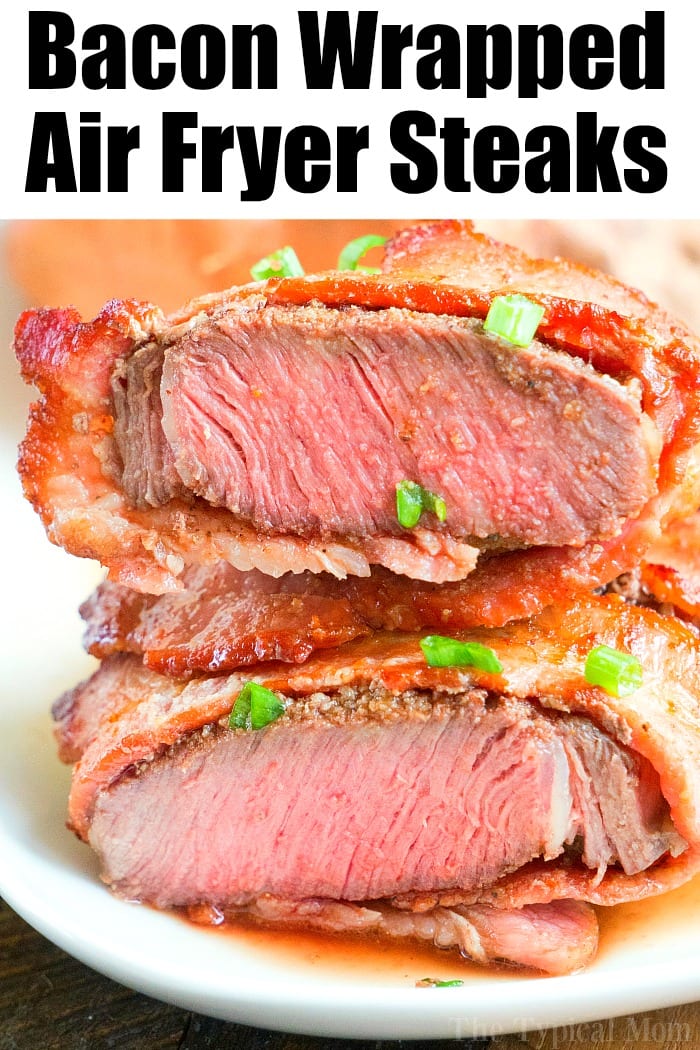 Steak in the Instant Pot is another new favorite method of ours. We've used this on our air fryer steak bites and Instant Pot tri tip too!
NO matter what way you make it, your MUST use your steak dry rub on your meat first to bring it from good to excellent tonight!
You can print recipe below. When you absolutely love it (and I know you will) you might want to make this in bulk!! You can if you want, just store it in a jar or baggie marked steak dry rub.
Want to see a few of my favorite things that I am totally obsessed with?? Take a peek and see how many you might already have…twinsies!
Looking for more easy family recipes and tips? LIKE The Typical Mom Facebook page?
Then sign up for my free newsletter, and follow me on Pinterest! 😉
***** If you LOVED this recipe give it 5 Stars below and let everyone know what you thought about it. 😉
Steak Dry Rub
Best steak dry rub you will ever taste! Whether you want smoked steaks, barbecued, or made in a pan you're going to love the bold flavors this will bring.
Instructions
Mix all ingredients together well in a bowl.

Sprinkle over 3-4 steaks, press down, then pick up and allow excess to fall off.

BBBQ, smoke, or cook as you wish.
Nutrition Facts
Steak Dry Rub
Amount Per Serving (1 oz)
Calories 58
Calories from Fat 9
% Daily Value*
Fat 1g2%
Sodium 885mg38%
Potassium 50mg1%
Carbohydrates 15g5%
Protein 1g2%
Vitamin A 364IU7%
Calcium 13mg1%
Iron 1mg6%
* Percent Daily Values are based on a 2000 calorie diet.