This is how to deglaze your Instant Pot & what to do when your Instant Pot shows the burn message! If you're new to pressure cooking we've got tips to help.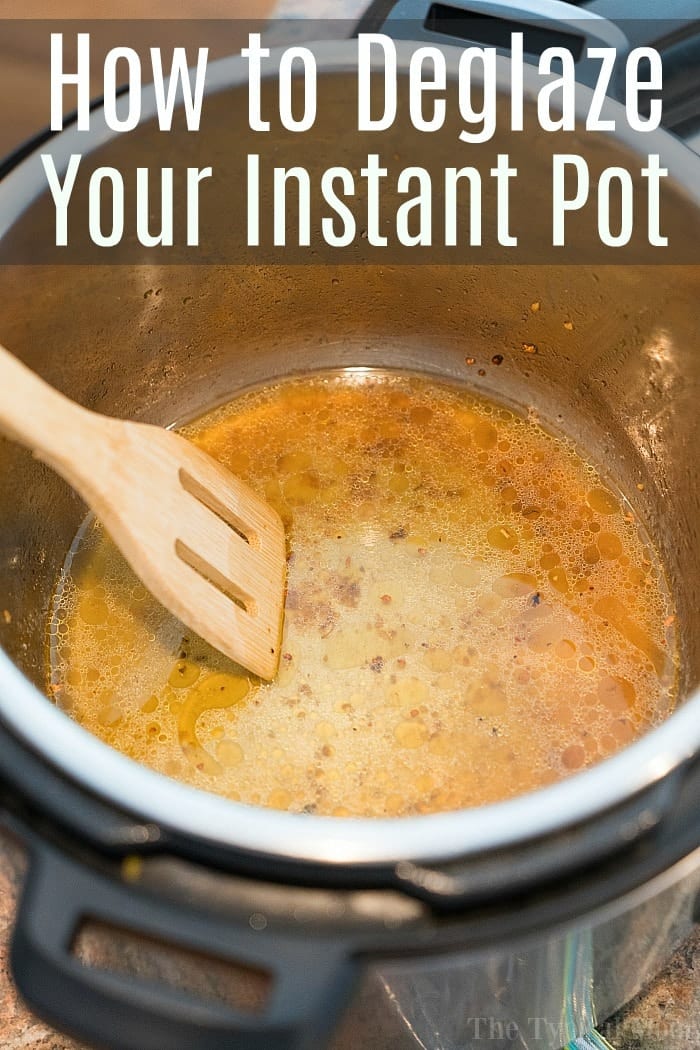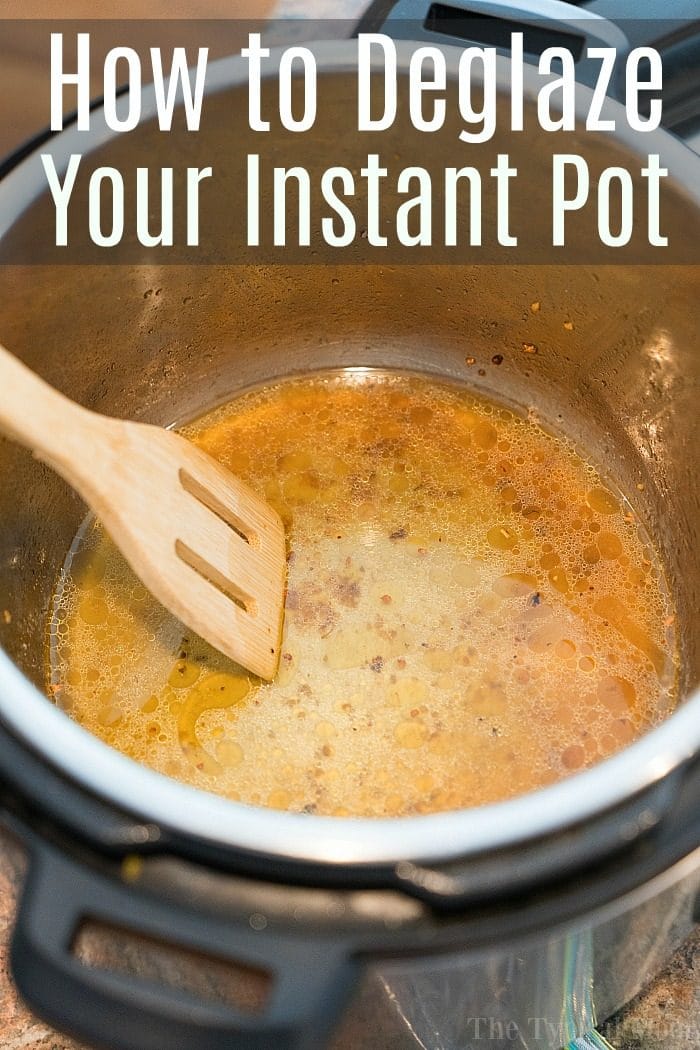 I know, this whole pressure cooking thing is overwhelming at first. It was for me! Once I got the hang of it I have tried to help others by writing about how to use an Instant Pot and creating over 101+ easy Instant Pot recipes as well. Now I am here to show you how to deglaze your Instant Pot so you can avoid the dreaded burn message from coming on. It may not be burning at all, but you just forgot one step after searing your meat on saute. Then, problem fixed and you can go on to try our 101+ Instant Pot recipes!!
I haven't had this problem often, but it has occurred and it is frustrating at first.
Don't be alarmed….okay unless there is smoke coming out……lol
Once you understand why and how to deglaze your Instant Pot it will probably not happen again and you'll be relieved.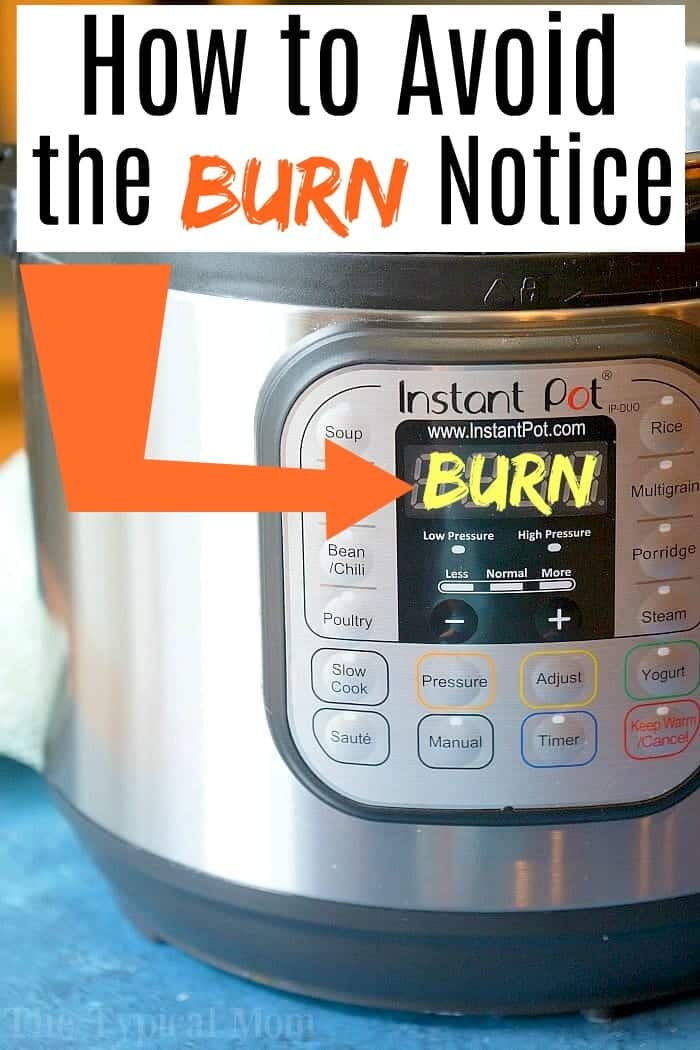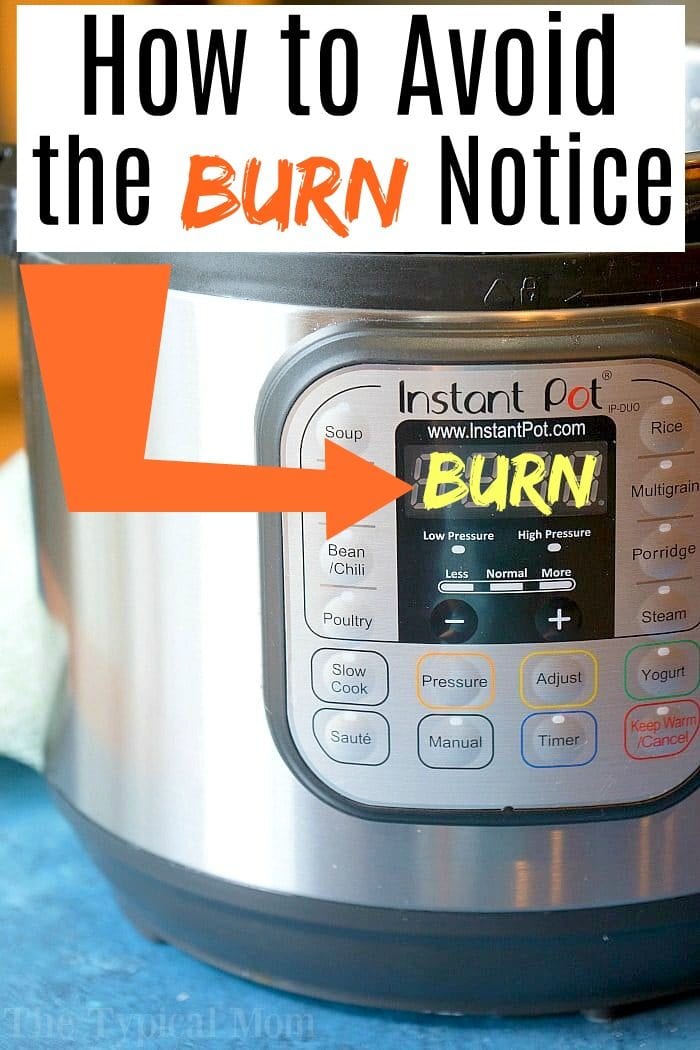 Watch this quick video showing you how to do it…….
Pretty easy now that you see it done right before you right??!!
Especially if you're cooking a large piece of meat like you see here below (pork roast when I made my Instant Pot pulled pork which is amazing) you really need to deglaze and let your pot cool down before turning it from saute to pressure.
Another tip is to make sure you turn your Instant Pot to OFF/Cancel once you're done sauteeing anything.
Do not turn it immediately from saute to pressure high/low or it won't give the pot time to cool off and it will falsely sense that it is burning and likely display that message probably freaking you out. Or if you don't do this and it is too hot it may not reach pressure at all.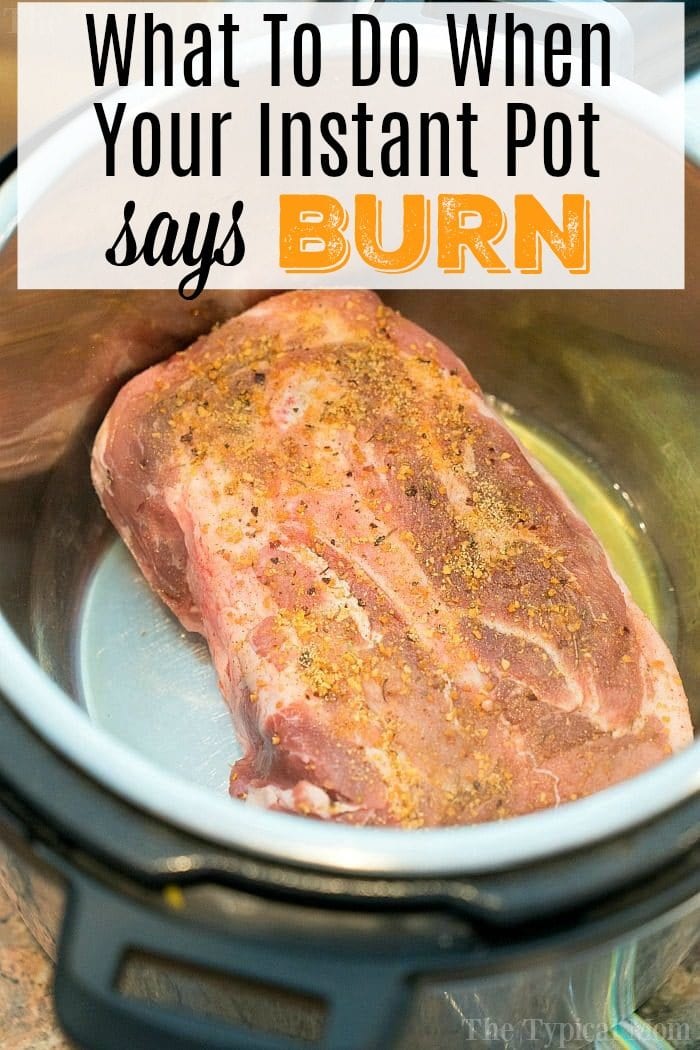 Easy step to follow which will save you some headaches.
The reason it says burn most of the time is that there are bits of meat stuck to the bottom. A little liquid or broth will loosen them up quickly. Then use a wooden utensil with a flat head to scrape it off easily.
You can pour this out if you want but really these bits have a lot of flavor to them so I usually try to leave them. The little bit of liquid left get added into my recipe to add to the overall flavor.
Up to you…..
Now that you know how to deglaze your Instant pot you can try these easy Instant Pot recipes!