Air fryer frozen vegetables are easy and quick to cook. From cauliflower to broccoli, okra, potatoes, brussel sprouts and mixed veggies we will share how to cook frozen vegetables of all kinds here.
Looking for information on how to cook air fryer frozen vegetables? We have help for you! It is so easy and comes out so good you may never bother with fresh produce ever again. Now you can have crispy veggies year round cooked this way. Just one of many easy air fryer recipes on our site. (affiliate links present)
Frozen Vegetables in Air Fryer
So you're new to using this countertop appliance and wondering why it's so great. You've made chicken wings like everyone has been raving about but what else?? I could go on and on about that question but I will just say, you can air fry everything my friends, including frozen veggies.
You can start off by printing our air fryer frozen foods cook times chart right here. Keep it on your fridge as reference to save you some time.
FIRST – You should sign up for my free newsletter so you get new posts emailed to you twice a week and never miss out on anything! If you love air fryer recipes too, here are some resources to start with: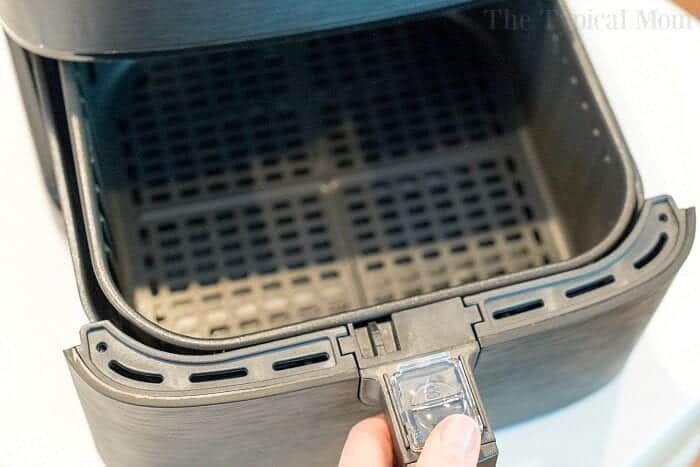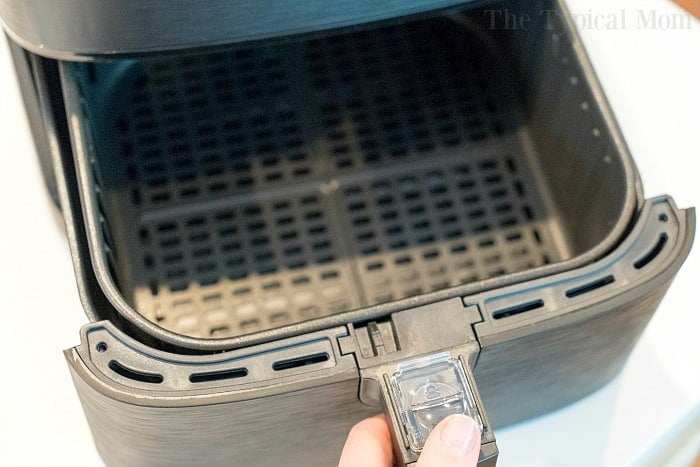 How to make frozen vegetables crispy in air fryer
I started my journey with mixing zucchini, squash and mushrooms. Those were fresh and SO amazing that I thought about other versions of air fryer vegetables I could make. I then thought about other fresh produce like broccoli and carrots but then it dawned on me that I wouldn't have a lot of access to those in the Winter time.
I mean yes I'd be able to buy them but a lot of times they really do not look appetizing or fresh at all, frozen is usually where my mind goes. Not only do we live in snow country but it is small-ish town in Northern Idaho, so not near any farms other than potatoes. 😉
How do you cook frozen vegetables in Ninja Foodi
It doesn't matter what brand you have, the directions are the same. Just ensure that they are in a single layer and not overlapping is key.
Air Fryer Frozen Potatoes
Let's start with those to begin with. Surely you'd be able to make baked potatoes year round but how about frozen french fries in air fryer? OR if you want to cook air fryer frozen hashbrowns for breakfast you may need a bit of help with those.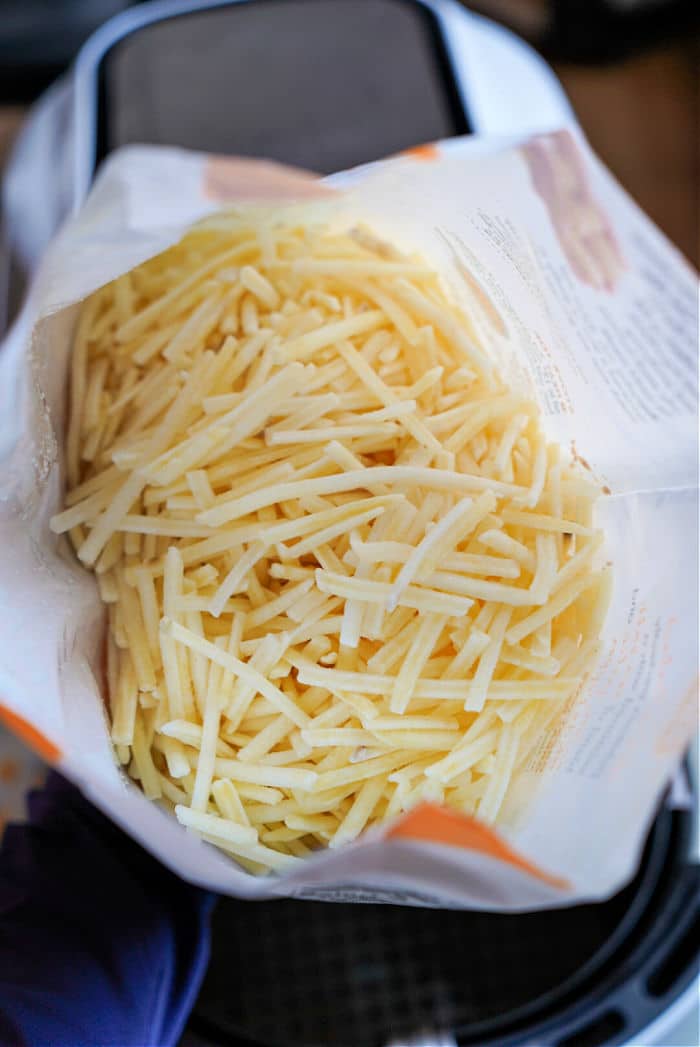 Shredded like this or smaller diced pieces turn out quite well in this little thing. Defrosts with a bit of time, shake it a few time throughout the cooking process to get tender, and then spray with olive oil to get crispy on top. You can even add a layer of cheese to the top at the very end. Let it melt and OH MY, I mean I bet you can smell them now.
How to cook frozen vegetables in air fryer
Find the type you want instructions on and click on the blue link. It will take you to that specific post with ingredients you'll need and detailed instructions. I was a beginner not that long ago so I like to really explain things well for every reader out there.
The general rule though is to toss with some olive oil, seasoning, preheat your machine and throw them right in. Since they need time to "thaw" you'll want to shake the basket at least once during the cook time. To make the contents more crispy use a light spray of olive oil on the top. That is a general rule for just about all of them.
Let's talk about frozen cauliflower in air fryer now. This is a low carb and healthy choice you can add a lot of flavor to.
How do you cook frozen vegetables without getting soggy?
Yes you can use a bit pot of hot water to like boil broccoli to cook. That will get them tender, but no crisp on the outside at all. This way you get both aspects in less time than you would if you waited for bubbles to be consistent.
Some have a bigger impact than others. When it comes to corn it's not such a big deal, but air fryer frozen asparagus is SO much better. Reason being is you need to crisp it up a bit or it's just limp and kinda' mushy.
How do you steam frozen vegetables in an air fryer?
You aren't really steaming them per say other than broccoli or air fryer broccolini with a bit of water. You just want to preheat machine to 400 degrees for 5 minutes, cook for 10 minutes with a spritz of olive oil in basket and on food. Shake basket twice during the process and then season and serve.
If cooking only one type of veggies in the air fryer, we actually love air fryer frozen brussel sprouts. Add a bit of balsamic glaze when done and OH MY heavens what a side dish.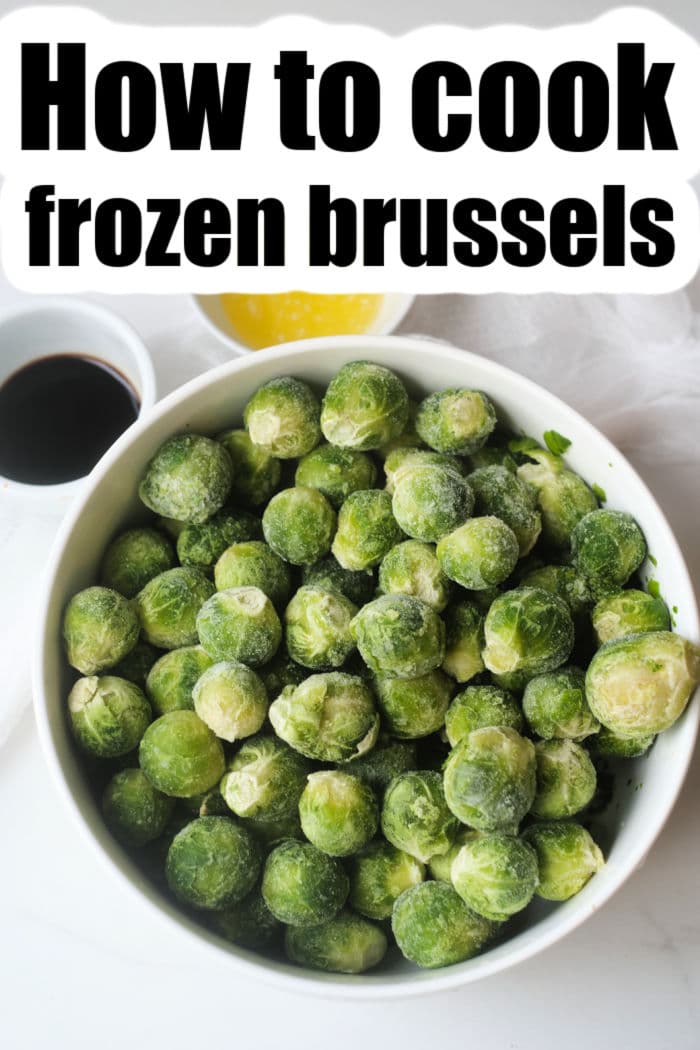 Ninja Foodi Frozen Vegetables
All air fried frozen vegetables can be made in any brand you might have at home. I have a Cosori, AirWave and Ninja Foodi as well. I know, a little obsessed but I am a food blogger so that is my excuse. lol. There is not a lot of difference other than the size of the air fryer basket between these.
If you are looking for how to cook air fryer frozen broccoli there are instructions here. This will surprise you the most I think.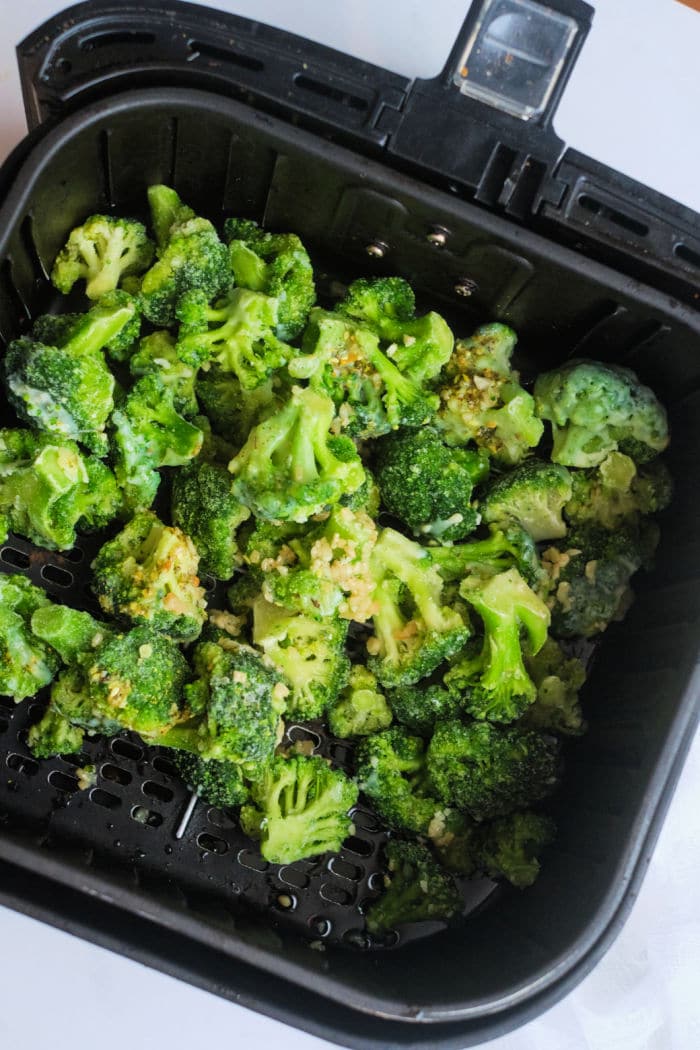 Frozen green beans in air fryer
These are similar to all the others, you just:
Preheat machine to 400 for 5 minutes
Toss beans with 2 tbsp olive oil, sprinkle with seasonings of your choice
Spray basket with olive oil
Add food, lay in single layer and cook for total of 8-10 minutes
Open basket and toss to rotate after minute 4 or 5
Here are instructions if you want to make just a bag of frozen mixed vegetables air fryer style;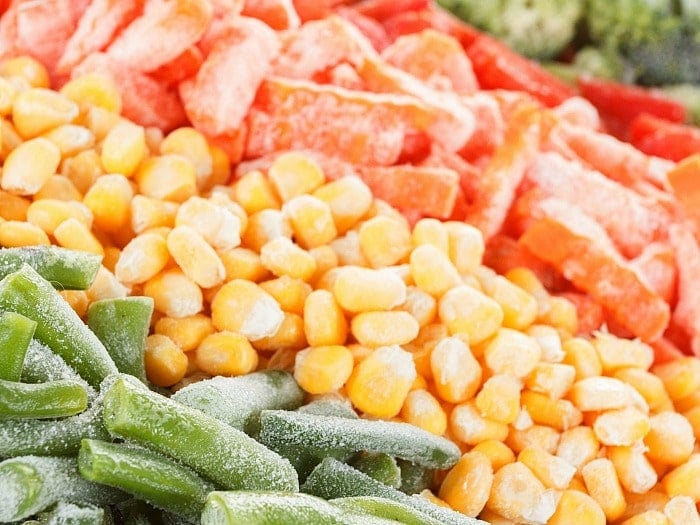 Cooking Frozen Veggies
Cooking frozen food has never been easier. We even have a post about cooking frozen meat to tender all sorts of ways. Pair any or all of these cooked vegetables with a protein and enjoy. Nutritious, gluten free side dish done in about 15 minutes.
Want to see a few of my favorite things that I am totally obsessed with?? Take a peek and see how many you might already have…twinsies!
Looking for more easy family recipes and tips? LIKE The Typical Mom Facebook page?
Then sign up for my free newsletter, and follow me on Pinterest! 😉
***** If you LOVED this recipe give it 5 Stars below and let everyone know what you thought about it. 😉
Air Fryer Frozen Vegetables
Air fryer frozen vegetables, mixed in a bag. This is how to air fry them so they defrost, are tender inside and a little crispy on the edges.
Instructions
Preheat air fryer to 400 degrees F for 5 minutes. Spray inside of basket with olive oil spray.

Pour frozen veggies into basket and spread out so they overlap the least amount possible.

Cook for 8-10 minutes total. Shake basket after minute 4 and spray top contents with olive oil spray. Check after minute 8 to see if they are as tender as you'd like. If not add 1-2 minutes.

If you want the edges crispier, spray with olive oil spray again for another minute.
Nutrition Facts
Air Fryer Frozen Vegetables
Amount Per Serving (1 oz)
Calories 30
Calories from Fat 9
% Daily Value*
Fat 1g2%
Sodium 22mg1%
Potassium 100mg3%
Carbohydrates 6g2%
Protein 2g4%
Vitamin A 2395IU48%
Vitamin C 5mg6%
Calcium 12mg1%
Iron 1mg6%
* Percent Daily Values are based on a 2000 calorie diet.