So I made pizza egg rolls for my family the other day and thought I should make this using our homemade sloppy joe recipe and make sloppy joe egg rolls too! We have made sloppy joe bread bowls, a sloppy joe casserole, and traditional sloppy joes on buns so why not inside an egg roll…..they ended up being really fun and amazing!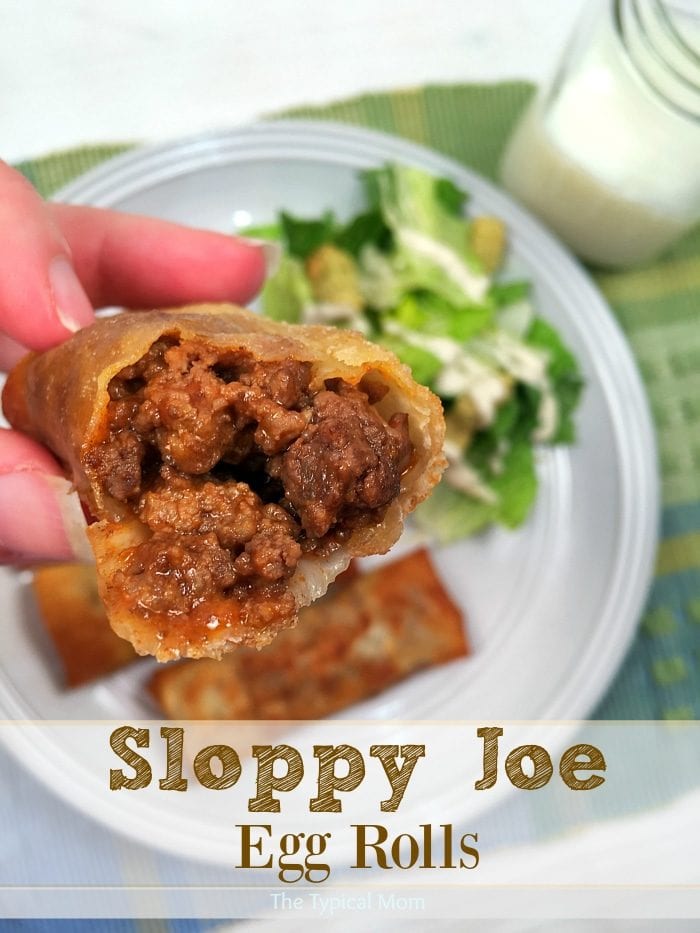 How fun right??!! Of course the kids got a kick out of them and anything finger foods is a big winner with 3 kids at home…but my husband and I liked them too. It is really quite simple to make (nothing I make is complicated), let me share with you the recipe for sloppy joe egg rolls.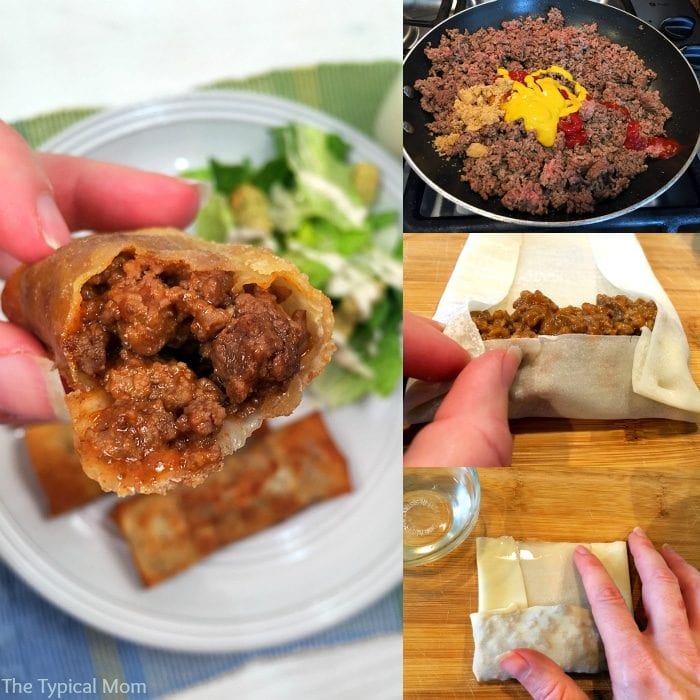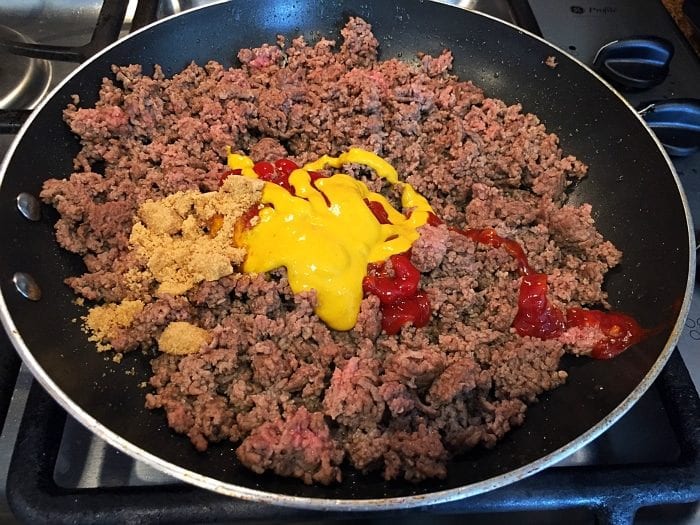 You're first going to make my easy sloppy joe recipe but we are going to omit the bun and use our egg roll wrappers instead for this recipe. Brown your ground beef or turkey and drain before adding these ingredients. To make your own sloppy joe sauce you just need mustard, ketchup, and brown sugar….easy enough right??!!
[mpprecipe-recipe:75]
While you are waiting for your mixture to cook and simmer a bit get a cutting board out with a small bowl of water and take 1 egg roll wrapper out so you are ready when the meat is done.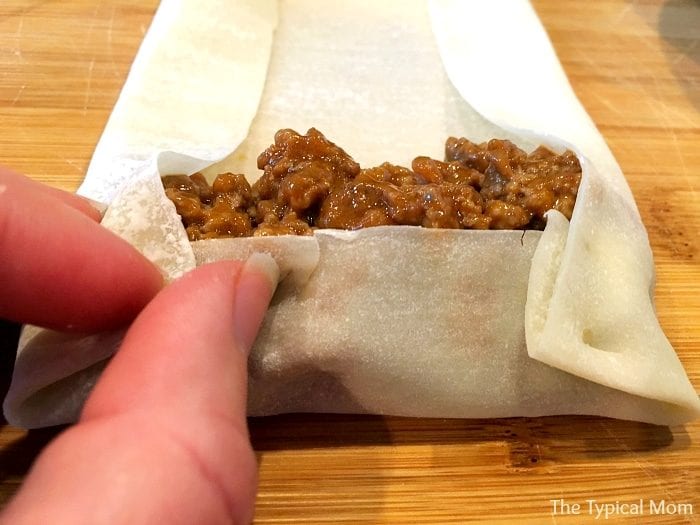 When your meat is done put it in a bowl next to your wrapper. Spoon some on like this and leave some room at the end and on the sides of your egg roll wrapper. Fold the end up and the sides over like this and then roll over and over.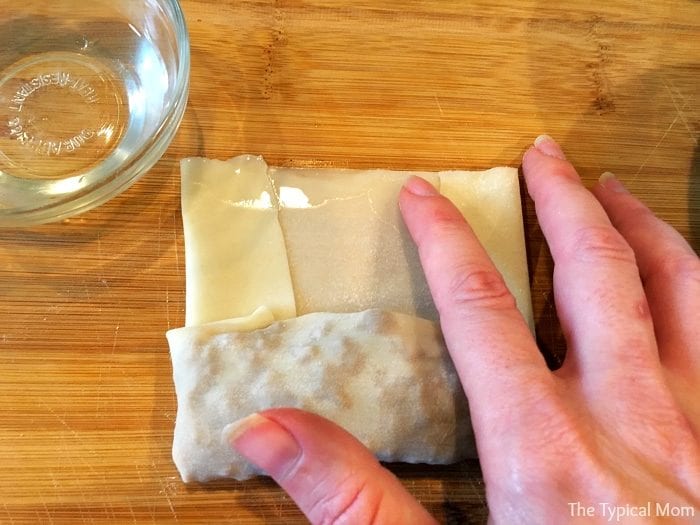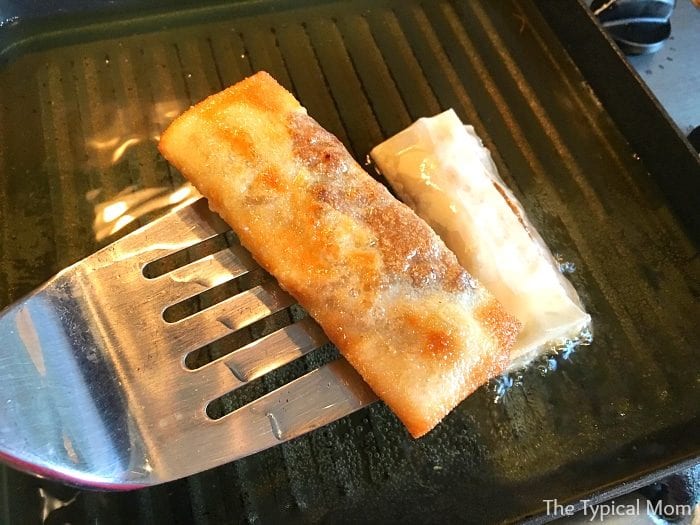 Before rolling all the way over wet the very end with water and then roll all the way over so it sticks and doesn't come apart. While you're rolling the first few sloppy joe egg rolls turn your oil on so it can get nice and hot. Test the oil by putting a tiny piece of egg roll wrapper in and see if it fries nicely, doesn't just sit there or fry way too hot and burn and adjust heat accordingly before you put your egg rolls in. Serve with some salad and your sloppy joe egg rolls are done!!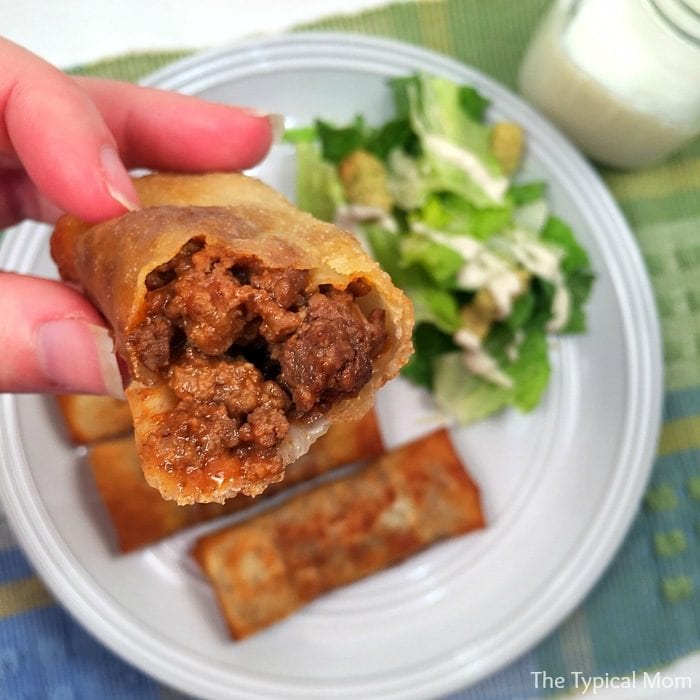 If you love these you will love our pizza egg rolls too.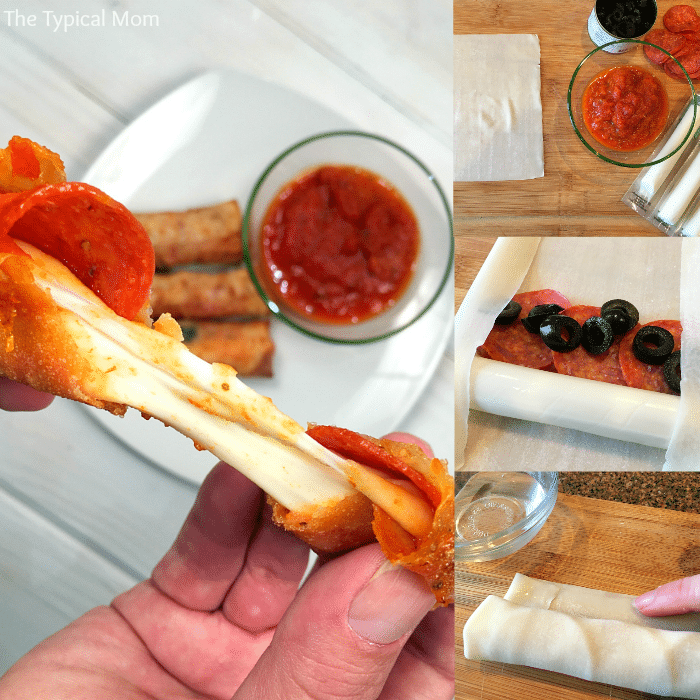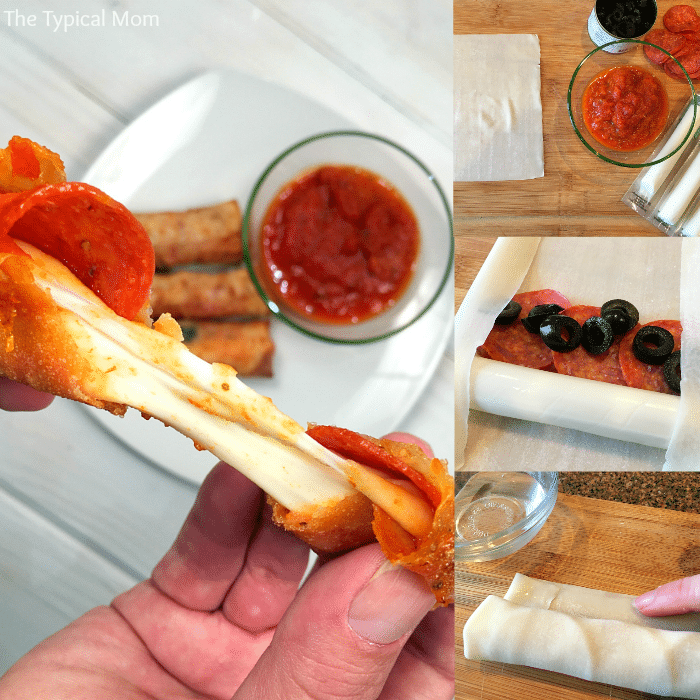 For more easy recipes and crafts please LIKE The Typical Mom on Facebook, sign up for my newsletter, and follow me on Pinterest!
Visit The Typical Mom's profile on Pinterest.