These pizza egg rolls are amazing!! They're so easy to make and your kids will love them right along with you too. It's a delicious appetizer made with all your favorite pizza toppings or a fun new dinner idea.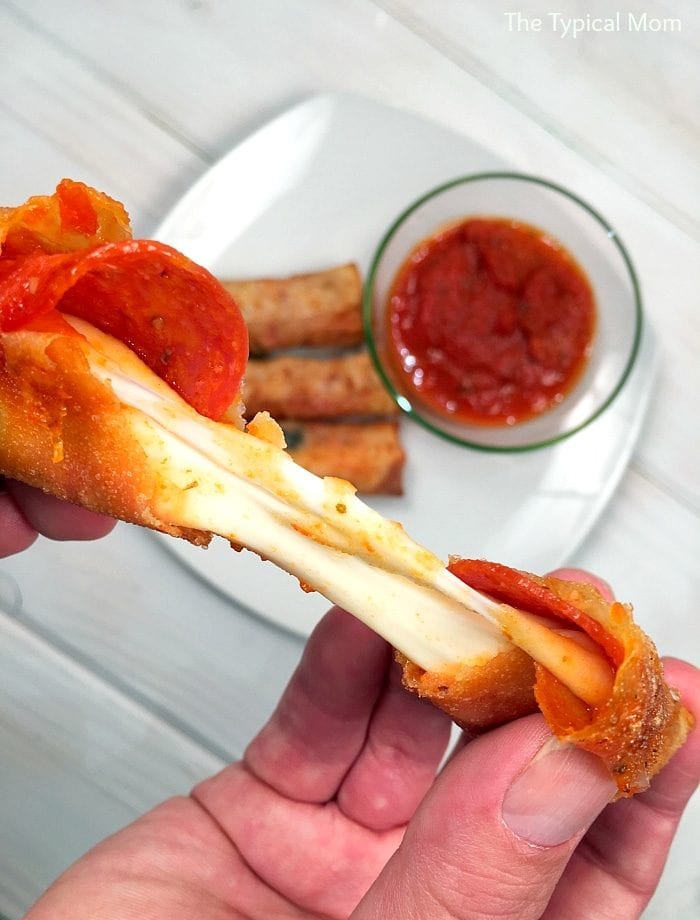 Ok so we are like every other American family and LOVE anything pizza. We have made mini muffin tin pizzas, pizza in the crockpot, and are adding these pizza egg rolls to our list of favorite meals too! Here is how you make them, so easy! (originally posted 2/16)
I know…..love anything with lots of cheese! Anything easy that my kids can pick up and dunk into a sauce is a real winner in our house so making pizza into egg rolls gets 5 thumbs up here. 😉 You can really stuff just about anything into egg roll or wonton wrappers you just have to think outside of the box a bit. Literally you could make my easy sloppy joe recipe, use that as filling, wrap it up and create sloppy joe egg rolls.
Ok on to pizza egg rolls —->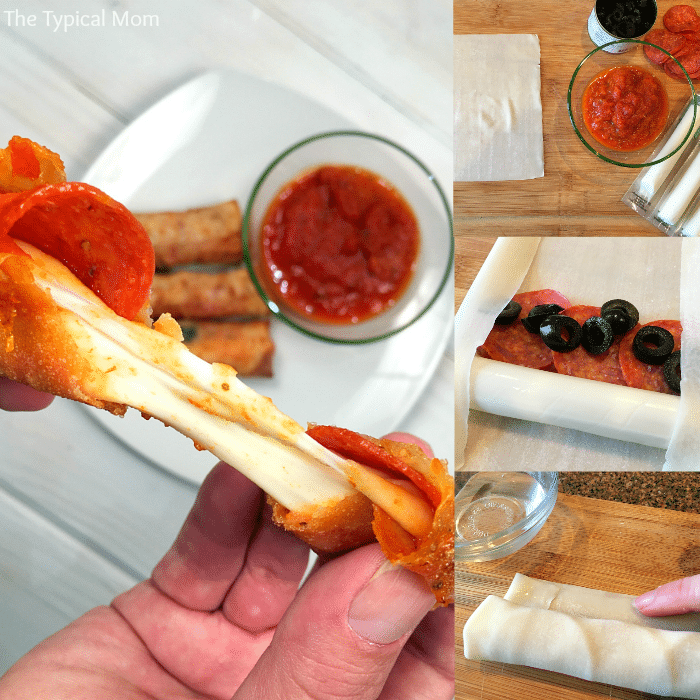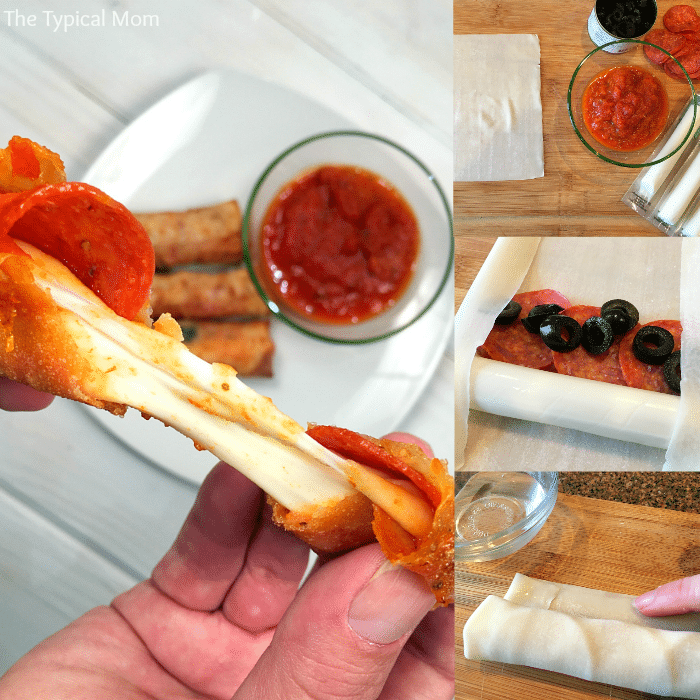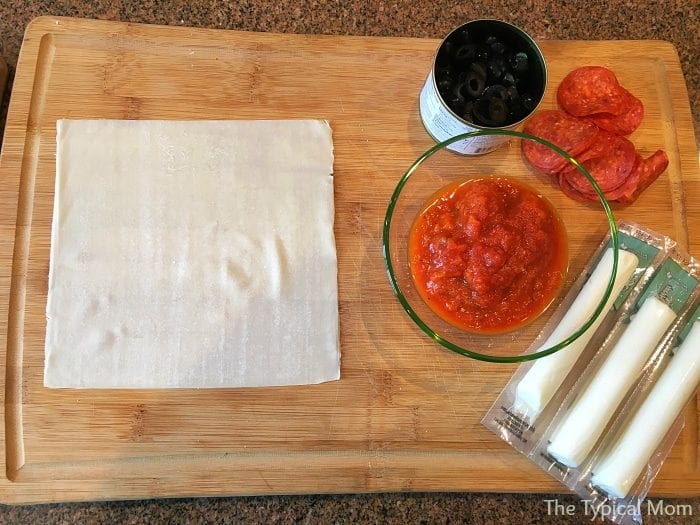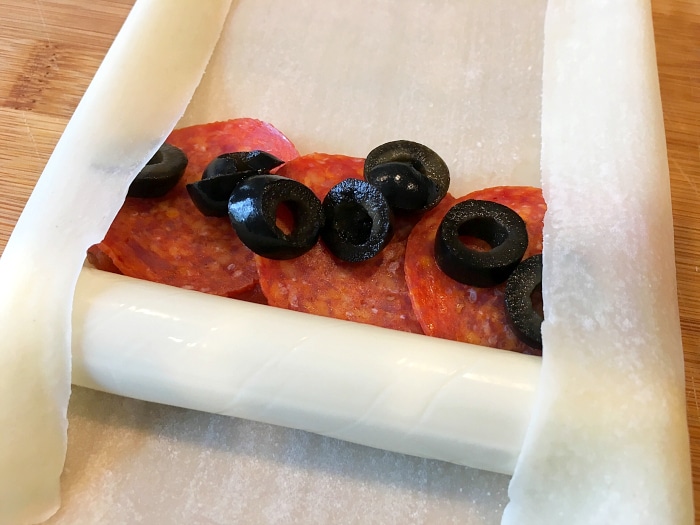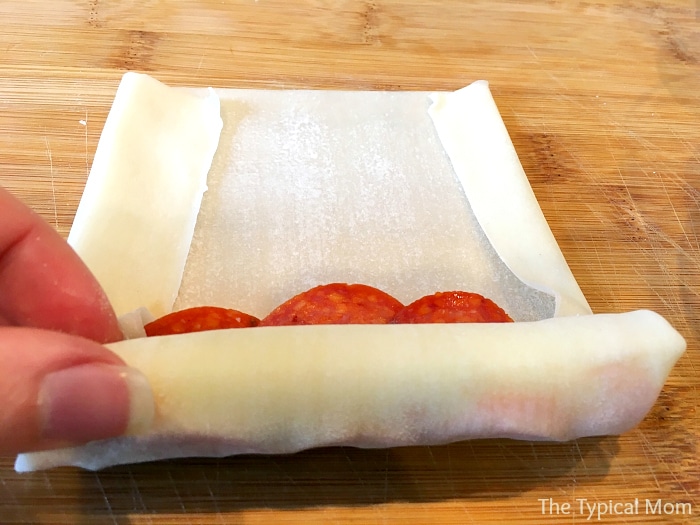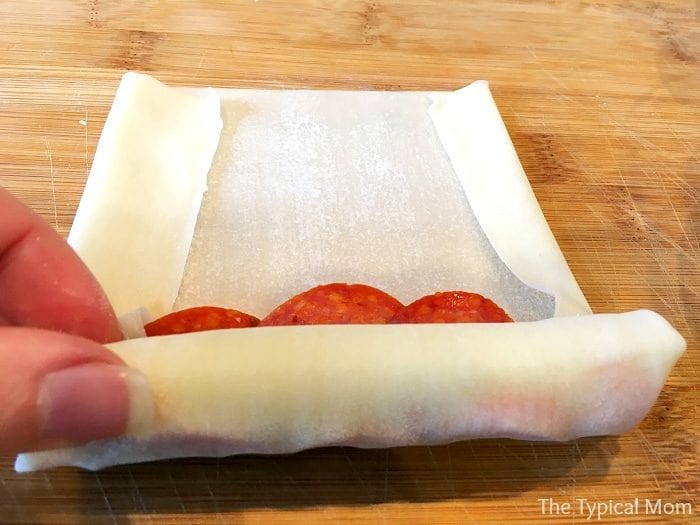 Start with a package of egg roll wrappers, spaghetti sauce, string cheese and any toppings you like on (or in) your pizza egg rolls. We used olives and pepperoni, sometimes just cheese for my little one. You can use mini pepperonis too but I couldn't find those at the store this time. Spread a bit of sauce, pepperonis on top of that and cheese.
Now leave a bit of room at the bottom of your wrapper and fold the sides in like a burrito as in picture 2. Then roll your wrapper over your cheese and keep rolling until you near the end.
Now use a cup of water. Dip your finger in and on the edge of your egg roll wrapper, then roll the rest over to make it stick together. Then get your oil ready. Before putting your pizza egg rolls in tear off a piece of egg roll wrapper and put it in the oil to see if it is ready to fry or if it cooks too quickly and burns then turn the oil down and then test again.
You want it to be cooked to a golden brown but not burned.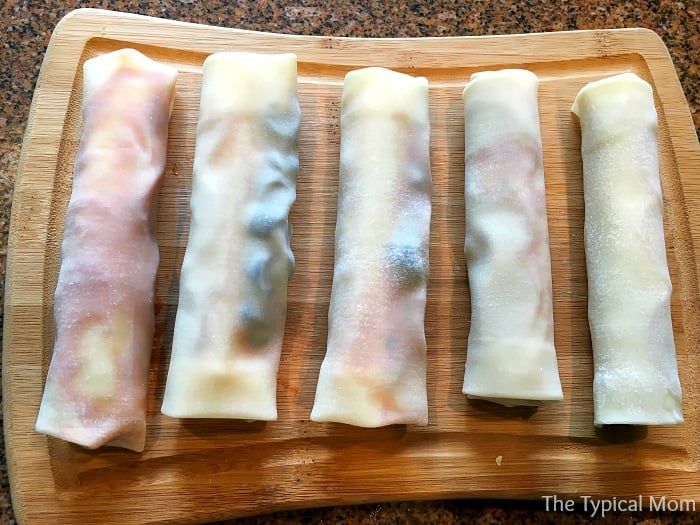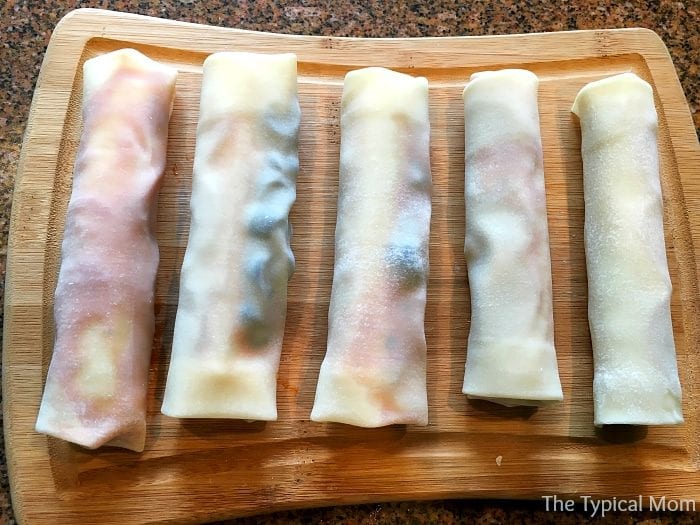 Some are fatter than others, just depends on what toppings you include, but just pair them with spaghetti sauce and you're done. Really easy to put together and surely your whole family will love these pizza egg rolls?
Here's a quick rundown and what you need to make pizza egg rolls
Won ton wrappers – in fridge section near cheese at the store
String cheese
Pepperoni
Spaghetti sauce
Olives are good too to add
Let me know how they turned out!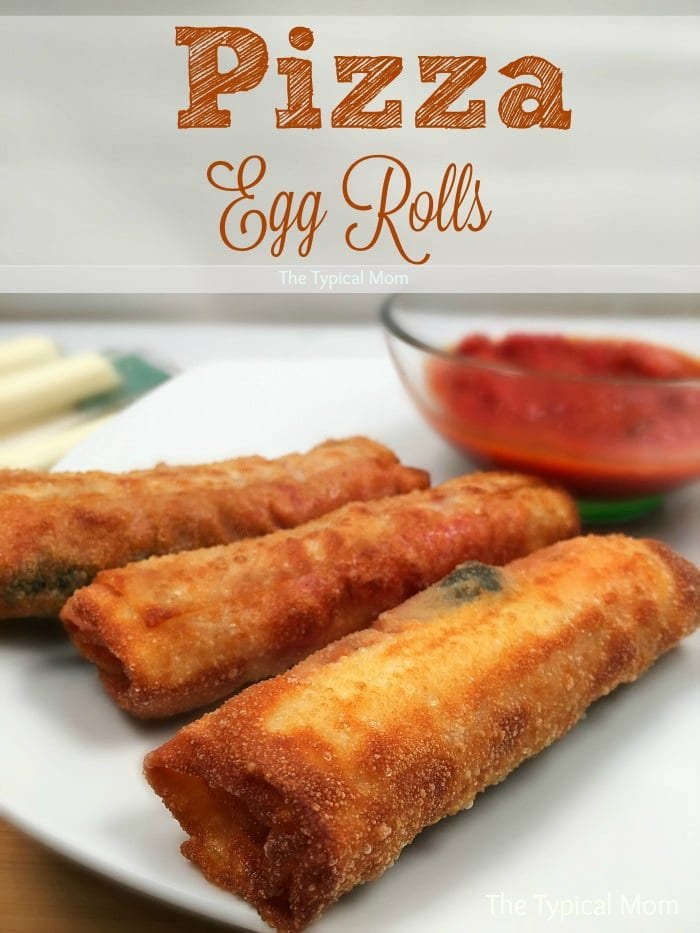 For more easy recipes and crafts please LIKE The Typical Mom on Facebook, sign up for my newsletter, and follow me on Pinterest!
Visit The Typical Mom's profile on Pinterest.