Here is one of our favorite muffin tin dinner ideas that my kids absolutely love and they're great for busy days. Muffin tin pizzas are way better than the old school english muffin pizzas of the past. You only need a few ingredients filled with your favorite pizza toppings and they're done in just minutes.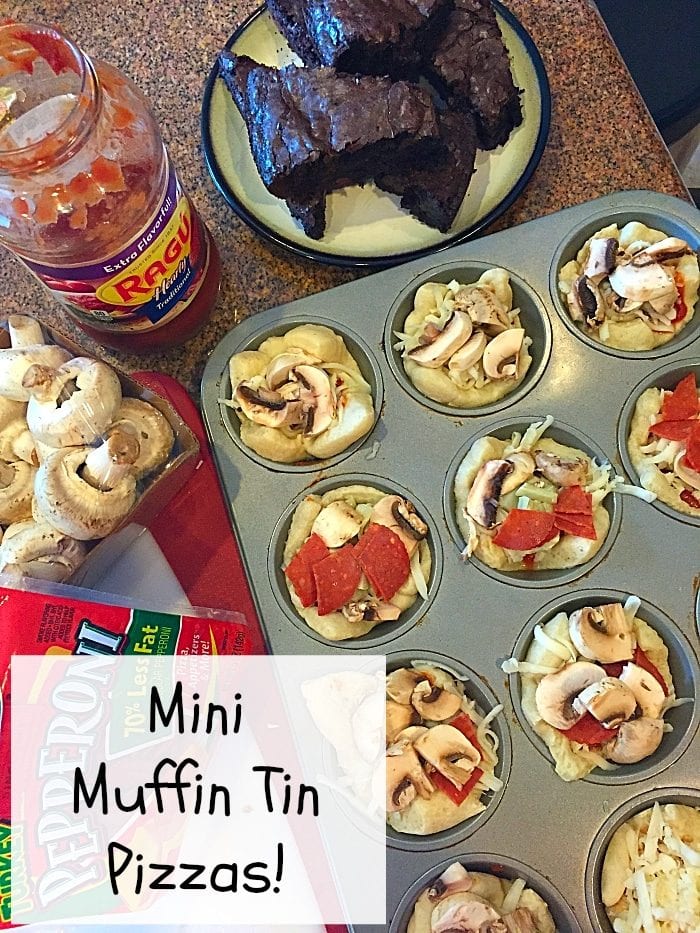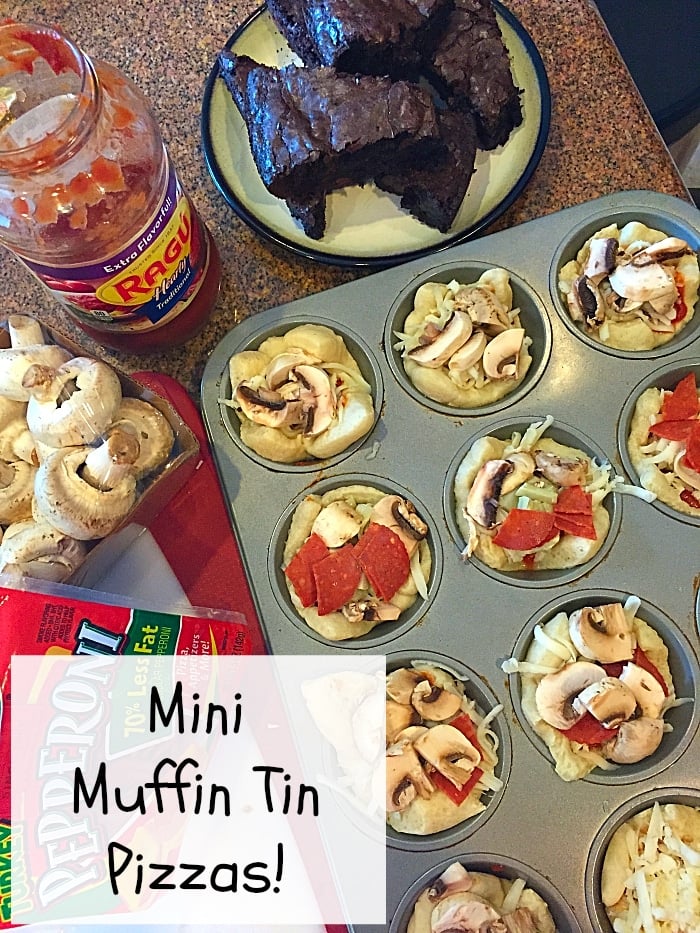 So I love making things easy, especially at dinner time. It is nice when kids are also interested in eating what I've spent time on, & sometimes that means making the ordinary look a bit different (somehow that makes it yummier to them…lol). Our favorite muffin tin dinner ideas is in the form of pizza! This recipe is easy and cooks quickly for on the go days. From there we went on to create a bunch more and share them on this muffin tin recipes post that has several other muffin tin meals as well as desserts. (originally published 10/15)
All you will need are the ingredients below! Just get the refrigerated pizza dough (any brand), mozzarella cheese, pizza sauce (I use spaghetti sauce in the jar), and any pizza toppings you like! This is a great way to get the kids involved in the kitchen!
This is what you need to make Muffin tin pizza
Refrigerated pizza crust
Mozzarella cheese
Pepperoni – mini pepperonis are great if you can find them
Spaghetti sauce
Any other pizza toppings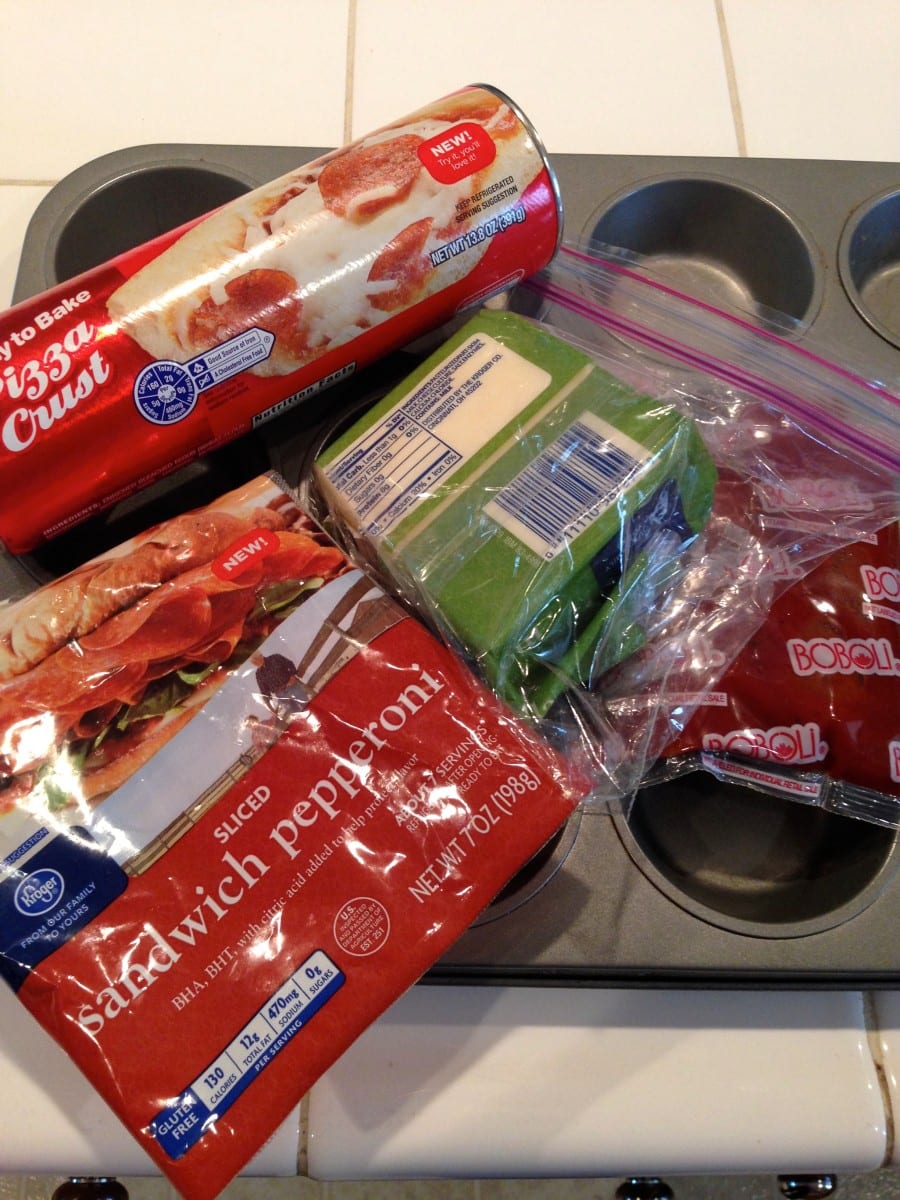 Use a cutting board and roll out the refrigerated pizza dough, fix holes that are created, so that it is the same thickness across the board. Then use a knife or pizza cutter to create 12 pieces. Then spray your muffin pan with non stick spray and push the squares into each muffin hole so that is is on the bottom as well as the sides.
I usually throw that in a preheated oven (use the temp on the dough container) for a few minutes to get the dough a bit cooked. It ensures that the dough is cooked all the way thru on the bottom I feel, just works better that way. I don't cook it all the way, just to get the sheen / stickiness done and they are just a touch golden.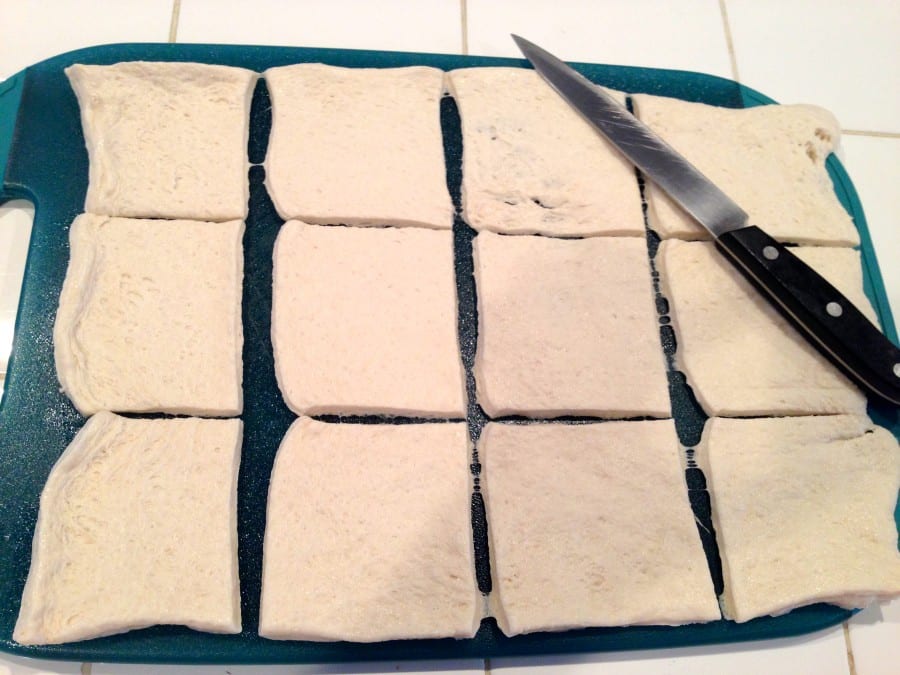 1 can typically will make 10 – 12 which is just enough for the 5 of us, so if you have hungry boys or more than 5, use 2 cans.
Fill with a bit of sauce, grated cheese & toppings as desired. Cook as directed on tube of pizza dough, watch carefully and remove when cheese is turning brown. Here's how easy it is.
Muffin Tin dinner ideas like this one are great because you can pick them up easily, and the slight crustiness of the whole outside is great! That is our easy muffin tin pizza recipe!!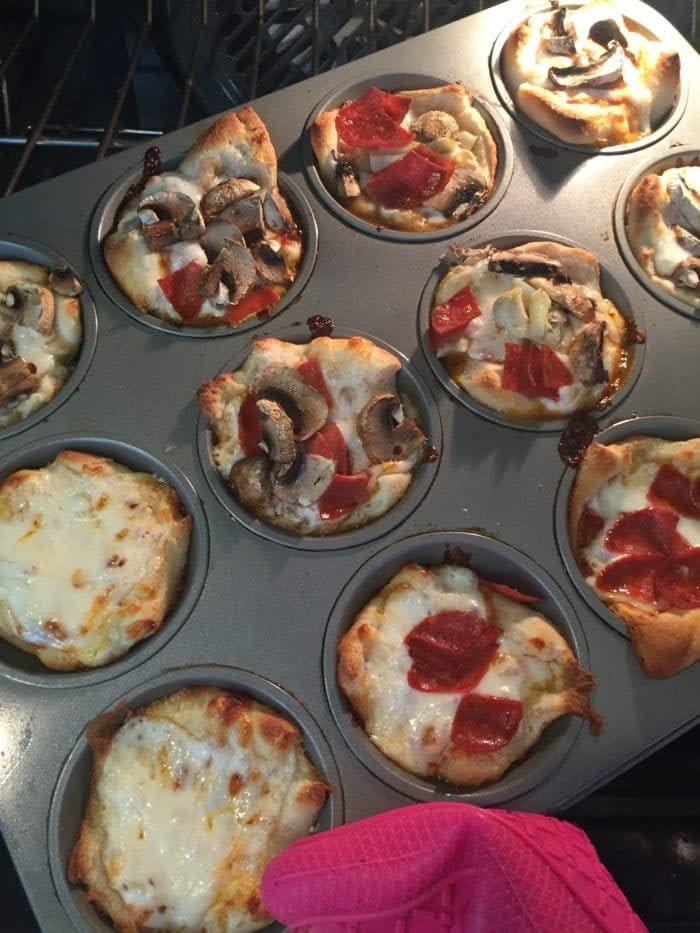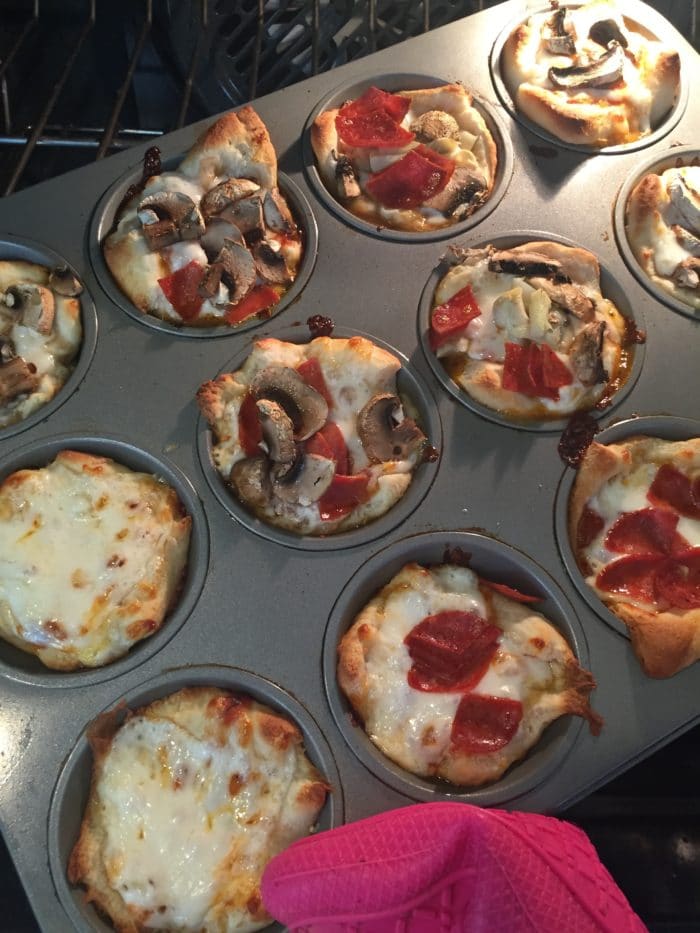 For more great tips join my free weekly newsletter and follow Me!