Here are some great muffin tin recipes to make at dinner and dessert time. If you've never made dinner in muffin tins before it's a great way to make meals fun and cook quickly! Kids love this fun new way to make recipes and it's a great way to get them involved in cooking too.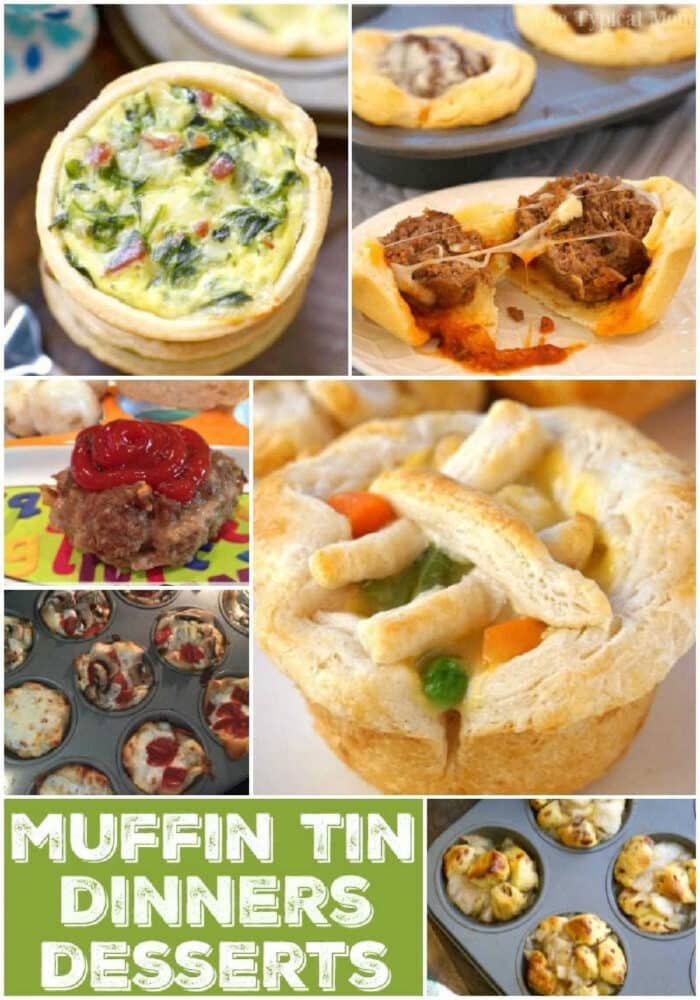 I am a busy Mom, just like you probably, who is always looking for fast tasty meals to cook for my family. Sometimes we are in a hurry, or I am trying to find ways to make meals Fun for my kids. That is when I came up with easy muffin tin recipes! (originally published 3/15, affiliate links present)
Mini Muffin Tin Recipes
Why would I cook in muffin tins?? Well, there are a few reasons actually. First off the kids really love it! Second, everything cooks super fast, like in less than half of the time than "normal". Ready for bite size comfort food for dinner and dessert??!! Grab a jumbo muffin tin, regular size, or for extra fun get a mini muffin tin too.
We have some of the best muffin recipes too on our site for breakfast, but we are going beyond that here… Y'all this pan can cook all the things including meat!! That is where we started this whole thing. I was exhausted and came home late so I needed something quick. Had ground beef to use so mini meatloaf muffins was created for dinner!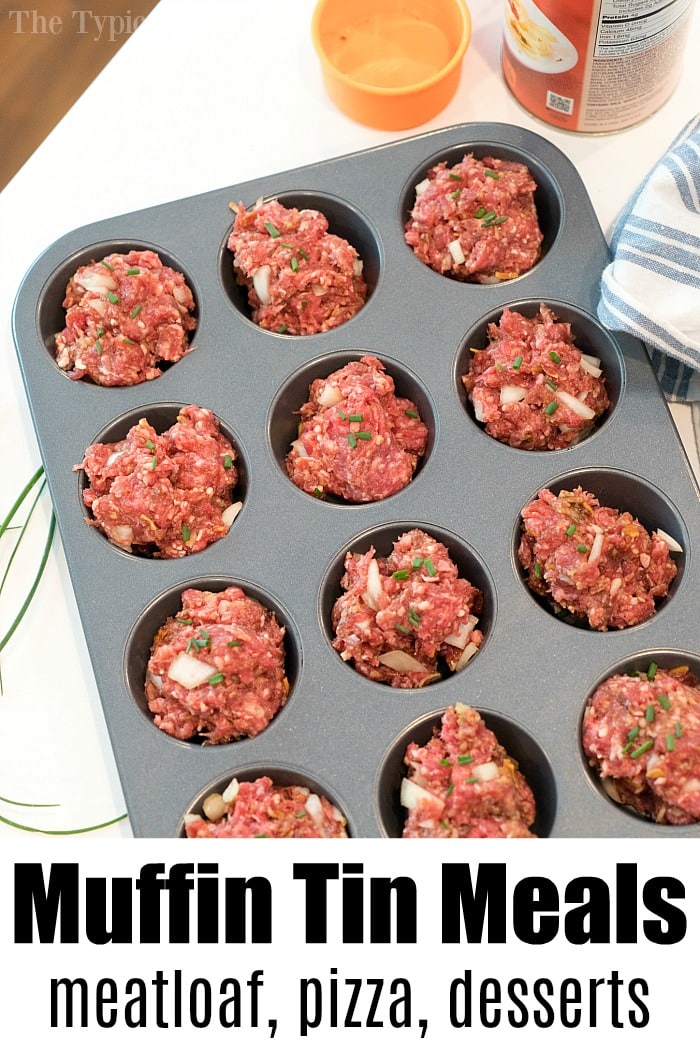 Recipes in a Muffin Tin
Why would I make anything other than baked goods this way? Oh let me count the ways but if you doubt me I will tell you the top four;
Kids love them
Things cook faster
Finger foods make dinnertime fun
Creates a yummy crust all the way around
You can start with hash brown scrambled egg cups, move on to muffin tin mac and cheese for lunch. These turn out really good! We like the crunchy edges a muffin pan gives every recipe. You get that all the way around instead of just the outside edges in a traditional pan. Then make our easy meatloaf recipe in these holes baked for just about 10 minutes!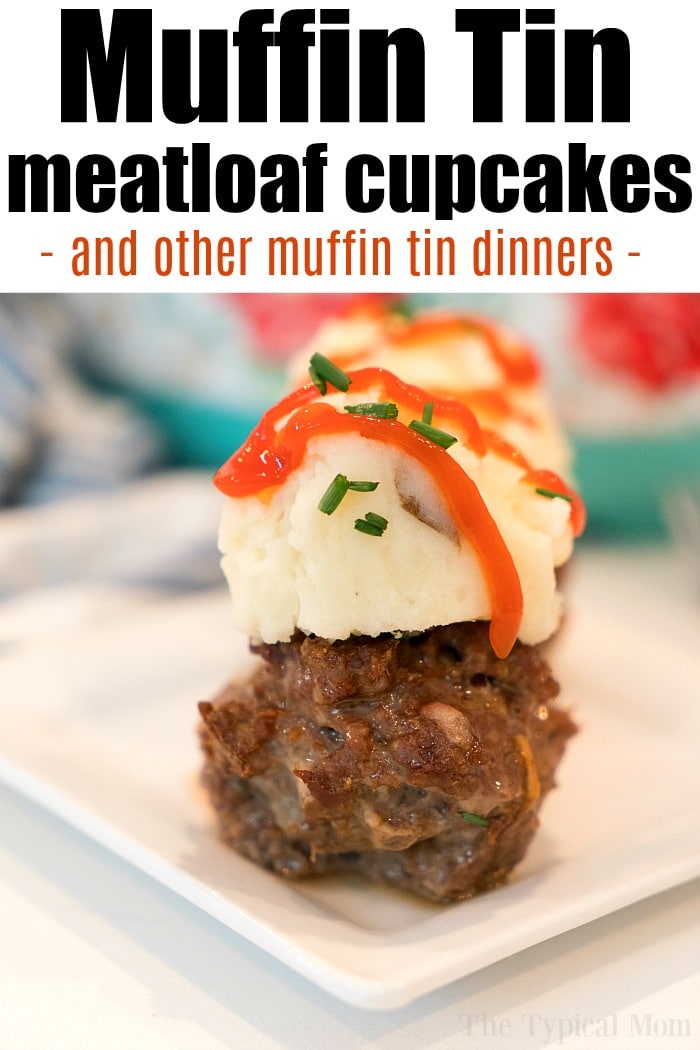 Muffin Tin Recipes Dessert
For the holidays you have got to make mini pies. I mean not only are they just so cute but they bake faster and you can skip washing the plates too. Just pick them up to enjoy one at a time.
It goes without saying that for kids it is just way more fun to have a meatloaf cupcake than a slice slapped on their plate. Sometimes us Moms need help with the fun factor at dinner time, let's be honest!
They're cooked this way in about 15-20 min. at 350, depending on how "well done" you like the insides.
You could use ground turkey instead too.
Creates a bite size dinner that's super fun!
Need a fun side dish?? Make these cream cheese wonton cups using a muffin pan.
Things to Make in a Muffin Tin
I began cooking in muffin tins (this is my favorite one) a few years ago, and quite by accident decided to venture out and cook more and more things in them. Muffin tin brownies were first because we like them underdone and ooey inside.
After that I moved on to cookies and then dinners. Let's start out with our first favorite muffin tin recipes, our meatloaf muffin recipe.
You could call them muffin tin meatball bites!
I share my easy meatloaf recipe but if you have your own you can use that and with a refrigerated biscuit you have a hearty bite for dinner.
Serve with a side of air fryer corn and dinner is served!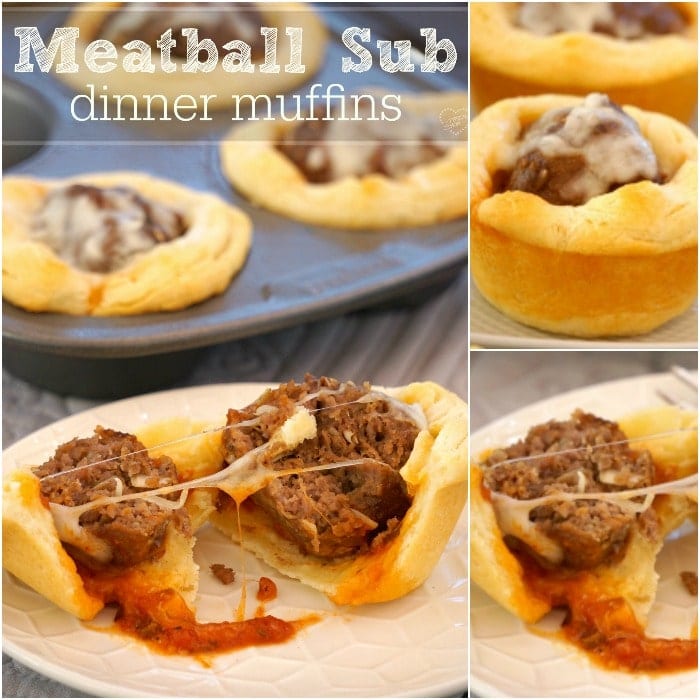 Uses for Muffin Tins
Now this one was actually a hit even with my kids, my mini quiches!! The entire recipe for spinach quiche is here, you can see how they turn out below!
I've made them outside of a muffin tin of course as a pie and called it "cheese pie".
It took a year or so of having them try at least a bite before they started to really enjoy it and now they do.
This makes quiche a bit more fun since they're in small portions, give it a try!
I also made this easy mini quiche recipe with a crust here which served as a great appetizer as well as dinner idea if you don't want them crustless.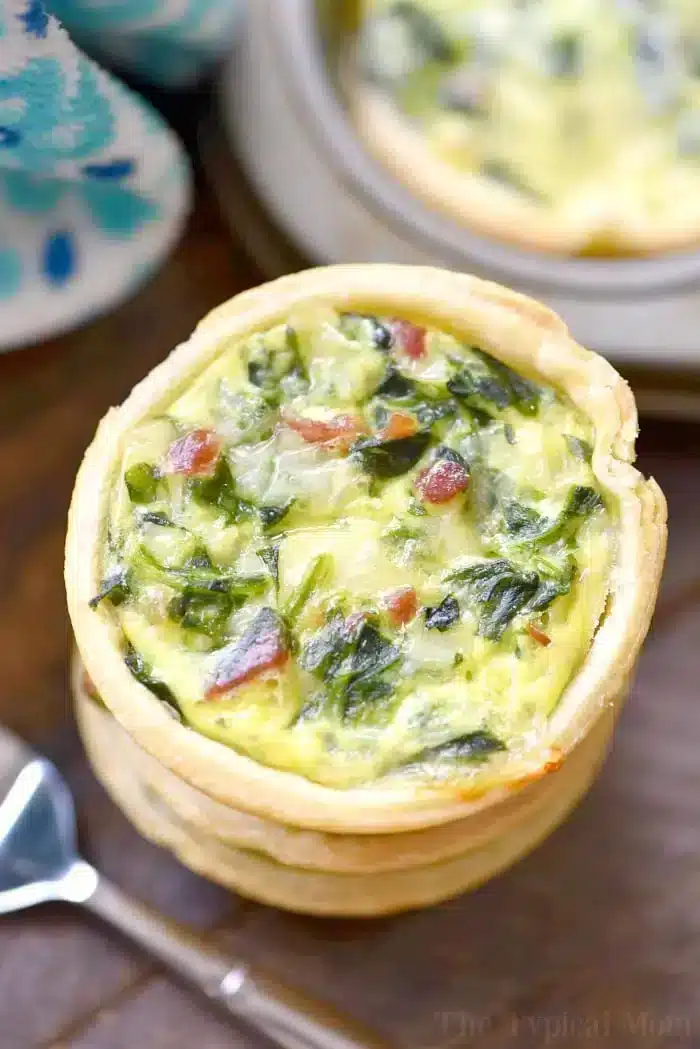 Muffin Tin Dinner
I have several muffin tin recipes we make regularly, one is make it yourself muffin tin pizza.
Mini deep dish pizzas are really fun and easy to make.
It is great because everyone can customize their own mini pizzas and they cook really quickly too.
The cheese melts perfectly and if you let them sit for a few minutes once you take them out.
They come out in one scoop with a spoon and stay in tact so you have a palm sized pizza that tastes WAY better than the old fashioned english muffin pizzas of the past.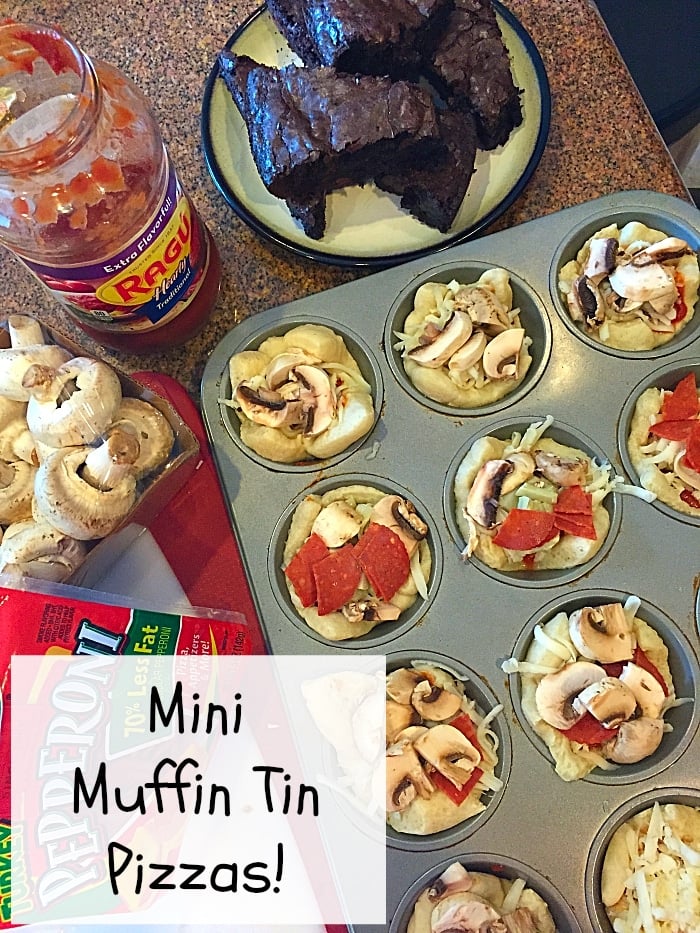 What can I use if I don't have muffin liners?
I typically don't use them. I just spray the insides with non stick spray so the contents slide out easily once they're cooked. For our monkey bread muffins I like silicone baking liners. Ham and cheese egg muffins just need a light non stick spray, nothing else.
Parchment paper cut into squares pressed them into the greased muffin cups, allowing the excess paper to stick out over the edges. Fill with ingredients and bake as usual. Once done you can easily lift them out using the parchment paper tabs.
Aluminum foil cut into squares and molded into the shape of the muffin cups will work. Making sure to leave a little overhang to serve as handles.
You can make muffin tin recipes that are perfect for breakfast or dessert too. Serve them for brunch or dessert and they will be a new favorite.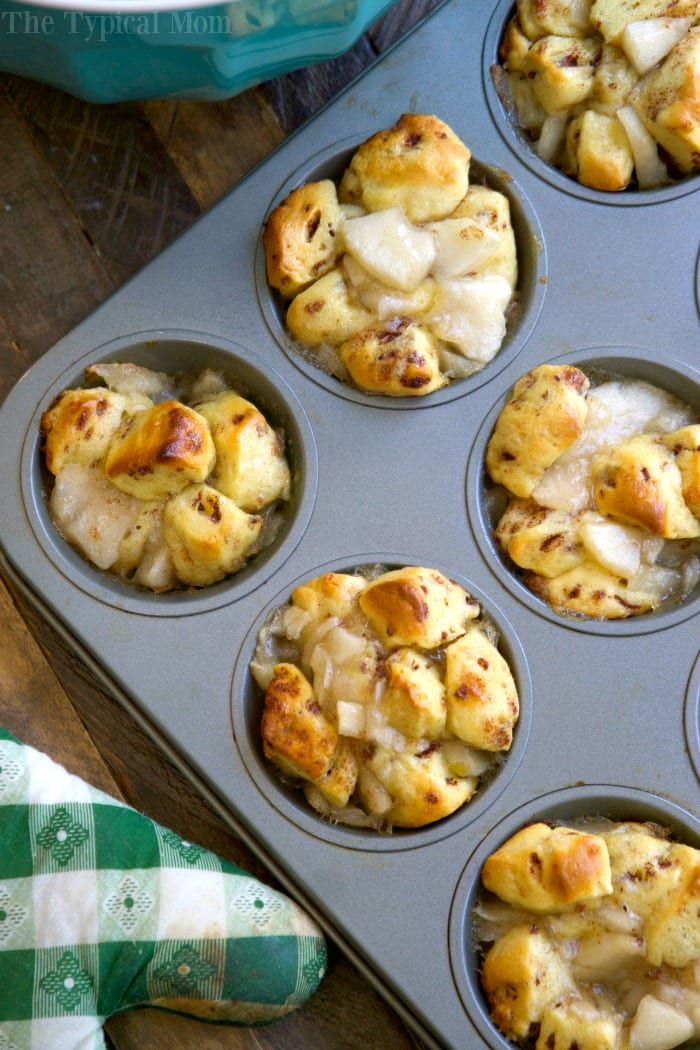 Chicken Muffin Tin Recipe
One of our newest muffin tin meals are these chicken pot pie muffins they're fun and super easy to make with cream of chicken and veggies. Served with mashed potatoes makes the best feel good comfort food your family will love for sure.
It is a great way to incorporate vegetables into your dinner in a fun way.
We've also made pressure cooker chicken pot pie soup using a muffin tin upside down!
This was a fun way to make "edible bowls" to serve our meal in.
Everyone loves chicken pot pie and served like this where everyone gets their own pie it's sure to be a hit. Surrounded by buttery flaky biscuit and quick to make it's a fun muffin tin recipe you should try sometime.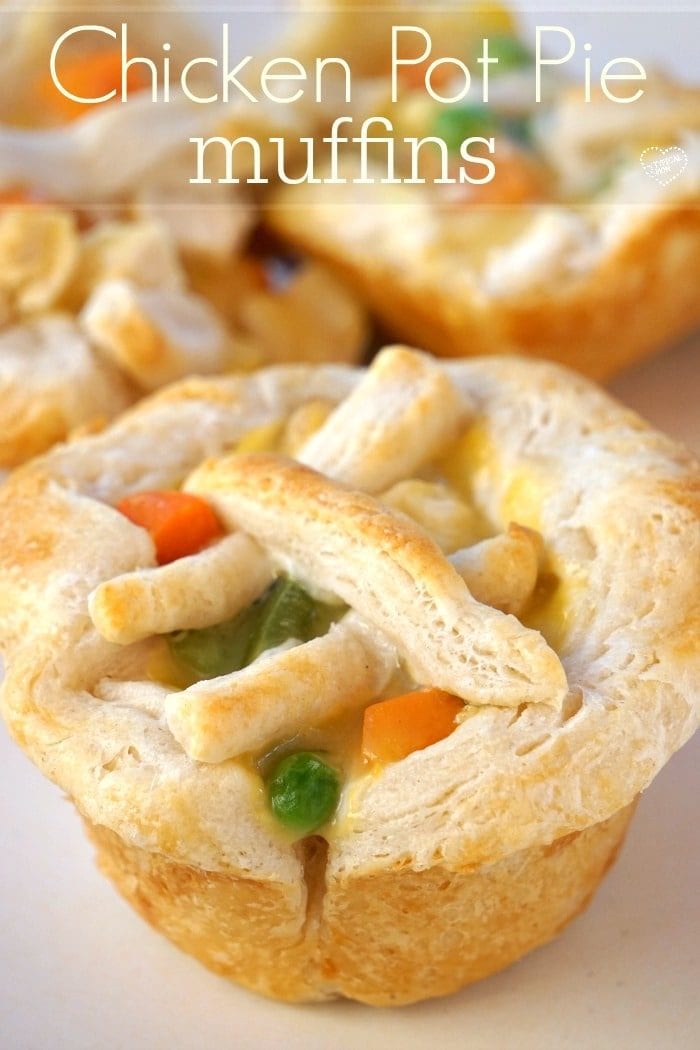 Kid Friendly Muffin Tin Recipes
As for making desserts in muffin tins it is just for the same reason. It's quicker and you get that nice crust on the outside. It is just the right amount too since most things make about 12 servings and that is the # of holes in the regular muffin tin pans.
Have fun with these muffin tin recipes and your kids will LOVE it too. You could make it super fun with a Muffin Tin Day where everything is made in our favorite cookware. Here are a few more muffin tin meals to enjoy beyond our leftover ham muffin tin recipe we make during the holidays!
We are going to show you instructions for muffin tin quiche below too.
Want to see a few of my favorite things that I am totally obsessed with?? Take a peek and see how many you might already have…twinsies!
Looking for more easy family recipes and tips? LIKE The Typical Mom Facebook page?
Then sign up for my free newsletter, and follow me on Pinterest! 😉
***** If you LOVED this recipe give it 5 Stars below and let everyone know what you thought about it. 😉
Muffin Tin Recipes
Easy muffin tin recipes for quiche, meatloaf, pizza, brownies and more. How to cook dinner in a muffin tin is here.
Ingredients
2

refrigerated pie crusts

3

eggs

1

block

creamed spinach

frozen Green Giant block, 10 oz

1.5

c

Swiss cheese

shredded
Instructions
Whisk eggs in a bowl and preheat your oven to 375 degrees F.

Microwave frozen spinach block as directed on the package. Pour into the bowl. Add cheese. Fold together. Sprinkle in a pinch of salt and pepper.

Use the top of a glass or a round cookie cutter about the same size to cut circles of dough out of the rolled our refrigerated pie crusts.

Spray each hole with non stick spray and lay dough inside. Press gently to mold it into the cup.

Divide egg filling in between each of the 12 holes evenly. Bake for 12-14 minutes just until egg is set and very lightly browned on top.

Remove, use a spoon to scoop out each one and serve.
Nutrition Facts
Muffin Tin Recipes
Amount Per Serving (2 oz)
Calories 198
Calories from Fat 117
% Daily Value*
Fat 13g20%
Cholesterol 53mg18%
Sodium 157mg7%
Potassium 53mg2%
Carbohydrates 14g5%
Protein 7g14%
Vitamin A 182IU4%
Vitamin C 0.004mg0%
Calcium 132mg13%
Iron 1mg6%
* Percent Daily Values are based on a 2000 calorie diet.