These muffin tin pineapple upside down cupcakes and really easy muffin tin desserts to make and the kids love them! Mini size cakes you can make using ingredients from the Dollar Store. If you love muffin tin recipes this is a fun one to try.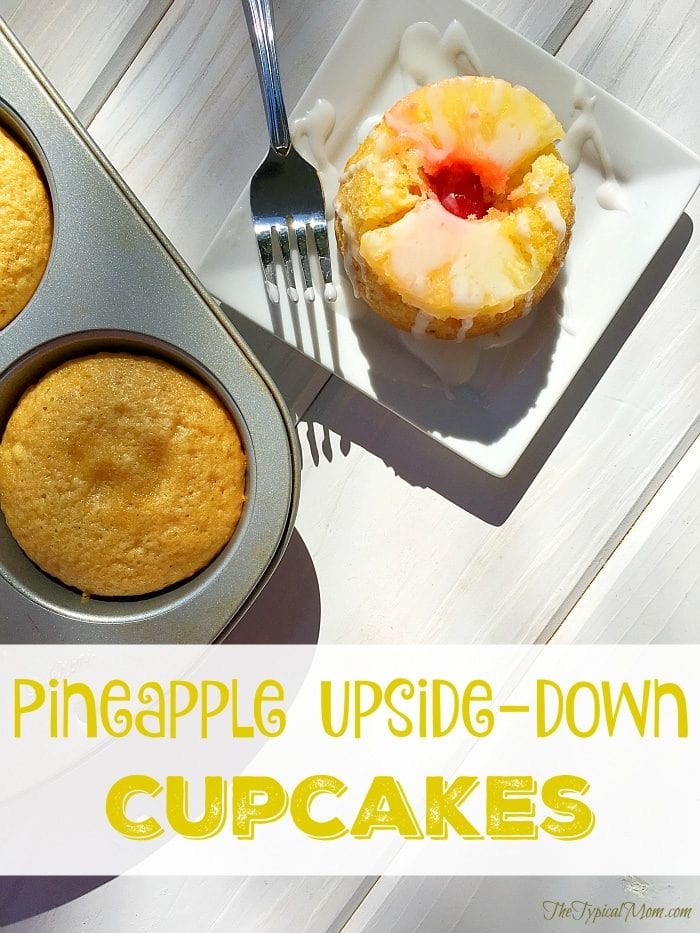 I'm a little obsessed with my muffin pan. I have cooked almost everything in them! When it comes to desserts I love using muffin pans mostly because it skips the messy cutting step, and they are already made into portions for each person…plus kids love it! Here is our easy recipe for pineapple upside down cupcakes. (originally published 11/15)
Muffin Tin Pineapple Upside Down Cake
Pineapple upside down cake in a bundt pan is fabulous, but once again….messy.
This is a great way to get that same great taste but in already portioned cakes. I use my large muffin pan for this recipe.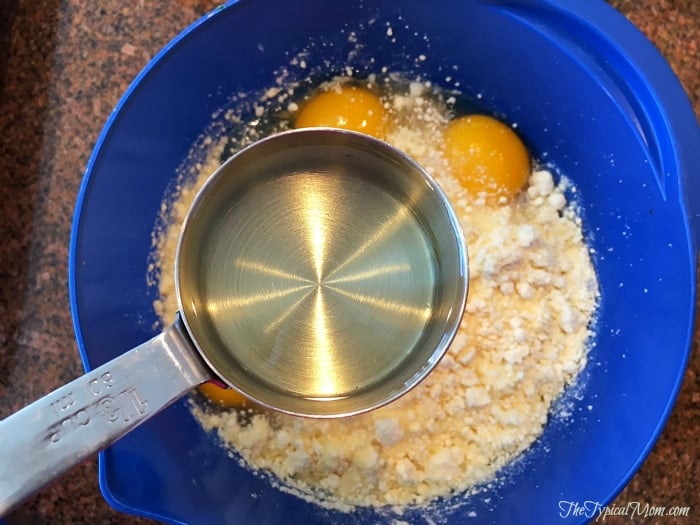 I literally bought all the ingredients at the Dollar Store and it cost me a whopping $3 for everything (I had a stick of butter at home already). This is what you will need.
Pineapple upside down cupcakes
Cake mix – we used yellow, and items to make cupcakes
Maraschino cherries
Pineapple
Butter
I use whichever yellow cake mix I can find on sale, like I said I found this one at the Dollar Store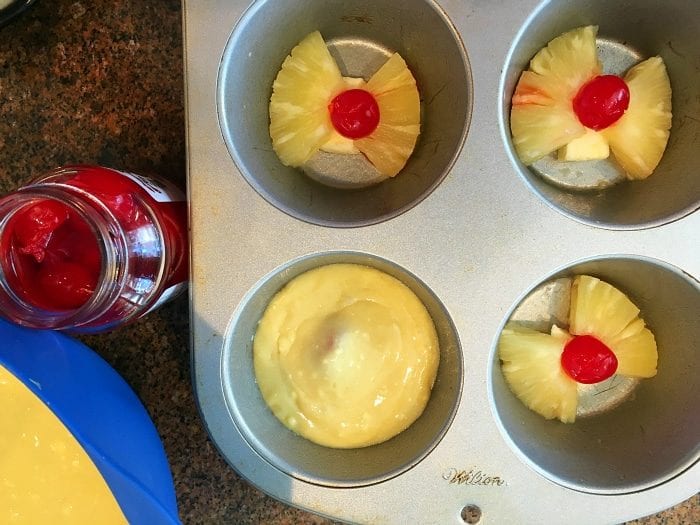 Pineapple Cupcakes
Add half a pat of butter, one cherry, and two pieces of pineapple that has been cut into 4 pieces from one original ring. Add the yellow cake mix batter on top of the until you fill about half the muffin cup.
Make sure you've sprayed it with non stick spray before all of this. Cook as directed on cake mix box, typically 350 for about 15 min. or until the cupcake top springs back.
Just mix some powdered sugar with a little water to make a quick frosting to drizzle over the top when they are done and you're ready to eat.
When they come out just scoop each one out, flip it over and drizzle with frosting.
And that is how you make pineapple upside down cupcakes. Here's a recap.
Pineapple Upside Down Cupcakes
EASY to make pineapple upside down cupcakes instead of a cake. Fun to cook with kids and costs $3.00 total for the whole recipe.
Ingredients
Instructions
Make yellow cake mix as directed. Spray your muffin pan with non stick spray.

Put 1 tsp of melted butter in bottom of each muffin hole + 2-3 pieces of pineapple + 1 cherry + pour batter on top of that (fill to mid line of each muffin hole).

Cook at 350 degrees for approx. 15 min. or until top of cupcake springs back.
Nutrition Facts
Pineapple Upside Down Cupcakes
Amount Per Serving (2 oz)
Calories 105
% Daily Value*
Sodium 209mg9%
Potassium 13mg0%
Carbohydrates 23g8%
Protein 1g2%
Calcium 61mg6%
Iron 0.6mg3%
* Percent Daily Values are based on a 2000 calorie diet.