Did you know that there are TONS of cake mix recipes out there that don't involve following the recipe on the back of the box? We've thought outside of the box over and here to share these quick and easy dessert recipes with you. (affiliate links present)
Cake Mix Recipes
Pick your favorite store bought cake mix flavor OR make homemade cake mix and go with it!! Love peanut butter? We've made cookies and brownies with yellow cake mix. Use the spice variety to create Fall flavors.
How to make a white cake mix chocolate
We will share box cake mix hacks like this one too. Did you know you could alter what you have on hand? That is right, if you only have white but you're really craving chocolate you can do it. Just dump the dry mix into a bowl and fold in 1/4 cup of cocoa powder. Want it dark chocolate, they have dark cocoa as an option too. Done!
You can even make fun things like cake mix gingerbread cookies!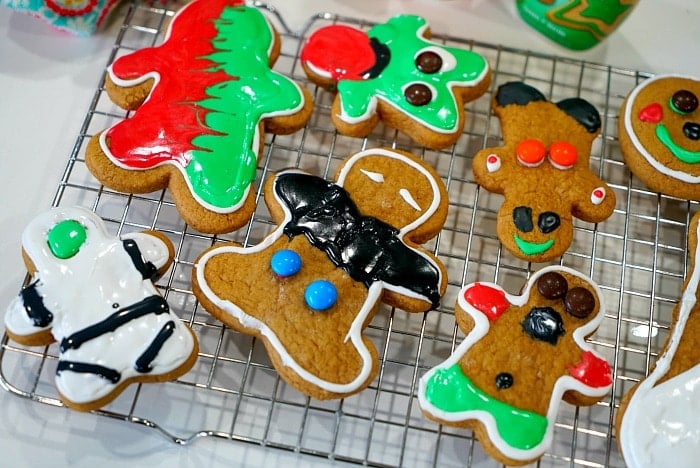 Fun Easy Cake Mix Recipes
That is quite easy but does take more than just 2 or 3 ingredients total. You'll need a few cookie cutters too and icing makes it a fun activity to do with your kids on the weekend for sure. For nothing but your thumb you can make these thumbprint cookies using our lemon cookies from cake mix recipe.
That is just the beginning y'all. We are obsessed with recipes made with cake mix. You don't only have to go with the color of the mix itself though. Look at our cake mix whoopie pies y'all! These are made for 4th of July but you could color them for Christmas, Valentine's Day, all sorts of occasions.
To start with, we'll share the easiest one out there which would be these 2 ingredient pumpkin muffins! Want to add some fruit into the mix, try our cake mix pumpkin banana muffins too.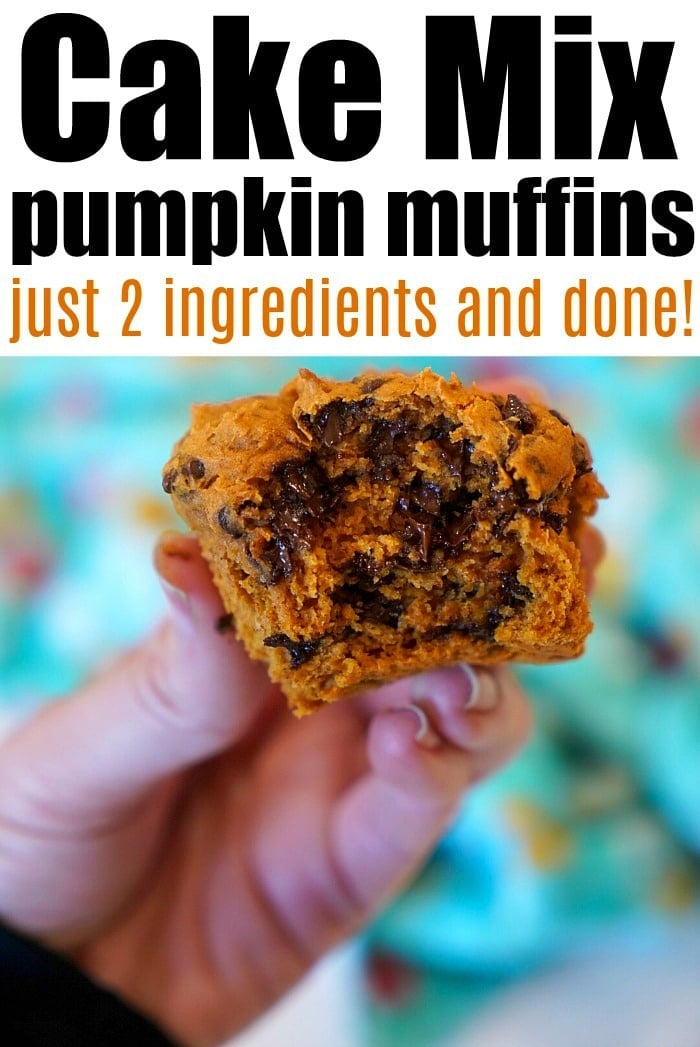 Of course we wanted to add mini semi sweet chocolate chips so I guess technically it's 3 ingredients. lol. We love these for breakfast or a quick dessert using muffin liners to make cleanup easier.
We have like 50 easy dump cake recipes you can find here.
If you count all of these we have well beyond the 43 I stated above.
Yellow Cake Mix Recipes
Love fruity flavors to the max, give our cherry pineapple dump cake a try. I use yellow or white cake mix, but you could use whatever really. Same goes with our pineapple upside down cake with yellow cake mix, you could use white too.
One of the most fun and versatile things to make with yellow cake mix though are cake mix cookies! You can make them super moist or crispy depending on the baking time. If you love adding fruit in the form of pie filling, give our cherry cake mix coffee cake a whirl.
One similar to this would be if you can find unique varieties. You can use them to make lots of things like we did with these cake mix butter pecan cookies.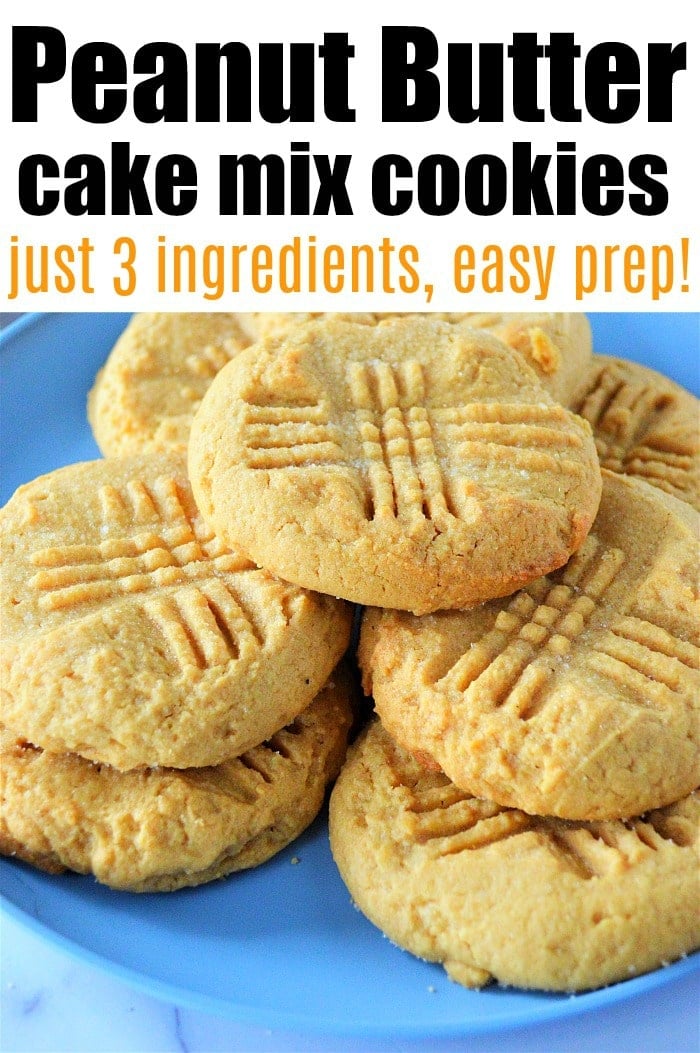 How to Make Boxed Cake Mix Better
Then try an apple spice dump cake with apple pie filling. Homemade or canned you only need a few items and it's layered in a 9×13″ pan.
Cherry pie filling dump cake turns out pretty yummy too. Just dump, stir and bake. You can use canned fruit vs. filling with that thick sugar sauce too. We do this to make peach cobbler with cake mix.
Then you can make a moist batch of peanut butter cookie brownies with this dry yellow mix. You'd never know these weren't homemade seriously.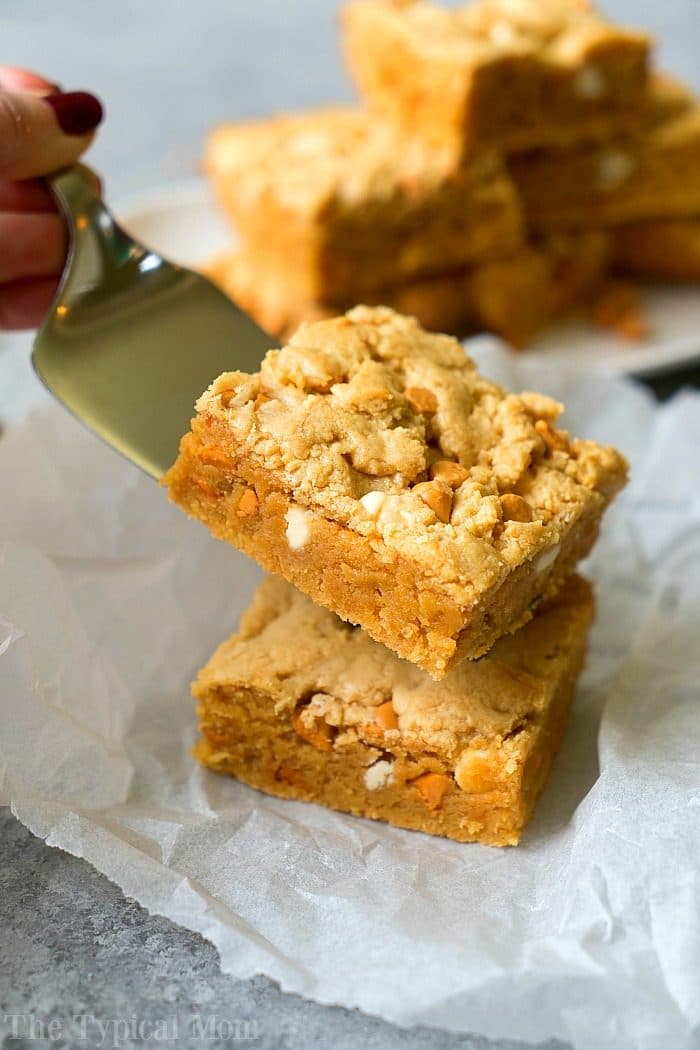 Ways to Elevate Boxed Cake Mix
There are TONS of varieties out there online and at your local grocery store. I stock up on the ones I love when they are on sale so I always have them on hand. You can use them for a regular sheet style or this is how to make cake pops with cake mix which is a great tweak. My favorite varieties are:
Spice or butter pecan are perfect for Fall
This chocolate cake mix
Moist yellow cake mix
Funfetti
Fruit flavors are great for strawberry cake mix cookies
You can find pumpkin here
Use any of them with a can of pie filling to make something like our easy cherry cobbler with cake mix y'all.
What can I do with a cake mix?
We have over 40+ cake mix recipes here. You can make pie crust, brownies, donuts, cookies and more. The possibilities are endless I tell you.
What can I add to boxed cake mix?
There are tons of ideas out there and shared here in our post. A can of pie filling works great to create many different dump cakes. Chocolate chips are easy, peanut butter can transform it to amazing too.

Chocolate pudding cake is amazing with a box of dry instant Jello mix. Add an extra egg to make it fluffier, or swirl cream cheese inside to make it super moist.
Let's move on to another popular flavor shall we. Chocolate is irresistible and used to make our cake mix donuts you see here. Frost when cool and let your kids decorate as they wish. Makes for a fun afternoon.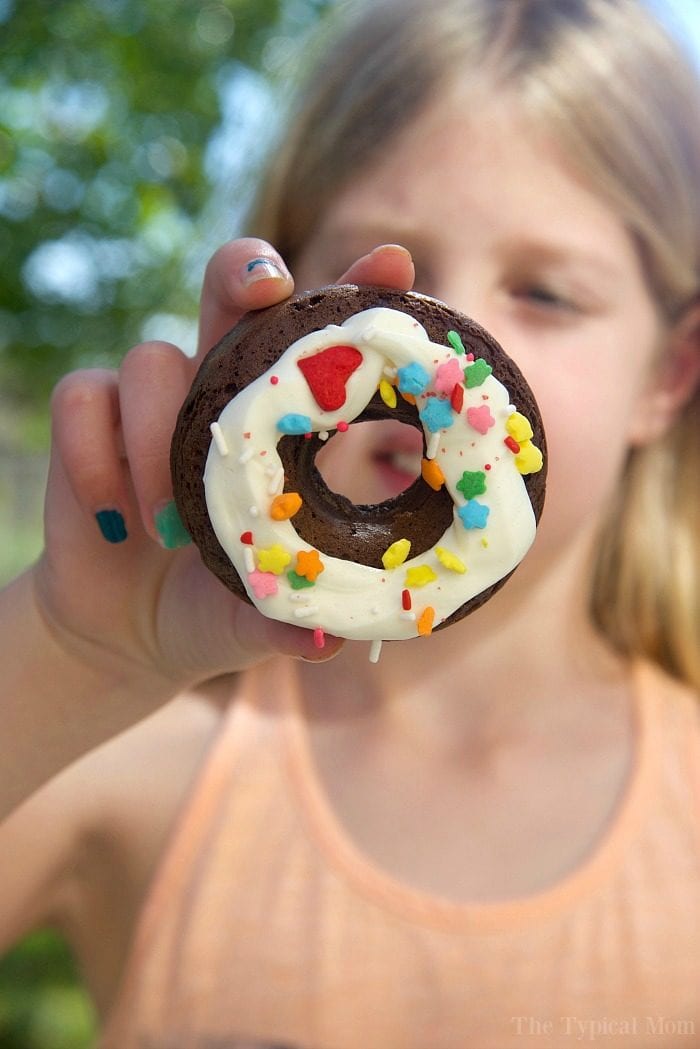 Chocolate Cake Mix Recipes
For a really easy start I'll share this chocolate cherry dump cake with 3 ingredients. I love the devils food or dark chocolate flavor if you can find it, and any fruit filling will work.
For a really pretty creation I would make our Cool Whip Cookies with just a tub of whipped topping!
Of course ladybug cupcakes are fun and transform an average handheld sweet into ADORABLE. If you want really EASY though try this 2 ingredient root beer cake with soda.
Chocolate Mayonnaise Cake with Cake Mix with amazing. You can make this in a mug for an individual serving or round silicone pan.
You can make brownies out of cake mix too. Add nuts and chocolate chips to take them over the top. Use 8×8 square cake pans and allow to completely cool before slicing so they're really tender.
We have a ton of cake mix cobbler recipes you can mix and match with pie filling.
Our S'mores in a jar is not only delish but so cute too in these mason jars! If you really don't want to turn your oven on though I have another idea! How to make a mug cake with cake mix is the bomb with just 2 ingredients and 1 minute in the microwave.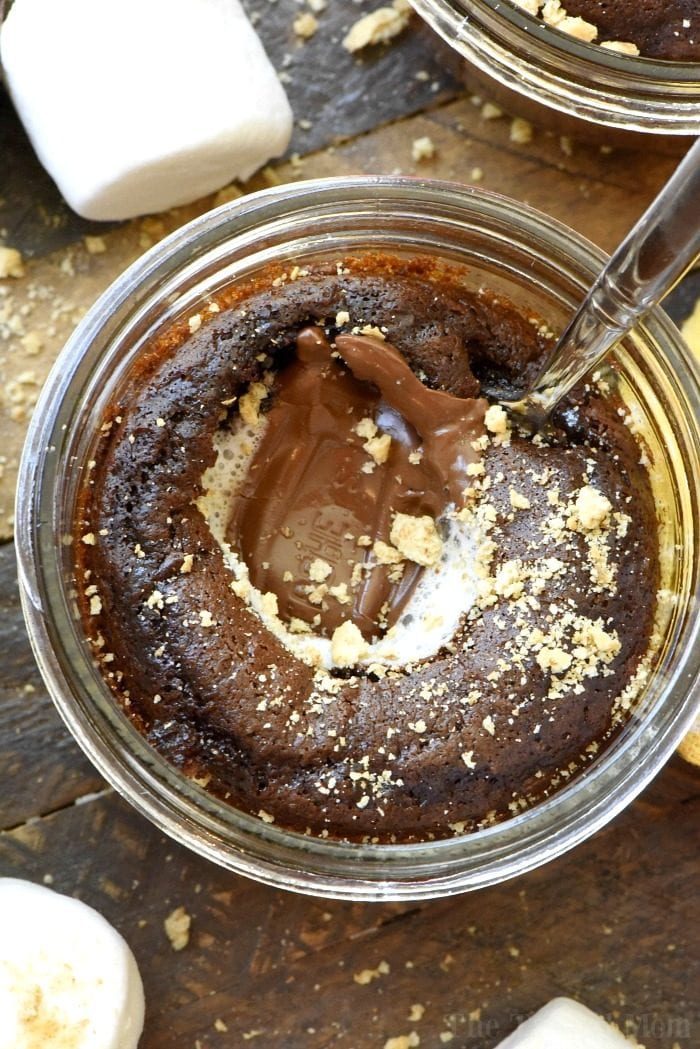 You can use any type really to make our cookie bars from cake mix but chocolate with the peanut butter is pretty amazing. Or use the dry mix to just make a shortbread cookie base like we did with our lemon bars with cake mix with curd on top!
AND when it is Fall or really year round we love making a batch of Pumpkin Bars with Cake Mix with cream cheese frosting over the top of it.
Make a Crockpot lava cake sometime and be surprised at how fun baking in a slow cooker is.
Chocolate crinkle cookies are fun during the holidays. I mean you can use any flavor of boxed mix to make these, like anything. Red velvet crinkle cookies is a great version too.
Then make chocolate cake in a mug.
This Instant Pot lava cake is super simple with any brand of boxed mix. I prefer the Betty Crocker super moist variety.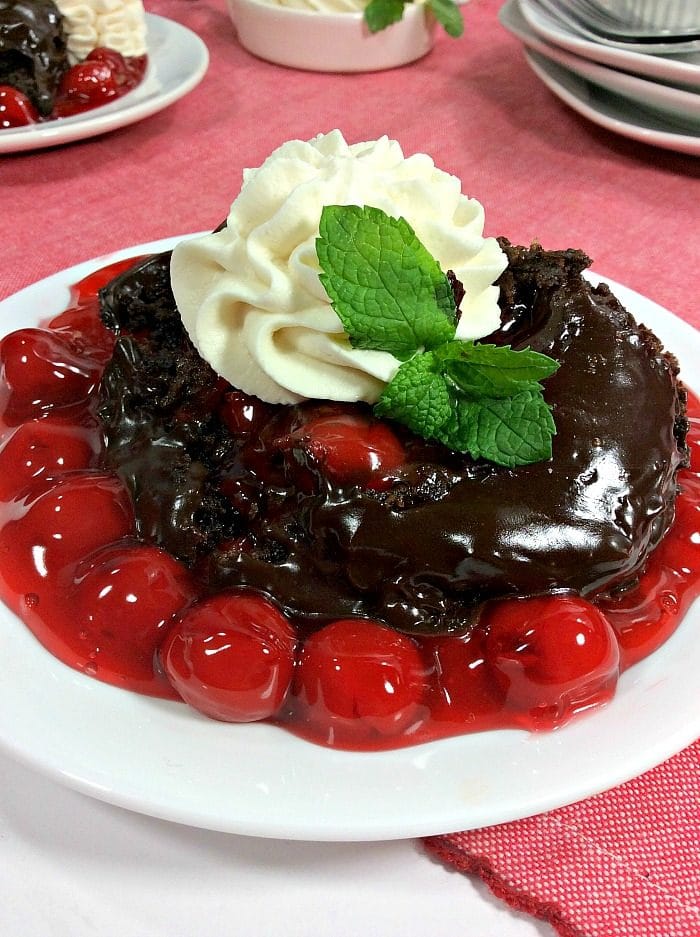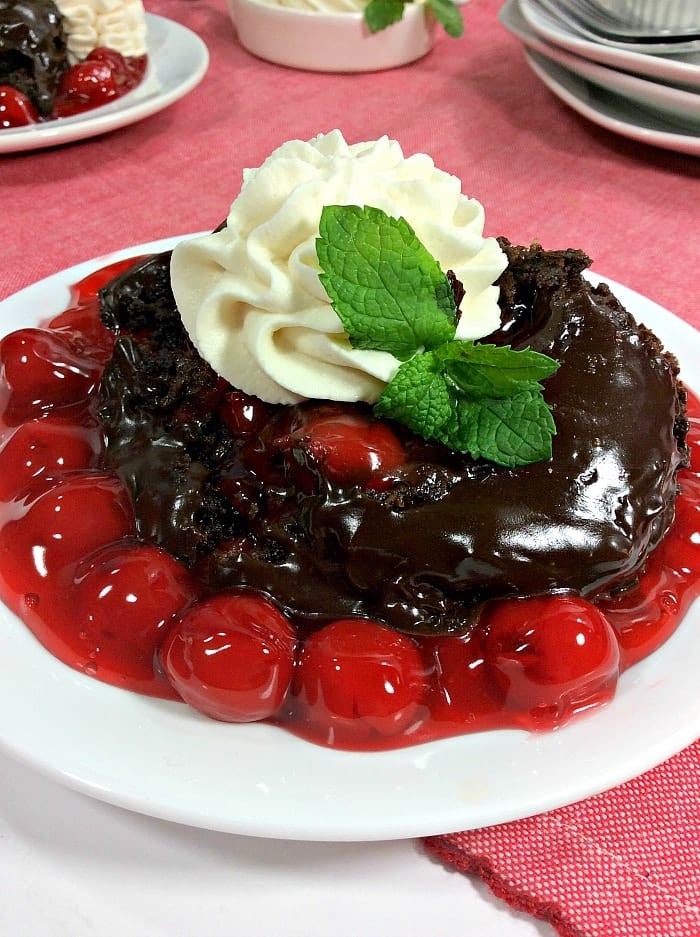 Spice Cake Mix Recipes
Think well beyond the traditional bundt cake or layer cake for this one! We have probably the most ideas using this flavor because I love it.
In October I always make my pumpkin pie dump cake with some melted butter and can of pumpkin puree. Topped with whipped cream it's as simple as 1-2-3.
December rolls around and you can throw together gingerbread muffins or cupcakes too.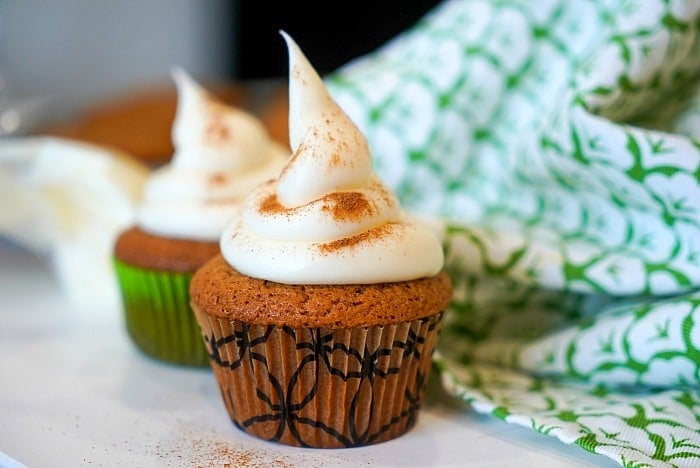 If you want to incorporate some fresh fruit into the mix we have a Cake Mix with Strawberries that will be great.
You can make a cake in a mug with some angel food cake and any cake mix flavor you want. Spice is amazing I tell you.
Pumpkin cookies with cake mix are fun, and so easy the kids can make them with you.
Then make a batch of pumpkin pudding cake. Almost like pie but without the crust.
Then try something amazing, you can even make cake mix pie crust!!
We show it here with our sheet pan pumpkin pie using white but spice is even better if you have it on hand.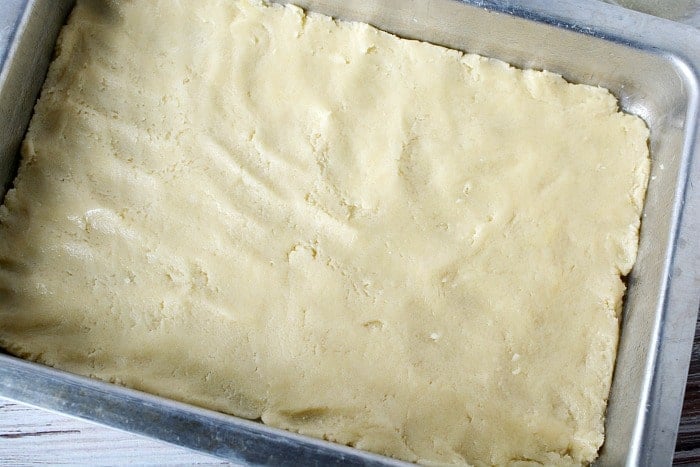 What to Make with Cake Mix
There are just so many ideas we have and will make again and again in our home. From blueberry cobbler with cake mix, pumpkin dump cake, apple cobblers and more…..
Time needed: 15 minutes
Cake Mix Pie Crust
Mix

In a bowl mix all 3 ingredients together. It will form a thick cookie like batter.

Prepare

Spray a 9×13″ pan lightly with non stick cooking spray, or use 2 regular size pie pans. Put dough inside and use hands to spread out so it is the same thickness all the way across.

Bake

Fill with pie filling and bake at 350 degrees F. for 40 – 45 minutes until the center of your filling is set. Follow directions for your pie recipe though as far as timing and temp go.
You can make the same 3 ingredient dessert in a smaller form too. We call these cake mix blueberry muffins but you could use any type of pie filling you wanted.
43 Cake Mix Recipes
43 cake mix recipes. Here is how to make cake mix pie crust you'll love, then fill it with whatever you want.
Instructions
In a bowl mix all 3 ingredients together. It will form a thick cookie like batter.

Spray a 9×13" pan lightly with non stick cooking spray, or use 2 regular size pie pans.

Put dough inside and use hands to spread out so it is the same thickness all the way across.

Fill with pie filling and bake as directed for your pie recipe.
Nutrition Facts
43 Cake Mix Recipes
Amount Per Serving (1 oz)
Calories 276
Calories from Fat 990
% Daily Value*
Fat 110g169%
Cholesterol 407mg136%
Sodium 4633mg201%
Potassium 304mg9%
Carbohydrates 426g142%
Protein 26g52%
Vitamin A 3061IU61%
Calcium 1143mg114%
Iron 12mg67%
* Percent Daily Values are based on a 2000 calorie diet.
We have made red velvet brownies from cake mix which was a fun variety.
There are TONS of angel food cake mix recipes you can make too! It is probably the most versatile type out there believe it or not.
Another easy one is to just make angel food cake in a mug. All you need is water!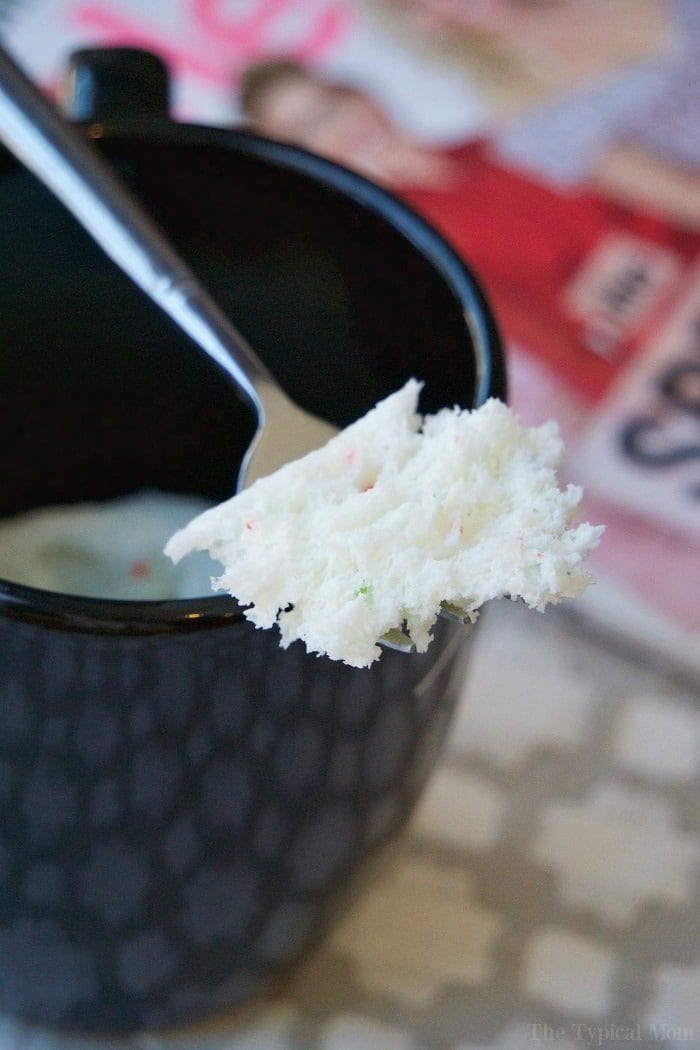 Duncan Hines Cake Mix Recipes
I will tell you that I am not brand specific. I buy what is on sale BUT I will pay a bit more for the ones that say moist. They do make a difference in the overall texture.
Yes you could substitute just egg whites if necessary but I don't, I think it is more tender with "the real thing".
What's the secret to a moist cake?
Don't use low fat milk, if called for in the ingredients
Do not over mix, just combine until it's smooth
Use room temperature butter
Over baking is the #1 reason why you get dry cake
When it comes out brush the top with a simple syrup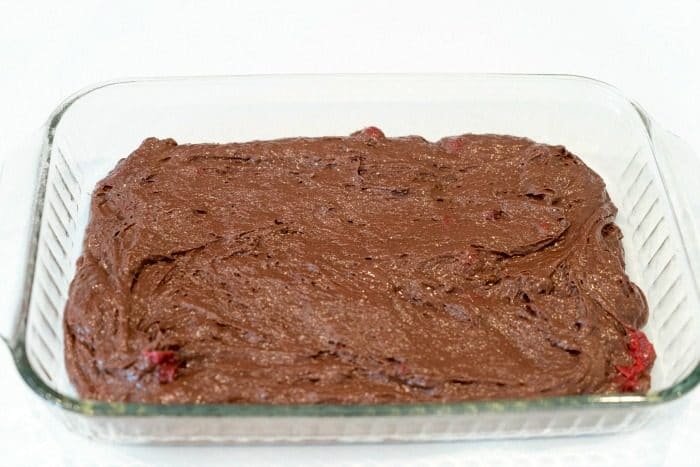 What does adding pudding to cake mix do?
We have made a bunch of pudding cakes and they are absolutely amazing. They become incredibly moist and almost like a pie texture.
One thing you'll notice is these cakes are much more dense though so don't freak out.
What is the best boxed cake mix?
Duncan Hines tops the list, followed by Pillsbury and Betty Crocker. Of course there are quite a few gluten free varieties nowadays too. Many brands offer this, usually depends on what your store stocks.
Want to see a few of my favorite things that I am totally obsessed with?? Take a peek and see how many you might already have…twinsies!
Looking for more easy family recipes and tips? LIKE The Typical Mom Facebook page?
Then sign up for my free newsletter, and follow me on Pinterest! 😉
***** If you LOVED this recipe give it 5 Stars below and let everyone know what you thought about it. 😉