I've created a lot of mug recipes on The Typical Mom because well…..they're so good and easy to do! When you just want a dessert for one in one minute they come in really handy and satisfy my sweet tooth without going overboard. My most popular chocolate chip cookie in a mug recipe was SO popular that I try to come up with more single serving desserts each week and this is my latest! The most amazing caramel chocolate mug cake recipe here takes just 50 seconds to cook and about 3 minutes to put together, that's a huge and yummy win! Here's how you make it.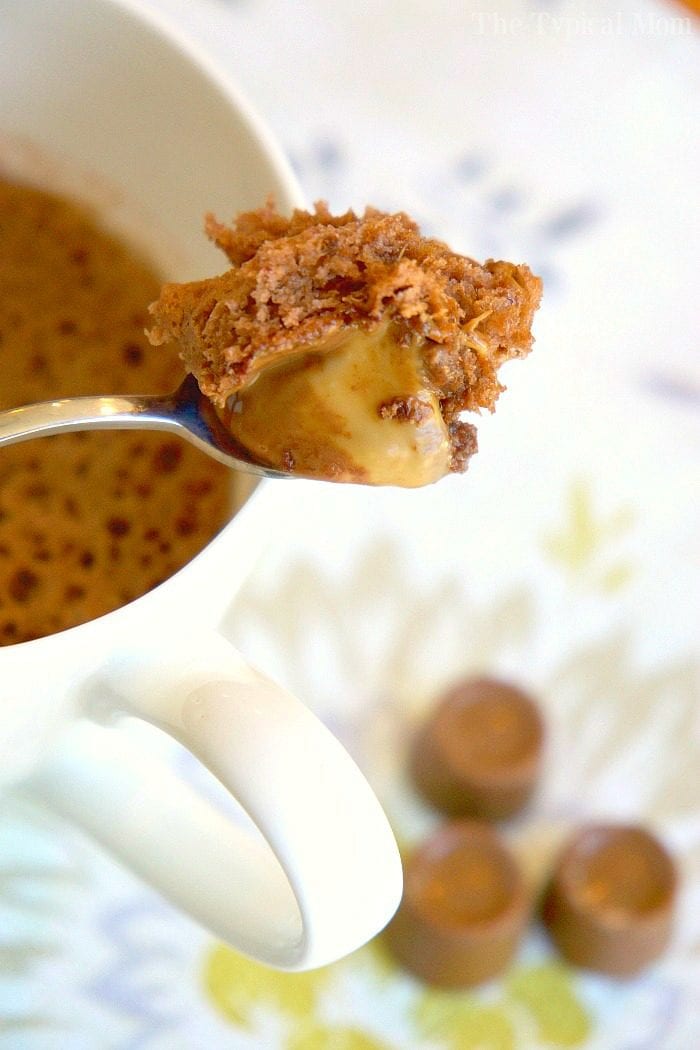 I know…you want one right now!! You only need 4 ingredients to make this. If you don't know how to make a cake in a mug it is really quite easy and you can use any flavor you like. Of course we used chocolate here but we've used this same concept and made a strawberry cake in a mug too which my kids loved! You just get a big bowl and mix 1 box of angel food cake with 1 box of chocolate cake mix (in this case) and then use that mix as the base of your cake in a mug. Once you have that mixed up and ready to use, follow these steps.  (affiliate links present)
The Most Amazing Caramel Chocolate Mug Cake Recipe
Scoop 3 tbsp. of your angel food/chocolate cake mix into a mug
Add 2 tbsp. of water
Stir
Push 3 Rolo candies into the center of your chocolate cake mix (1 put 2 on the bottom and rest the 3rd on top of those)
Put in microwave for 50 seconds
Enjoy this chocolate mug cake recipe!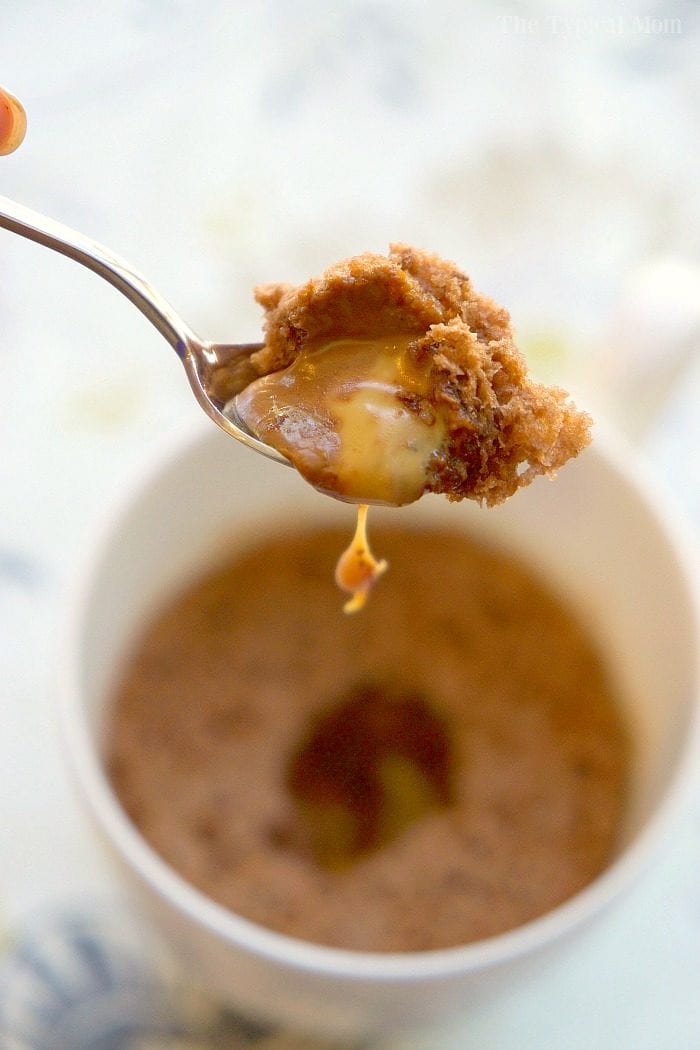 For more easy recipes, tips and free printables please LIKE The Typical Mom on Facebook and follow me on Pinterest! You can also sign up for my free weekly newsletter which is packed with goodies I know you'll love. 😉