This blueberry muffin in a mug recipe is so good and a great way to make breakfast in the microwave in 2 minutes. A single serving treat you don't have to share!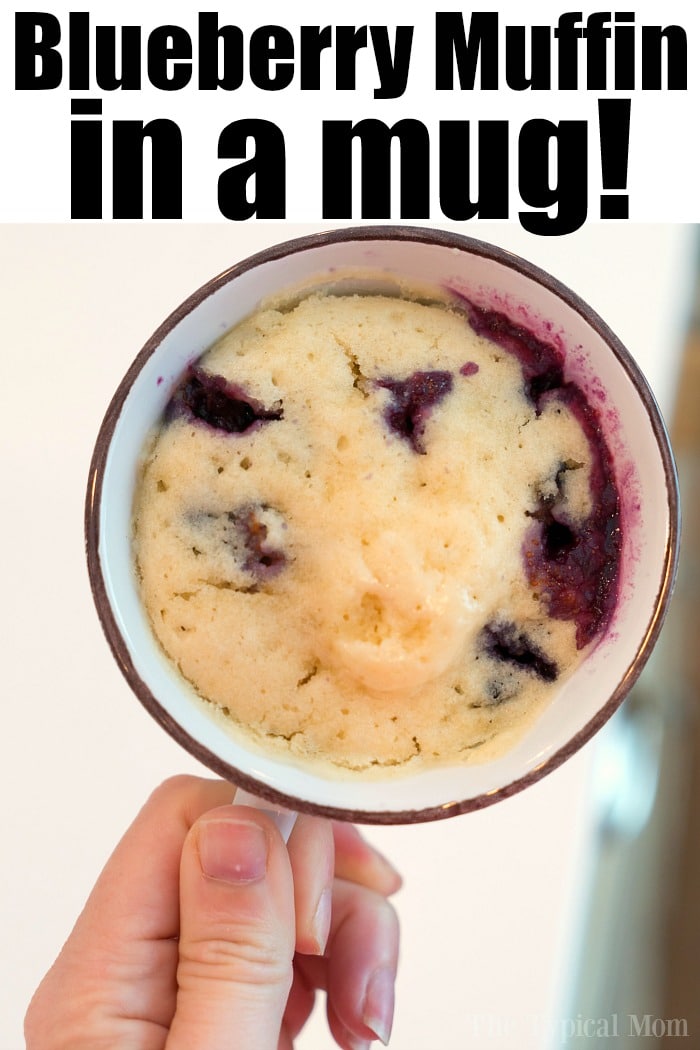 Have you ever made a blueberry muffin in a mug? It's such a fun breakfast or snack that just takes two minutes to cook in your microwave. Fluffy and just like when you bake them in the oven, you've got to try our latest mug cake recipe and let us know what you think! We love this recipe.
My youngest daughter came up with muffin in a mug recipe and it was fun experimenting with it. It took a few trial and errors until this blueberry in a mug recipe was born.
A perfect little treat she can make all by herself.
What are the health benefits of blueberries? These little babies are full of great fiber, potassium, folate, vitamin C, and vitamin B6. There is NO cholesterol either and the fiber content helps to reduce cholesterol levels in the blood.
Huge benefit if your levels tend to run a bit high AND you love this tasty fruit. 😉
Does blueberry give you energy? Well, it's not like a RedBull or anything. They are a good natural bit of energy since they steadily release sugars into your bloodstream which should give you a longer lasting energy boost in your day!
I have yet to try this with frozen berries but I would assume that would be fine too.
Of course the texture will be a bit off because they'll be softer and often times the juice escapes in the freezing process.
You could try it though if that's all you have and give us your feedback below. 😉
Yes these are my all time favorite fruits so we have created a whole roundup of the best blueberry recipes here too. This is just the quickest of them all to make.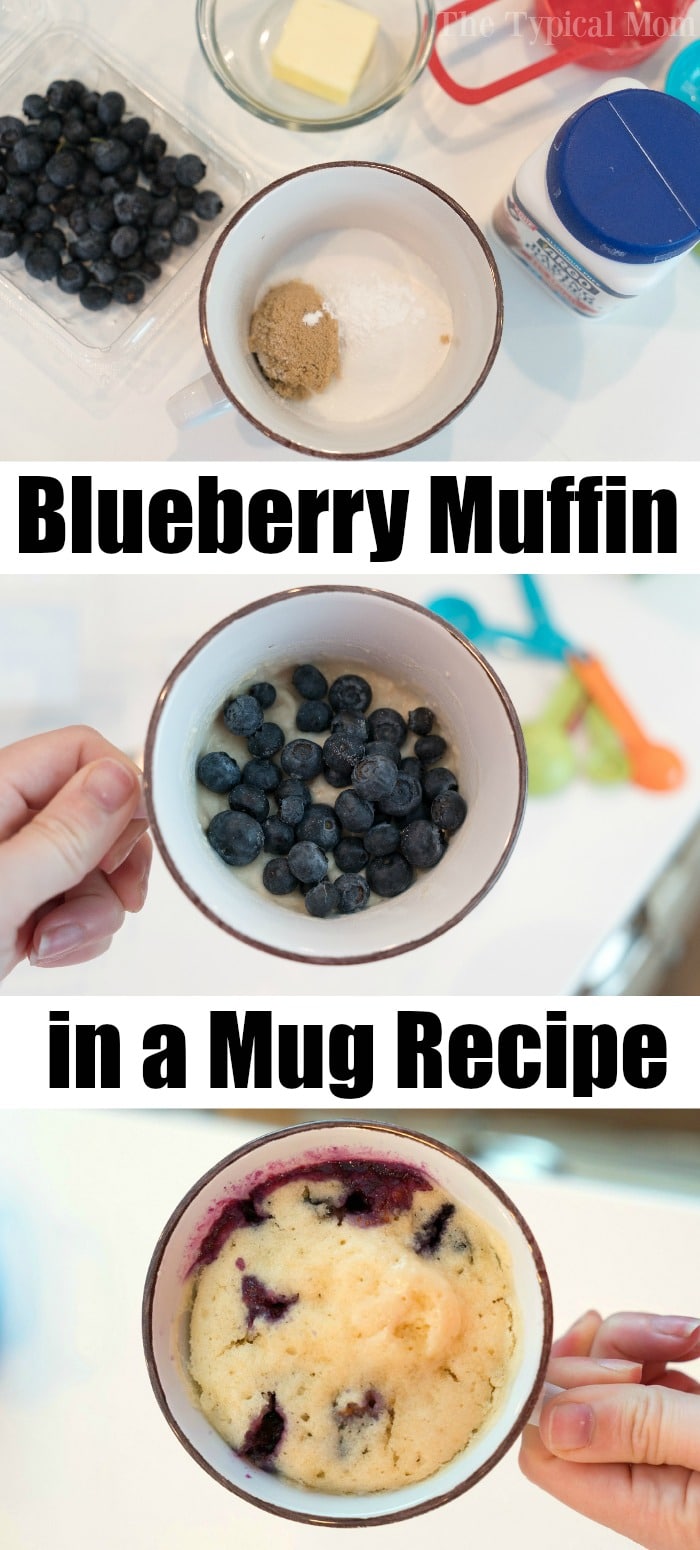 If you've never made a mug muffin it's really quite simple. Just mix the dry ingredients together in your mug, add your wet ingredients, mix the batter and then stir in blueberries. Microwave on high for a 2 minute cooking time to finish your blueberry mug cake.
I haven't used frozen blueberries but I suppose you could. I would defrost them first though.
Muffin in a mug
A large microwave safe mug – or else it will overflow
All purpose flour

make sure you know how to measure flour properly or it will be dense
I haven't made this with wheat flour, and unsure it would work since it is much more dense

Brown sugar
Sugar
Baking powder
Butter
Vanilla extract
Milk – 2% or whole is best or it will be a bit dry, almond milk could be used too
Fresh blueberries are best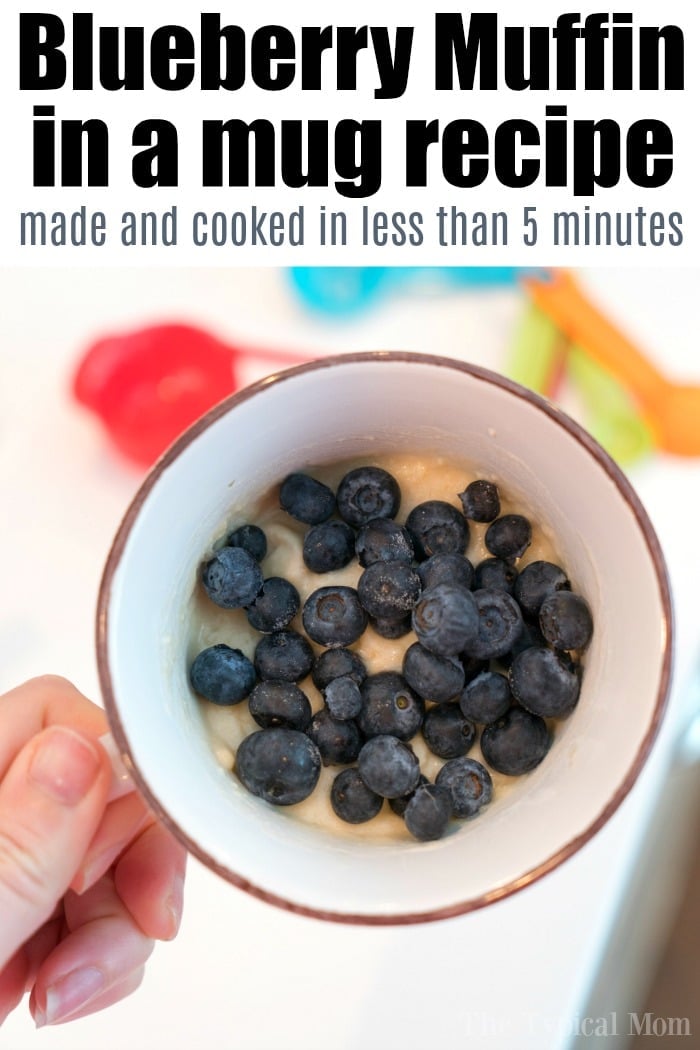 Why are muffins called muffins? Said to come from the term German Muffen, the plural of Muffe translates to a small cake in the English language. In a muffin tin, our banana bread muffins are possibly our favorites.
We made a brownie in a mug years ago and soon learned with that that you need a large mug. We had a mess the first time when we didn't. I linked to a good one above so you can get the idea and use it for this as well as a few others like our:
What's nice about this microwave muffin in a mug is that it is egg free and requires no baking which makes it a great easy rv meal.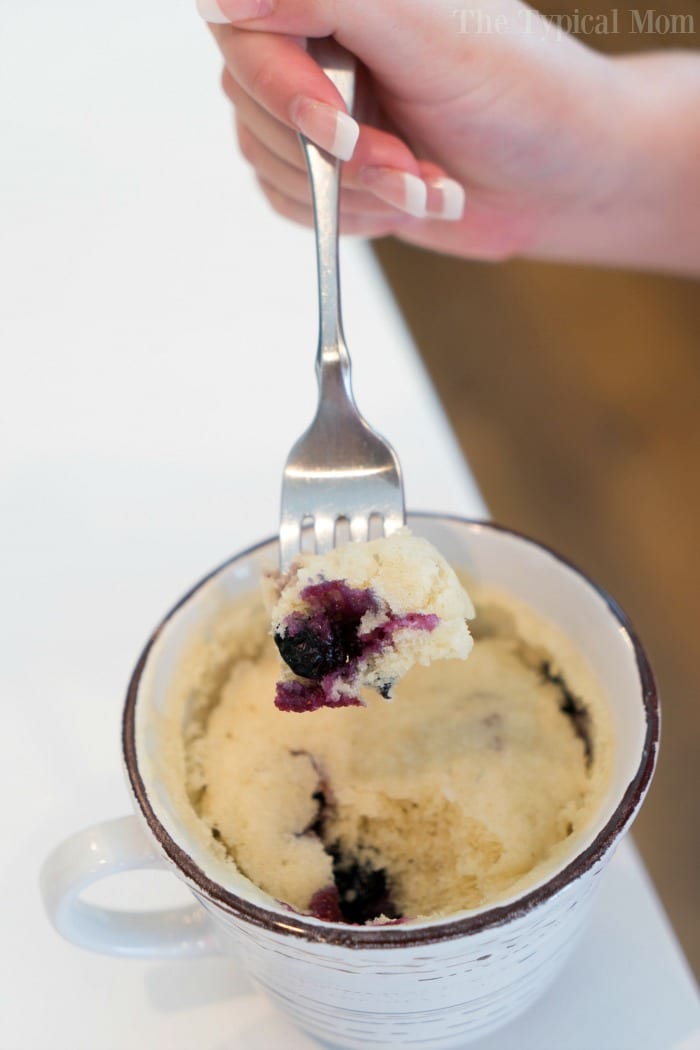 What is the most popular muffin?
Blueberry is on the top of the list no matter who you ask really.
Chocolate chip muffins are widely popular but not always thought of as a breakfast, rather a dessert most times.
Apple cinnamon is up there at the third most popular muffin choice out there. Great with fresh diced Fuji if you ask us.
Banana muffins are easy using your favorite banana bread recipe, poured into muffin cups rather than loaf style.
Strawberry is a popular choice but they're not always in season.
Chocolate muffins are great, but if you ask me they're more of a dessert recipe too.
Yes, we still bake our favorite zucchini bread, but when we travel it's nice to have microwave mug meals on hand. Also, when it's blazing hot outside during the summertime there is NO way I am turning on my oven.
If you're looking for other easy treats to make, try these: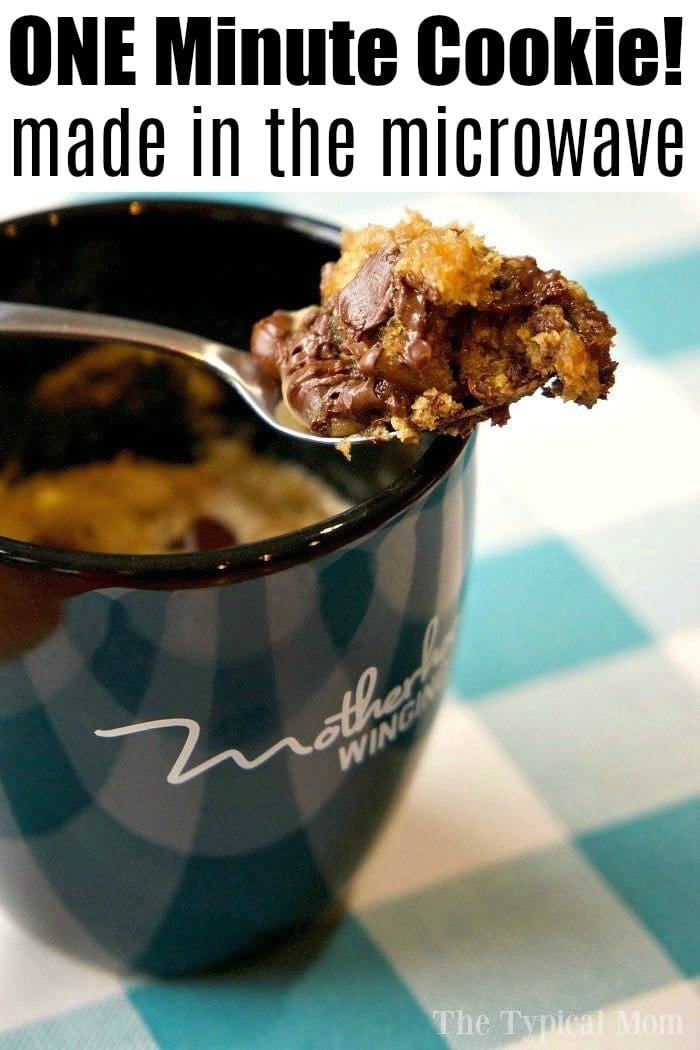 Remember, we are all about easy so the fewer the ingredients the better if you ask me.
If you want a really easy muffin recipe where the batter can be used for a TON of different types we have that too.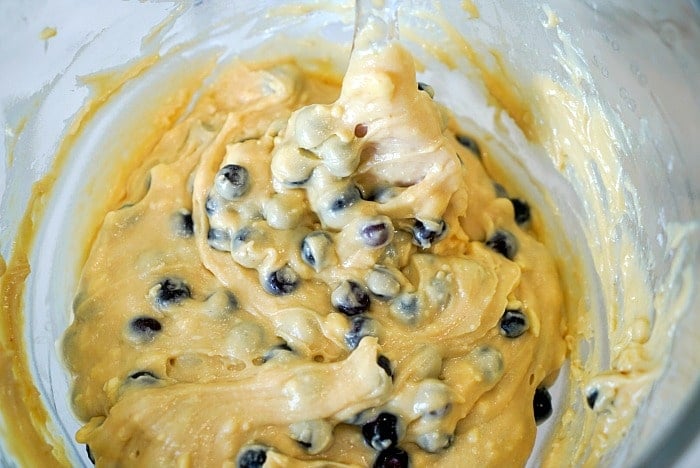 Want more easy recipes and tips from The Typical Mom blog? Sign up for my free newsletter, and follow me on Pinterest!
***** If you LOVED this recipe give it 5 Stars below and let everyone know what you thought about it. 😉
Blueberry Muffin in a Mug
This blueberry muffin in a mug recipe is so good and a great way to make breakfast in the microwave in one minute for one person. You don't have to share!
Instructions
In a small dish melt your butter in the microwave for 30 seconds.

In your mug stir together the flour, sugar, brown sugar, and baking powder well.

Pour in your melted butter, milk, and vanilla and stir so you have batter and no powder is left.

Gently fold in your fresh blueberries.

Put into the microwave for 2 minutes. Eat immediately for best results!
Nutrition Facts
Blueberry Muffin in a Mug
Amount Per Serving (3 oz)
Calories 583
Calories from Fat 234
% Daily Value*
Fat 26g40%
Cholesterol 67mg22%
Sodium 235mg10%
Potassium 251mg7%
Carbohydrates 83g28%
Protein 7g14%
Vitamin A 809IU16%
Vitamin C 4mg5%
Calcium 123mg12%
Iron 2mg11%
* Percent Daily Values are based on a 2000 calorie diet.