You've gotta try Grandma's moist zucchini bread recipe we've made for years and are finally sharing her secrets with you today. It. Is. Delicious!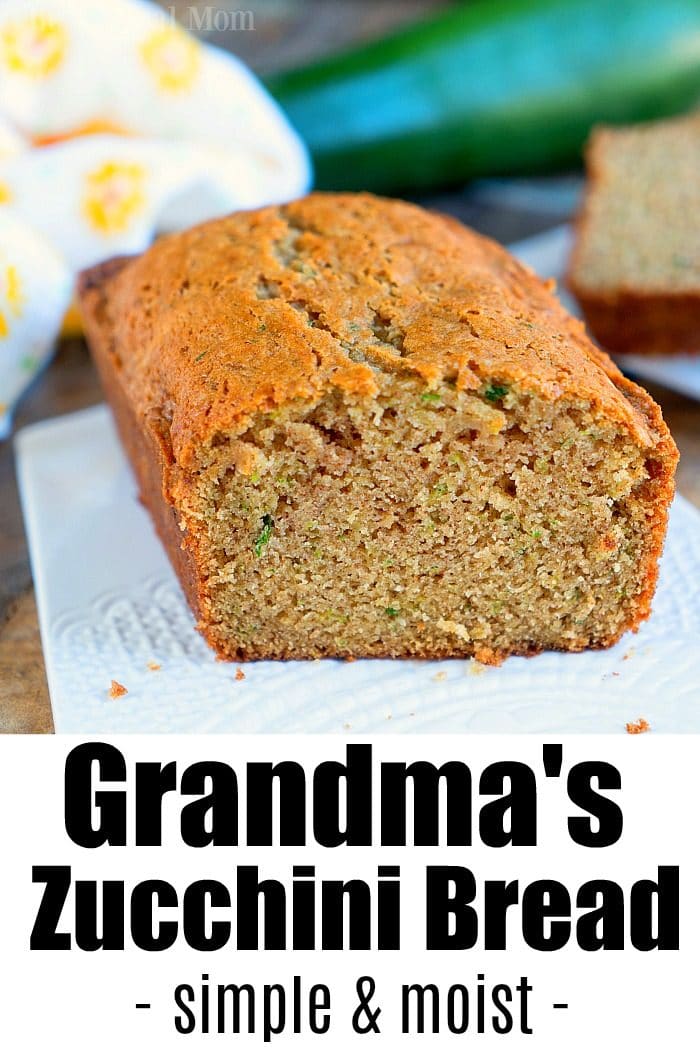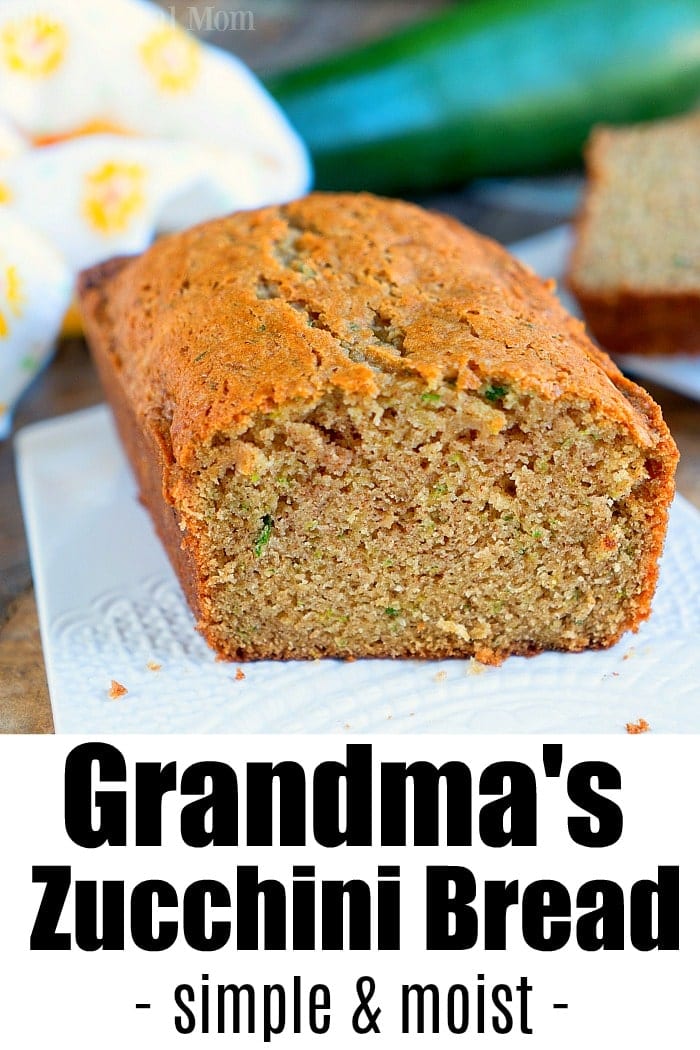 What's the trick to making a moist zucchini bread recipe, well we will share it with you! This is Grandms's family recipe that everyone raves about. Now you can enjoy it in your home too. 😉 (sponsored by WonderMix, originally published 10/18, affiliate links present)
Moist Zucchini Bread
We've made sweet breads for years. I assumed everyone had their own family recipe for the best zucchini bread. Then it dawned on me that this may not be true so I thought I'd add this to our roundup of easy zucchini dessert recipes.
I have made this for years and years. Yes it reminds me of my childhood so there is that but have made it for the holidays to give away and everyone says it is amazing. I think the ingredients are one thing but following the exact step by step directions when baking with zucchini is very very important to getting it perfect.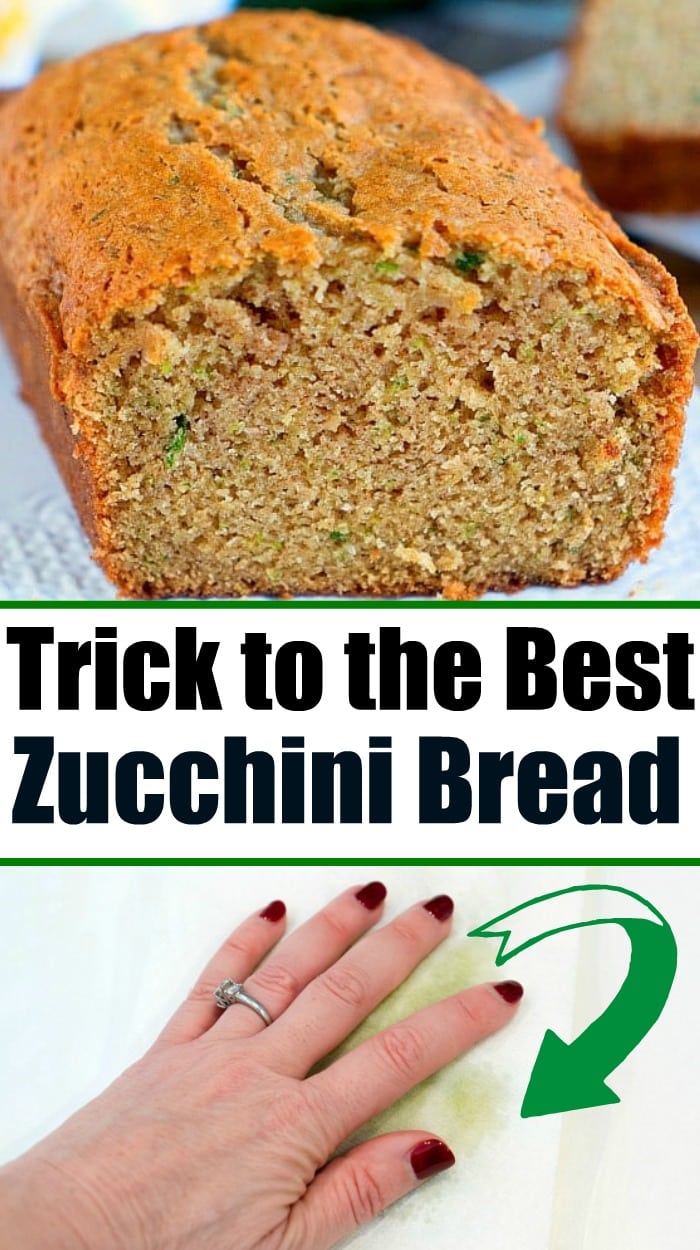 Old Fashioned Zucchini Bread Recipe
It is always best to go back to the good ol days right. What I mean by this is starting from scratch, homemade, and it's all about taste and texture vs. what it looks like. Not that this is weird looking at all but I don't add anything on top like frosting or crumble. It's just moist and fabulous.
Of course you can buy them year round usually, but we have a TON right in our own vegetable garden every year!
This is a great recipe if you have a lot to use each season too! It's a quick bread you can enjoy right away, and freeze another loaf for another day. Over the years we have of course tweaked it here and there to see if add ins would make it even better. Yes you could add crushed nuts if you wanted, mini chocolate chips maybe, but our fave was Zucchini pineapple bread.
That is right! Using a bit of canned tidbits inside this fruit adds even more moisture into the mix and a bit of tart we loved.
How to Make the Best Zucchini Bread
We will share our kitchen hacks with you below. There is a tip to adding shredded vegetables into sweet breads because you don't want it to be weighed down at all. Do NOT skip any of these, they are all musts.
Follow our moist zucchini bread recipe after all we think it is the best 😉

Use the freshest zucchini that are medium in size

You do NOT want to use a huge zucchini because when it's grated it will become somewhat mushy and make your bread well…..kinda' mushy

Make sure all of your ingredients are mixed in well

creating a smooth batter – we use our countertop mixer for this

Do NOT add in your grated zucchini until your batter is mixed well, then gently fold in so it doesn't break apart

Make sure to preheat your oven

or it will not bake at an even temperature
Place loaves on the middle rack to ensure an even bake and prevent top from getting too brown while middle is not done yet.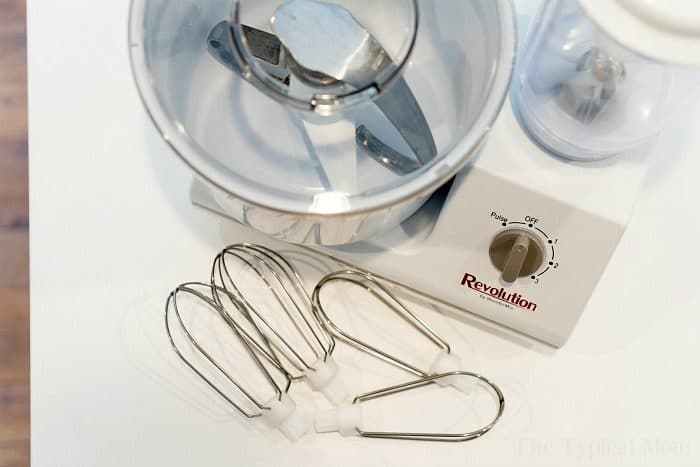 Zucchini Bread Moist
2 MOST Important tips – Do NOT over bake it and Squeeze out the moisture in your shredded zucchini!
Leave it in for the minimum amount of time in your recipe

check with a toothpick in the center
add 3 minutes if needed
check again

Right when the toothpick comes out clean and it barely springs back when you gently touch it in the center take it out!
Put it on a cooling rack until it is cool enough to gently flip over
Place it on 2 paper towels or cutting board to cool the rest of the way
This will keep it moist and prevent it from continuing to bake in your hot loaf pan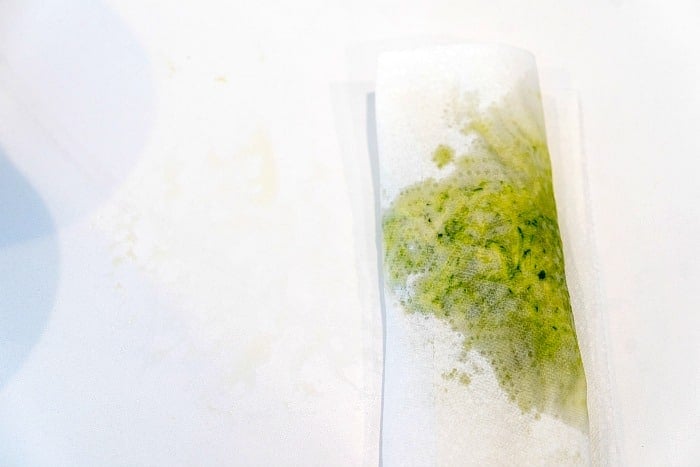 Zucchini Bread with Brown Sugar
Now make sure you get a lot of the moisture out of your grated zucchini before you add it into your bowl. This is what I am talking about when I say the steps are important to follow. This is #1 on top of the list of what needs to be done or else the texture will be off and not good at all.
Like this!
Shred on to a few paper towels folded together
Fold them over and press so liquid is absorbed
If it is still really wet fold it together like a package and gently squeeze it out into the sink!
Once excessive moisture is eliminated, add it in at the end once the batter is all mixed.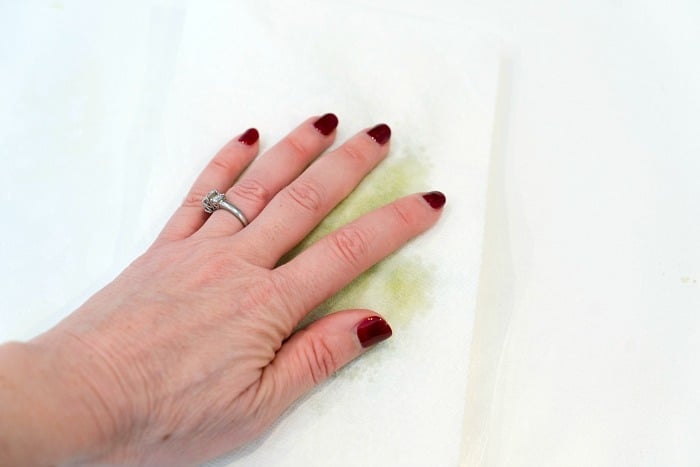 If you don't have a great countertop mixer I suggest you make the investment.
It is something that should last you a lifetime and makes baking so much easier.
The mixer we have has many functions as you see here with a blender attachment and many other uses. It fits right under my cabinets which I love. Gotta' love dual purpose appliances!!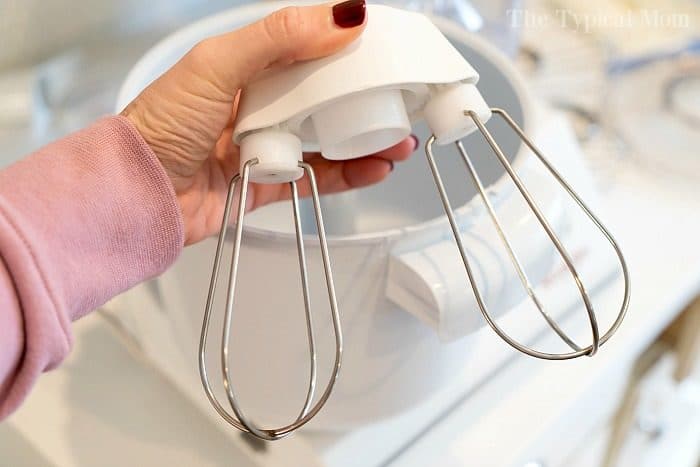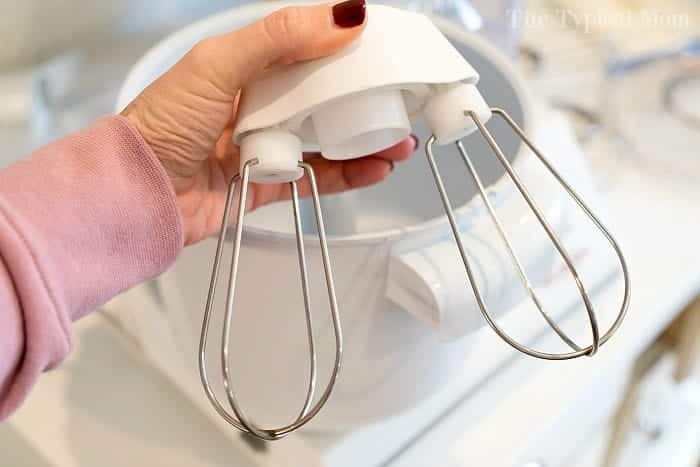 We're using the attachment to make sweet breads and cookies today of course.
Best Zucchini Bread Recipe
Large bowl for dry ingredients & 1 for wet
Medium / Large zucchini – shredded, moisture removed
Flour – this is how to measure flour so it doesn't come out dense
Baking powder & baking soda
Sugar
Brown sugar
Eggs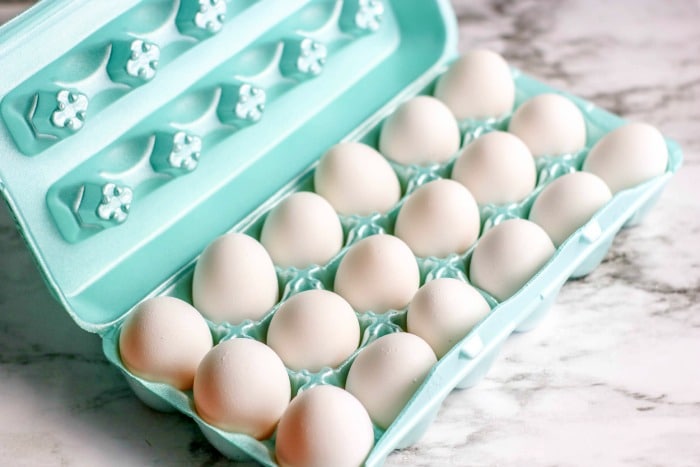 Oil & vanilla
Zucchini – remember to choose small/medium at the store or from your garden (we have a ton in ours)
Almond extract
1/2 cup mini chocolate chips are optional
Once everything is incorporated well you will be able to bake 2 loaf pans, 1 is seen here, or we usually make 1 loaf + 12 muffins or so.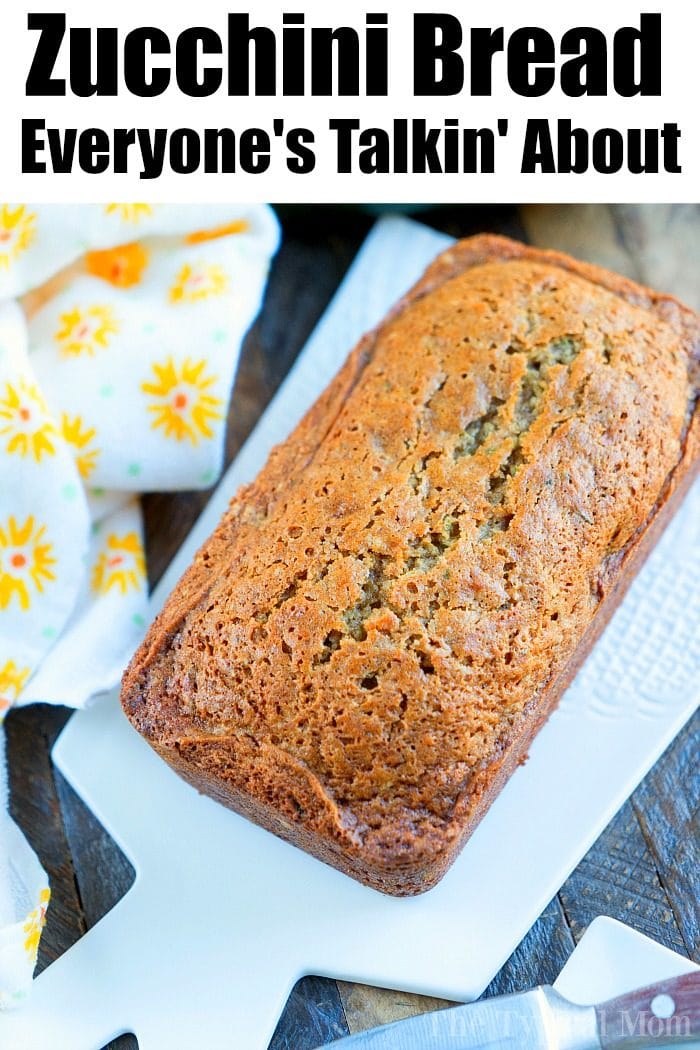 How do you know when zucchini bread is done?
This is the best moist zucchini bread recipe ever! Test With A Toothpick. After 50 minutes start testing your bread for doneness meaning stick a toothpick in the center.
If it is inserted in the center and the center comes out clean it is done. If batter sticks to the toothpick, you're looking at more cooking time.
How do you store zucchini bread in the freezer?
It will last two to three months if properly wrapped. Double-wrap it tightly in plastic wrap, then in foil. When you thaw zucchini bread remove the foil but leave the plastic wrap on until it is completely thawed. Then warm for 30 seconds in the microwave
Of course you can make super moist zucchini muffins using this recipe as well!
Just adjust your bake time to about 18-22 minutes or until they spring back when gently touched in the middle of a muffin.
You can add fruit too with our zucchini blueberry muffins recipe.
We make them this way many times because they're easier to serve and gets done more evenly.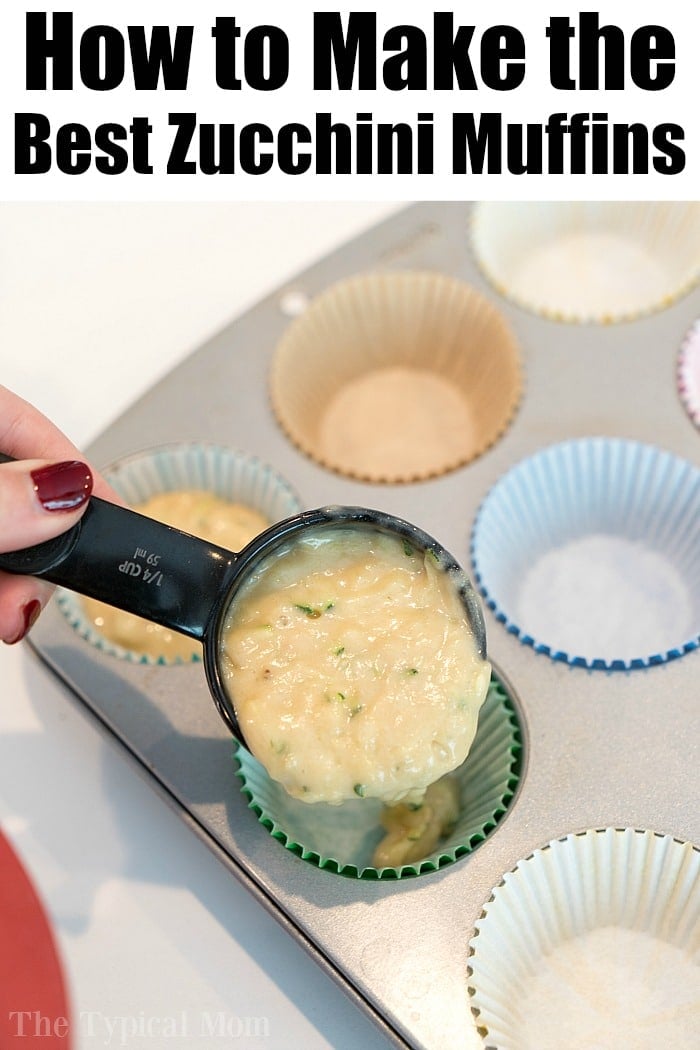 Here is a quick step by step but there is a printable recipe card at the bottom of this post too:
Time needed: 50 minutes
Best Zucchini Bread
Shred zucchini

Shred zucchini on top of a few paper towels. Wrap shreds up and squeeze over the sink to get rid of the moisture.

Preheat oven

Preheat oven to 325 degrees F.

Mix ingredients

Mix wet ingredients in one bowl and dry in another. Slowly incorporate the dry into the wet. Then gently incorporate the shredded zucchini into the batter.

Bake

Line 2 loaf pans with parchment paper or spray with cooking spray. Pour batter in and bake for 45- 50 minutes or until top is golden brown and toothpick comes out clean.

Muffins

If you'd rather make easy muffins instead of a loaf, cook time is 18-22 minutes.
Our air fryer zucchini chips are amazing snacks too.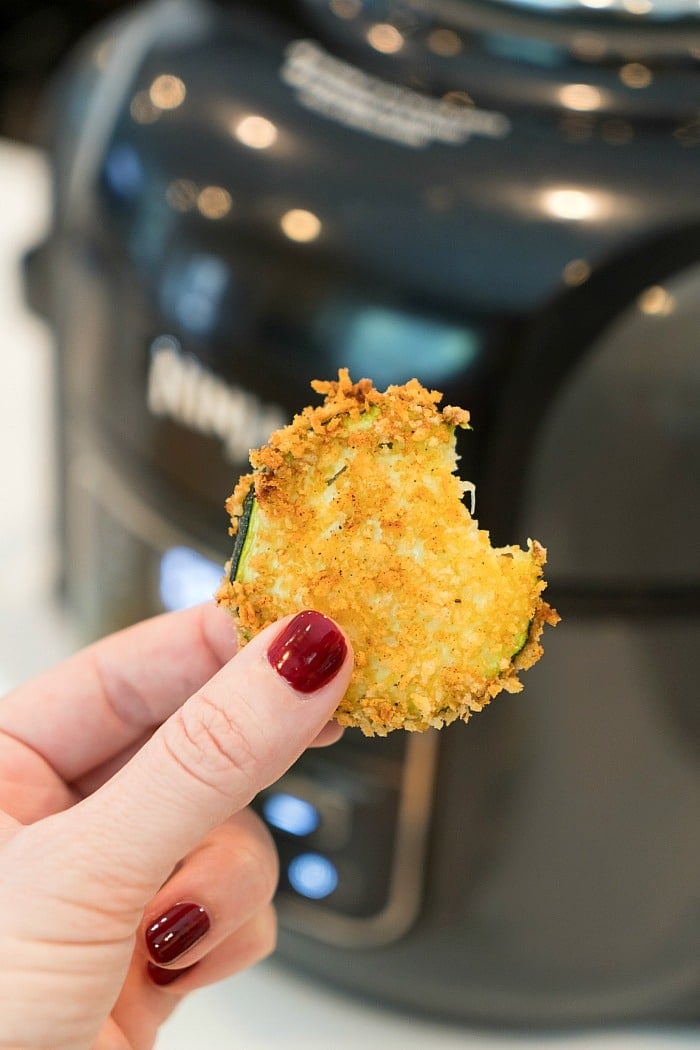 Once you enjoy this you should try our other yummy breakfast recipes
Print recipe below, nutritional info. including saturated fat etc. is below too:
Air fryer zucchini bread
This can be made using the same method we made air fryer banana bread.
Follow instructions for air fryer zucchini bread here.
Spray inside of 7″ bundt pan with non stick spray or use mini loaf pans.
Place inside air fryer basket and close. Bake.
Remove when done and allow to sit in pan for 5 minutes. Then gently flip over on a plate. Drizzle melted frosting on top, slice and serve.
Want to see a few of my favorite things that I am totally obsessed with?? Take a peek and see how many you might already have…twinsies!
Looking for more easy family recipes and tips? LIKE The Typical Mom Facebook page?
Then sign up for my free newsletter, and follow me on Pinterest! 😉
***** If you LOVED this recipe give it 5 Stars below and let everyone know what you thought about it. 😉
Below is a printable recipe card with nutritional information listed.
This is an amazing breakfast, brunch or dessert.
All in moderation my friends, just enjoy it.
I have added 1/2 cup of mini chocolate chips before too and it was also to die for.
Let us know what you think in the comments below
We hope you love it as much as we have for years and years
If you want to know how to half a recipe to make less, read this post. Tip: Spray your pan with non stick spray to clean a pot.
Moist Zucchini Bread Recipe
You've gotta try Grandma's moist zucchini bread recipe we've made for years and are finally sharing her secrets with you today. It. Is. Delicious!
Instructions
Preheat oven to 325 degrees. Add all dry ingredients into one bowl and mix well.

Add all wet ingredients (except zucchini) into another bowl and use a mixer on low to mix together.

Slowly mix your dry ingredients into your wet ingredient bowl, 1/3 mix at a time until it is all combined well. Then shred your zucchini on to a few paper towels folded together. Fold over shredded zucchini and press down to get out excessive moisture. (can be wet but not dripping) Then gently fold in your shredded zucchini into your batter.

Spray 2 loaf pans with non stick spray or line with parchment paper and bake for about 50 minutes or until a toothpick placed into the middle comes out clean, or middle starts to spring back when gently touched in the middle. Do NOT overbake them that is the key to keeping them moist.

Muffins take 18-22 minutes (until they spring back when touched in the center) Allow to cool just enough where you can gently flip it over and remove from the loaf pan so it doesn't continue cooking. Put on cutting board to slice when cooled.

For added yum drizzle some melted vanilla frosting on top of each piece when it is served.
Nutrition Facts
Moist Zucchini Bread Recipe
Amount Per Serving (3 oz)
Calories 226
Calories from Fat 81
% Daily Value*
Fat 9g14%
Cholesterol 20mg7%
Sodium 62mg3%
Potassium 74mg2%
Carbohydrates 32g11%
Protein 2g4%
Vitamin A 50IU1%
Vitamin C 1.8mg2%
Calcium 21mg2%
Iron 0.9mg5%
* Percent Daily Values are based on a 2000 calorie diet.