Brownie waffles are the bomb! It is such a fun breakfast recipe and so easy to do. Here is the recipe for brownie waffles so you can make them too.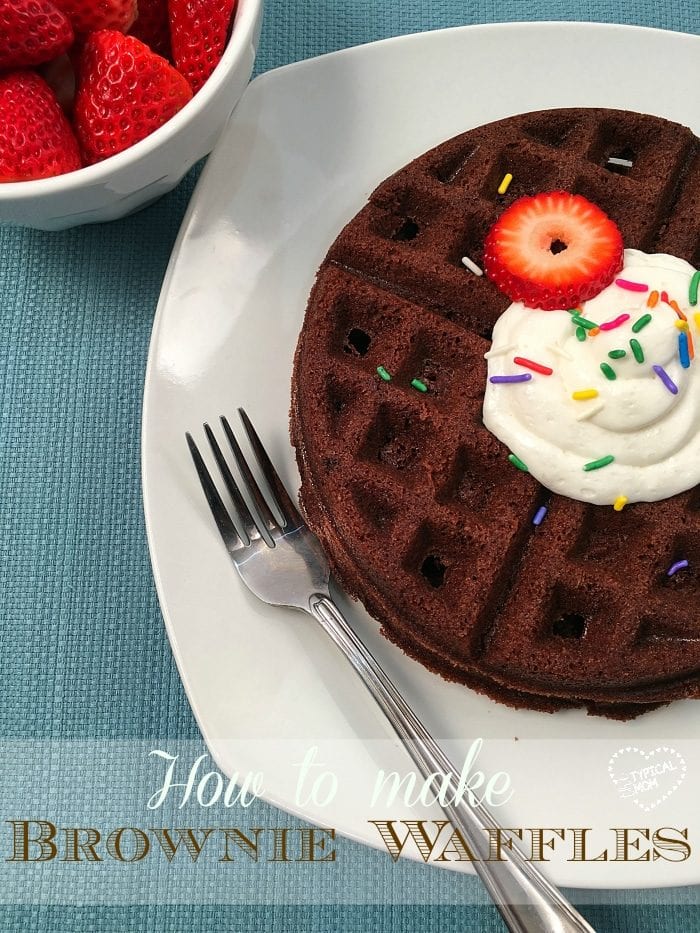 Yes you read the title right. We are going to show you how to make brownie waffles today!!! Ok, hold your excitement long enough to get out your waffle iron and brownie mix out. Now follow along, ready??!! Special thanks goes out to Pillsbury™ for sponsoring this post.
These brownie waffles are SO fun to make.
Of course the kids think they're "so cool!" We grabbed 1 box of Pillsbury brownie mix as well as a tub of their marshmallow frosting. I like to add fruit whenever possible, so strawberries seemed like a good match for this breakfast treat.
Brownie waffles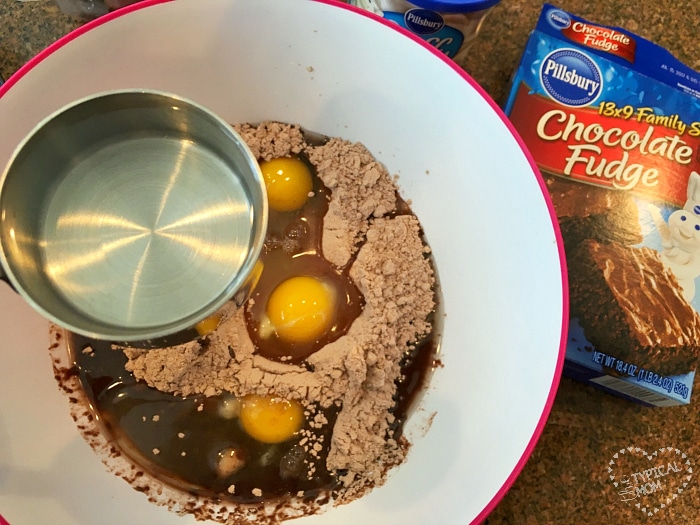 If you've never mixed up a moment in the kitchen it's fun! What I mean by that is….use a boxed mix to make something different that others may have thought of. Kids love this!
You are going to start with your Pillsbury™ brownie mix (there are several versions, we chose chocolate fudge) with all the normal ingredients you'd need to make traditional brownies.
Only, to make brownie waffles you are going to add an additional egg!
Box of brownie mix
Ingredients listed on box
Add 1 more egg than stated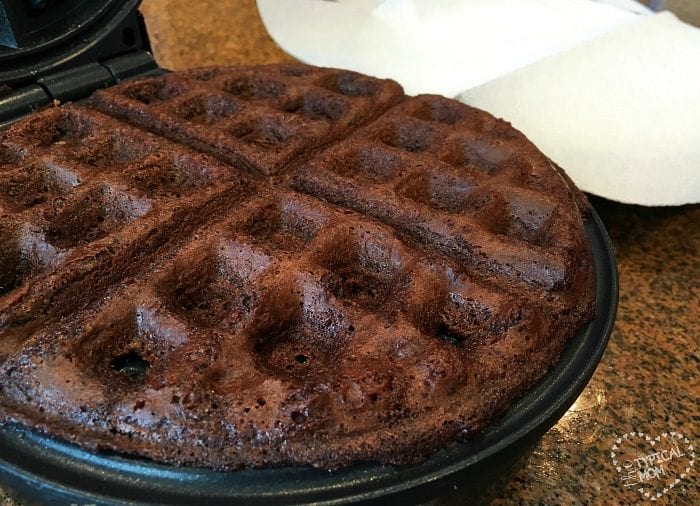 Waffles with Brownie Mix
Once that is mixed preheat your waffle iron. When it is hot use plenty of cooking spray so they slide out, and use a 1/4 measuring cup to add your brownie mix to the waffle iron.
Add about 3/4 of a cup and slowly put down the top. It will take a bit longer than traditional waffles because it is more dense.
When they look like this and aren't wet any longer, just loosen the edges.
Then I just picked up the waffle iron and turned it upside down onto my plate here with the paper towel on it so it would come off in 1 piece!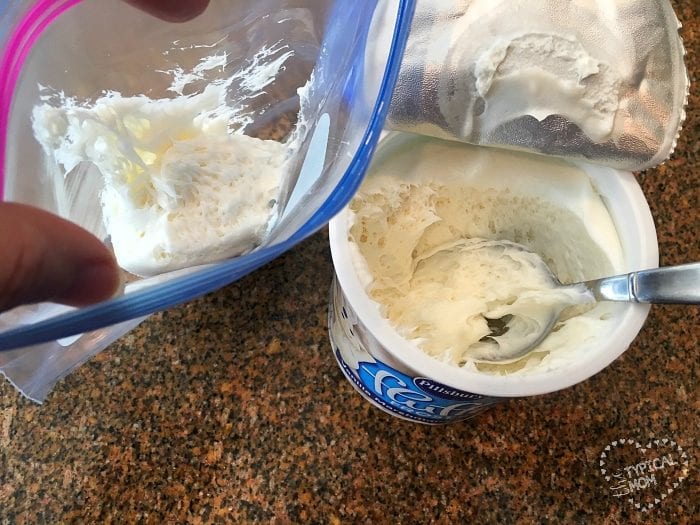 Instead of syrup use Pillsbury™ fluffy marshmallow frosting….here's my kitchen hack for making frosting swirly and pretty!
Use a pint sized freezer bag, empty the tub of frosting into it, zip tight, and snip the corner of the baggie off.
Then you can squeeze out the frosting with less mess and you can make a swirly design or make a smiley face on your waffles (great way to frost cupcakes too)!
We're excited to share our brownie creation with our loved ones during our upcoming Spring gathering! I hope you like how we mix up a moment in our kitchen, and find more cool cake ideas here.
This is a sponsored conversation written by me on behalf of The J.M. Smucker Company. The opinions and text are all mine.