All purpose flour substitute printable chart here so you know what alternative there is if you cannot find this most popular type of baking ingredient.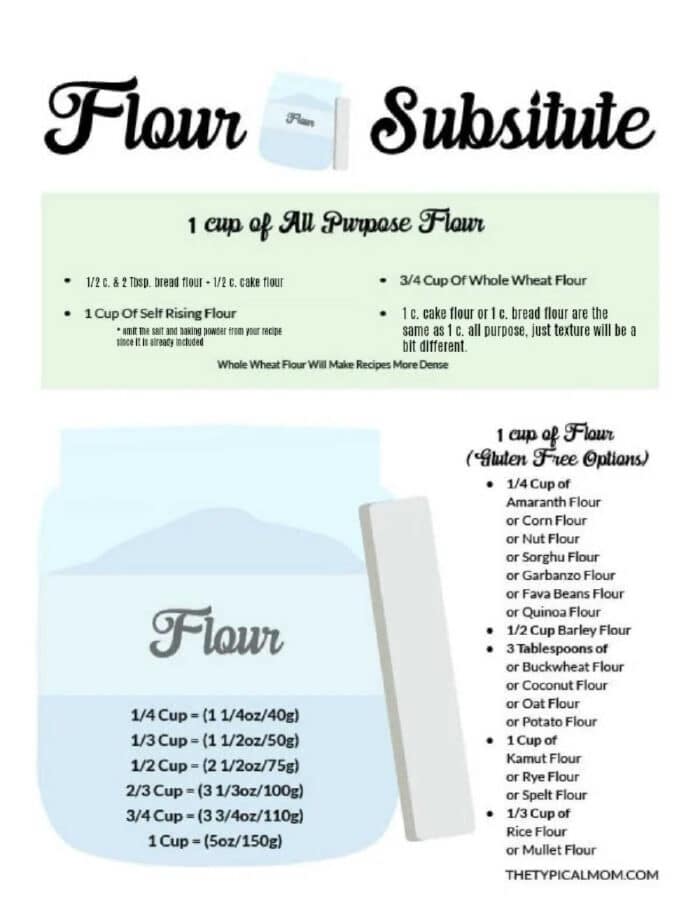 Having trouble finding just what you need at the store to bake nowadays? Here's a all purpose flour substitute chart to help you thru things for a while! Let us share these cooking basics with y'all. (affiliate links present, originally published 4/20)
Flour Substitution Chart
First let's start with how to measure flour properly and why it is so important to do so!
Do you scoop cake flour out of the bag with your measuring cup?
Wondering why your baked goods are coming out dense?
You're doing it wrong!
You MUST make sure you're spooning the bread flour, all purpose, wheat flour, or gluten free flours into your measuring cups to keep everything light and fluffy. Once you understand how to do this correctly you'll be thrilled with the end results.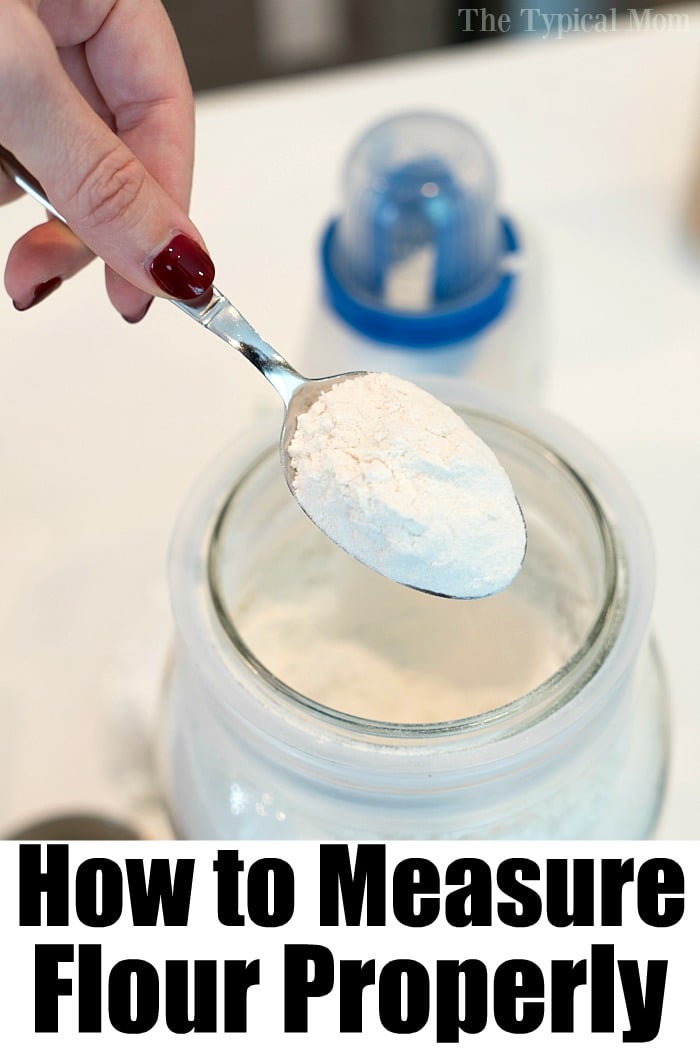 We also share here how to half a recipe if you're scratching your head on that one.
Is plain flour and all purpose flour the same thing?
All purpose flour is essentially what they call in other countries, plain flour. It is a mixture of both hard and soft wheat and can be used for many recipes that call for it. However, it should not be confused with self-rising flour as that is different.
What is a good substitute for white flour ?
If you cannot have that in your diet?
Almond flour – Derived from crushed almonds that have been blanched and then finely ground to a light, flour type texture.
Coconut flour is used in baking keto style
Quinoa flour is more unusual but higher protein content than others
Chickpea flour is good for keto baking as well
Brown rice flour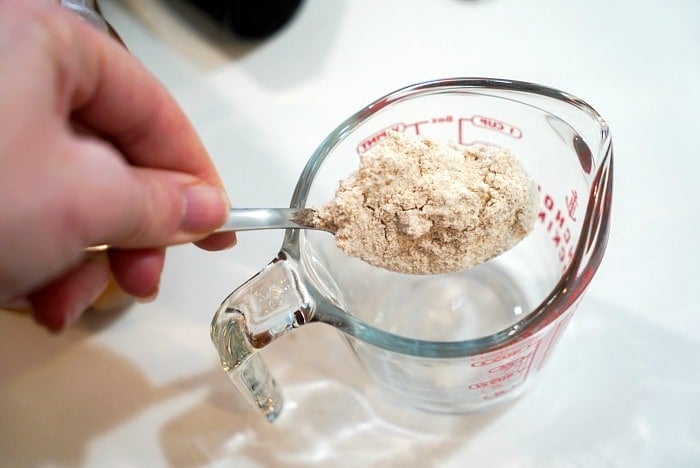 Is self rising and all purpose flour the same?
No. Self-rising flour should only be used when a recipe calls for it because salt and baking powder are in the flour mixed in already.
Are you following a low carb diet plan and wondering what to use instead of "regular flour"? There are alternatives out there for you!
Most of them will have an all purpose to Keto flour conversion on the side of the bag for your convenience. Like can I substitute almond flour for all purpose flour? Yes! 1 cup of almond flour can be used in place of 1 cup of all-purpose flour and so on.
Keto flour substitute for baking
Almond Flour: 6 grams carbs
Chia Seed Flour: 18 grams carbs
Chickpea Flour: 13 grams carbs
Hazelnut Flour: 8 grams carbs
Coconut Flour: 4 grams fat, 18 grams carbs
There are gluten free flour substitutes listed on the chart above too.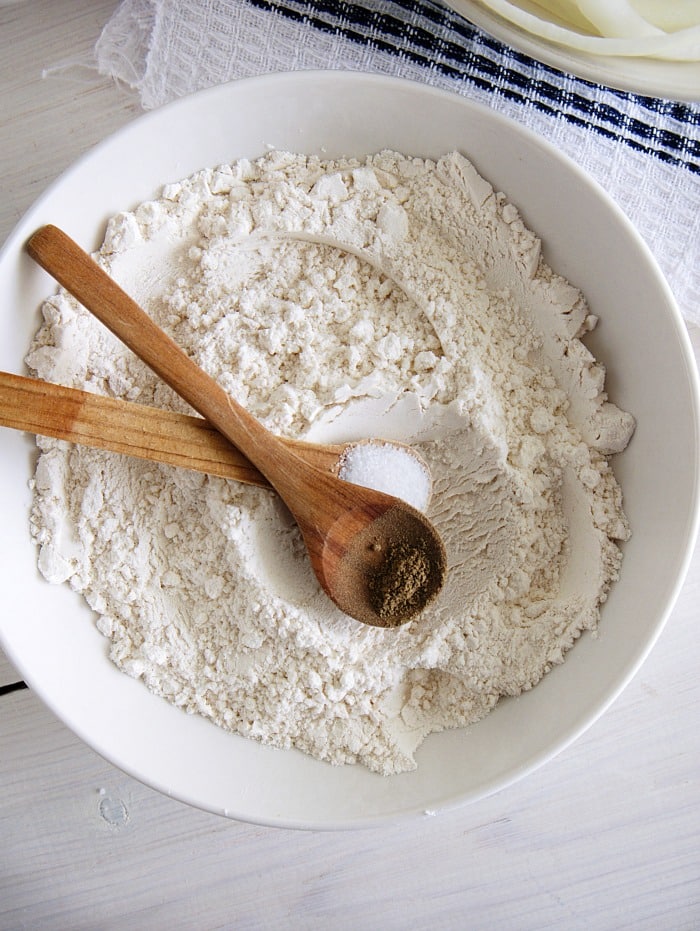 Gluten-Free Flour Substitute Chart
Now let's talk about the best bread recipe around you should make like now!! If you are interested in baking bread at home we have a few for you to choose from.
If you want to make fluffy homemade white bread I would use this recipe that calls for bread flour.
Want to make a loaf of honey wheat with very to little kneading necessary? Try our bread in a bag recipe here.
Of course we have baked sweet breads with chocolate chips and pumpkin muffins too. It just depends on what you're in the mood for really.
There are always alternatives you have no yeast too like our homemade flour tortilla recipe here. Let us know what you make and how this helps you friends!
Make sure to sign up for our newsletter so you can get more free printables and recipe ideas.
Gluten Free Flour Substitute Chart
Want to see a few of my favorite things that I am totally obsessed with?? Take a peek and see how many you might already have…twinsies!
Looking for more easy family recipes and tips? LIKE The Typical Mom Facebook page?
Then sign up for my free newsletter, and follow me on Pinterest! 😉
***** If you LOVED this recipe give it 5 Stars below and let everyone know what you thought about it. 😉