How long does a turkey take to cook and how long to defrost your turkey questions are answered! Plus we have 3 new ways to cook a turkey you should try.
The biggest question during the holidays is; how long does a turkey take to cook right? You've made one before but since it is only once or twice a year we all forget. How about a handy free printable cook time sheet?? I've got one for you here so you'll never ask for help again! (affiliate links present)
Brined Turkey Cooking Time Chart
If you're always cooking your bird in the oven you're missing out! There are SO many other methods. Whether you coat in a dry rub, brine in a solution or just barely season it this is how long to bake in the oven.
Who knows, you might find one you and your guests fall in love with this year like:
A sheet pan turkey takes just 1 hour
Instant Pot turkey come out super tender
Air fryer turkey breast is the quickest, but you can't cook it whole
This is the best smoked turkey you'll ever make.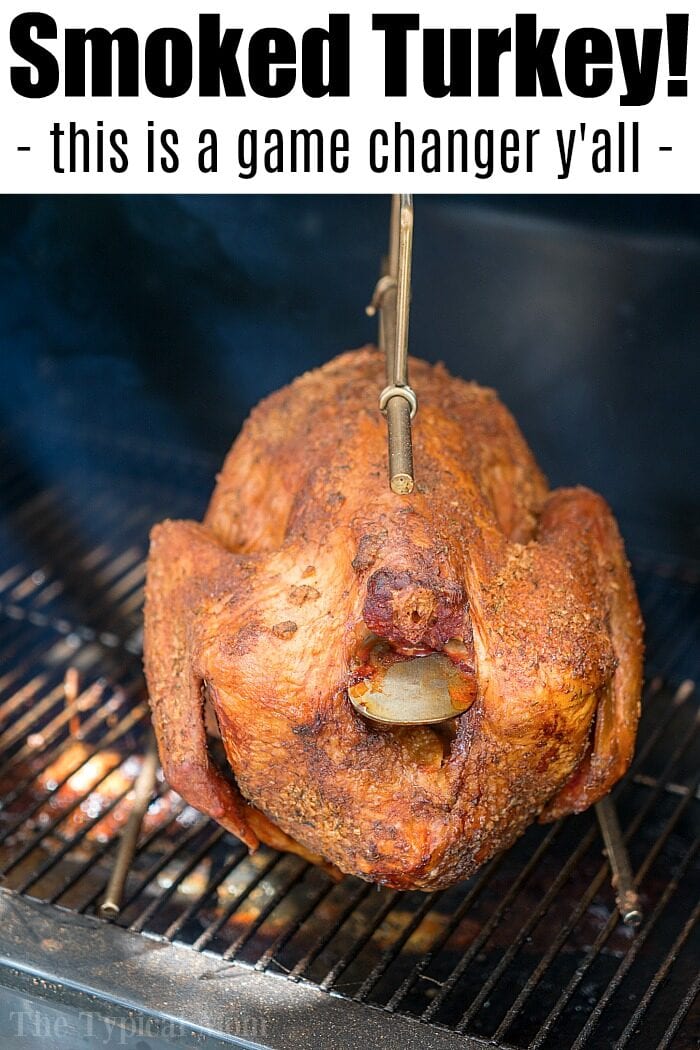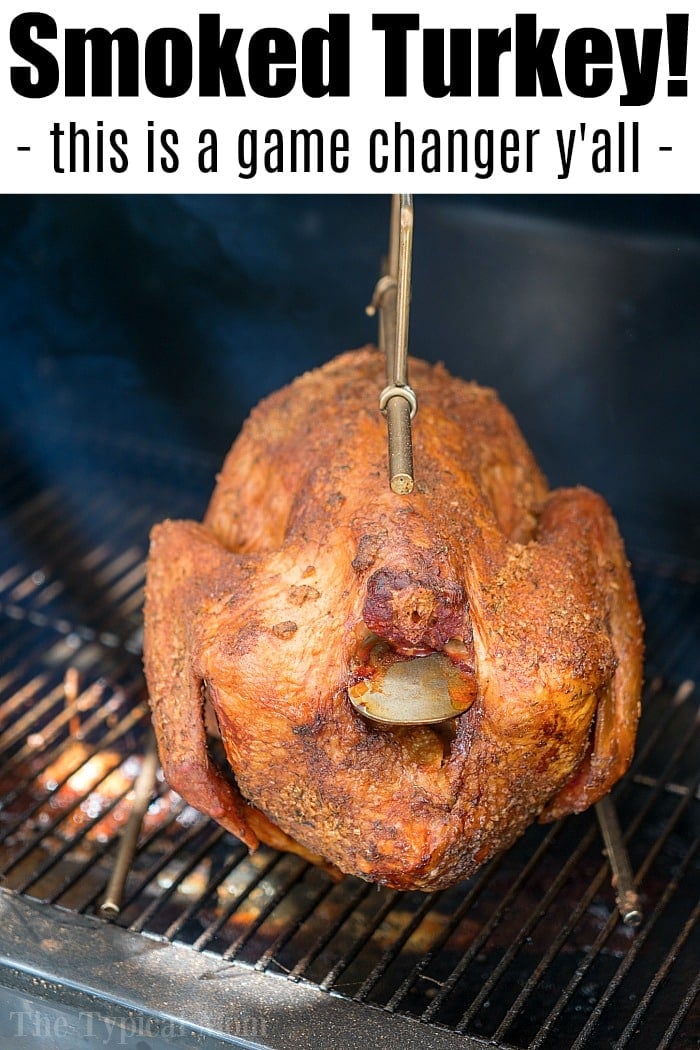 BUT if you insist on the old fashioned way, we're here to help! Before you figure out how long it will take, you'll need to know how long to thaw it so it's frozen no longer!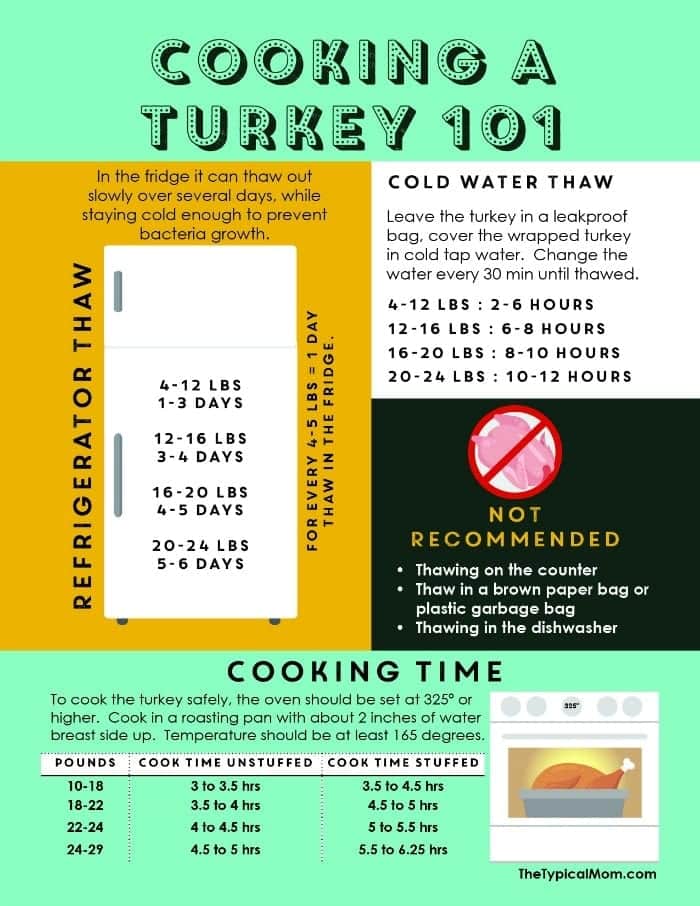 How long does it take to cook a 25 lb turkey?
Based on a 325°F oven, and a fully defrosted bird, we're talking roughly 15 minutes per pound.
Timing will vary depending on whether it is stuffed or not.
If you want to cook a frozen turkey, it will take at least 50 percent longer than the recommended times. I would NOT suggest baking one from frozen ever!
By the time the middle was to reach the correct safe temperature, the skin would be either burned or incredibly dry.
What is the best pan to cook a turkey?
I would actually recommend using this upside down turkey cooker
This Cuisinart turkey pan is second best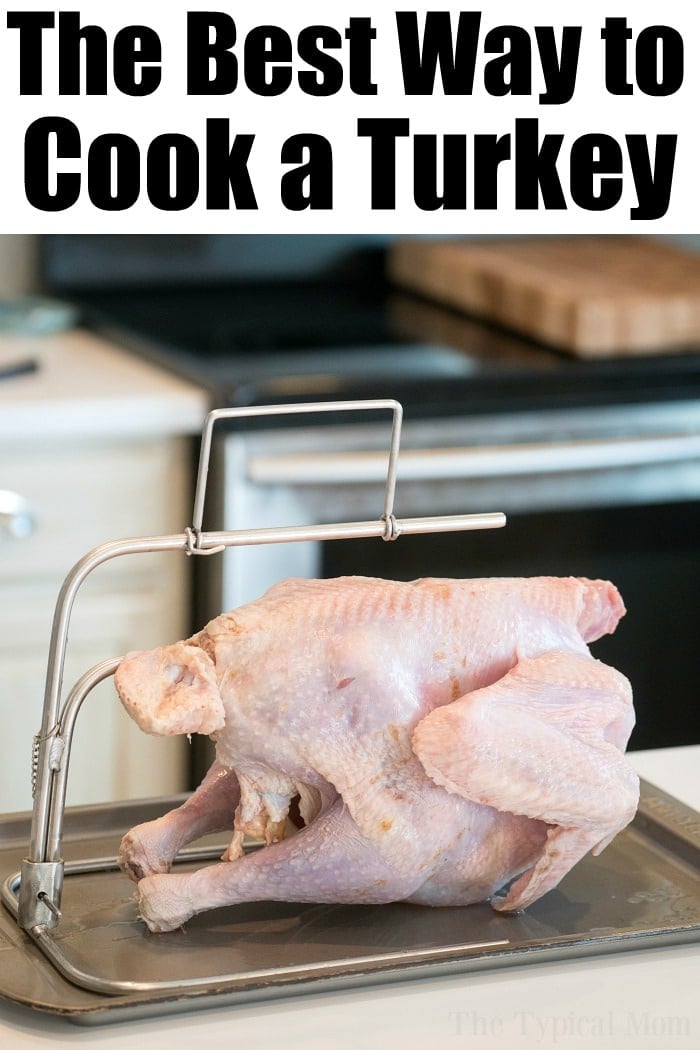 Another new way is to deep fry it so the skin is super crispy! Heck, if my air fryer was big enough I would throw it in there. I love crispy skin!
Want to see a few of my favorite things that I am totally obsessed with or visit my Etsy shop?? Take a peek and see how many you might already have…twinsies!
Looking for more easy family recipes and tips? LIKE The Typical Mom Facebook page?
Then sign up for my free newsletter, and follow me on Pinterest! 😉
***** If you LOVED this recipe give it 5 Stars below and let everyone know what you thought about it. 😉