Best smoked turkey for Thanksgiving or Christmas this year. It's so good we smoke a turkey year round in our pellet grill or electric smoker.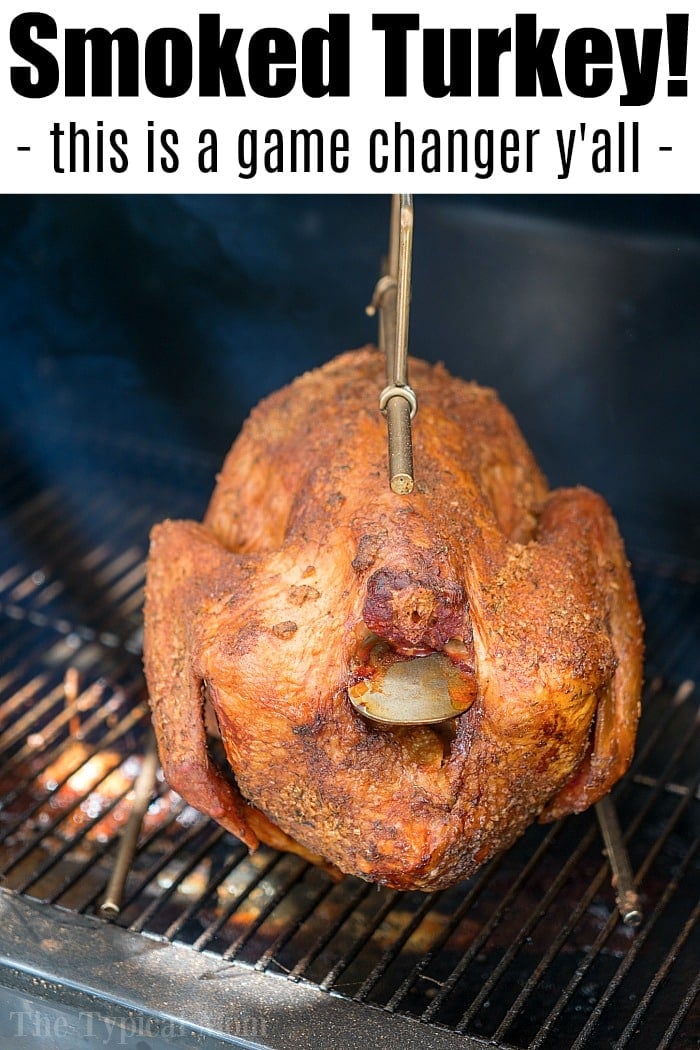 We have the best smoked turkey recipe for you! Have you tried this method for Thanksgiving or Christmas time?? If you're looking for easy smoker recipes for the holidays, or just because, (originally published 6/19, affiliate links present)
Let me tell you it gives you the tender meat you love with a crispy skin outside.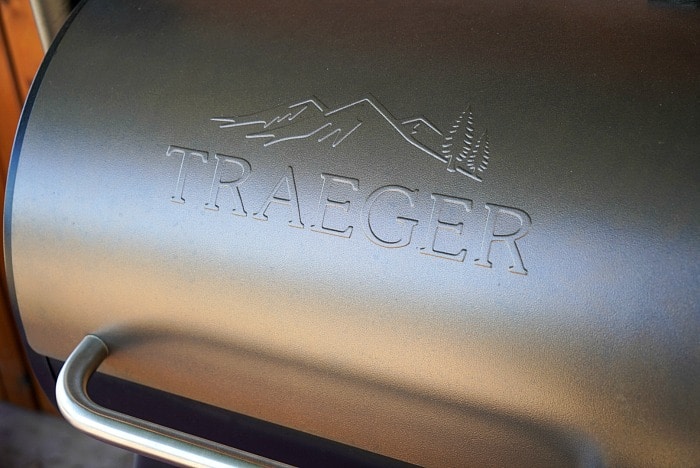 Smoked turkey
Smoker

– we have a simple electric smoker and this larger version that uses pellets! We used our pellet grill & smoker for the best smoked turkey recipe. It will work for any type you have though.

Wood chips / Pellets

– We have bought this wood chip variety pack for years. For this we used apple wood pellets.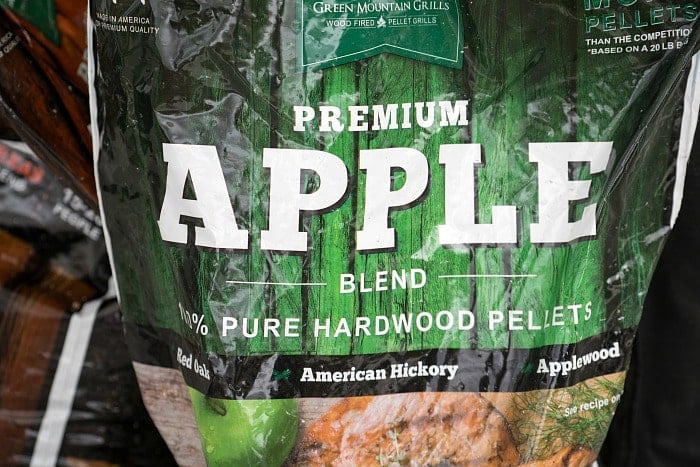 Timing

– you'll need this meat smoking chart to know what temp and how long to cook each meat.

If your smoker doesn't have a built in digital thermometer you'll want that too so you can check if it reaches an internal temperature that's needed.

Make sure you remove your bird from the heat source before determining it's proper temperature. If it isn't done through then put it back on and give it more time until it's ready.
Last but not least we used this Turkey Dunrite apparatus which is how to make a moist turkey.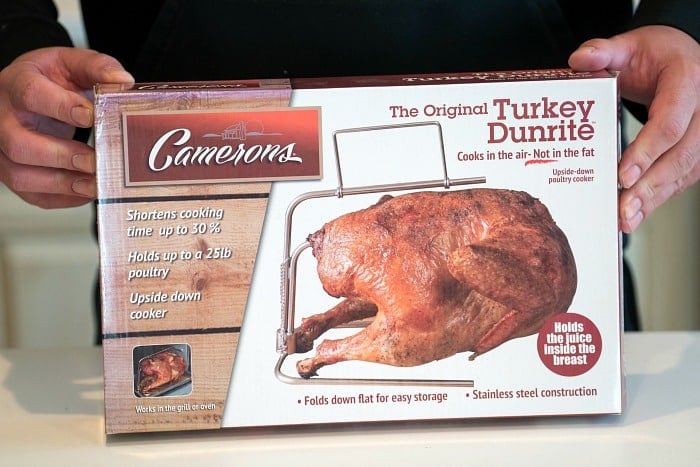 Why we decided to use this:
Knew it would give us the crispy skin we wanted since it wouldn't be sitting in it's own juices while cooking.
Known for keeping the breasts as juicy as possible because of the position of the turkey.
It would make the process easier since it has a handle to place it inside and lift it out easily.
We love trying new methods of cooking and IF they work we share them with you!!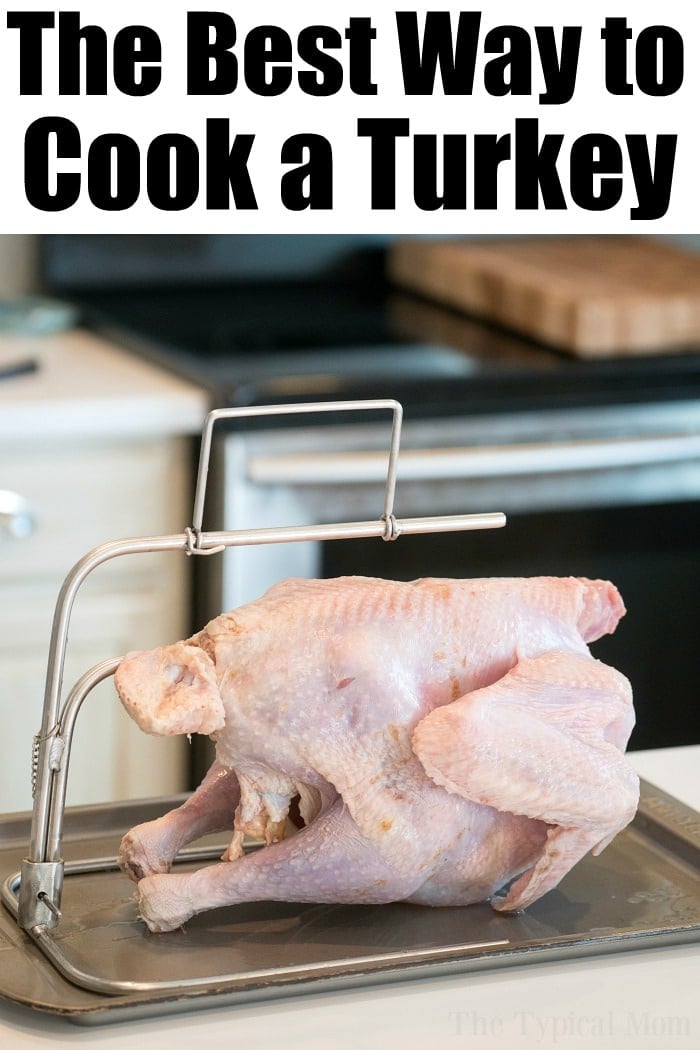 You can see it here.
First unwrap your turkey.
Then rinse it off and remove items from inner cavity.
Pat dry with paper towels.
If you plan on adding our dry turkey rub (below) you'll want to add it to the breast side of the bird first.

Ours is simple to mix together with a few of our favorite seasonings
I'm obsessed with these flavors, you can even find more Old Bay recipes here too

Slide it on to your turkey holder like you see here with the breast down.

Rub the other half of your mixture to the side facing the top so your whole bird is nicely coated
We didn't bother to tie the legs once on this apparatus but I suppose you could.
Add wood chips or pellets to your smoker. There are many choices of each out there. We prefer apple for this smoked turkey recipe but everyone has their own preference. Hickory would be good as well.
Preheat your smoker to 240 degrees. Do not put meat in until it reaches this temperature for optimal results.
How long does it take to smoke a turkey
?
The general rule is 30 minutes per pound Ours was about 11 pounds and 5.5 hours was perfect. The most important part when the internal temperature of the thigh is 165 degrees F.

The breast should be at 155 degrees F. To take the most accurate temp. remove the turkey from your smoker.
What is the best wood to use when smoking a turkey
?
It depends on your preference of course. We swear by hickory or apple pellets!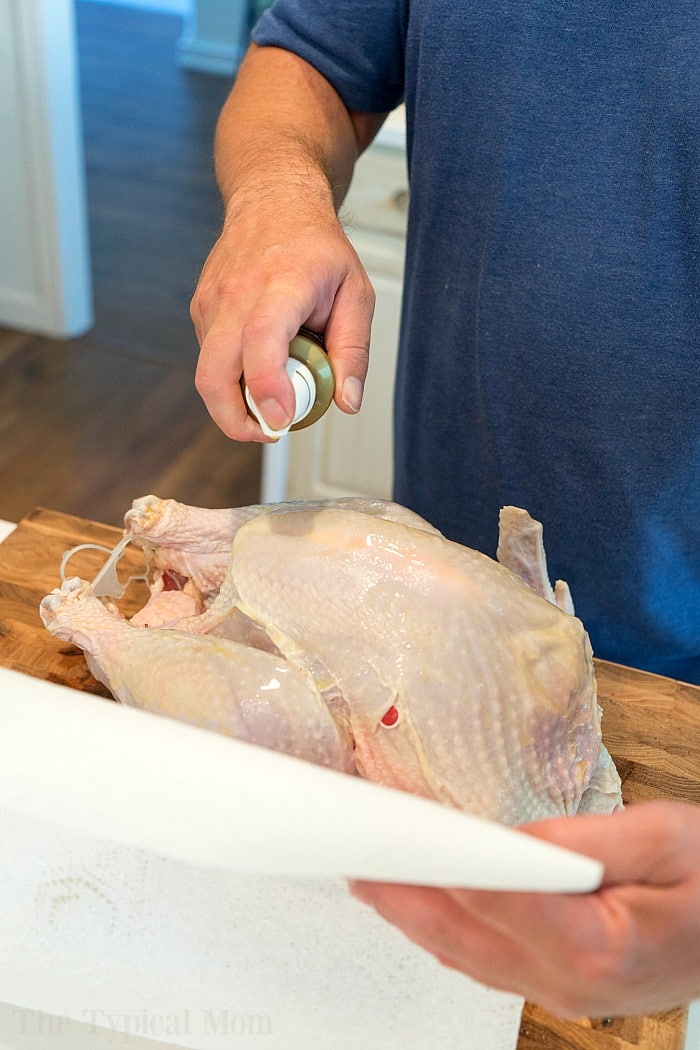 We have used a baking sheet under the bird in order to keep the grate cleaner. We've also done it without. If you use the honey rub you see below you must use a pan. Foil helps for an easier cleanup as well.
Avoid lifting the smoker lid during the cooking process in order for it to cook evenly. Of course you will need to check the temperature to ensure it doesn't overcook.
If you want to baste it every hour or so with the juices at the bottom of the pan do so. However you shouldn't open it other than that.
How long to cook a turkey per pound?
The general rule is about 30 minutes per pound (to 40 minutes) when your smoker is set to 240 degrees.
If you want a lower and slower way it's typically 1 hour per pound at 225 degrees.
From there you can approximate the total time needed and adjust from there. If you're cooking at a slightly higher temp to get the skin crispier than it will take a bit less time overall.
Then use a meat thermometer into the thickest portion of the turkey breast. If you take it while it is still on the grates it will skew it and you may think it's hot enough when really internally it hasn't reached a safe temp.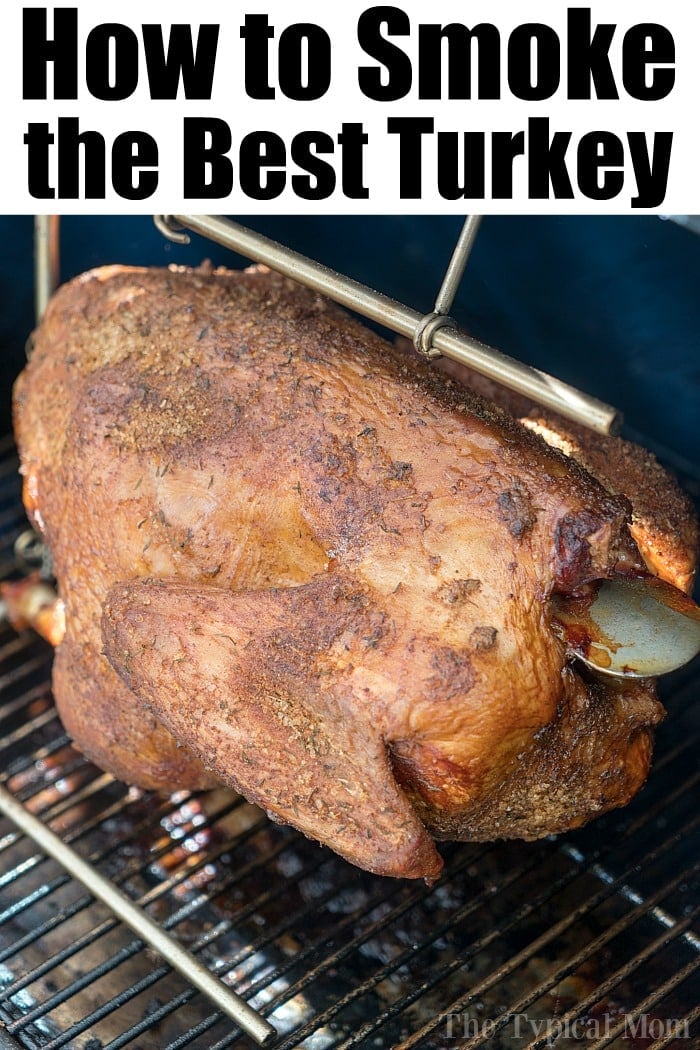 This was our first smoked Thanksgiving turkey using the honey butter sauce you see above. I will tell you that the meat comes out amazingly tender, especially the breasts.
Best smoked turkey
Whole turkey – ours was a 10 pound turkey
Roasting pan or Turkey Dunrite apparatus

we used the latter with a baking sheet underneath

Turkey baster

if you're going to baste the turkey throughout the process, we didn't

Pellets or wood chips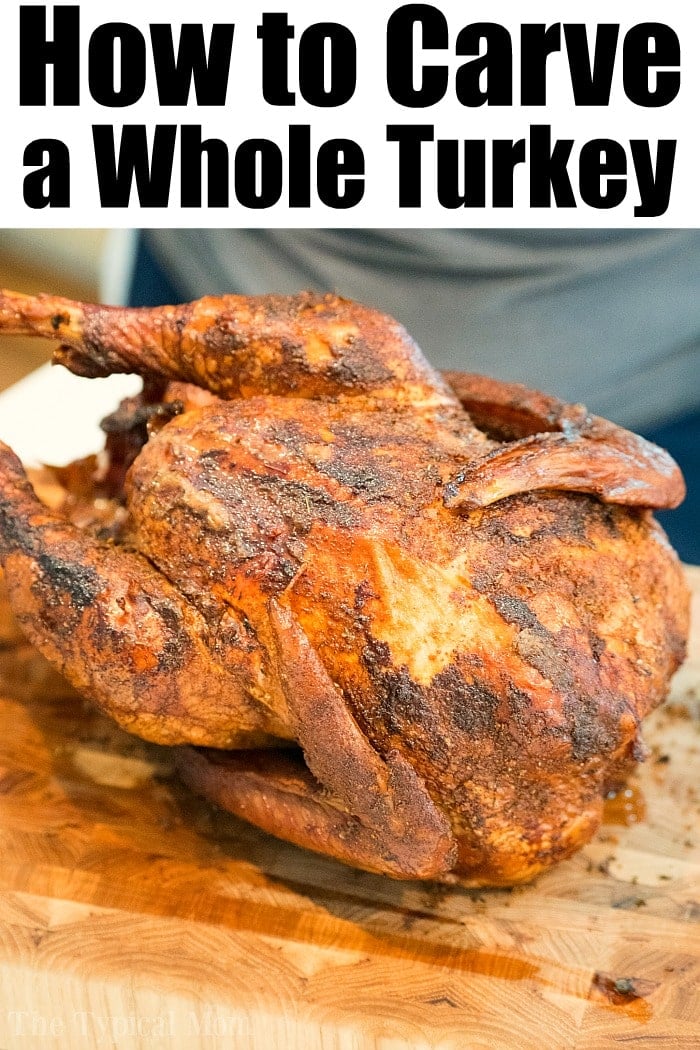 Recipes to try next:
Our smoked beer can chicken is the bomb!! With a dry style bbq rub it is my favorite way to cook it EVAH!!!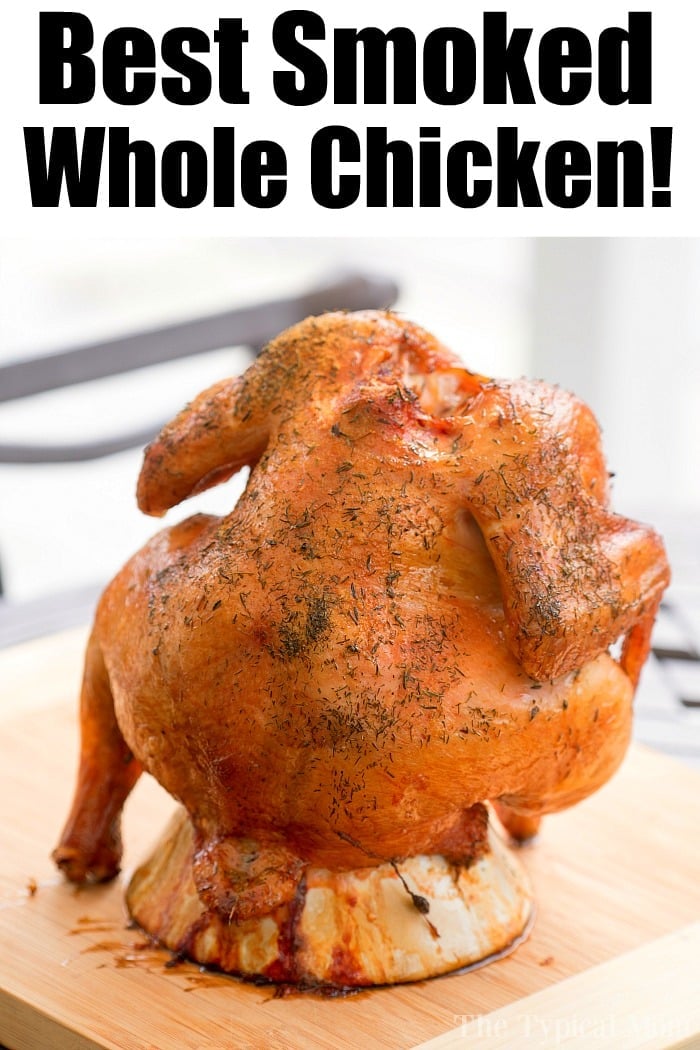 You can print recipe below – Note that this one is for the dry rub smoked turkey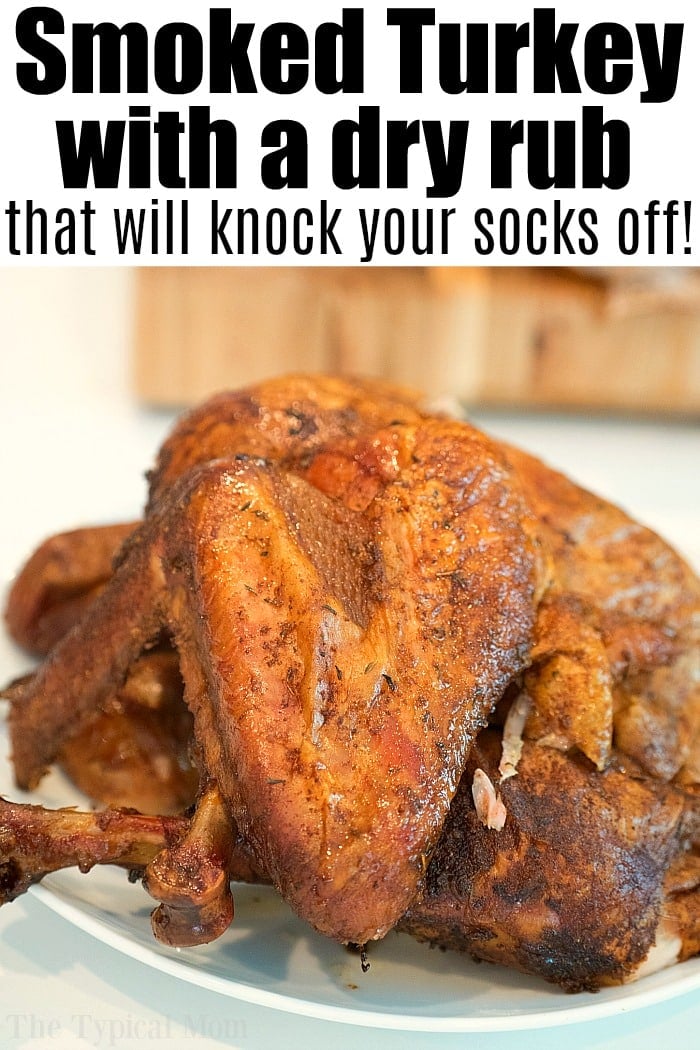 Want more easy recipes and tips from The Typical Mom blog? Sign up for my free newsletter, and follow me on Pinterest!
***** If you LOVED this recipe give it 5 Stars below and let everyone know what you thought about it. 😉
Best Smoked Turkey
Instructions
Rinse turkey and remove items from inside cavity. Pat dry with paper towels. Add wood chips or pellets to your smoker. Preheat your smoker to 240 degrees.

Mix all dry rub ingredients together. Spray turkey with olive oil on all sides. Rub dry rub on breast side so it is well coated. Place on your turkey dunrite appliance if you're using this with the breast side facing down. Use remaining rub to cover top facing half of turkey.

Once smoker reaches 240 degrees put turkey directly on to grate. Close lid. 

Smoke for 30 minutes per pound. Ours was about 11 pounds and 5.5 hours was perfect.

Once time is up remove from smoker and check internal temperature of thigh to ensure it is at 165 degrees and middle of breast reach 155 degrees F.

Allow turkey to rest at least 30 minutes before carving to keep juices in.
Nutrition Facts
Best Smoked Turkey
Amount Per Serving (4 oz)
Calories 302
Calories from Fat 108
% Daily Value*
Fat 12g18%
Cholesterol 154mg51%
Sodium 240mg10%
Potassium 480mg14%
Protein 46g92%
Vitamin A 120IU2%
Calcium 24mg2%
Iron 1.9mg11%
* Percent Daily Values are based on a 2000 calorie diet.
If you'd like to try this turkey rub butter recipe it is here for you to follow. You add it after the skin has browned a bit first.