Old Bay recipes using your favorite seasoning are the best! Add it to your fish, beef, turkey, chicken or vegetables for an over the top flavor. We have a homemade Old Bay seasoning recipe too if you run out!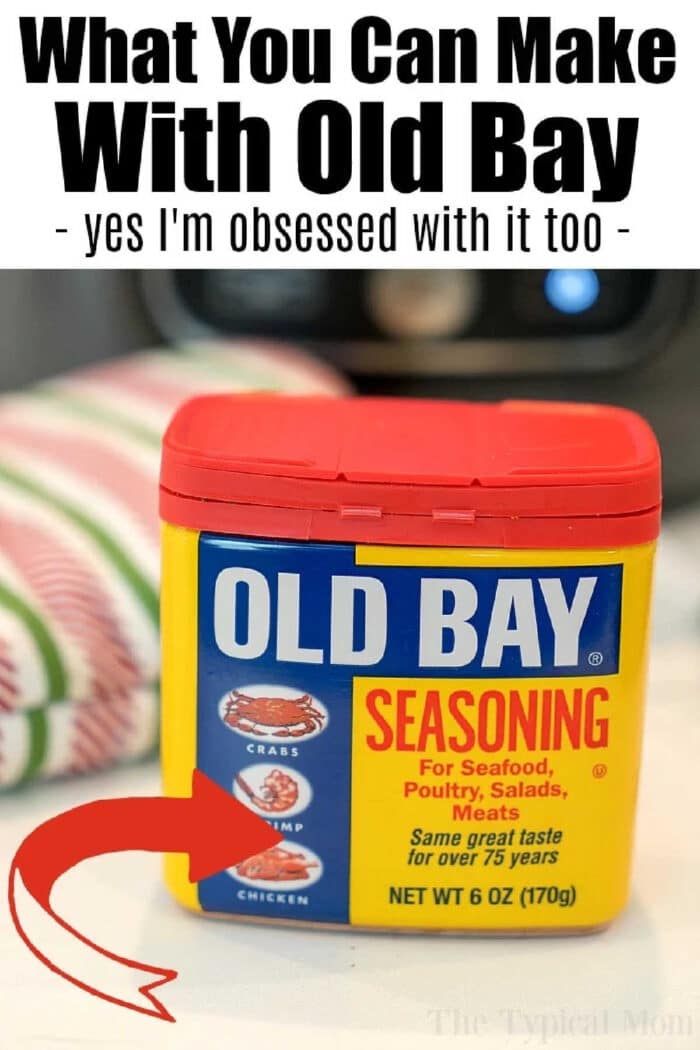 Are you kinda' obsessed with Old Bay recipes and want to add this stuff to ALL THE THINGS you make in the kitchen? Me too!! I don't know what it is about this stuff but it gets my mouth watering. (originally published 4/20, affiliate links present)
Old Bay Seasoning Uses
Let's start with the star of the show shall we? Yes you're gonna' need a container of Old Bay seasoning to make all of these. We will share a homemade Old Bay seasoning recipe below too 😉
I love the "old fashioned" metal can version you see here, reminds me of the good ol' days in the kitchen with relatives. Of course you can add this popular spice blend to anything, but we will share a few of our favorites here.
Let's start with this air fryer cabbage recipe. If you aren't a huge fan of this vegetable you might be with this on it! You can find more here on our Instant Pot cabbage recipes roundup too.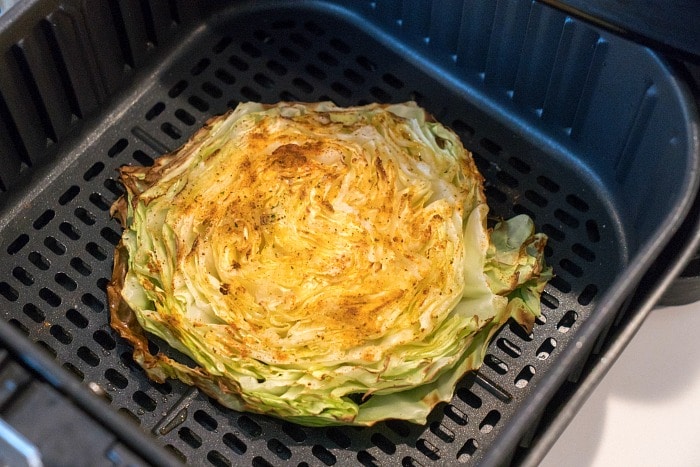 Recipes with Old Bay
Then we made a batch of air fryer tilapia and in that light breading was this seasoning. My husband couldn't figure out what it was but he did know it tasted amazing.
For a one pot meal in our pressure cooker we used it on corn, shrimp, potatoes and more inside this Instant Pot shrimp boil the other night.

A crab boil would work the same way, I just didn't have fresh crab or Chesapeake Bay blue crabs on hand to add in.
If you do, include small bunches of legs to have steamed crabs with the flavor permeating your crab meat too.
Use our Crockpot shrimp boil recipe if you only have that machine.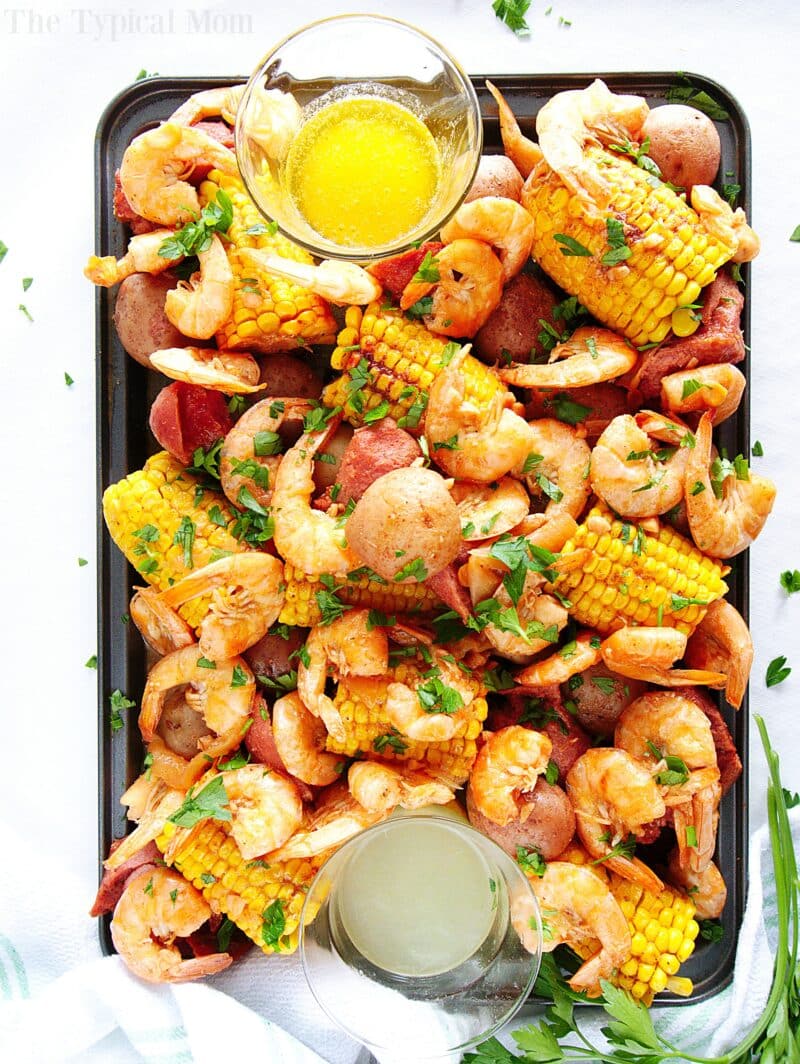 Recipes using Old Bay Seasoning
Ingredient needed if you want to make Old Bay recipes but you don't have a can of it. Homemade recipe amounts below:
Pepper
Paprika
Dry mustard
Nutmeg
Ground red pepper
What is a substitute for celery salt? If you have a really hard time finding this you could use Dill salt. This seed has a similar enough flavor profile to celery seed to make it a decent substitute.
You can combine pre-ground dill seed powder with salt in the same ratio as in the celery salt blends above and use that as your celery salt substitute.
Mixed in with some olive oil and garlic it's great on top of this low carb healthy air fryer cauliflower dish.
Then we added it into the breadcrumbs mix for our air fryer zucchini chips and veggie fries. Wow did that add a ton of flavor to this otherwise bland vegetable.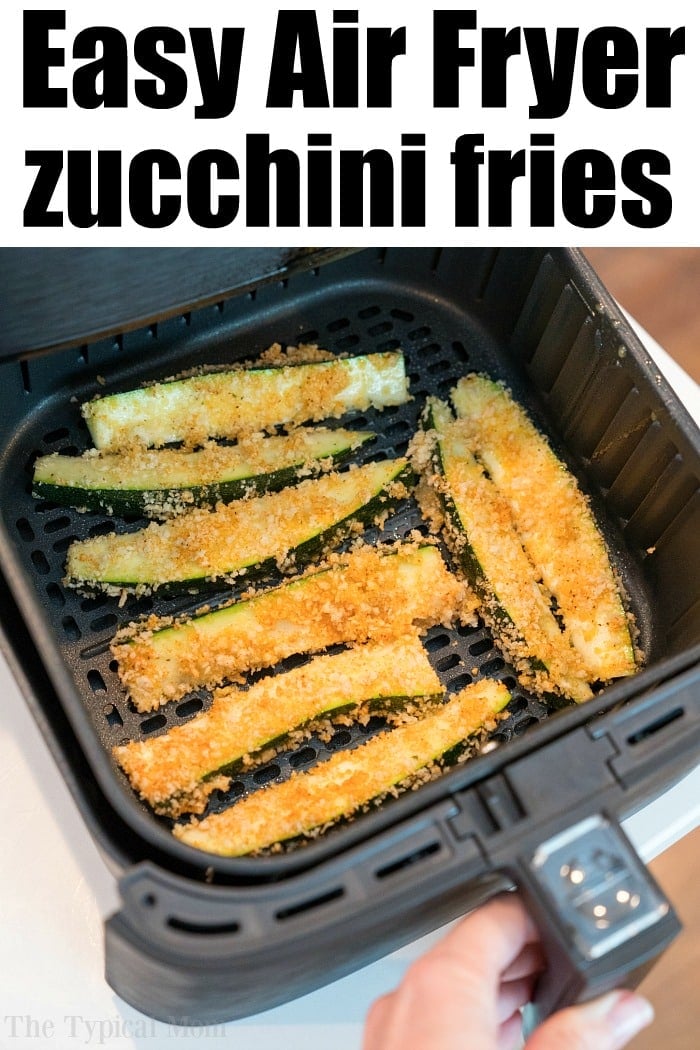 What does Old Bay taste like?
It depends on who you ask. It is a blend of herbs and spices created by McCormick & Company, originally created in Baltimore, Maryland. The mix includes celery salt, black pepper, crushed red pepper flakes, and paprika.
It is salty with a bit of a subtle kick but not too much that it is going to burn your mouth like red pepper flakes would. Personally it's the perfect blend of ALL THE THINGS I love.
Homemade Old Bay seasoning recipe
I will include a close second in the recipe card below, but it's just easier to buy a can if you ask me.
Moving on to a heartier dish you'll love at Thanksgiving time is our smoked turkey recipe using Old Bay! Adding it into our turkey dry rub and coating it well made the skin so amazing that everyone at the table asked for the recipe.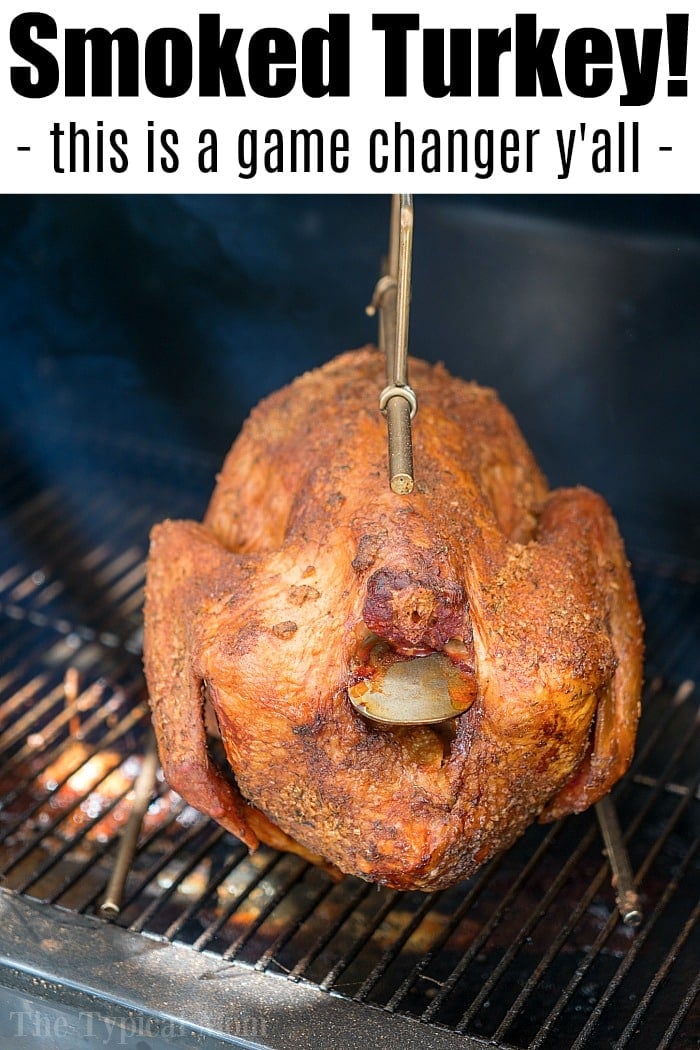 Old Bay seasoning recipes
Same thing goes for these dry rub chicken wings.
Sprinkle it on top of homemade potato chips or crab dip!
Some like to sprinkle a bit in their bloody mary drink
If you're making crab cakes this is the perfect seasoning to add into the mix!!!
I love it so much I could almost add it to my ice cream…..okay that's going a bit far, but I'm about there. 😉
When did McCormack buy Old Bay?
The brand is now owned by this well known spice giant but they only bought the seasoning in 1990. Saveur claims it's the brainchild of a German immigrant who settled in Baltimore, and created it with the spice grinder he brought with him.
I am actually surprised I didn't add it to my air fryer whole chicken recipe but I probably just forgot. I would add at least 1/2 tsp – 1 into the mix next time.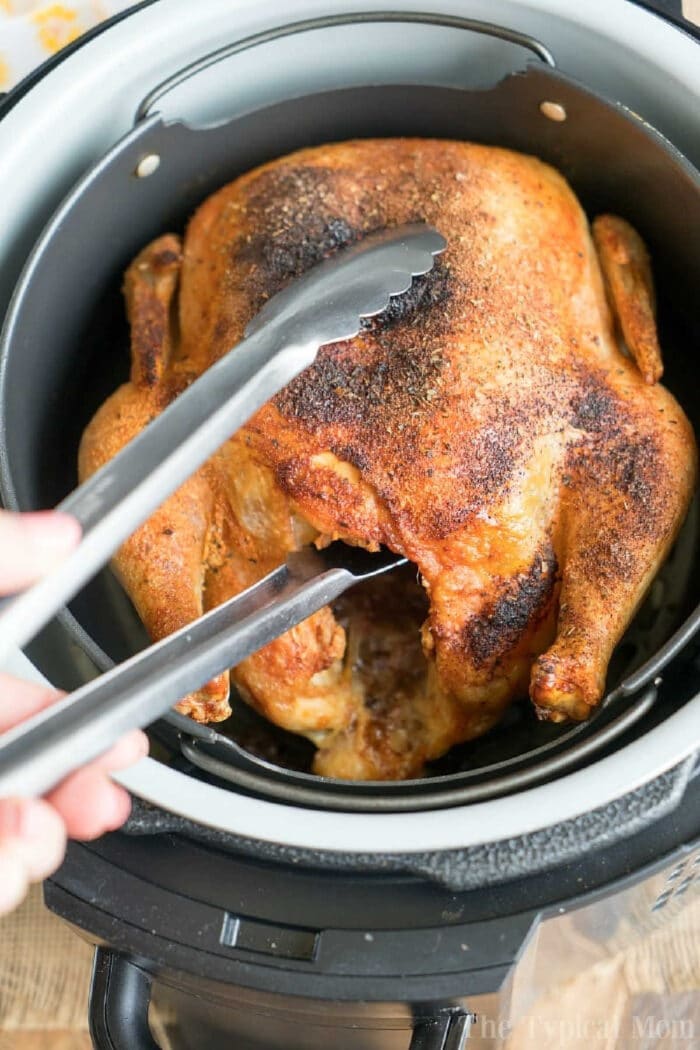 Is cajun seasoning the same as Old Bay?
If you ask me, NO WAY. These two seasoning are regionally iconic spice blends. Old Bay comes from Maryland, Cajun seasoning is associated with parts of Louisiana.
The two differ strongly in what they're typically added to though both are flavorful and have several ingredients in common. Both are great on air fryer frozen shrimp and other seafood dishes, just a bit different.
Does Old Bay go bad?
Most spices and seasonings have a date on the side, so look for that when purchasing it. McCormick points out that spices do not actually spoil! Rather, over time they will lose their potency and not flavor your food as intended. As a general rule, whole spices will stay fresh for about 4 years, ground spices for about 3 to 4 years and dried leafy herbs like bay leaves, for 1 to 3 years.
What is the best way to use Old Bay seasoning?
We have a ton of Old Bay recipes here you can enjoy. Uses for this seafood seasoning go way beyond shrimp. Adding it into soups, using in a dry rub for steak or on chicken is great too.
Keep this in mind when purging your cupboards or pulling one out that shows it is "expired". You're still good to go in those instances really. 😉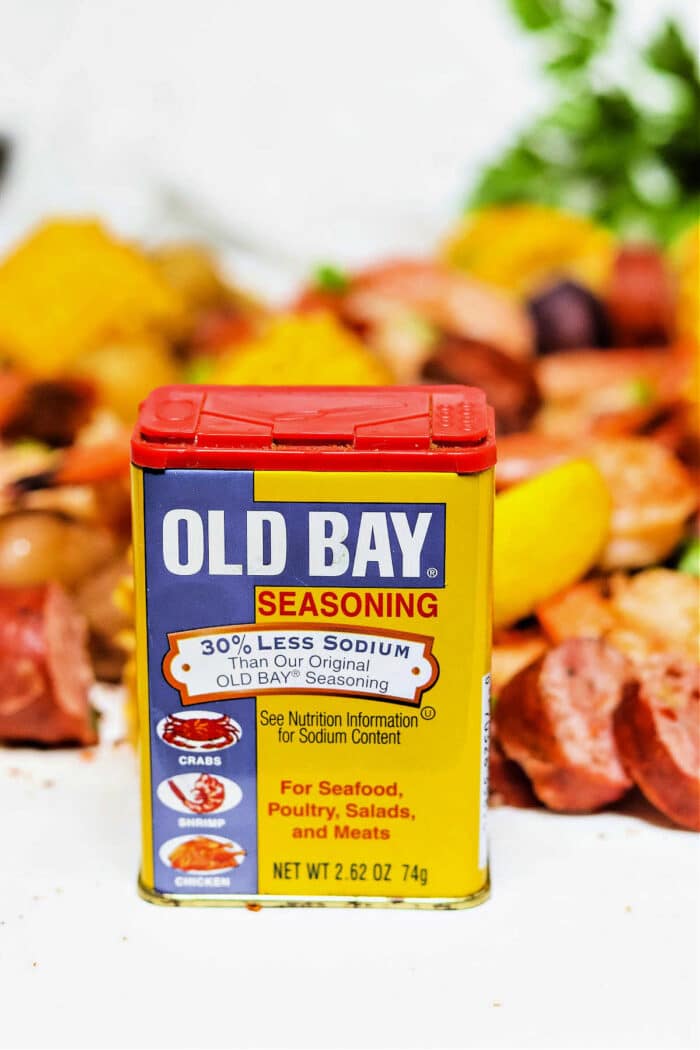 Want to see a few of my favorite things that I am totally obsessed with?? Take a peek and see how many you might already have…twinsies!
Looking for more easy family recipes and tips? LIKE The Typical Mom Facebook page?
Then sign up for my free newsletter, and follow me on Pinterest! 😉
***** If you LOVED this recipe give it 5 Stars below and let everyone know what you thought about it. 😉
Old Bay Recipes
Old Bay recipes using your favorite seasoning are the best! Add it to your fish, beef, turkey, chicken or vegetables for an over the top flavor. Here's a homemade Old Bay seasoning recipe too
Instructions
Mix all ingredients together well in a bowl, use in favorite recipes.
Nutrition Facts
Old Bay Recipes
Amount Per Serving (1 oz)
Calories 1
Calories from Fat 9
% Daily Value*
Fat 1g2%
Sodium 873mg38%
Carbohydrates 1g0%
Protein 1g2%
Vitamin A 44IU1%
* Percent Daily Values are based on a 2000 calorie diet.