Lots of low carb air fryer recipes to choose from here! If you are using a Keto food list with ideas of things that are friendly for that diet, or just want a healthier dinner or snack option we have a lot of choices.
We have a bunch of low carb air fryer recipes here on The Typical Mom blog! If you're following a Keto diet or want to loose a few inches, you might want to try a few of these! Let us know which one of our easy air fryer recipes you love best. (originally published 2/20, affiliate links present)
Lazy Keto Air Fryer Recipes
We started by sharing a list of easy Instant Pot Keto recipes and it was a hit. I couldn't stop there of course because I use this hot air machine on a daily basis, seriously. SO we went on to cook all sorts of things we can now share with all of you here. 😉
Of course you can pressure cook and then air crisp all of these easy chicken recipes but there's lots more.
FIRST – You should sign up for my free newsletter so you get new posts emailed to you twice a week and never miss out on anything! If you love air fryer recipes too, here are some resources to start with: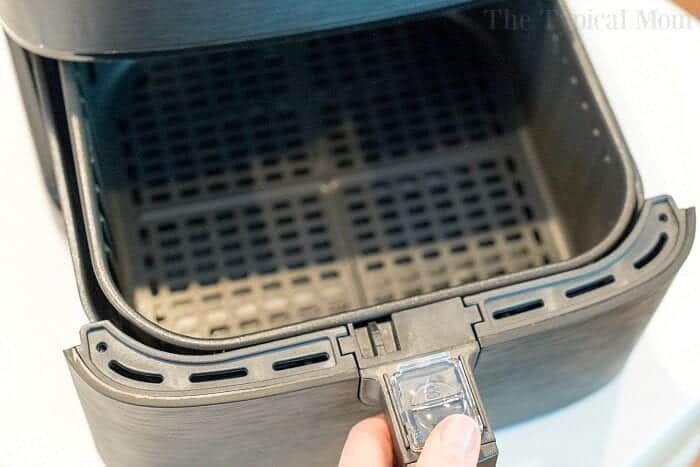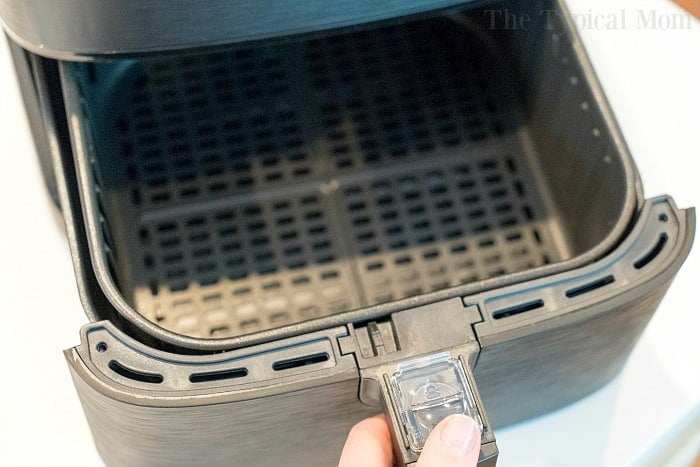 Low Carb High Protein Air Fryer Recipes
Now, if you want to air fry everything but you want to keep it to items on a keto checklist, it's possible! All of these have 10 or less grams of carbs per serving, a few have just ONE and are delish!
Shall we start with our lowest carb keto air fryer recipe to date??!! These air fryer kale chips are the bomb!! If you're wincing I guarantee I can convince you to love this questionable veggie when you make it this way.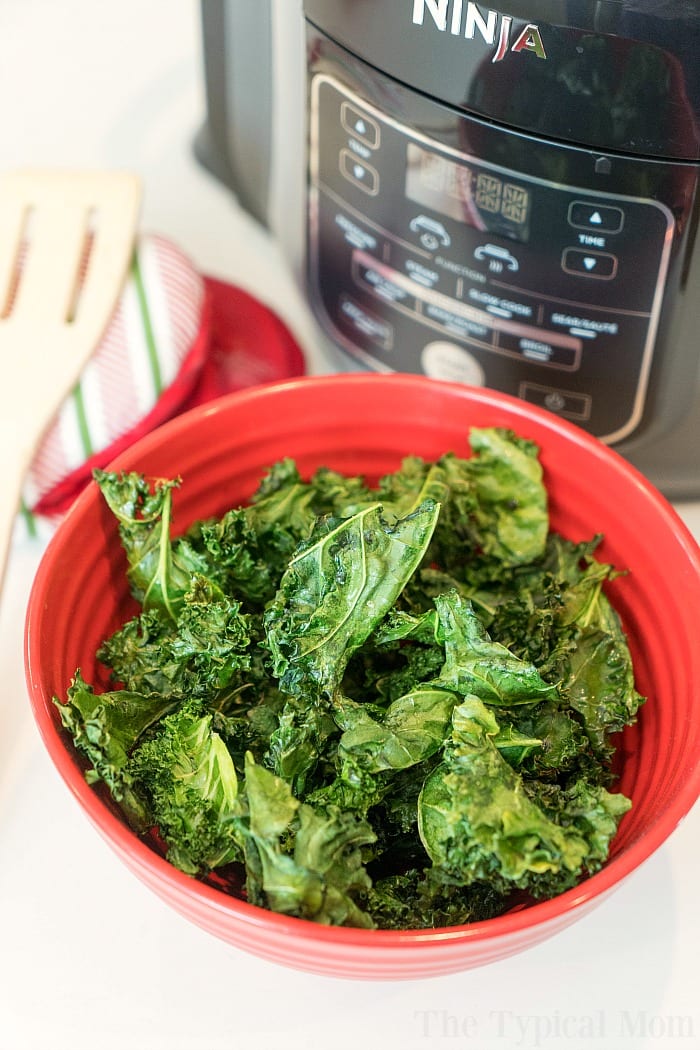 You might have a few questions before you go any further. Let me see if these help:
Are air fryers good for low carb diets?
Absolutely. It's a great way to cook air fryer frozen steak, chicken or seafood in minutes. Better yet you can cook air fryer chicken with no breading so they're crispy but without the added carbs and are keto friendly.
What should you not put in air fryer?
Wet tempura batter or likewise will not work. Cheese isn't the best, and avoid a thick coating of seasoning.
If you want to start creating your own gluten free buffalo chicken or chicken wings recipes you can print out our air fryer cook times sheet. This will tell you the temperature and cook times for each type of food. it's super helpful.
Low carb air fryer recipes
Olive oil spray is a must! If you're new to this style of eating you might wonder is olive oil allowed in Keto diet?

7 Keto diet grocery list musts are this and coconut oil since they contain zero carbs.
Other sources like nut butter or avocado, may be primarily fat but also have carbs that need to be counted in your total for the day.
Almond flour or coconut flour can be substituted for all purpose
Grinding up pork rinds are perfect for "breading" too
Air fryer beef jerky has a homemade marinade and still comes in under 10 carbs per serving. It's kinda' addicting though so pace yourself. 😉
Keto Air Fryer Chicken Recipes
There are many air fryer chicken breast recipes you can make too. From how to make frozen chicken breast in air fryer to plain, breaded and more. There are a lot to choose from and surely a few you will love.
Using Panko breadcrumbs lowers the carb content in our air fryer green beans recipe. We snack on these pretty often in the afternoons.
Let's continue with one of our favorite low carb air fryer vegetable recipes, these zucchini chips are amazing! With just 6 carbs per 2 ounce serving you'll feel like they popped right out of a deep fryer with how crispy these get!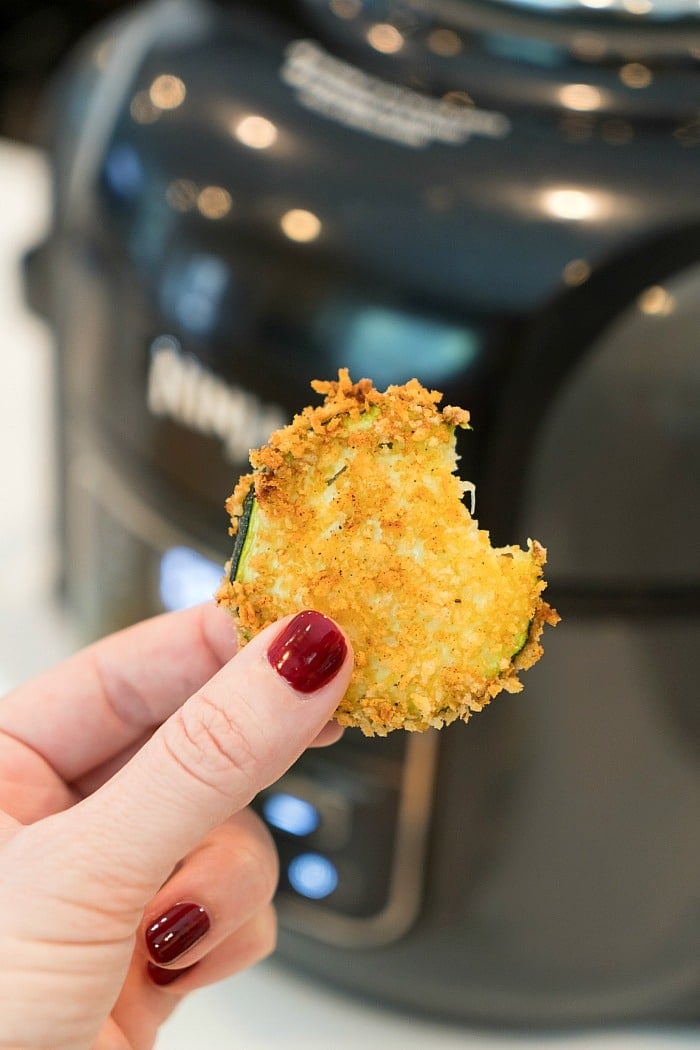 Then let's talk about cauliflower mac and cheese! This is a great comfort food that will make you forget you aren't eating noodles at all. With all the great cheesiness and crisp on the top, you're sure to love it.
Air fryer ham is also yummy and perfect for the holidays if you're only having a few people over.
With just 6 carbs per serving you won't feel guilty having a serving or two.
Or marinate your meat and bring a bunch of wonderful flavors to it like we did with this air fryer turkey breast recipe here.
For a plain buttery version try these brussel sprouts in air fryer directions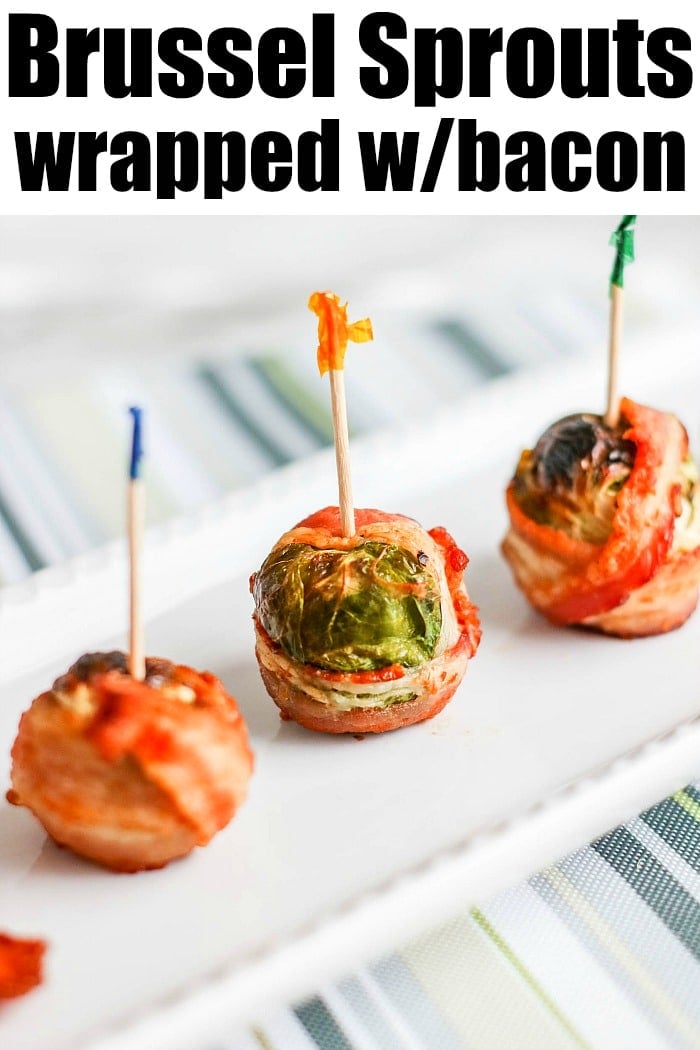 Let's move on to some air fryer dinner recipes now with some protein! To begin with you might love these air fryer chicken kabobs!
Then we will move along to an air fryer pork loin that has simple seasonings.
Egg bites can be a really low carb air fryer breakfast depending on what you add to them.
We added bacon, bell peppers and onions for the most part and they came in at only 3 carbs per serving!
You can skip the breading entirely, just add a bit of butter on top and make this air fryer tilapia for dinner.
You know what is amazing with only ONE carb with tons of flavor!! Our air fryer steak wrapped with bacon is amazing.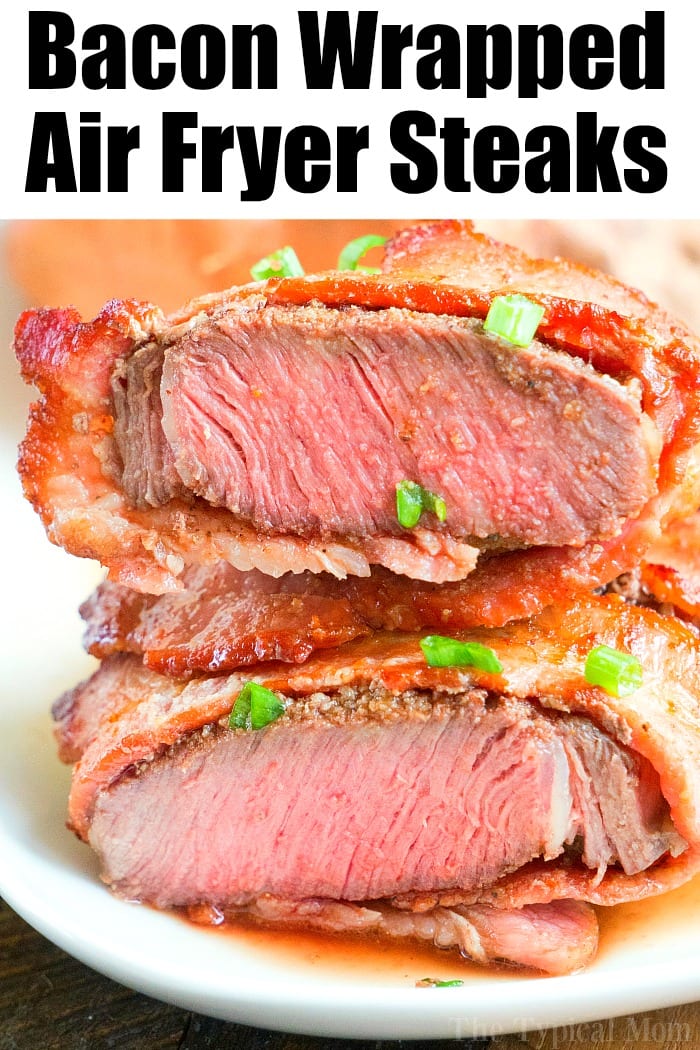 Want a few more low carb lunches? We have a stuffed chicken breast recipe that has cream cheese, bacon and a bit of jalapeno kick to it.
Use it as an appetizer or a main dish with your family and enjoy every bite.
For an easy 1 ingredient meal you can crisp some Ninja Foodi sausages with or without potatoes
During the holidays, air fryer turkey breasts and air fryer turkey legs. Perfect when there are only a few of you.
The nice thing about this is if the rest of your family wants sausage and potatoes you can cook them together but not serve yourself any on your plate.
Of course a air fryer whole chicken is just pure protein with seasonings of your choice that gets crisp and delicious like rotisserie but better!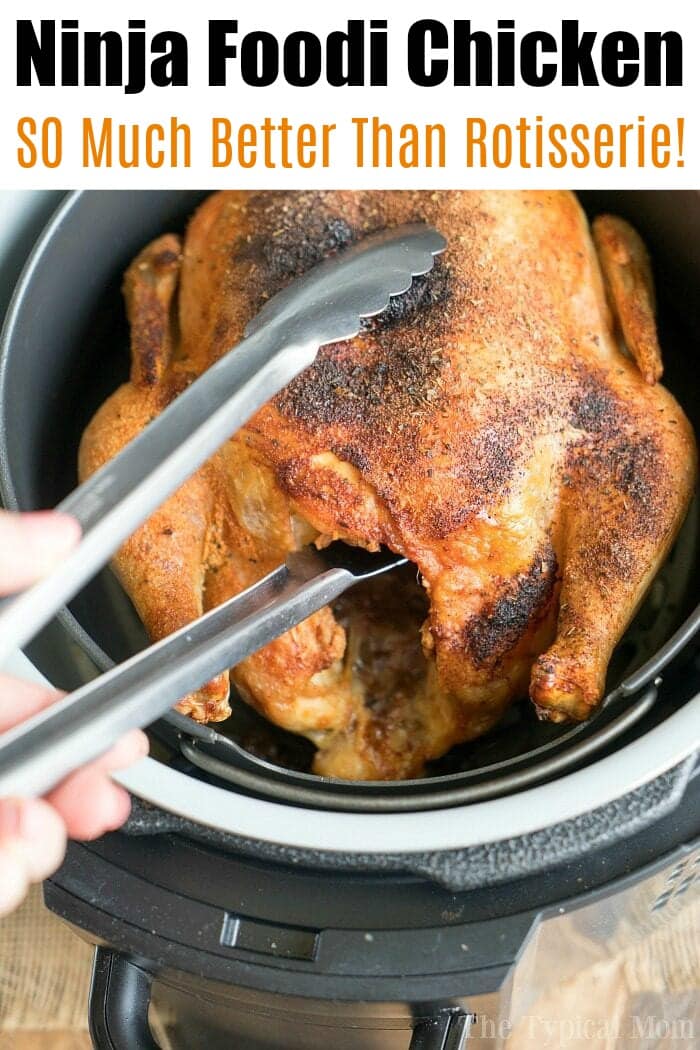 You can make keto air fryer fried chicken too.
Air fryer frozen fish with butter and light seasonings is good too.
If you use a low carb barbecue sauce you can make air fryer ribs for dinner too.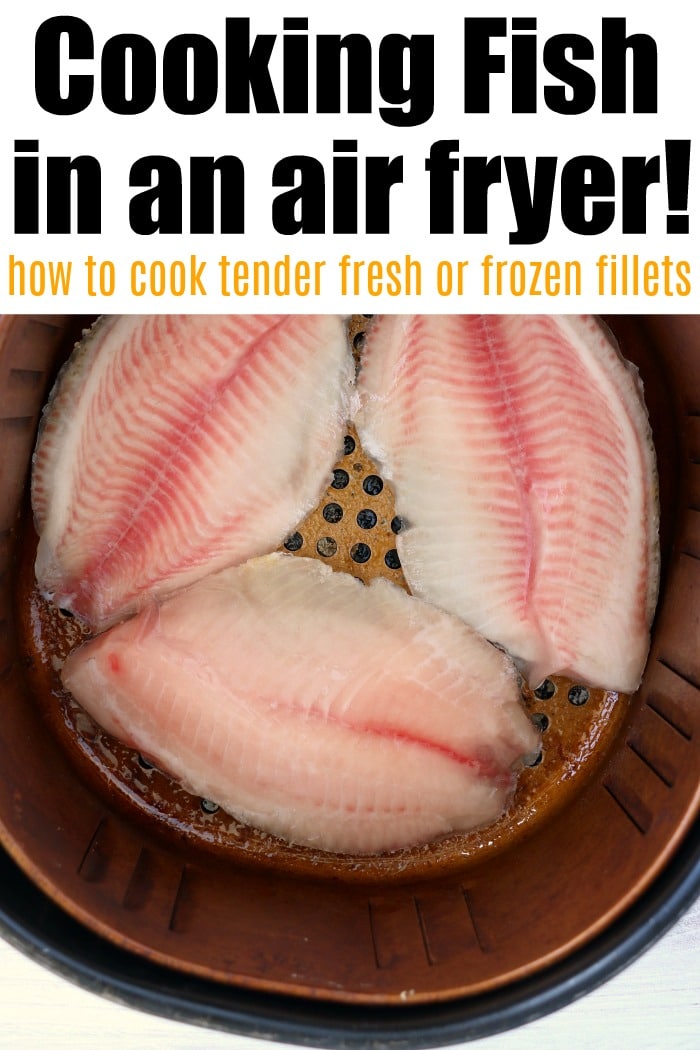 Want to see a few of my favorite things that I am totally obsessed with?? Take a peek and see how many you might already have…twinsies!
Looking for more easy family recipes and tips? LIKE The Typical Mom Facebook page?
Then sign up for my free newsletter, and follow me on Pinterest! 😉
***** If you LOVED this recipe give it 5 Stars below and let everyone know what you thought about it. 😉
Low Carb Air Fryer Recipes
Low Carb Air Fryer recipes keto friendly with high protein are here. How to cook low carb meals.
Instructions
Preheat air fryer to 360 degrees for 5 minutes.

Spray air fryer basket with non stick spray. Put breasts inside without overlapping.

Sprinkle salt and pepper on top. Air fry for 12-14 minutes, flipping around minute 6 or until internal temperature reaches 165 F in thickest part.

Brush on bbq sauce on top and then cook for additional 2 minutes to bake that on.
Nutrition Facts
Low Carb Air Fryer Recipes
Amount Per Serving (2 oz)
Calories 190
Calories from Fat 27
% Daily Value*
Fat 3g5%
Cholesterol 72mg24%
Sodium 499mg22%
Potassium 501mg14%
Carbohydrates 15g5%
Protein 24g48%
Vitamin A 114IU2%
Vitamin C 2mg2%
Calcium 17mg2%
Iron 1mg6%
* Percent Daily Values are based on a 2000 calorie diet.