Why the Ninja Foodi Pressure Cooker and Air Fryer is our favorite new kitchen appliance! If you love pressure cooking and air frying this is a game changer!
Have you seen the new Ninja Foodi Pressure Cooker and Air Fryer? It. Is. Amazing. It's literally changed how and what we eat for dinner. We hope to explain this new machine with you in case you're looking for a review before you purchase it.
Let's start with where you can find the new Ninja Foodi Pressure Cooker and Air Fryer
This is where to buy the Ninja Cooking system.

It also comes with a 2nd lid not seen here, as well as a trivet and air fryer basket. Yes, there are 2 different lids so it can do it all.

You can also grab a free recipe book here.
Pick up MY cookbook too!
I will start from the beginning so you understand how knowledgeable I am about small kitchen appliances, and pressure cookers in general.
I bought the Instant Pot months after it came on the market, when there were NO recipes out there. People were still afraid to use it. SO, I started figuring it out and used it every day for months. Now I have 101+ Instant Pot recipes to show for it.
Even though it says Instant Pot you can use all of these in the Ninja Foodi using the pressure cooker function.
Now of course I have started a list of easy Ninja Foodi recipes since it is an air fryer too.
Since I've been creating pressure cooker recipes for quite some time now I was more interested in the air fryer function. This is a game changer for us!!
Let me tell you why I love the Ninja Foodi Pressure Cooker and Air Fryer!
It is a 2 in 1 kitchen appliance.

Ok it has more than 2 functions since it is a rice cooker, slow cooker, etc.. as well but I'm speaking about the main 2.

Food comes out crispy in no time with NO oil required.
The Ninja Foodi pressure cooker pot has a non stick coating.
Using a few of my favorite Ninja Foodi accessories you can make everything from breakfast to dessert in it!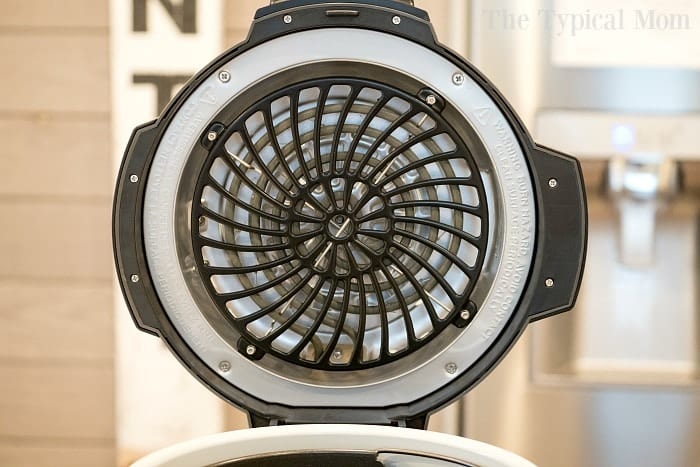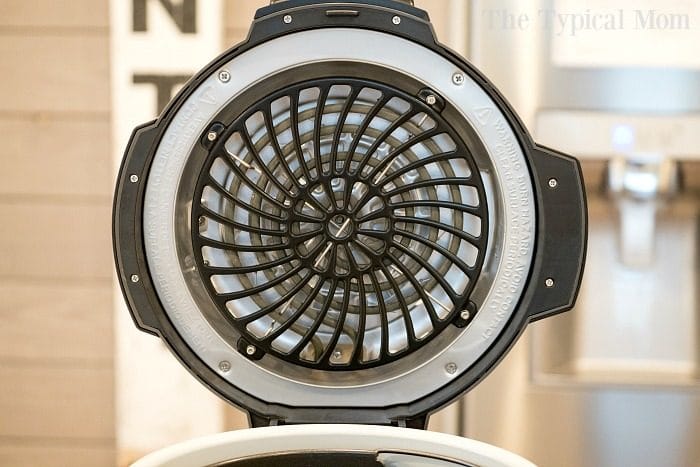 Let's talk about the Ninja Foodi air fryer function.
This is the lid you use to crisp your food in no time. It is attached to the machine itself and can be lifted up easily to check on your food. Cooking pauses once the lid is lifted.
I love being able to check on my food when I'm figuring out how long something takes to crisp.
You can print this Ninja Foodi cook times sheet to help you create new recipes too.
We have made a variety of air fryer recipes so far. We will continue to add them weekly so bookmark it, here are a few faves!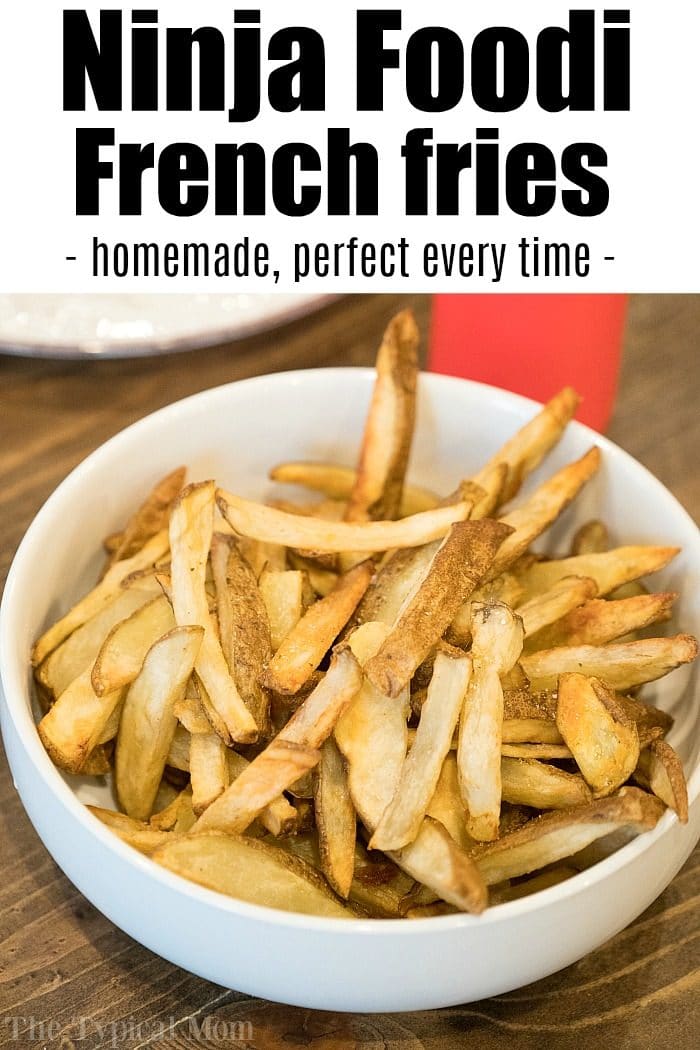 The second main function of the Ninja Foodi Pressure Cooker and Air Fryer cooks complete meals quickly!
If you're still trying to decide and want an Instant Pot vs Ninja Foodi comparison we have done that too.
The things I like about using this one is that:
The pot is wider and a bit shallower.

This seems to cook food a bit faster than it's competitor. I feel it also helps avoid the dreaded burn notice others have experienced with the IP.

Ninja Foodi pot has a non stick coating.

Helps A LOT in the cleaning process. I also feel this helps avoid the burn notice with an added barrier between the food and heating element.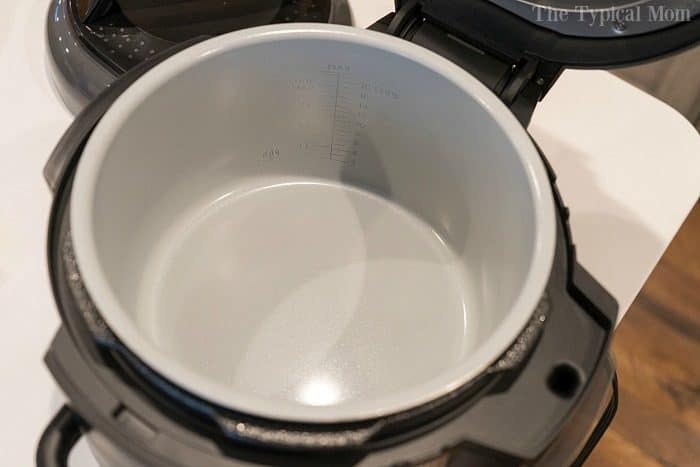 The biggest selling point of the Ninja Foodi Pressure Cooker and Air Fryer in my opinion.
Pressure cooking your meal AND then air frying the top to get crispy. This is most useful when cooking a whole chicken in the Ninja Foodi.
There's NO need to remove your bird and put it under the broiler in the oven to crisp the skin.
You can even bake in it! Check out our Ninja Foodi cake.
I hope this helps you in your decision as to whether or not to buy the Ninja Cooking system.
It is my favorite new kitchen appliance!