Best Ninja Foodi accessories to have for your new air fryer pressure cooker machine so you can make just about everything for breakfast, lunch and dinner!
Did you just get your new Ninja Foodi and you're loving it??!! Us too!! Now we're here to share a few Ninja Foodi accessories so you can make more than just air fryer and pressure cooker recipes using the pot and trivet it came with. (affiliate links present, originally published 2/19)
** Join my Easy Ninja Foodi Recipes Group if you love your Ninja! Let's share our recipes. **

Here's the top 10 Ninja Foodi accessories you should grab:
Once you have these basic accessories for the Ninja Foodi, the possibilities are endless!
The least expensive and favorite Ninja Foodi accessory I use all the time is this (seen below) trivet with handles

I like it the best because it is small without any pieces sticking up on the sides. This allows me to put a larger pan/pot on top and it will sit flat.
You can also fold the handles in so the trivet is completely flat. This allows you to put an even larger pan/pot on top without it impeding the size on the sides.

These pressure cooker stackable pans aren't a must either but I've used them to make pressure cooker fish with vegetables at the same time.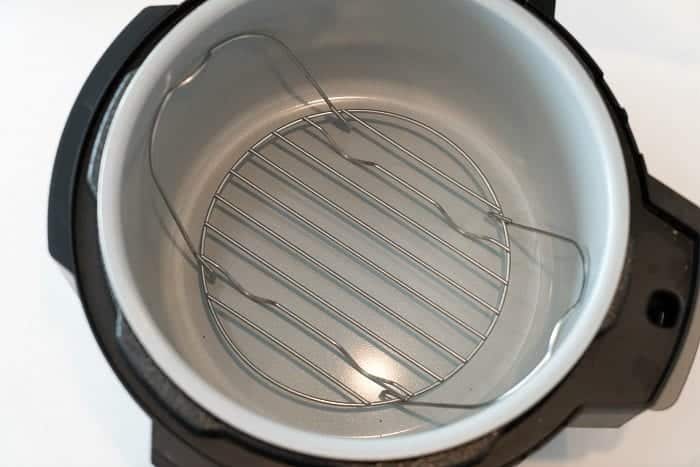 These first few Ninja Foodi accessories I'm talking about are primarily for making pressure cooker recipes or "baking" in your new machine. I will speak briefly in a bit regarding the best air fryer accessories as well.
Here is one of my favorite things to use in my pressure cooker!!
I will share a few easy Ninja Foodi recipes I've created using this little blue guy. It's not just for eggs as it states in it's description, believe me.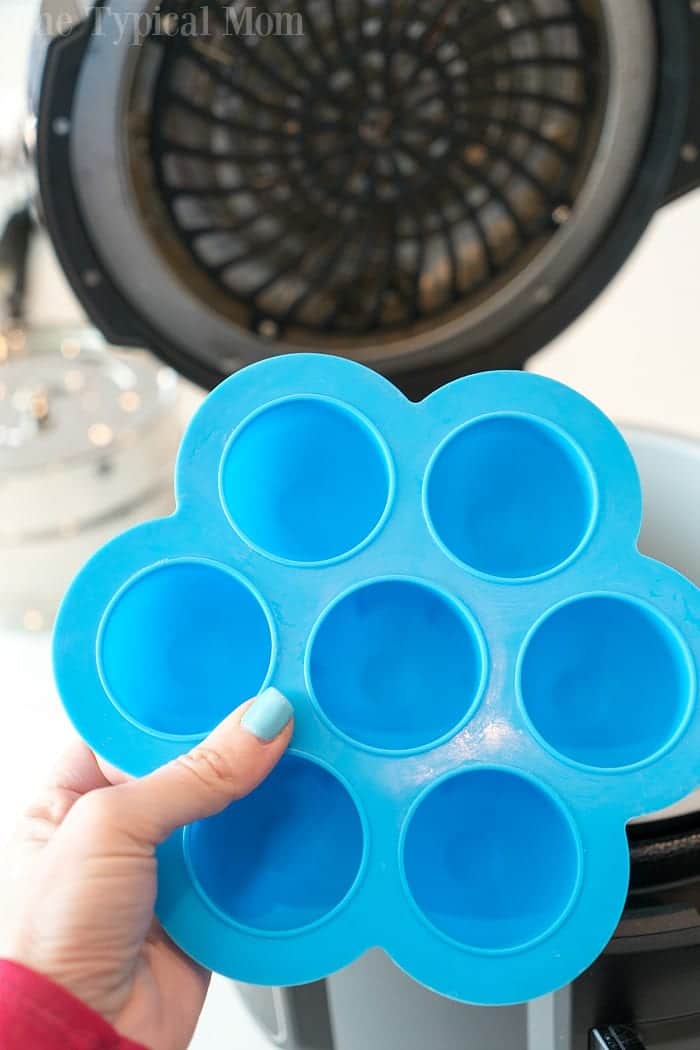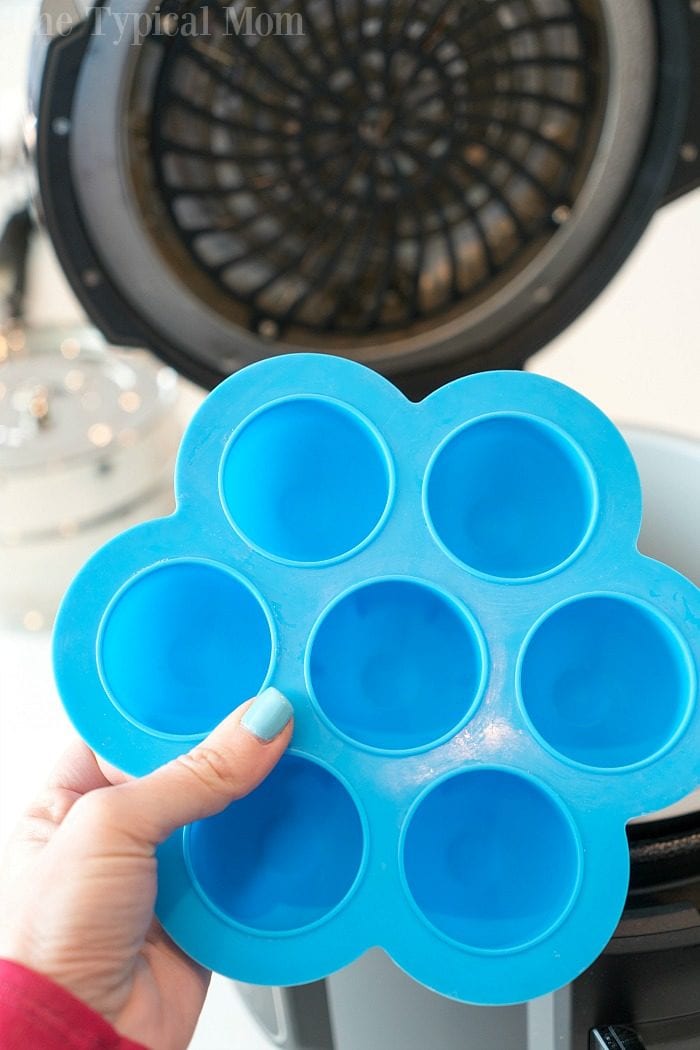 As for Ninja Foodi air fryer accessories these are the ones I recommend and have used.
I actually really like the air fryer basket it comes with so there's no need to buy an extra accessory as far as that is concerned.

I've used it for many things like
If you cannot afford to buy any other Foodi accessories at the beginning, do not worry. You can use what it comes with for almost everything, just not a few out of the box ideas you might find like pressure cooker egg bites.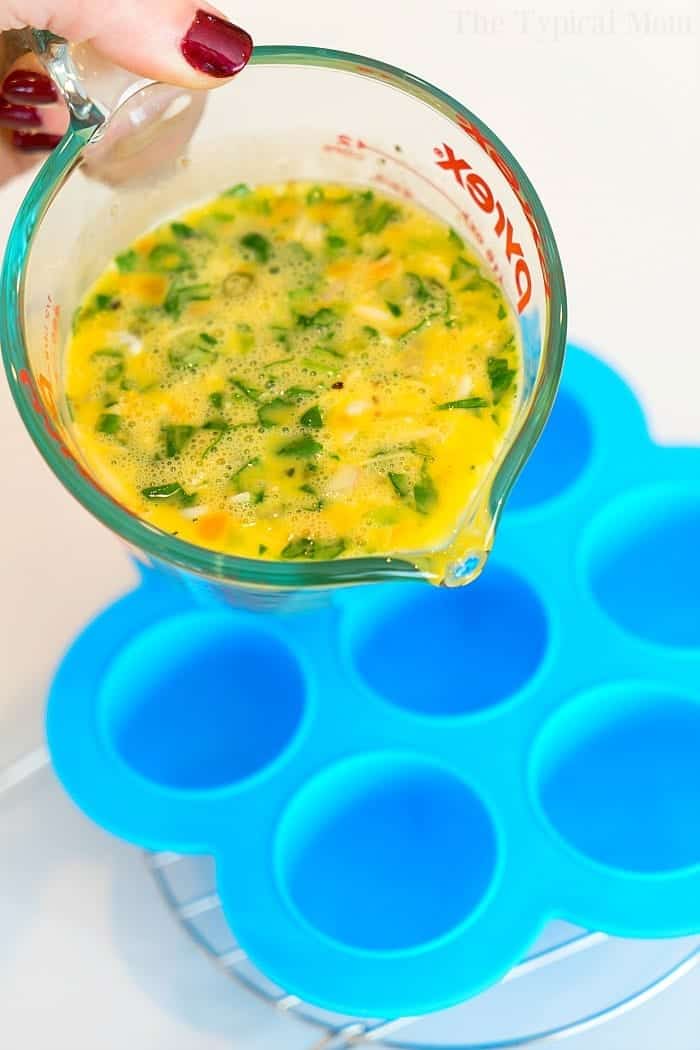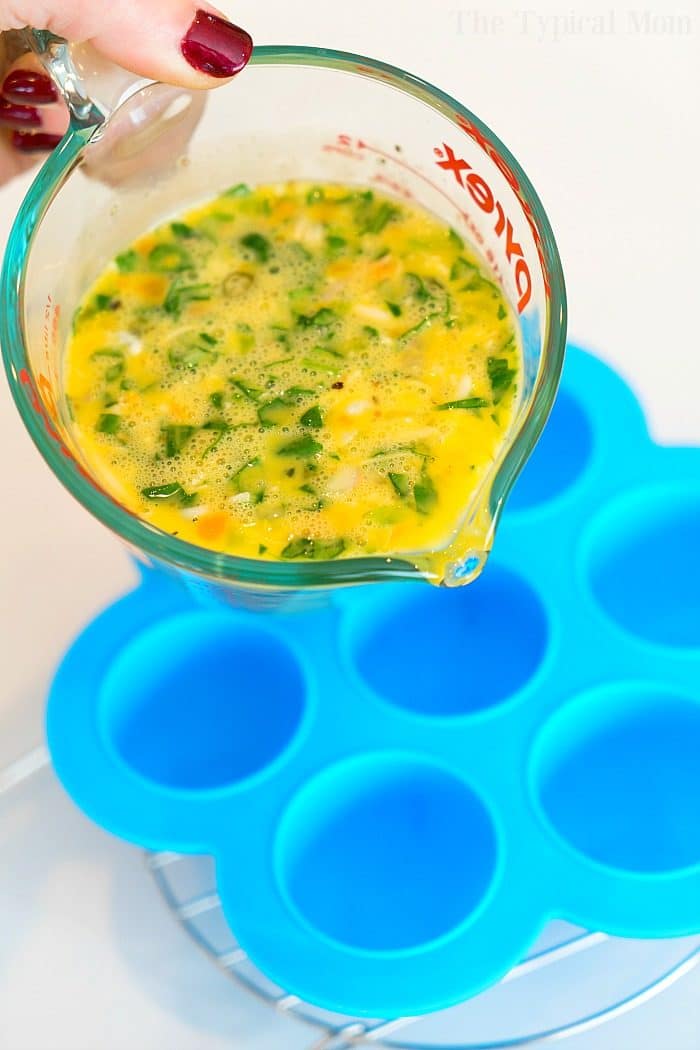 Now you could make these with ramekins if you have a few of those in your cupboard. You'd just need to adjust the time since there would be more egg in each one vs. an egg mold.
You can also use the air fryer basket included to make your oinker slices, either way it's the way to go!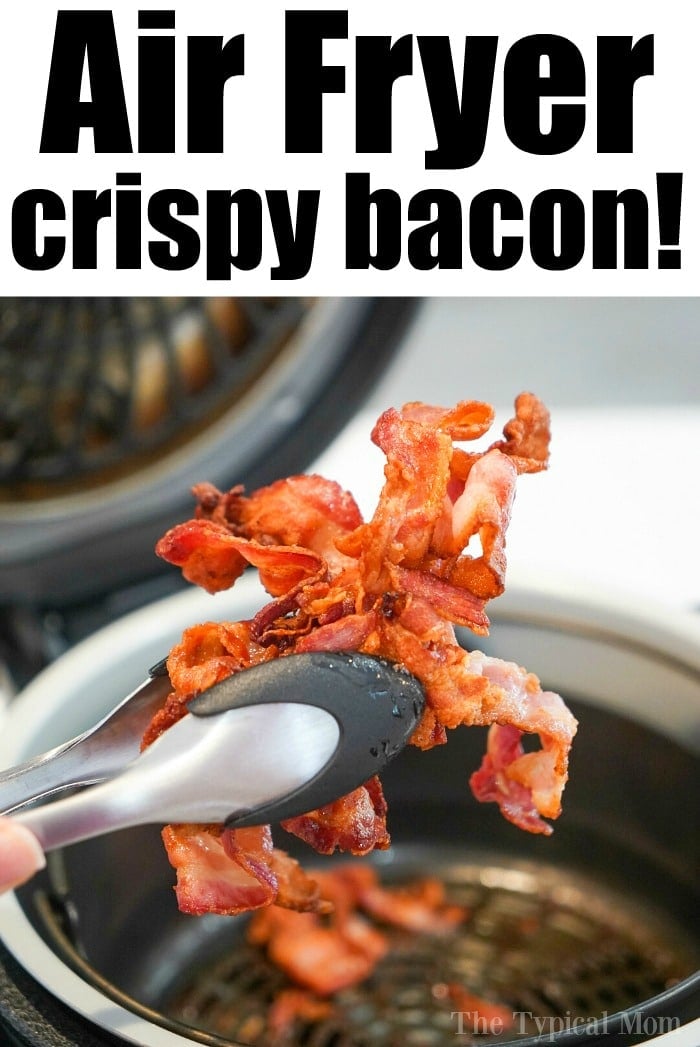 The reason I prefer this method as opposed to a pan on the stovetop is the grease drains away! The slots in the basket ensure that every slice is CRISPY as ever, the rack follows the same concept.
As for other accessories I have tried there have been a few that were okay but I didn't use them often enough to recommend you spending your money on them.
Yes you can buy an egg rack but if you just use this pressure cooker vegetable steamer then you're set for both veggies and laying eggs in it.
All of these work well in a 6 or 8 quart pot, we have the smaller version and it works just fine.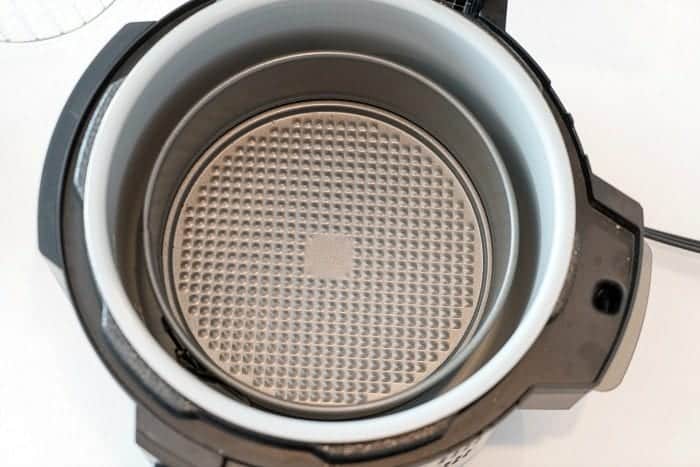 I will point out that the majority of all things cooked with the air crisp mode just need the air fryer basket included. When we made air fryer okra, that's what was used. It cleans up well and can be thrown in the dishwasher too.
When you make frozen food in Ninja Foodi pots, the basket works just fine too! My kids make snacks and their own lunches like air fryer fish sticks or air fryer corn dogs.
If you haven't tried cooking your favorite frozen foods in there you'll be amazed at how much better they taste.
We prefer this method WAY over and above cooking them in the oven now.
The crunch is out of this world, like you get them in the restaurants I tell you.
What are your favorite Ninja Foodi accessories?
Want more easy recipes and tips from The Typical Mom blog? Sign up for my free newsletter, and follow me on Pinterest!
***** If you LOVED this recipe give it 5 Stars below and let everyone know what you thought about it. 😉