This is how to send a letter to Santa and actually get a response from the North Pole plus I have Santa Claus real phone number so you can hear his voice!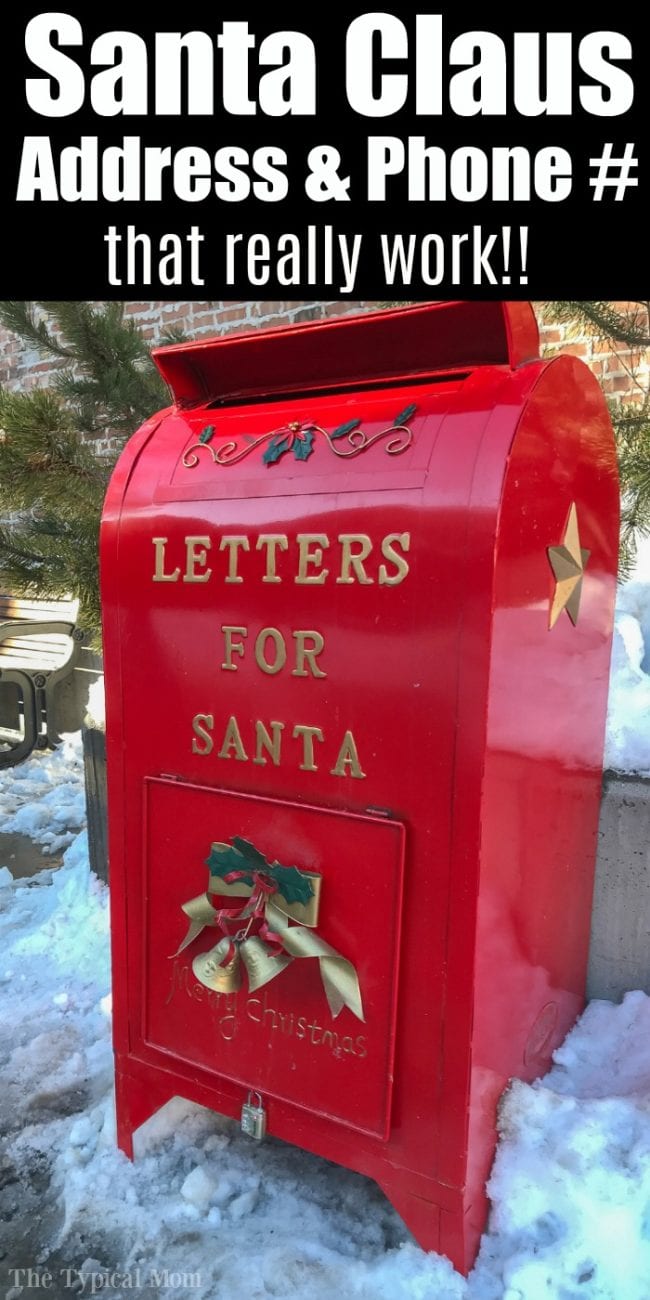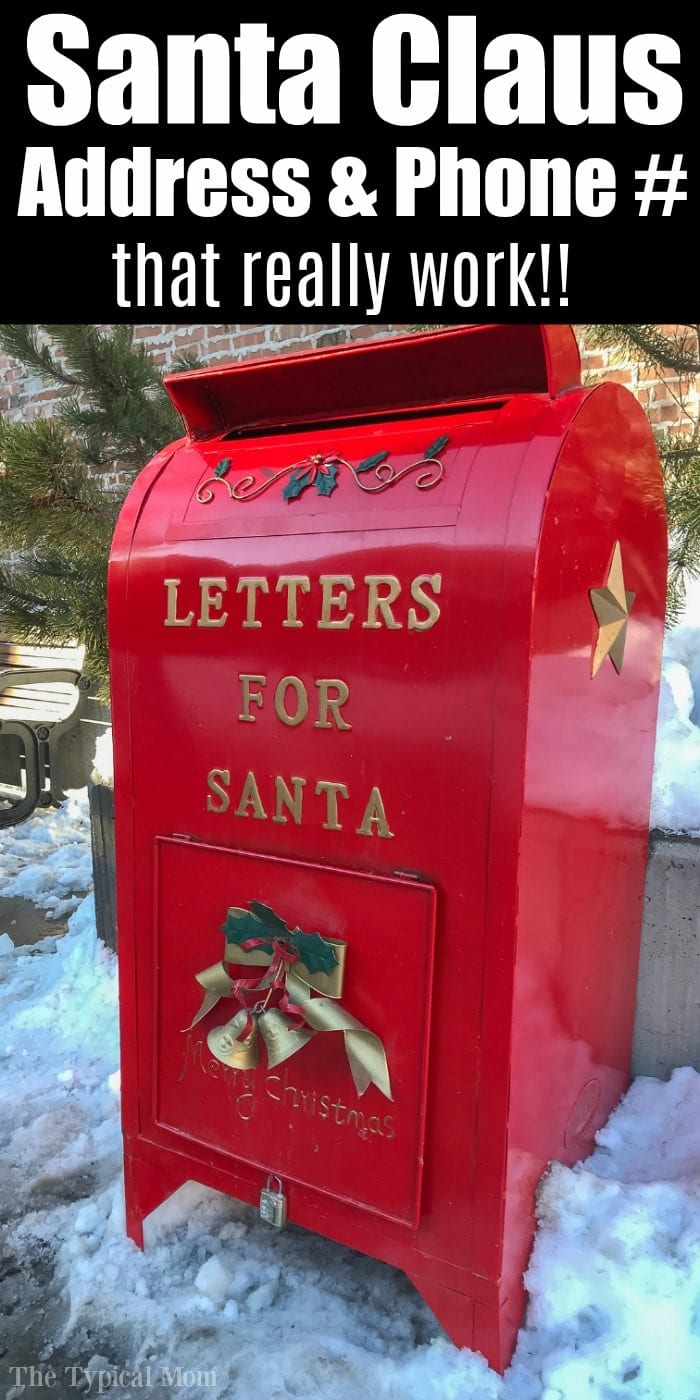 I have the Santa Claus real address and phone number!!! Kids can send a letter to Santa Claus and get a response back this year. The letter will be postmarked from the North Pole too, how fun is that?? (originally published 12/14, affiliate links present)
Write a Letter to Santa and Get Reply
Let us know if you've found other free Santa activities so I can add them to our list too.
We started writing letters to Santa when my girls were very young. Of course you can write a letter yourself in return but it is awfully hard to get a return address from the North Pole unless so follow these directions. It is a really cute activity to do during the holidays with your kids.
The following year I found a Santa Claus real phone number that worked and let my kids hear his message. There are a lot of resources where you can pay to hear Santa's voice but I am all about free so I thought I'd share these with you if you're anything like me…frugal.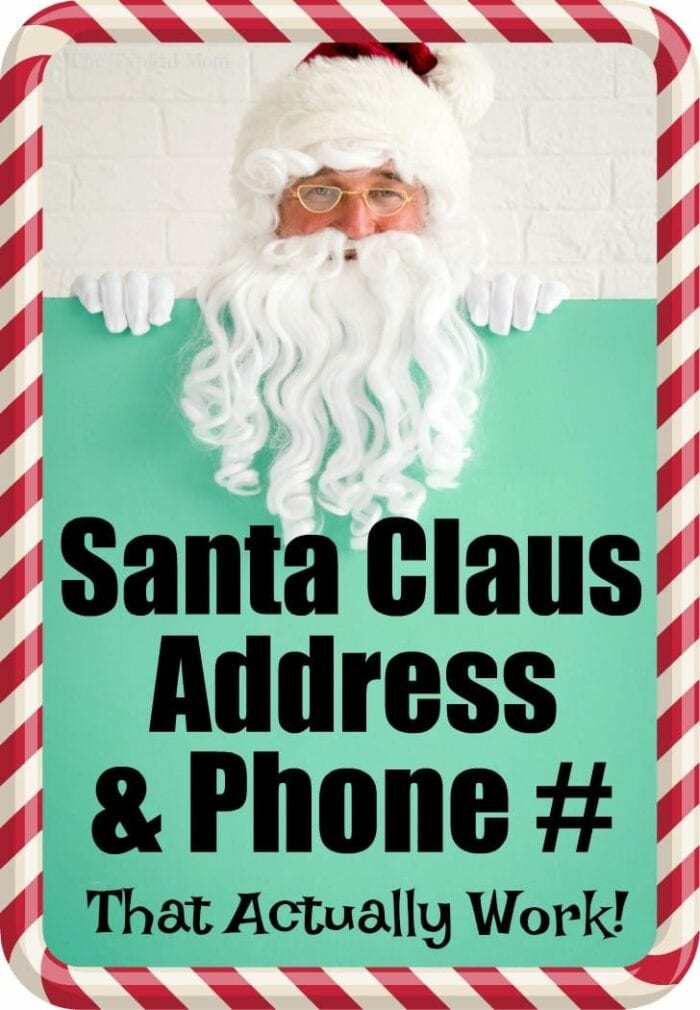 Santa Claus Address
This is quite simple to do and became an annual tradition for our kids when they were younger. Something that becomes a great memory for little ones and costs you less than a dollar to do. I mean there aren't many other things you can do around this time of year you can say that about!
First you need to write a letter to your child and sign it "from Santa" (or Father Christmas).
You can write one yourself or download a Santa letters online like one here, & just add your child's name it so it's more personal.
Have your child write to Santa, that doesn't need to be included, keep that in their child's memory box. Make sure to write the year on the back of each one each year because when they're adults they will get a kick out of reading each one from their past.
Make it a weekend Christmas activity y'all can do together. Bake cookies, talk about all the things they're thinking about (so you get ideas for yourself) and let them create! NO rules on this one, spelling doesn't matter and drawing and coloring is encouraged.
Free Letter From Santa Claus by Mail
3. Next you will need two envelopes. One that will fit inside of the other. Place the letter you created from Santa in the smaller envelope and seal it. Address it to your child including your full address, and write a return address from "Santa Claus, North Pole."
4. Use a first class stamp on that envelope (not a metered stamp). Leave it blank on the back so that it can be postmarked as you see above with the "official" from Santa address stamp. Believe me, postal employees get a kick out of seeing these. 😉
5. Put the smaller envelope inside the larger one and make sure to put enough postage on the larger one to reach the mailing address below:
NORTH POLE POSTMARK
POSTMASTER
4141 POSTMARK DR
ANCHORAGE AK 99530-9998
** It is recommended that you get this to the United States postal service before Dec. 5th to get a timely response**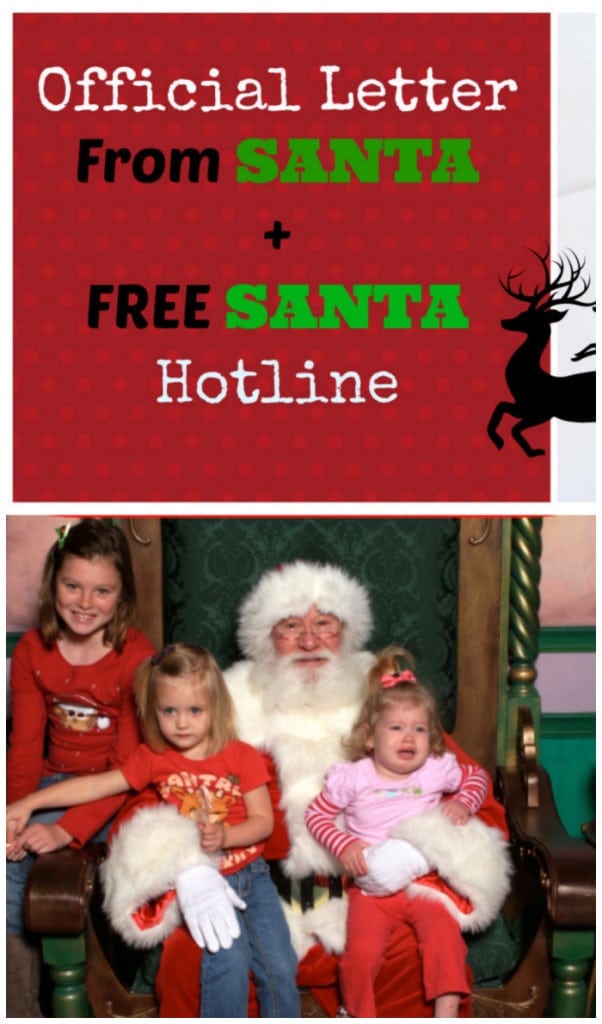 Everyone loves to receive letters in the mail, especially nowadays, so when they get it they may really get into writing more letters and sending them. I am unsure if there's a Santa program like this at the Canada post office, if I find one I'll add it. Another fun activity is to involve your family in the USPS operation santa program every year too.
Santa Claus phone number
Anyone is FREE to call and let their child hear "Santa's voice"!
They will hear how he is making progress on all those toys, and is gearing up for his big trip later in December. Enjoy my friends!!
There are several hotlines, there may be one in your city as well, but the one I am aware of this year is as follows 1-951-262-3062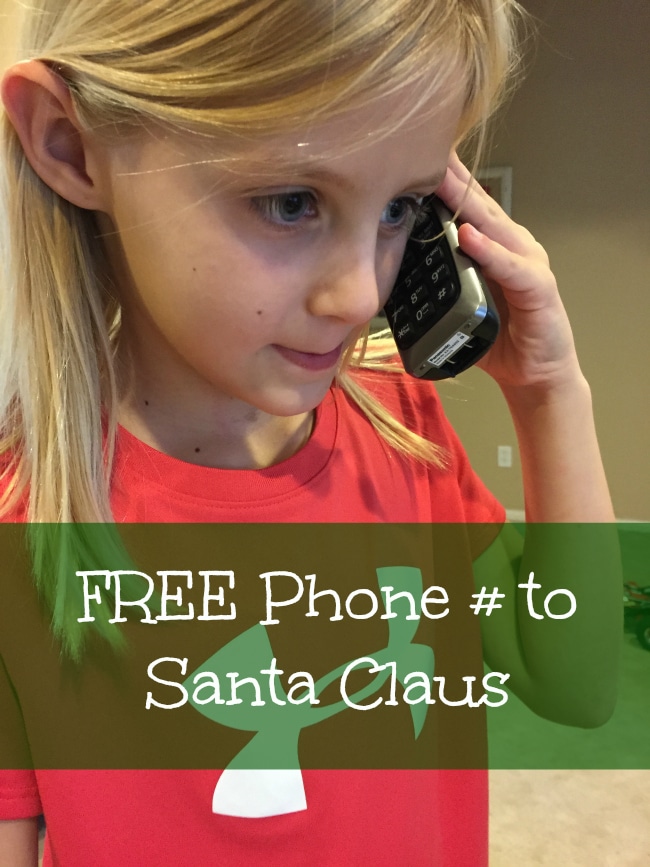 After you send a letter to Santa you might be looking for more ways to connect with Santa and have fun this Christmas?
Want to see a few of my favorite things that I am totally obsessed with?? Take a peek and see how many you might already have…twinsies!
Looking for more easy family recipes and tips? LIKE The Typical Mom Facebook page?
Then sign up for my free newsletter, and follow me on Pinterest! 😉
***** If you LOVED this recipe give it 5 Stars below and let everyone know what you thought about it. 😉