This is how to send a letter to Santa and actually get a response from the North Pole plus I have Santa Claus real phone number so you can hear his voice!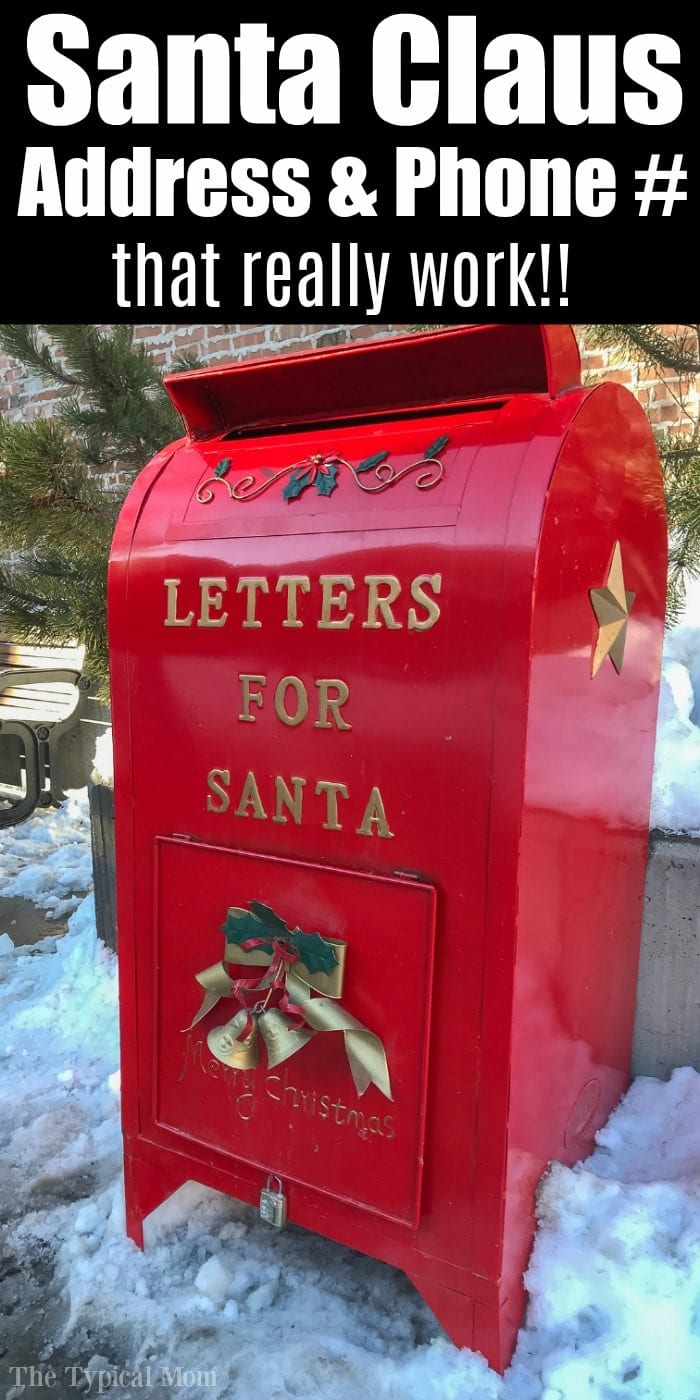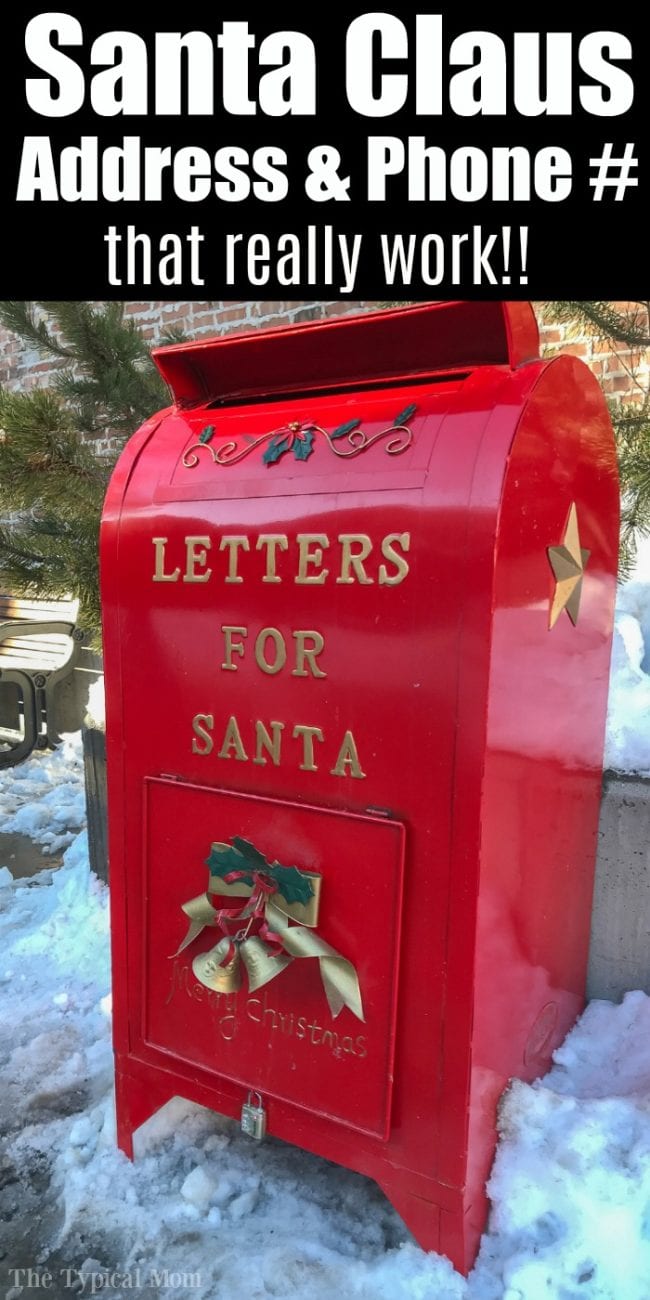 I have the Santa Claus real phone number and address!!! I actually have two great resources for this Christmas time. I will share full instructions on how your child can send a letter to Santa and receive a letter postmarked the North Pole from "Santa" himself that makes it super official. Another great surprise is an official Santa Claud phone number you can call where there is a message from Santa played so they can hear his voice and his progress on toy making this season…all FREE to do this season!! (originally published 12/14)
Let us know if you've found other free Santa activities so I can add them to our list too.
We started writing letters to Santa when my girls were very young. Of course you can write a letter yourself in return but it is awfully hard to get a return address from the North Pole unless so follow these directions. It is a really cute activity to do during the holidays with your kids.
The following year I found a Santa Claus real phone number that worked and let my kids hear his message.
There are a lot of resources where you can pay to hear Santa's voice but I am all about free so I thought I'd share these with you if you're anything like me…frugal.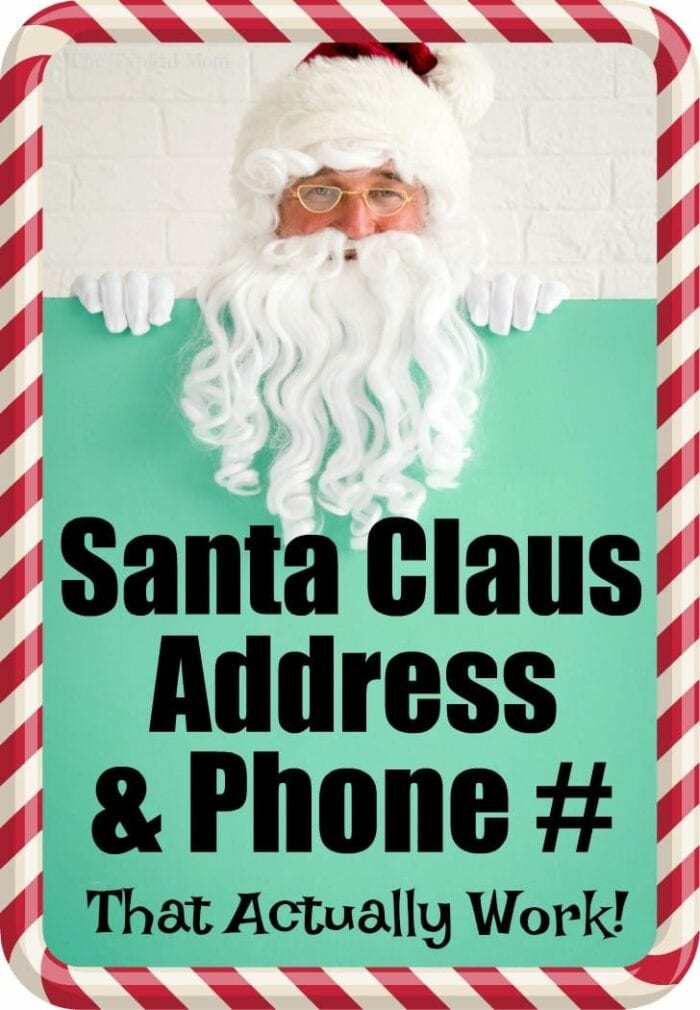 Here are instructions on how to send a letter to Santa and get a letter back:
First you need to write a letter to your child and sign it "from Santa". You can write one yourself or download a Santa letter like one here, & just add your child's name it so it's more personal.
Next you will need two envelopes. One that will fit inside of the other. Place the letter you created from Santa in the smaller envelope and seal it. Address it to your child including your full address, and write a return address from "Santa Claus, North Pole." Use a first class stamp on that envelope (not a metered stamp). Leave it blank on the back so that it can be postmarked as you see above with the "official" from Santa address stamp.
Put the smaller envelope inside the larger one and make sure to put enough postage on the larger one to reach the following address, address the larger one with the following:
NORTH POLE POSTMARK
POSTMASTER
4141 POSTMARK DR
ANCHORAGE AK 99530-9998
** It is recommended that you send this off by Dec.5th to get a timely response**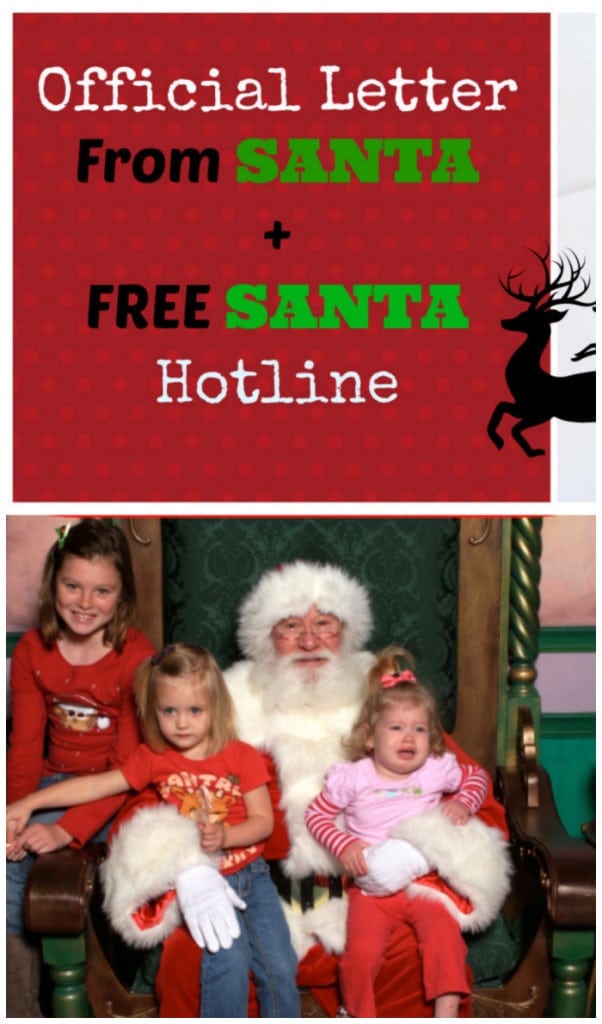 Here is Santa Claus real phone number that actually works so kids can hear a message from him whenever they want in December.
There are several hotlines, there may be one in your city as well, but the one I am aware of this year is as follows  1-951-262-3062

Anyone is FREE to call and let their child hear "Santa's voice" and hear how he is making progress on all those toys and is gearing up for his big trip later in December. Enjoy my friends!!
Here is another fun service where you can get a text from Santa on your phone each day in December for your kids to read!
After you send a letter to Santa you might be looking for more ways to connect with Santa and have fun this Christmas?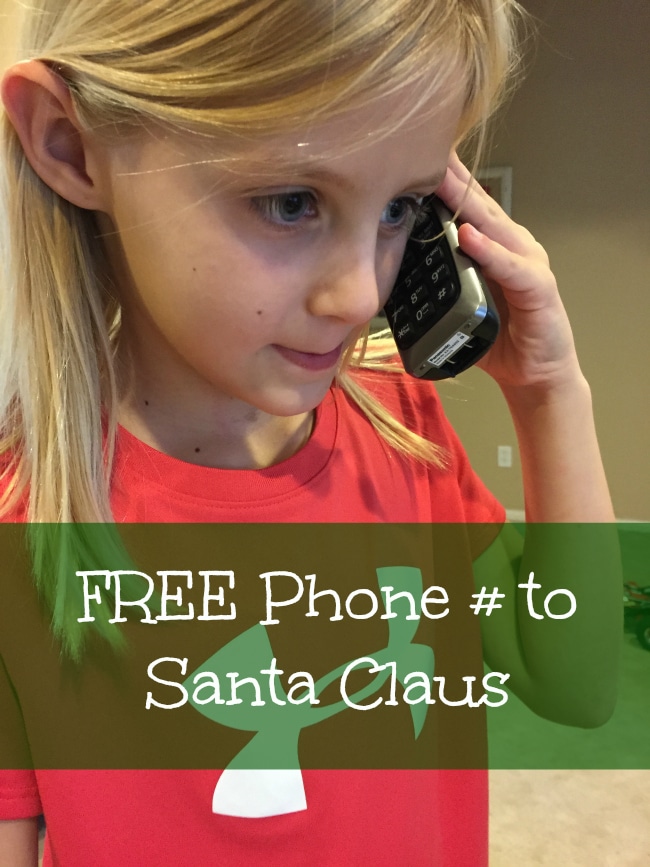 For more easy recipes, tips and free printables please LIKE The Typical Mom on Facebook and follow me on Pinterest! You can also sign up for my free weekly newsletter which is packed with goodies I know you'll love. 😉