Here is a company that offers free books for kids to download to their computer or device and read free of charge. Read books online for free with we give.
With kids ever changing reading levels and opinions on what they like, where can you find free books for kids you may ask? The books of today are certainly different from those in our generation. Ok saying it like that makes me feel old, but it's true. The sweet stories of yesterday have turned into Pokemon battles, & "Wimpy" adventures. Yet, if you bring out the "classics", they are still loved by many!! (originally published 12/14)
What Website Has All Books for Free
It's called we give books! If you are a parent, you are certainly like me in thinking "not that book again!" I know it is a comforting thing for kids to hear the same book being read to them each night, but it gets a bit tiresome as an adult.
Online Story Books for Kids
It's not to go to the bookstore to spend $19.99 either. Of course you can visit your local library and get all the free books you want to borrow, but this is another resource when you don't want to leave the house.
There is a GREAT site called We Give Books that is FREE of charge. (it's now called First Book Family)
It allows you to read over 300 of the classics (and new books) on your computer or iPad! Check out how you can choose a book, and just click on the rt. arrow to turn the page. Finish reading that, then go on to another!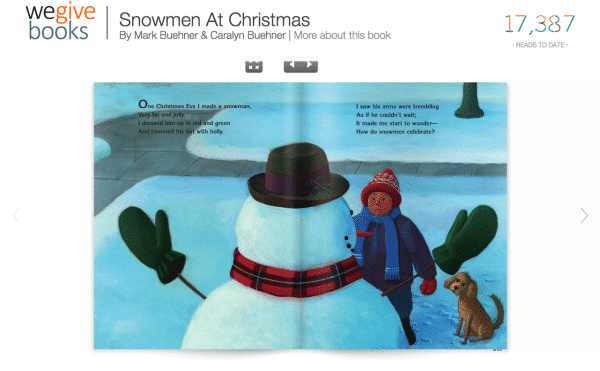 I have also written a post about how to organize a book swap too you might like to read. This is a great way to get "new" books and trade in the ones your child has already read with your friends.Give them both a try & let me know what you & your child think. 😉
For more fun, participate in summer reading programs too.