11 awesome reading nook ideas that rock are going to have you smiling from ear to ear, and your kids are going to want one tomorrow!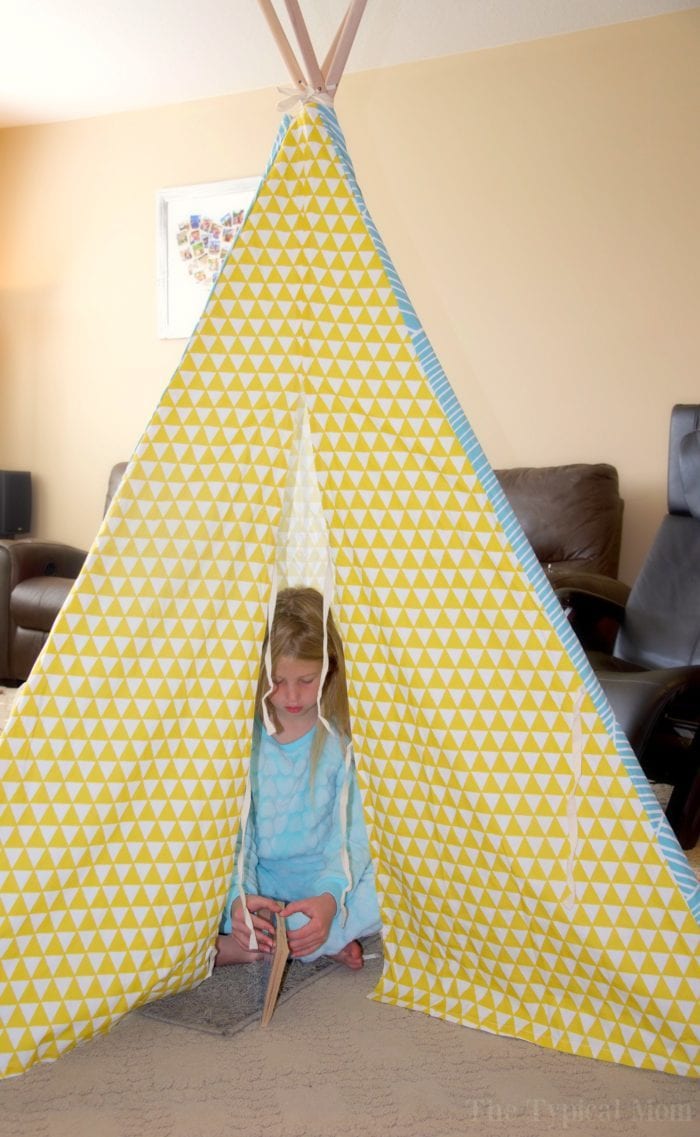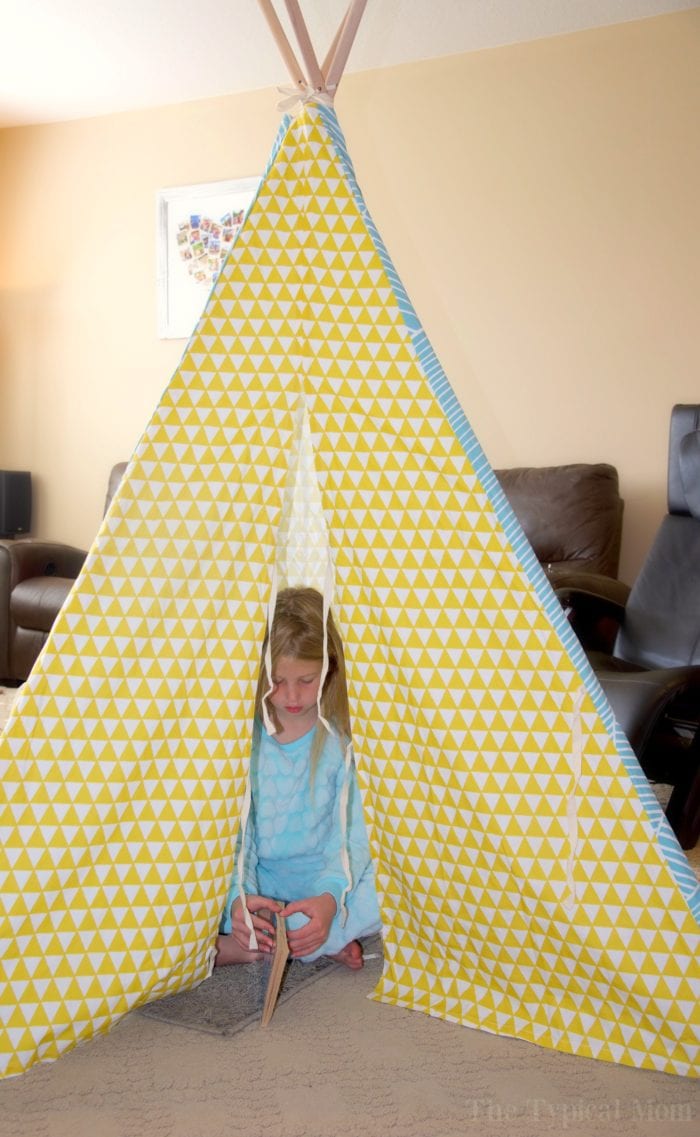 We all want our kids to read. Mine are supposed to read for 20 minutes each night after they finish their other homework. They do it but it is much easier to get them to do it if they have somewhere FUN! Yes you can throw a bunch of pillows on the ground and that is better than an ol' fashioned chair, but why not find an awesome reading nook to add to your home….that really inspires them to flip the pages of any book. Here are a few we have in our home that my kids love!! (post sponsored by Minted, affiliate links present)
How do you create a reading nook in a small space
My girls' favorite place to read is inside this teepee from Minted! How fun is this??? It is super cute too and a great addition to any child's room. There are many colors to choose from so depending on the decor they already have you can find one that matches perfectly.
Both boys and girls love the idea of "hiding out" in a tent. It is super easy to put together (I did it by myself), is big enough to stand up or lay down in.

It has ties so they can close out the world for a little while and just read! 😉

Let's talk pillows for a minute. Yes we all have pillows for our head but BIG pillows are the best!! I ordered one of these body size pillows for Christmas this year and the girls were constantly fighting over who got to lay on it to watch movies.
So……. I ordered a second recently so they could both have one for movie nights together, and then made a reading nook with a box full of their favorite chapter books next to it to use during the week! They love it.
There are TONS of fabrics to choose from too so you don't have to choose a theme that wouldn't match your living room furniture if you don't want to, and there are other sizes/patterns too.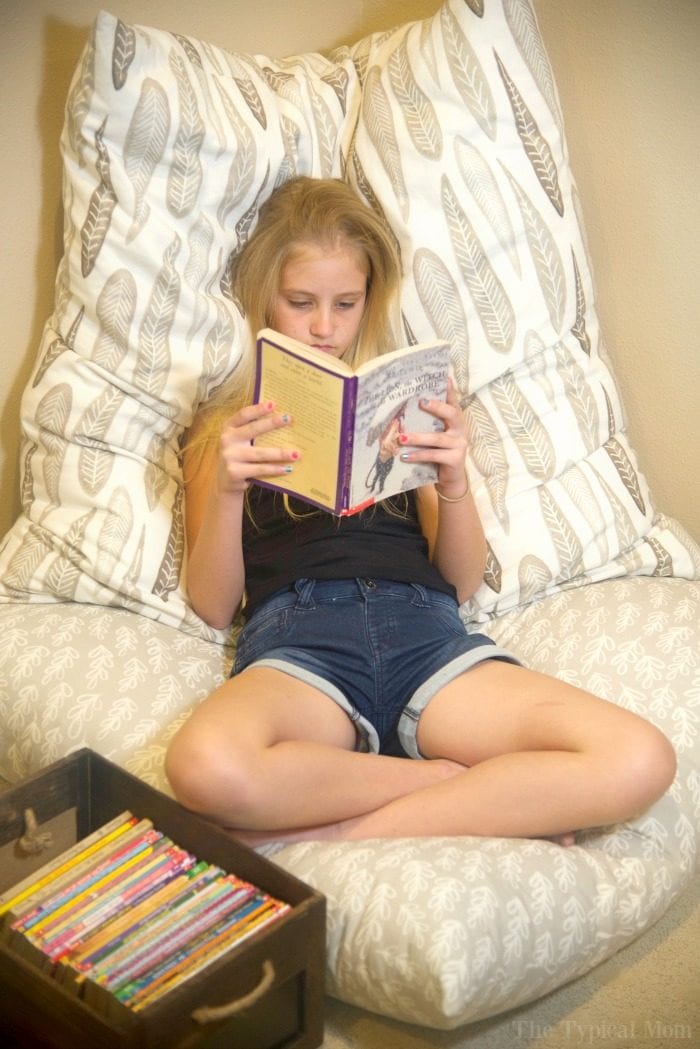 Now if you have a larger space that you really want to make useful and you want to transform an object or area into a reading nook that is another story, but fun too. I am not great at building things myself.
Unfortunately my husband doesn't have the time for that anymore with his work schedule so ready made is just our style. We chose the two reading nook ideas you see here above, and they have been great to inspire them to read a bit longer. If you're looking for a project though……
DIY reading nooks
This is another fun reading nook that a friend of mine made and guest posted on my blog years ago. She was up for a challenge and found this boat that was about to be thrown away. When she found a buoy washed up on the beach it came to her that she could make a fun reading nook out of the two and this is what it became! Super fun right??!!
Any way you create one it makes reading a lot more fun for your kids! Have you made something like this at your house??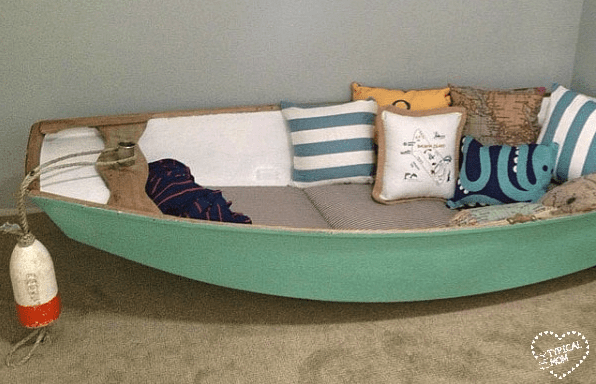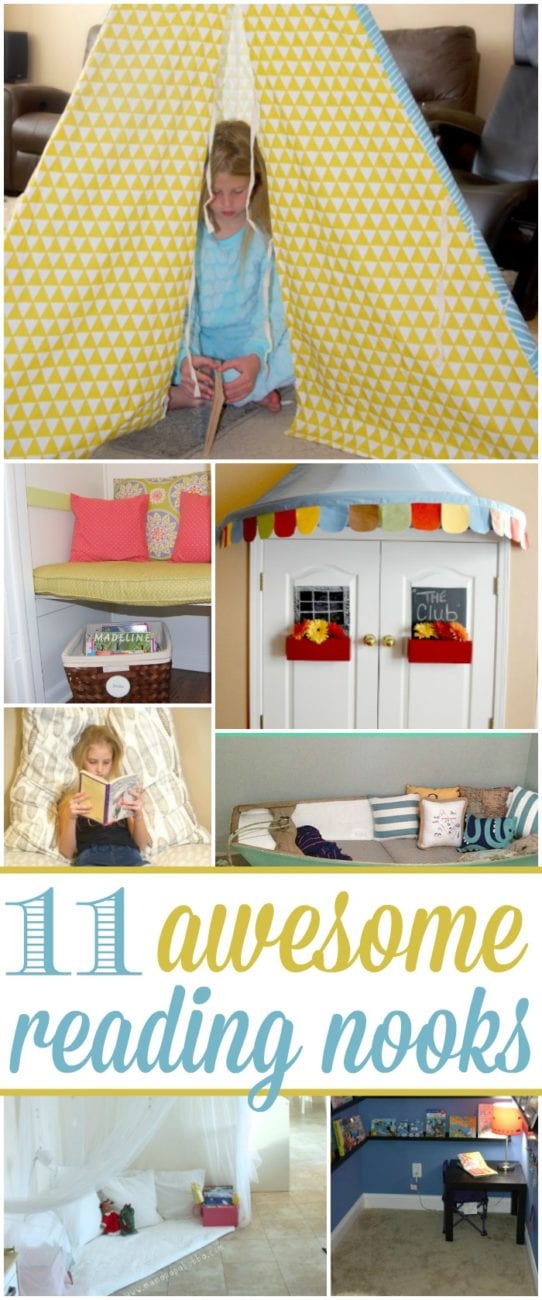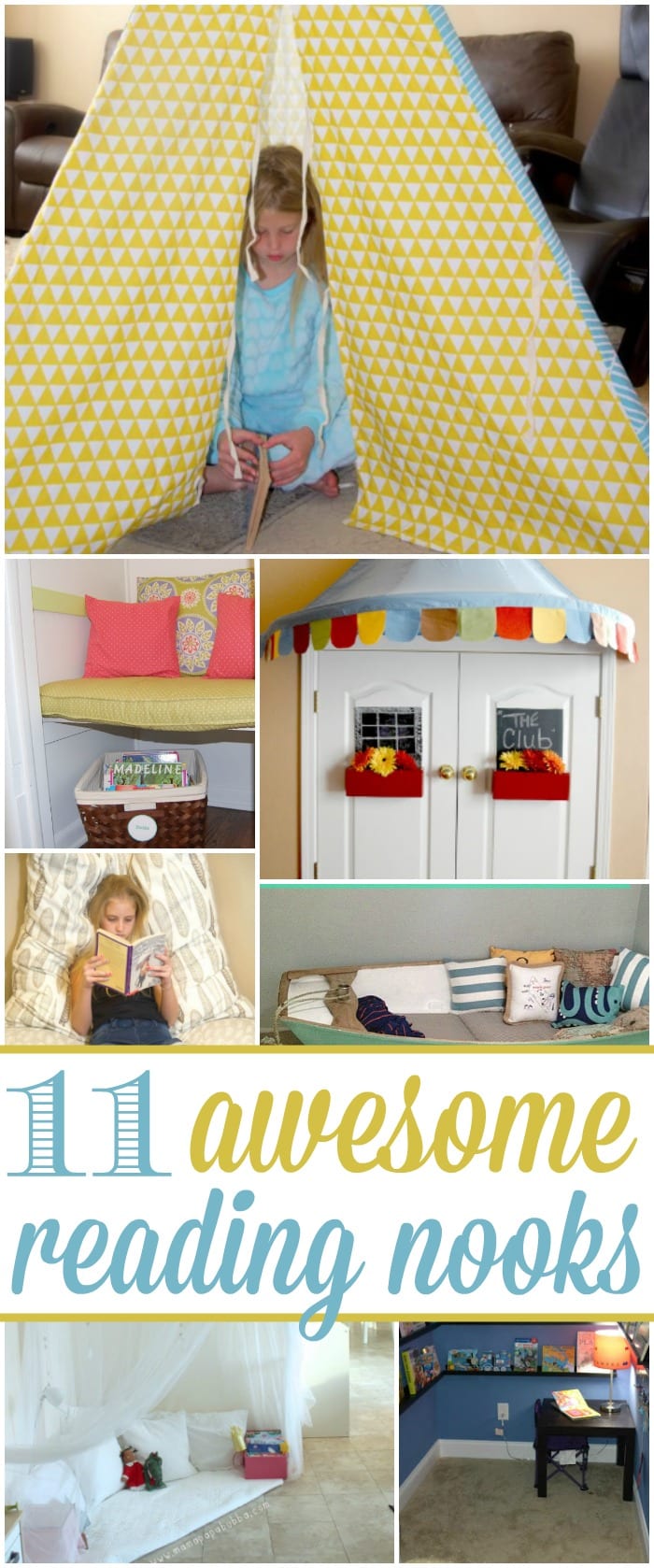 For more easy recipes, tips and free printables please LIKE The Typical Mom on Facebook and follow me on Pinterest! You can also sign up for my free weekly newsletter which is packed with goodies I know you'll love. 😉