How to make homemade hand warmers filled with rice are the perfect little heating pads for your hands or elsewhere. Free printable to give them as gifts too!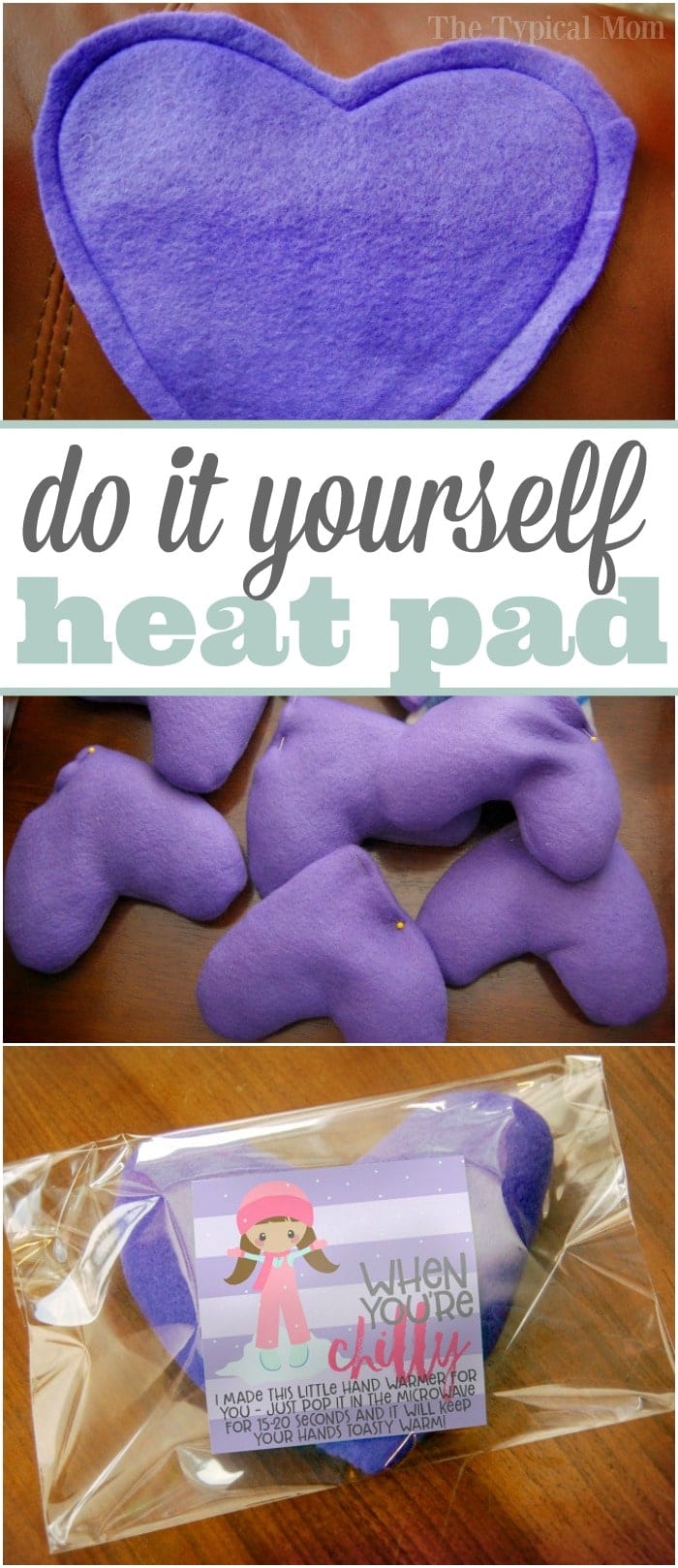 If you're looking for a cute gift to make with your kids or something to use yourself as a homemade heating pad or handwarmer, this could be the ticket! This is how to make homemade hand warmers which are small enough to fit in your jacket pocket, but you could make them larger as well to ease back pain too.
These are really easy to make and a way to involve the kids too. The perfect size to stick into your jacket pockets once they are warm and keep you warm and snuggly while you're out in the chilly weather. Make a bit bigger and use them around the back of your neck or anywhere else you might need a warm "hug". You only need a few ingredients to make these these sort of rice sock heating pads (but cuter than using socks)! Here's how you make them + a free printable to use if you want to give a few as gifts. (affiliate links present)
Simple but these make great gifts you can make with your kids or if you need a cute Girl Scout Troop project to do it is great too. Inexpensive is another great thing to look for and with this free printable, and just 2 items you can make these heart handwarmers for very little money. This is what you need and how to make them:
What you need to make your own homemade hand warmers or heating pads
Bag of rice
Needle and thread
Free handwarmer printable (provided below)
Instructions
Cut two pieces of felt out, any shape, that are the same size
Sew around outside of your shape leaving about 1/4″ edge, and leaving about 1.5″ opening at one end to pour your rice into
Turn your shape inside out so the seams are now on the inside
Use a small funnel to pour your uncooked rice into the hand warmer and fold your felt in where the opening was using a pin to keep it closed so it looks good
Use a needle and thread to close the opening so rice won't escape
Print labels below and slide into plastic bag so you can read it thru the bag or print on sticker paper so you can cut them out and stick the label on the front of your bag
Enjoy
You can print this free handwarmer label printable sheet here to cut out and attack or print on sticker paper and attach to the front to give it as a cute gift! If you don't want to use sticker paper to stick it on the baggie you can print it on paper, cut them into squares, and slip it in with the printing on the outside so you can see it thru the clear bag.
These cellophane bags look the best but if you are really trying to save money you could use ziploc sandwich baggies too. If you're a teacher in the cooler climates it would be a cute holiday gift your students could make for their parents. Just ask a volunteer to sew the majority of the outside of the hearts and allow students to sew the rest, or if they are older students they could easily hand sew the whole thing.
Super cute right…this is how to make homemade hand warmers when the temperatures really dip during the winter time! What other simple diy projects have you done with your kids and/or students during the holidays that they have enjoyed??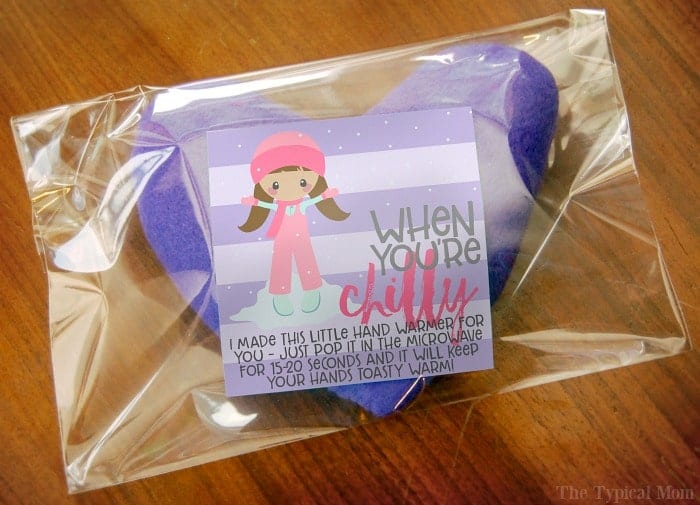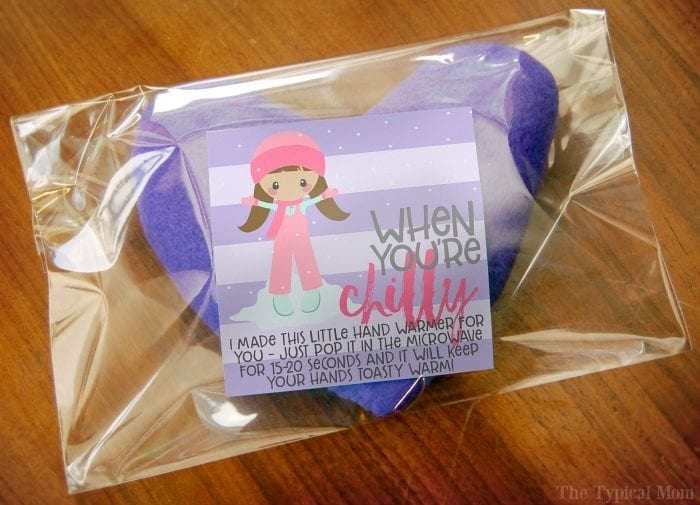 For more easy recipes, tips and free printables please LIKE The Typical Mom on Facebook and follow me on Pinterest! You can also sign up for my free weekly newsletter which is packed with goodies I know you'll love. 😉