This is an easy 2 ingredient edible playdough recipe that your kids will love! A simple playdoh that is perfect for young children and fun to play with.
Do you have kids who love playdough, well if they do they will LOVE this easy 2 ingredient edible playdough recipe!! Yes, it's possible to make it. We have done it several different ways, I will share another version at the end of this post but this one is fun because you use only 2 ingredients that you probably have at home right now! (originally published 5/16, affiliate links present)
This edible play dough recipe is fun if you put it in an ice cream cone when it's done! It makes it a bit easier to move around the table with ease. Talk about fun kids activities!
It's a perfect idea for toddlers or to make for an upcoming Birthday party too!! How fun would it be to have a playdough Birthday party with EDIBLE playdough there??!!
Just grab some
thin flexible cutting boards (1 for each child)
NO drops of food coloring needed if you get colored frosting
Here is the recipe for edible homemade playdough below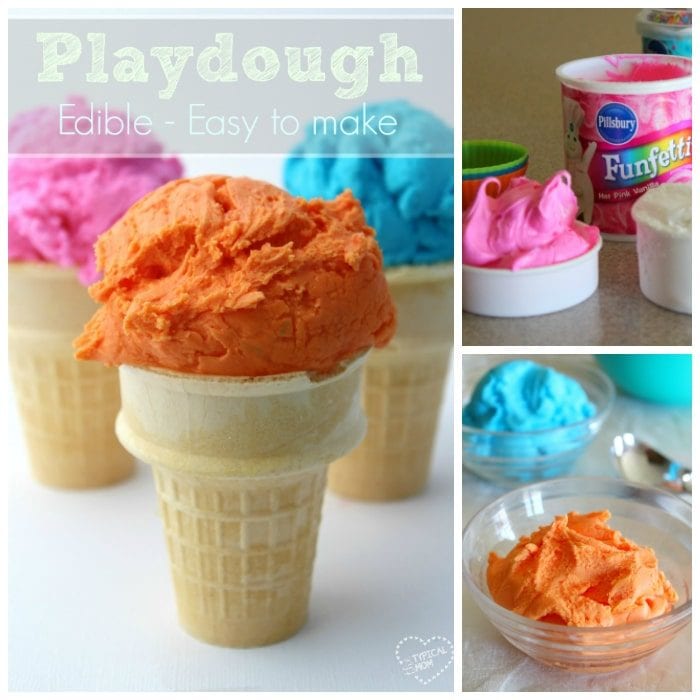 So there are only 2 ingredients and mixed together they make a pretty good consistency for molding and tastes good.
The more you knead the less sticky it becomes. It is not a perfect measurement, although I do provide measurements here. It is a balance of the 2 ingredients.
After you make this basic recipe and knead it a bit just add more powdered sugar to stiffen it up 1 tbsp. at a time until it is the consistency you want.
Watch as we make it:
How to Make Edible playdough
Frosting

store bought in tubs
no gel food coloring needed if you get colored frosting
Just combine 1 cup of frosting (any color or flavor you like)
Add 2 1/2 cups of powdered sugar.
If you have a countertop mixer or hand mixer it works best to mix it really thoroughly.
If it is too sticky to the touch just add some more powdered sugar a few tbsp. at a time until it can be picked up without totally sticking to their hands.
Play!!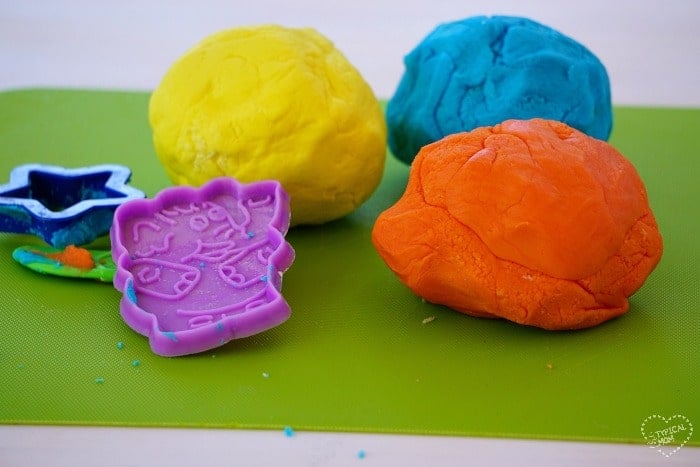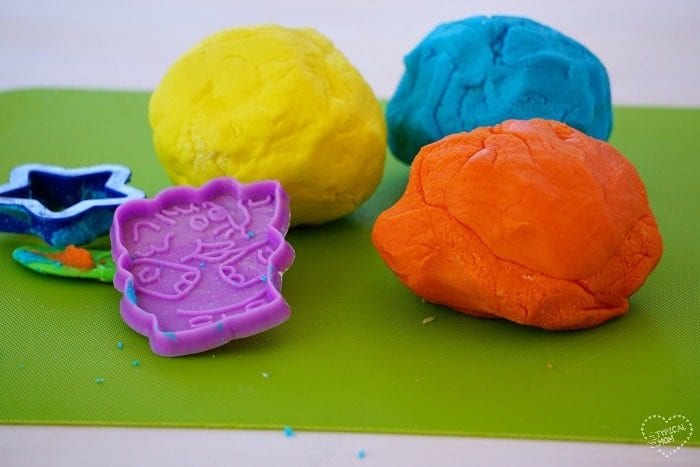 If the playdough gets a bit dry just put a bit of olive oil on your hands and knead it through to loosen it up.
That's how you can make 1 version of edible playdough.
For more kid friendly playdough recipes check out this post as well.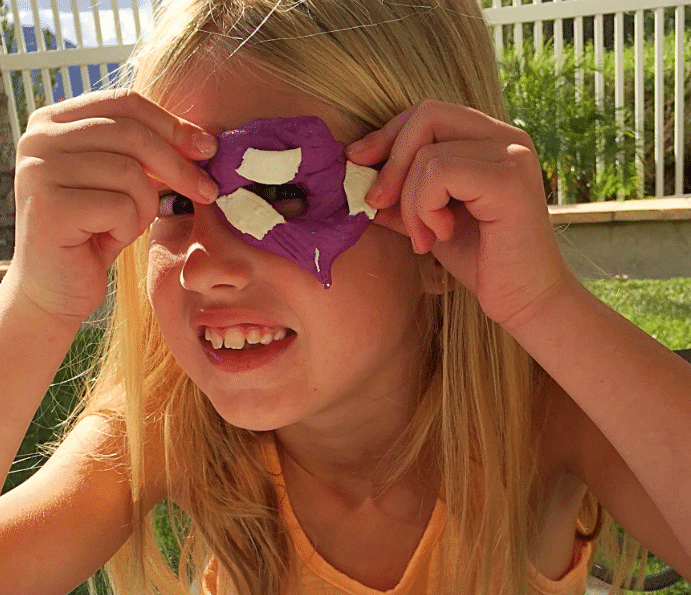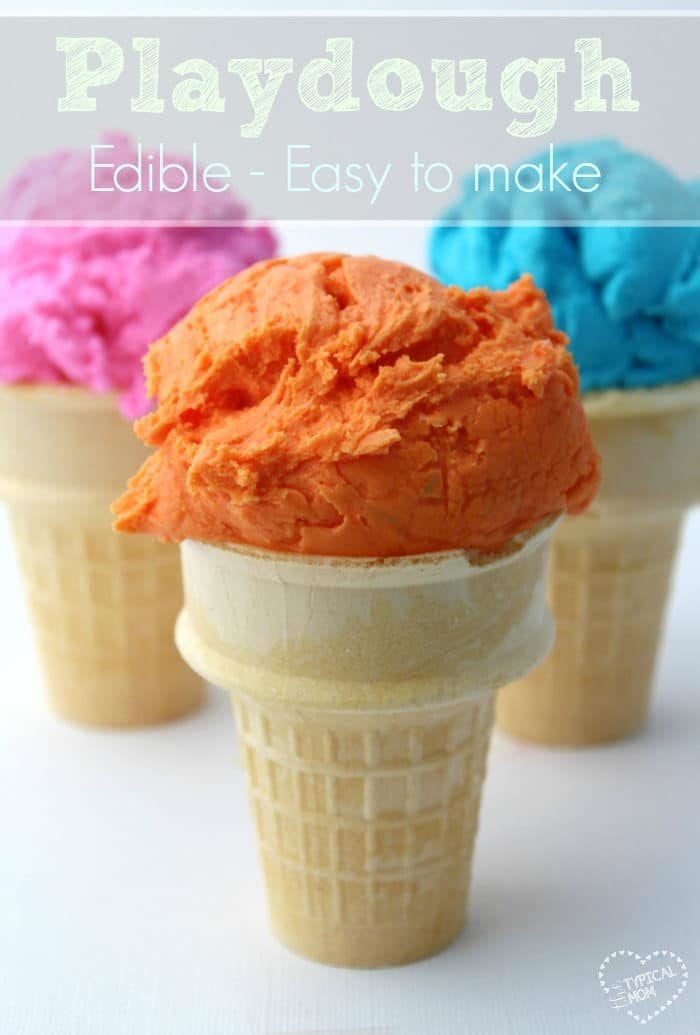 For more easy recipes and crafts please LIKE The Typical Mom on Facebook, sign up for my newsletter, and follow me on Pinterest!