Necessary ingredients to make playdough right at home! Create any color you like with glitter and even fun scented playdoh can be made too!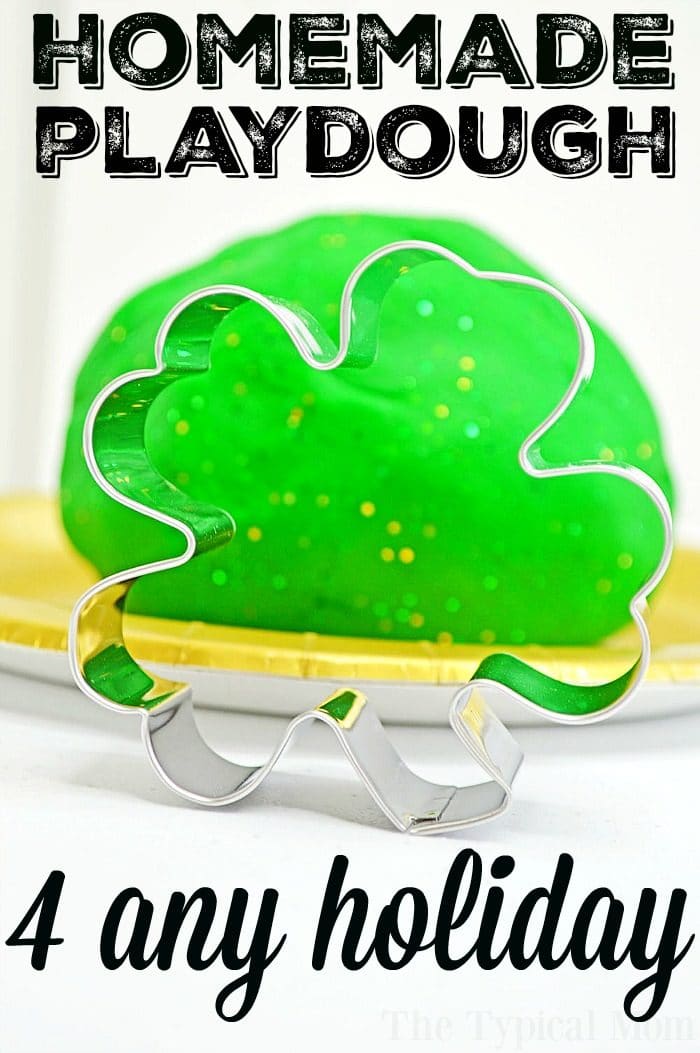 Wondering what ingredients to make playdough you need? It is actually easier than you might think. Holidays coming up and you'd like a fun activity that is cheap to make, homemade playdoh is a great activity for kids of all ages.
Homemade Playdough Recipe
This one we made to be green with gold glitter for St.Patricks Day but with this easy playdough recipe below you can make it any color, texture, scented, or playdough with hidden treasures inside you want.
From there the possibilities are endless, and the glitter is totally optional, but a fun add in!!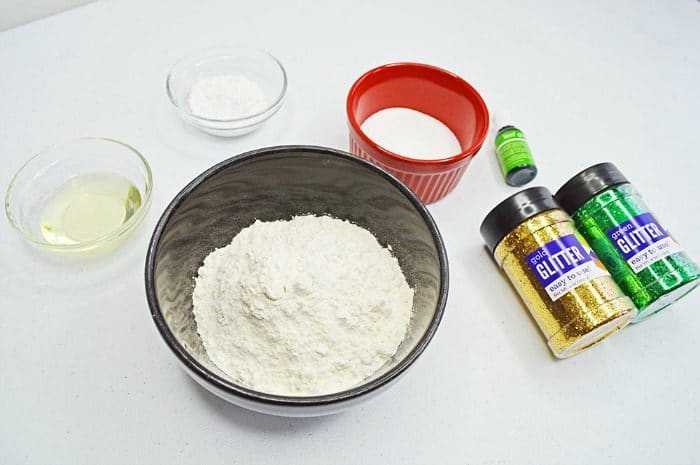 We first made some homemade edible playdough which was fun, but each style has a different feel so if you're throwing a playdough birthday party or just having fun on the weekends I would recommend making a few different ones!
Ingredients to make playdough
1.5 c flour
1/2 c. salt
1 tbsp vegetable oil
1 tbsp cream of tartar
2-3 drops green or other color of food coloring
1 c water
glitter or any other fun add ins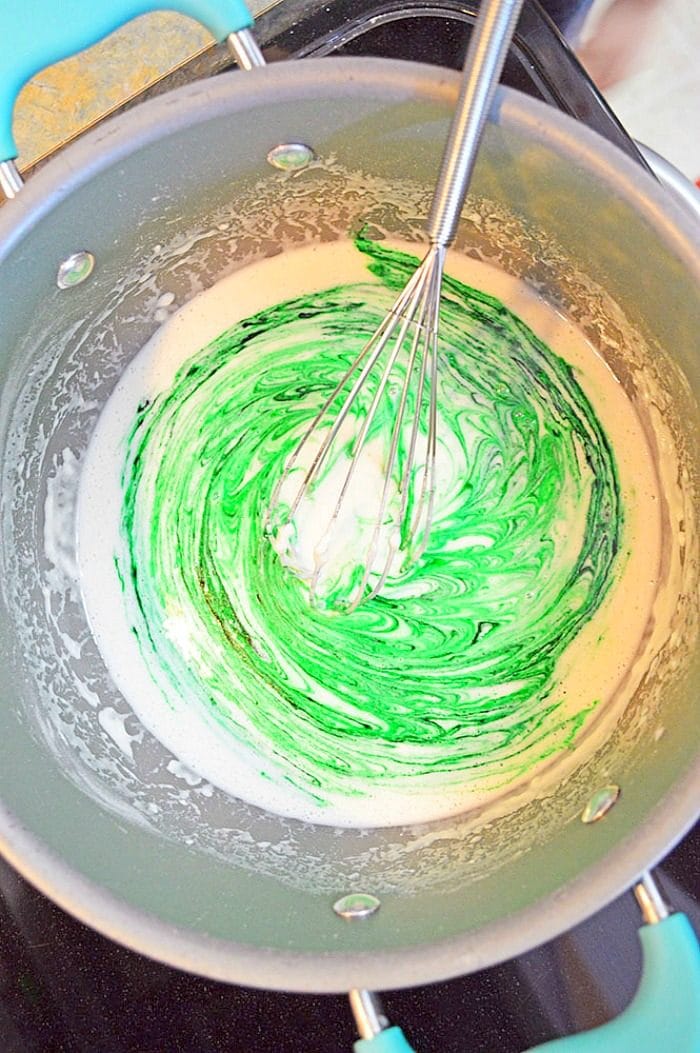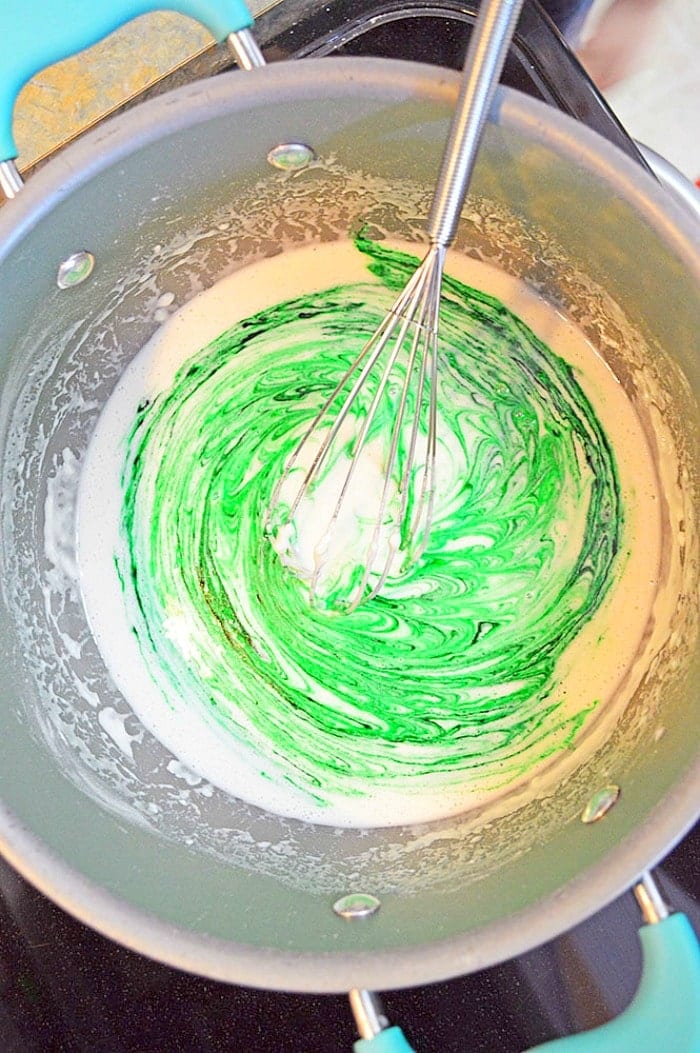 Homemade playdough
In a large pot combine flour, salt, oil, cream of tartar and water.
Mix well with a whisk
Add a few drops of gel food coloring if you choose and mix well
Cook on medium-low heat stirring consistently
Playdough will begin to thicken and form a thick ball of dough
Pour your dough onto a surface to cool
Once cooled knead it on a non stick cutting board – these work great as playdough mats
If it is still sticky add a bit of extra flour and knead that in, very little at a time
Add glitter if you'd like now
Use small child safe knives and playdough tools to play with
Enjoy!
It is a fun rainy day activity for kids that can be changed up according to the holiday or their favorite color.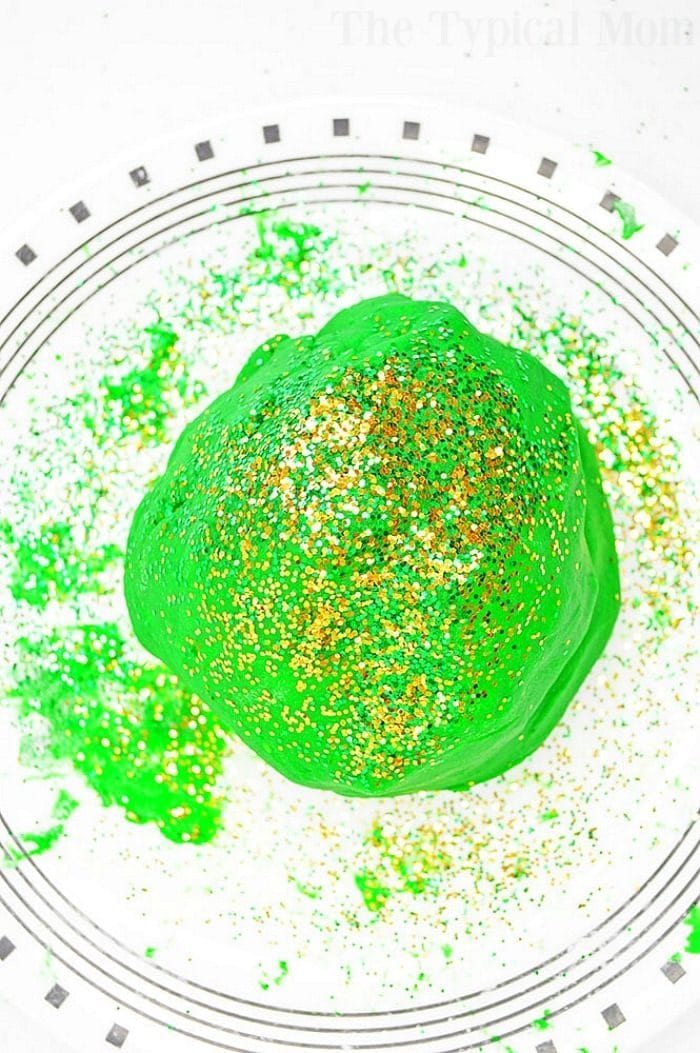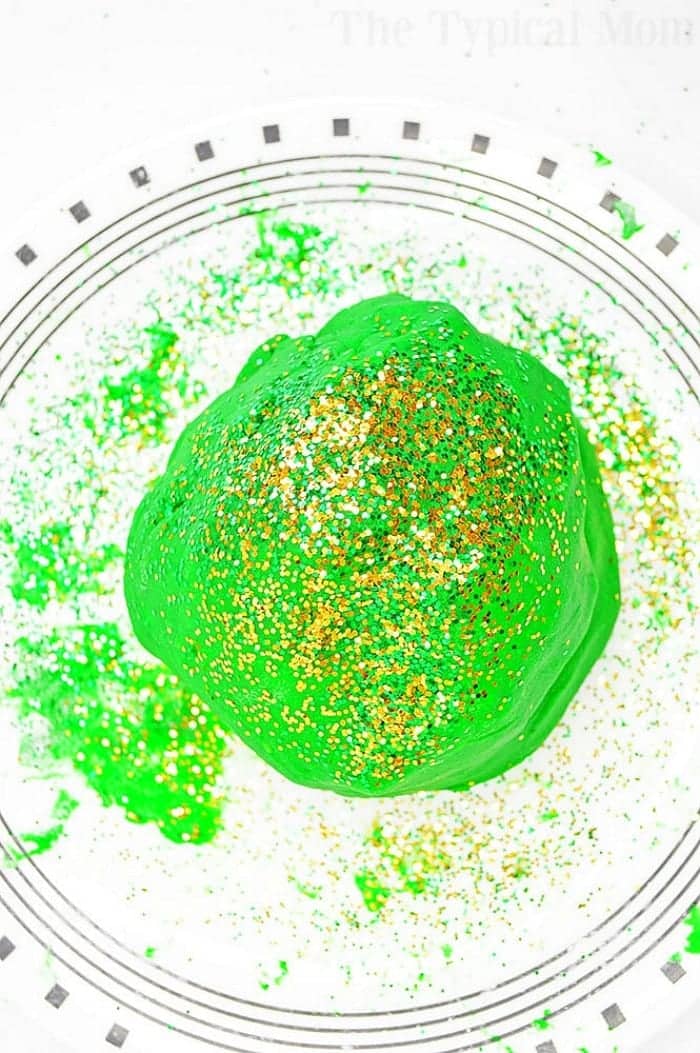 For more easy recipes, tips and free printables please LIKE The Typical Mom on Facebook and follow me on Pinterest! You can also sign up for my free weekly newsletter which is packed with goodies I know you'll love. 😉