201+ indoor activities for kids that are free to do. If you're looking for some rainy day indoor play activities, we have a bunch and are always coming up with more for screen free days. You can have fun with Kool-Aid paint in the kitchen, have a movie afternoon or have marble .races together + lots more
Let's keep kids busy! Even older children will love these indoor fun ideas. Here are 201+ free and cheap indoor activities for kids that will keep them busy on rainy days. And when you just feel like having fun in your living room! Find some things at the Dollar Store and get started. (originally published 5/14, affiliate links present)
Indoor activities for kids
Below we will share a huge list of ideas you can choose from but thought we would start with instructions on one of our favorites that costs next to nothing. You can find what you need at the Dollar Store which is great. Younger kids love this! Marble rollers are super easy to make.
I used a bread knife and cut the pool noodle. Slice each lengthwise in the middle, so it's cut exactly in half.
Then find a chair tall enough to rest one end on to make a pool noodle slide of sorts
Find a few bouncy balls or marbles that can be rolled down it
This indoor game will keep them busy for quite some time.
Free indoor activity for kids
It's an experiment of sorts.
Let your children find where it might work in the house. "What is high enough so our balls will roll down?" ask them. Of course make sure if you have little ones who put things in their mouths that you monitor them closely. Balls can be a choking hazard. Or find larger balls that aren't heavy to roll down it.
You could duct tape or use masking tape to bind toilet paper rolls together to make something similar to this too! It's great indoor fun for all.
You are ready for races!! You could even put a solo cup at the end of the runway to see who could get the ball into the cup. Now that would be super fun!! 🙂
Yes there are tons of fun things for kids to do in the summer but those aren't always feasible when the weather is yucky.
If you're trying to entertain them on a rainy day, there's a school holiday or otherwise we have you covered!
Indoor crafts for kids
Make scented playdough
This is how to dye eggs with Kool-Aid….doesn't just have to be done at Easter=healthy snack after!
Create some superhero slime
Have an indoor snowball fight!
Hide and seek is always great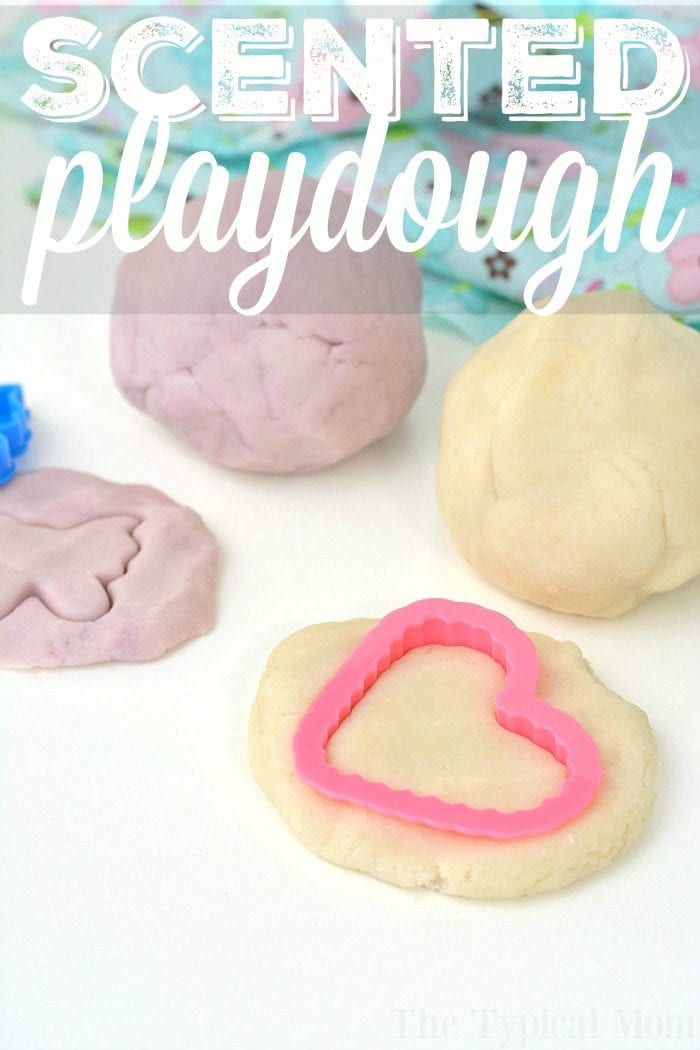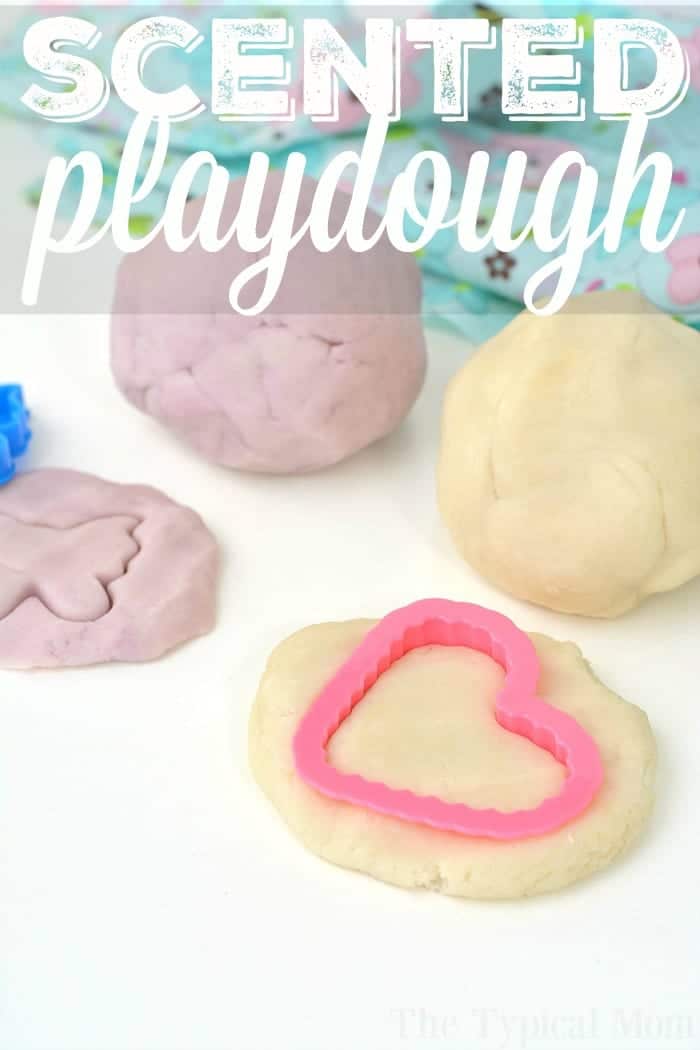 Rainy Day Activities for Kids
This is how to make homemade play putty that will keep them busy for hours.
Want to know the ingredients in playdoh and how to make edible chocolate play dough? It is really fun and kid safe.
Homemade edible playdough is always fun

Here are more edible crafts for kids
Now if you have a large yard or open areas nearby you could take advantage of the long list of outdoor activities for kids we have.
Play games – Qwirkle is one of our favorites and great for all ages
Make a few mason jar luminaries and light up the porch!
Here's the best way to make slime X 100!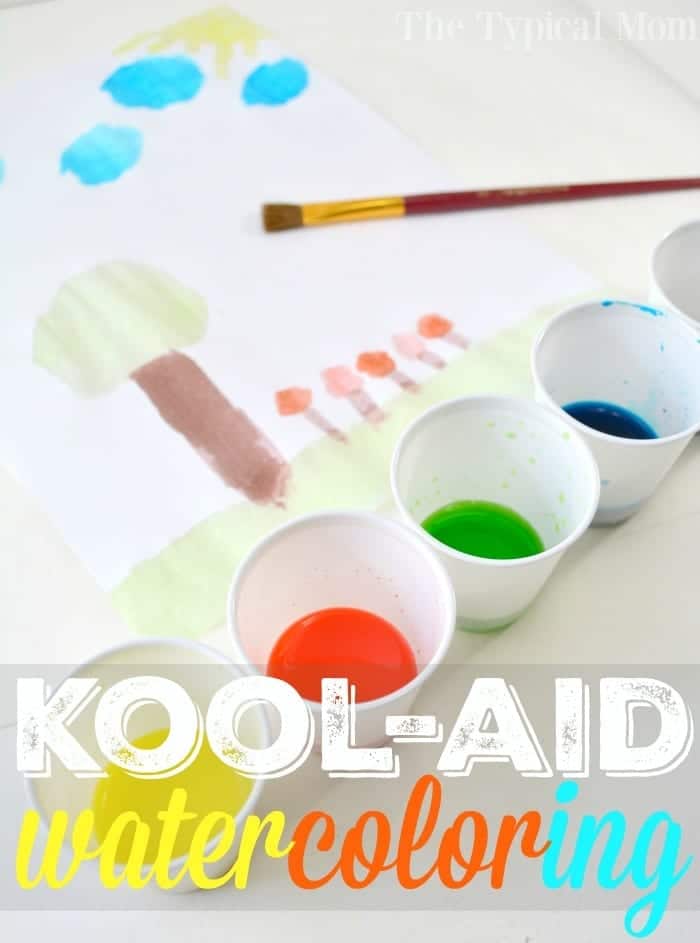 Rainy day crafts for kids
Print this free Summer to do list which has many indoor activities for kids & then highlight the other ones you want to do once it clears up…there's 50 ideas total!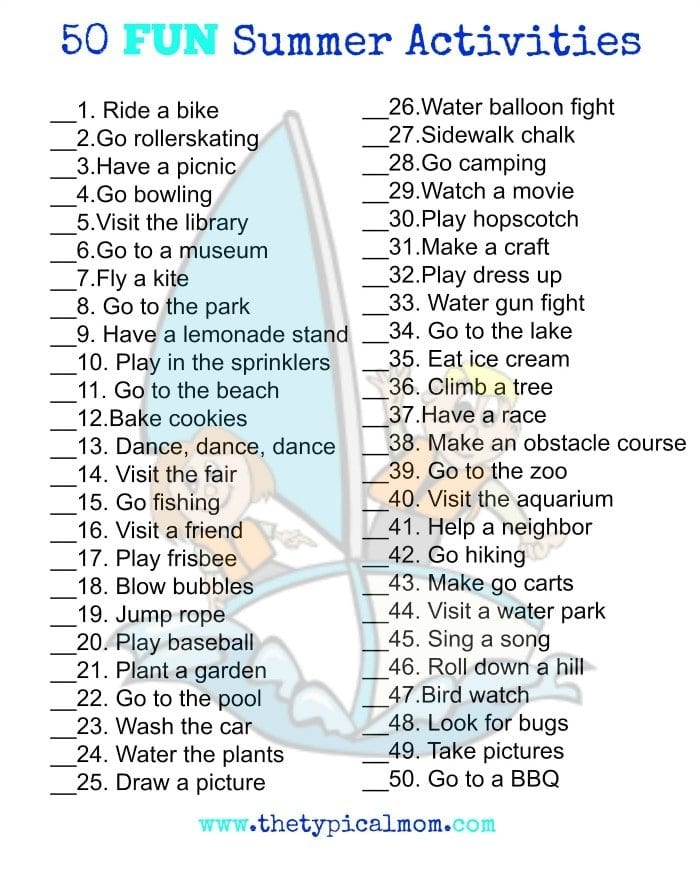 Indoor activities for families
Here are some fun indoor snowball activities that require NO snow!
We have a bunch of free holiday printables you can use
I have a bunch of free Disney printables for coloring, word searches and more here too.
Edible playdough is fun
There's many different free Bingo games you can download and play together
Create this boredom buster jar when they're looking for more ideas…they can come up with their own on this one!
Challenge your kids to come up with their own indoor winter games, and teach you how to play them!
You can make picture magnets like this that is so fun.
Free Indoor Activities for Kids
Create an indoor treasure hunt: Write clues or draw a map for your kids to follow and find hidden treasures or objects around the house.
Have a movie marathon: Set up a cozy movie corner with blankets and pillows, and let your kids choose their favorite movies to watch.
Build a fort or a blanket castle: Use blankets, pillows, and furniture to create a cozy hideout where kids can play or read books.
Organize a board game or puzzle day: Gather your family's board games or puzzles and spend the day playing together. It's a fun way to bond and challenge each other.
Have an arts and crafts session: Use paper, scissors, glue, and any other craft supplies you have at home to create artwork or make DIY projects.
Set up an indoor picnic: Spread out a blanket and have an indoor picnic with your kids. Prepare simple snacks and finger foods, and enjoy a picnic right in your living room.
Have a dance party: Play some lively music and encourage your kids to show off their dance moves. It's a great way to get active and have fun together.
Do some baking or cooking: Involve your kids in the kitchen by letting them help with simple baking or cooking tasks. They can mix ingredients, decorate cookies, or make their own mini pizzas.
Create a DIY science experiment: Look up easy and safe science experiments online that you can do with household items. It's both educational and entertaining.
Read books or tell stories: Spend some time reading books to your kids or encourage them to create their own stories and tell them to you. Let their imagination soar.
Remember, these activities can be adapted to suit the age and interests of your children. Feel free to modify them and add your own creative touch to make them even more enjoyable.
Now what if you want to cook with kids too??!!
Try pizza in a mug with them because they'll be able to do the whole thing themselves!
We do have a bunch of other fun mug recipes you can try too but here are a few of our other favorites: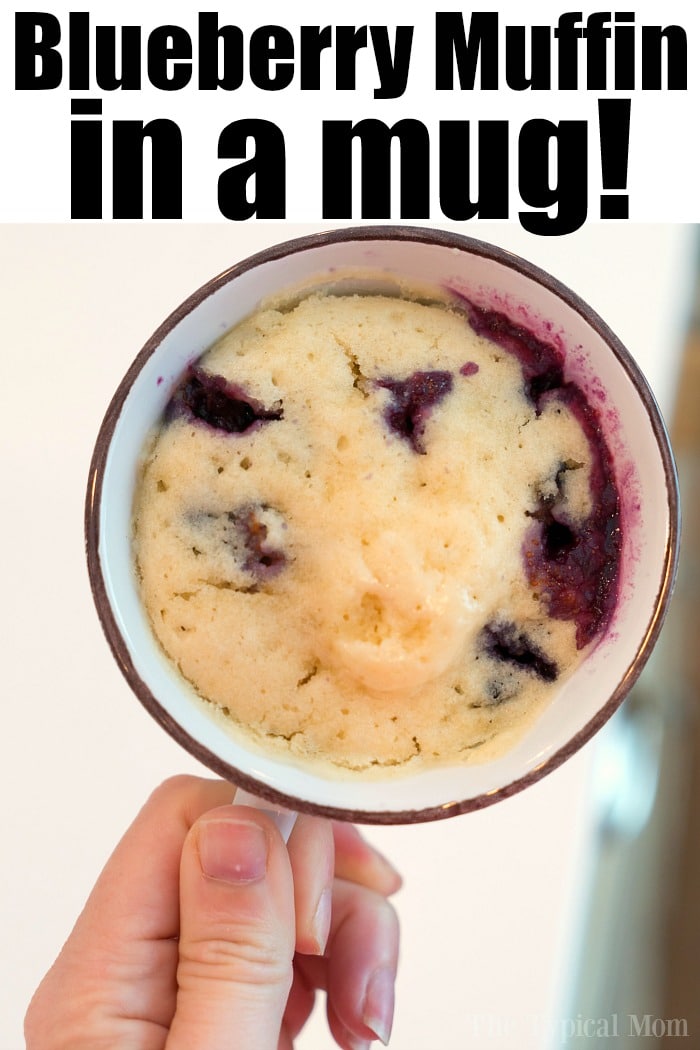 If you want to head into the backyard for some FREE fun, or take a walk around the neighborhood.
Take a look at my post on hiking ideas for kids. You don't need to be hiking to do these either, you can enjoy them with a trip around your block.
I hope you enjoy our outdoor and indoor activities for kids. They are cheap and/or free to do and they'll have fun. Here's a few cheap activities to do with kids to do with your kids.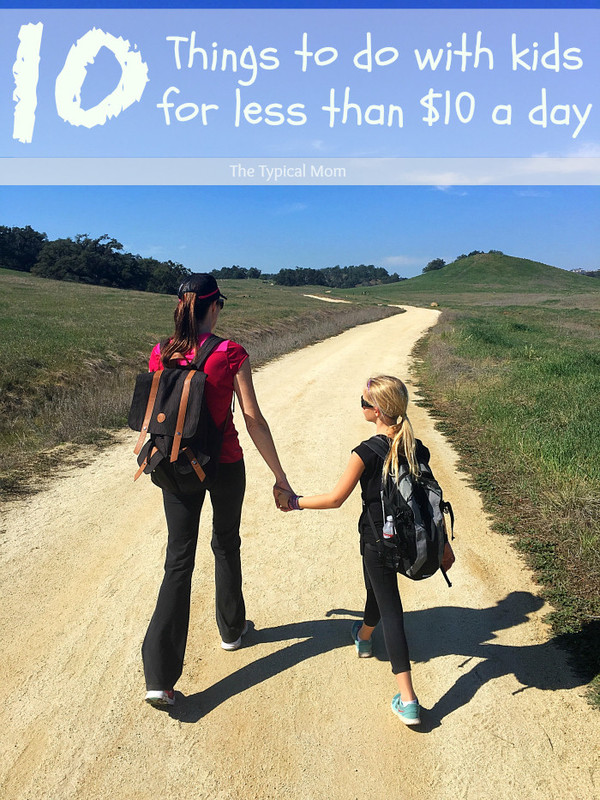 For more easy recipes, activities and crafts please LIKE The Typical Mom on Facebook, sign up for my newsletter, and follow me on Pinterest!