201+ free & cheap indoor activities for kids many of which are free to do and they will love creating. If you're looking for some rainy day activities we have a bunch and are always coming up with new ways to keep kids busy and have screen free days.
We came up with 201+ free and cheap indoor activities for kids that will keep them busy on rainy days and when you're not feeling like going out! Our first one uses last year's water noodle, or we saw one for $1 at the Dollar Store, to create a "marble race" in the living room that is sure to keep them busy for quite some time.
This is how you made one of our own. Marbles would be best, but since we didn't have any on hand (and since we like free better than buying some) we used what we had on hand which was a bead and a bouncy ball…..worked great!! (originally published 5/14)
It is super easy to make.
I used a bread knife and cut the pool noodle (you can find a bunch here if you're making many for multiple children or for a party) in the middle to cut it exactly in half (don't tell my hubby I used his precious knife to cut foam…ahhhhh) 😉
Then we found a chair in the living room that was tall enough to rest one end on to make a pool noodle slide of sorts
Last we looked around the house and found a few bouncy balls and large beads that could be rolled down and that was it!
Marbles would work great as well and it would be a great rainy day activity as well as a toddler birthday party idea
Once you cut the pool noodle let them find where it might work in the house. "What is high enough so our balls will roll down?" ask them. Of course make sure if you have little ones who put things in their mouths that you monitor them closely as balls can be a choking hazard, or find larger balls that aren't heavy to roll down it.
This is a really fun and free indoor activity for kids if you already have everything at home like we did!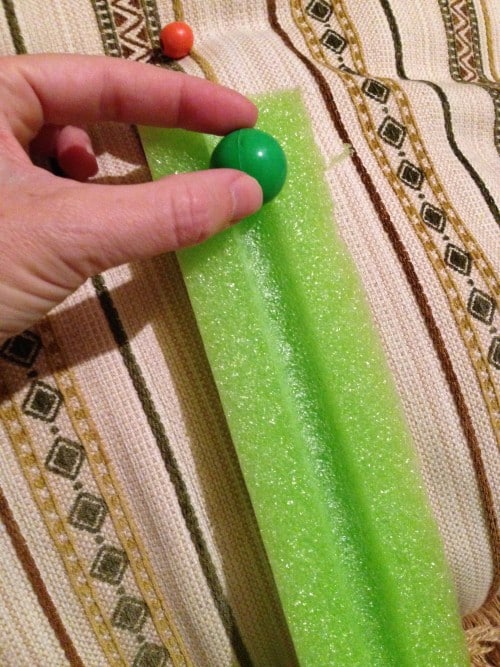 You are ready for races!! You could even put a solo cup at the end of the runway to see who could get the ball into the cup at the end….now that would be super fun!! 🙂
Here are a bunch of other cheap indoor activities for kids that mine love doing!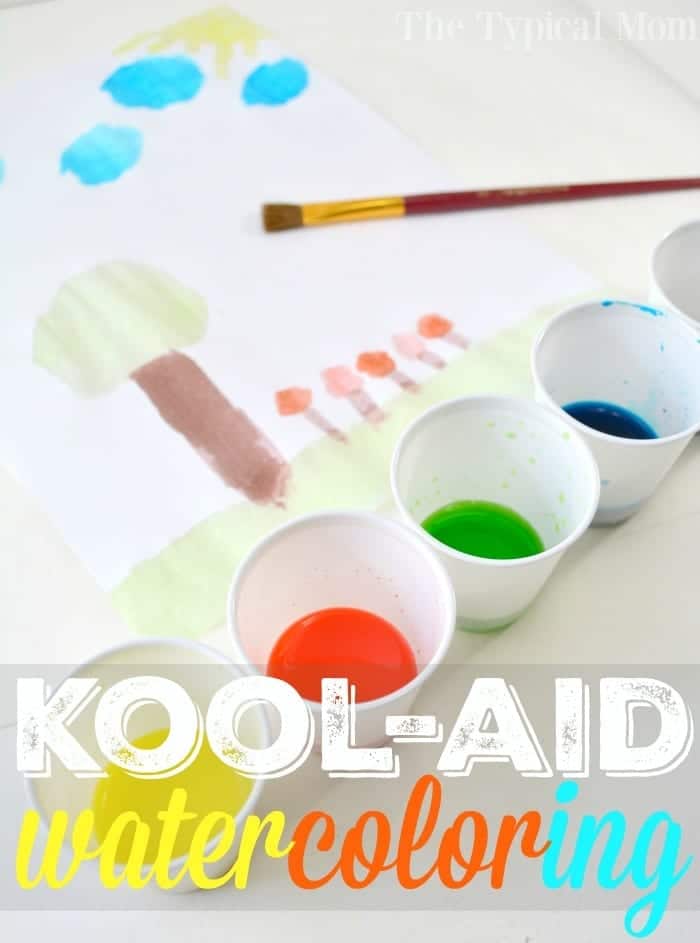 More rainy day activities for kids
If you want to head into the backyard for some FREE fun, or take a walk around the neighborhood, take a look at my post on hiking ideas for kids (you don't need to be hiking to do these either, you can enjoy them with a trip around your block).
I hope you enjoy our outdoor and indoor activities for kids that are Free to do and they will love.
Here's another post with lots of activities that are free or less than $10 a day to do with your kids….it's the quality of time you spend together, not the amount of money you spend on them.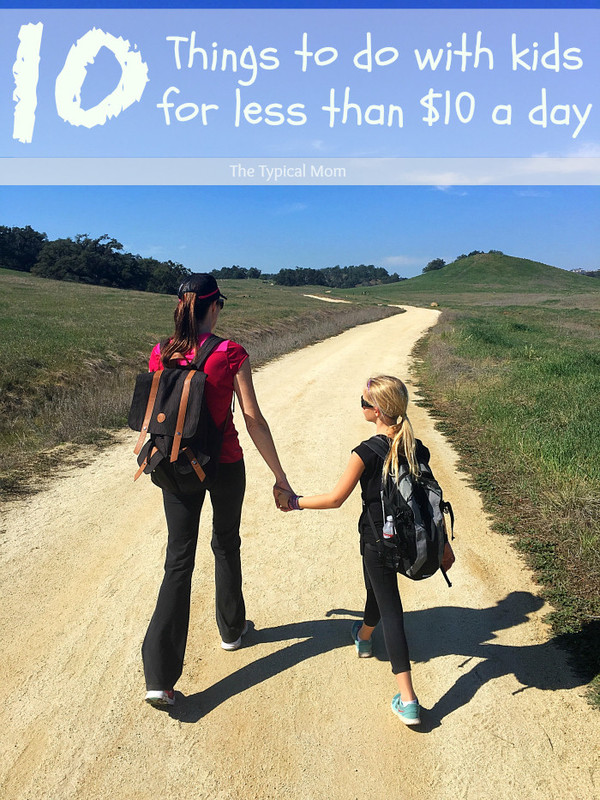 For more easy recipes, activities and crafts please LIKE The Typical Mom on Facebook, sign up for my newsletter, and follow me on Pinterest!