Edible crafts for kids you can do at home. Great for rainy or snowy day craft ideas, activities with kids, or for a birthday party too. Lots of cute ideas.
When it's winter time and it's wet and/or snowy outside, edible crafts for kids are great! It's nice to find inexpensive yet fun activities that kids love right? If you're looking for indoor activities, we have a few fun ones you should try. (originally published 2/20, affiliate links present)
Edible Crafts for Kids
I have three girls and we both work full time. When they are home it is nice to be able to keep them busy with some edible playdough, or a fun "build your own lunch" idea. It makes those yucky days more pleasurable.
Edible fingerpaint is really fun and only needs 2 ingredients for lots of entertainment! All ages enjoy this, even teens. A fun birthday party activity that is super cheap and non toxic so even the youngest guests can enjoy it.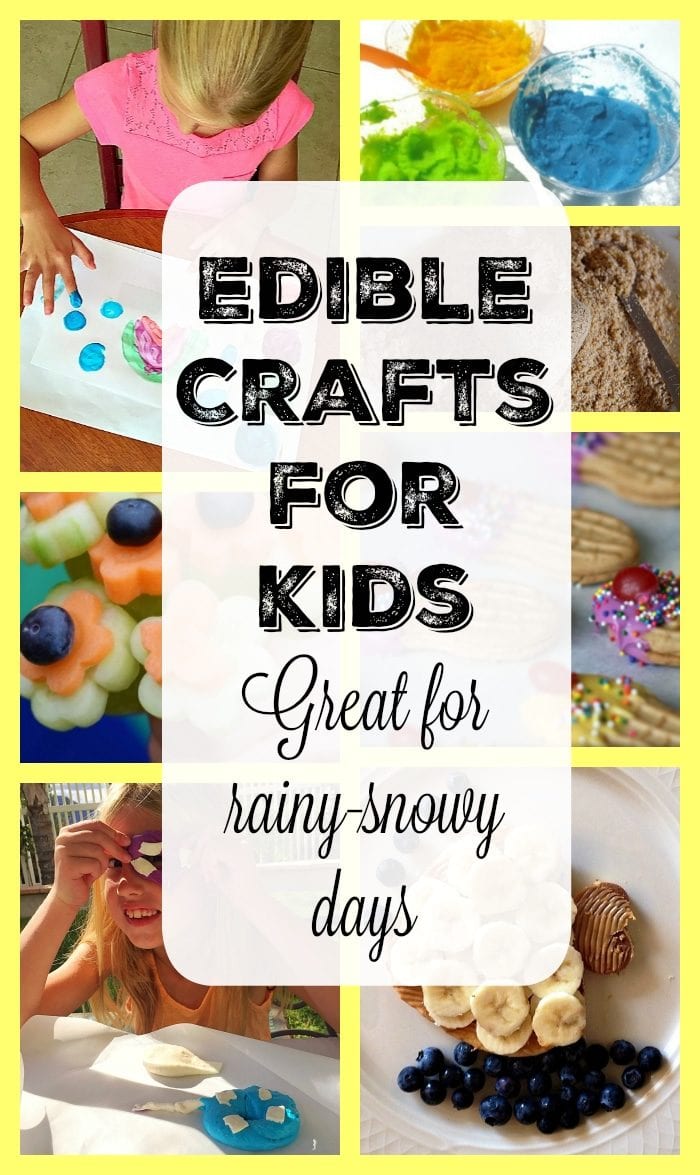 Edible Arts and Crafts
Making a healthy fruit and veggie bouquet of flowers is fun and easy to do. Thanks to Eats Amazing for this one.
How about making edible sand! The Mamas Girls has a great recipe for this…what fun with some toy cars! Edible playdough is SO much fun to make and play with and you only need 2 ingredients too. You probably already have what you need at home. 😉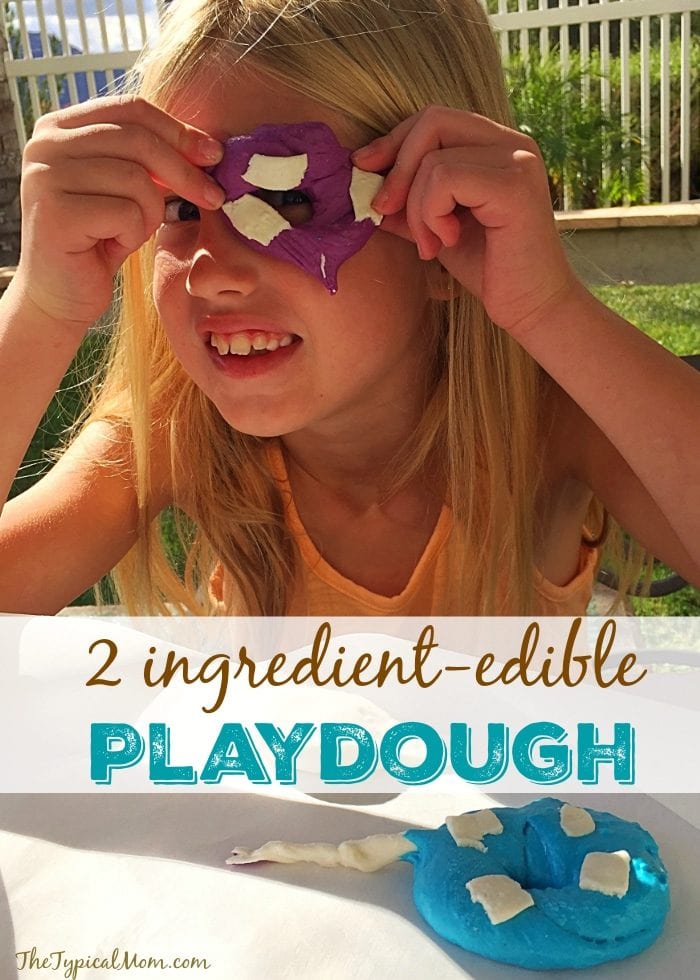 Edible Activities for Toddlers
How about making a fun treat…ice cream cookies to be exact that you can decorate however you'd like, thanks to Family Fresh Meals for this idea. You can use different colored dips with graham crackers as "brushes" to spread it on a paper plate and then they can eat when done.
How about constructing some penguins out of food for some inside fun, take a peek from Hungry Happenings to see how they did this.
If you're itching to get outside, find an indoor playground in your neighborhood.
If you are looking for a few polar bear crafts for the holidays, here is one using snowballs, Nilla wafers and large chocolate chips for the eyes. We have a fun bear claw recipe with refrigerated biscuits too. No food coloring needed, just use items with the colors you want.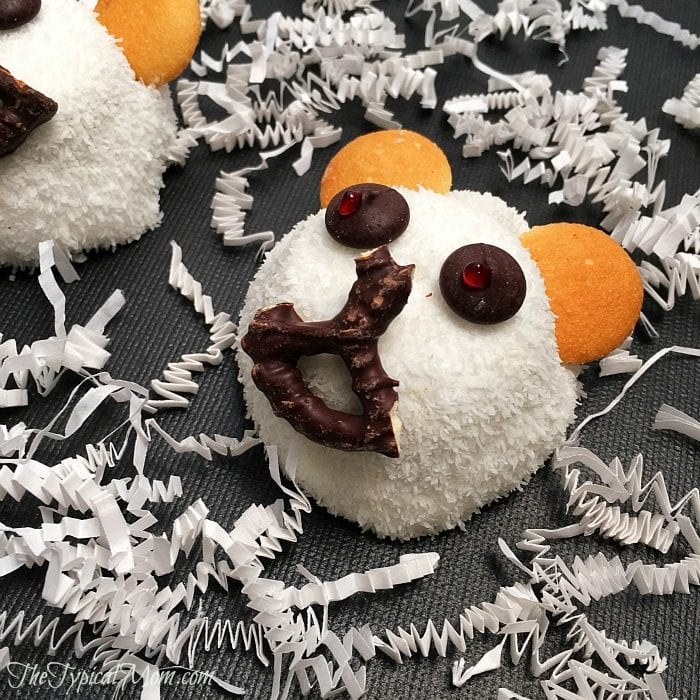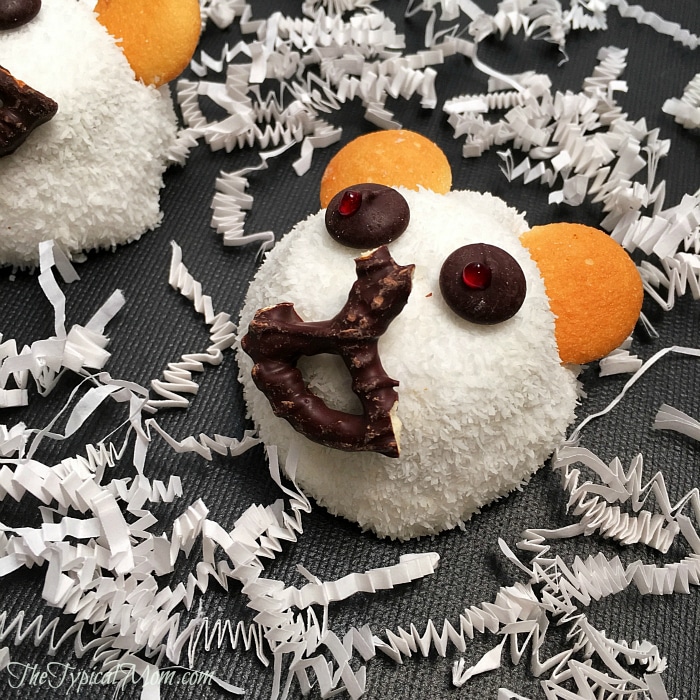 Arts and Crafts Edible
Want to throw a little get together at your house with friends? Put together a camping themed party. This week with a few simple simple crafts for kids and a science experiment in that post to boot you can have fun together at home for not much money. Kids can create "toys" and desserts to serve mom and dad easily.
Food Crafts for Kids
Here are 201+ other indoor activities for kids you can incorporate too!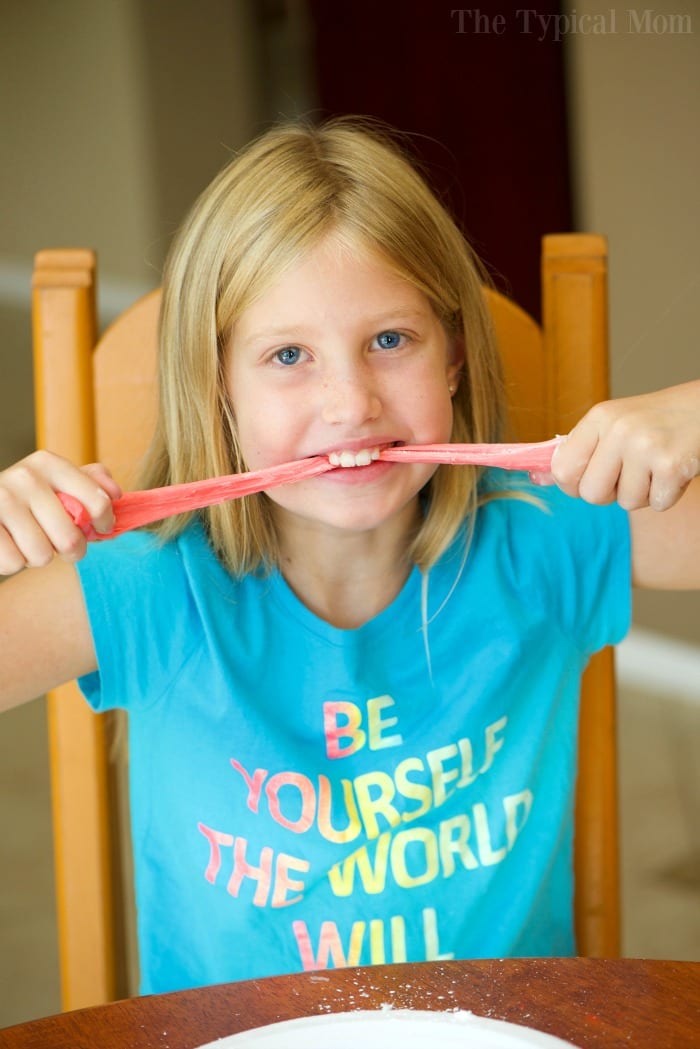 What food can kids decorate?
There really isn't anything that is off limits for children to decorate, as long as they have been cooled and not hot to the touch. Baking cupcakes, cooling, frosting and allowing them to add edible candies, frosting drizzles or sprinkles is fun.