How to make edible fingerpaint. Fun and cheap activity to do with toddlers, create paint they can eat after they decorate their paper.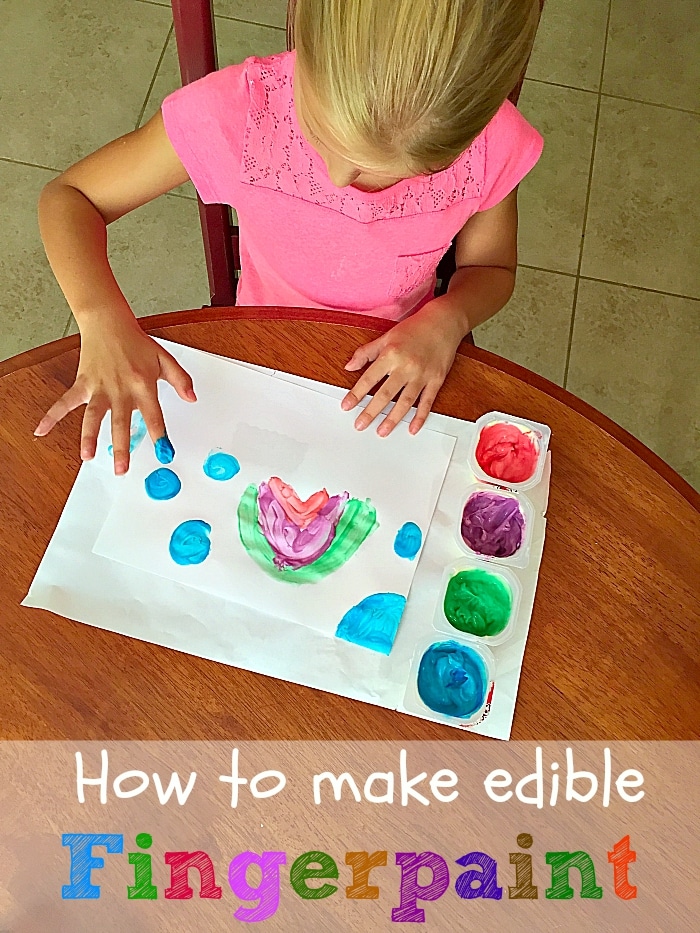 Do your kids love to fingerpaint…..who doesn't?? It's fun no matter what age you are really. The ooey gooey mess squishing between your fingers and creating a masterpiece. Let's just say it's not just fun for toddlers. Of course you can go out and buy smocks, washable paints, and watch them carefully to make sure they don't eat any of it. How to make edible fingerpaints is easy and so much more fun!! (originally published 4/16)
Edible Fingerpaint Recipe
My kids aren't toddlers anymore, but still LOVE this activity…and it tastes really good too. After School when they are ready for a snack/treat we have done this…and during the Summer it is a regular activity. It's super easy to do.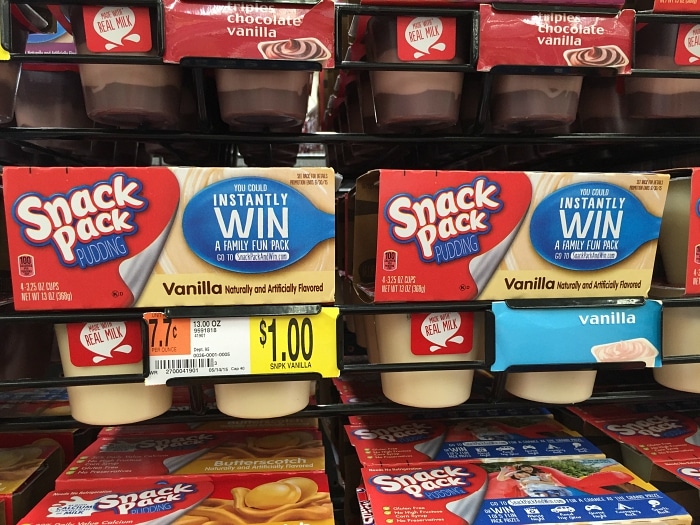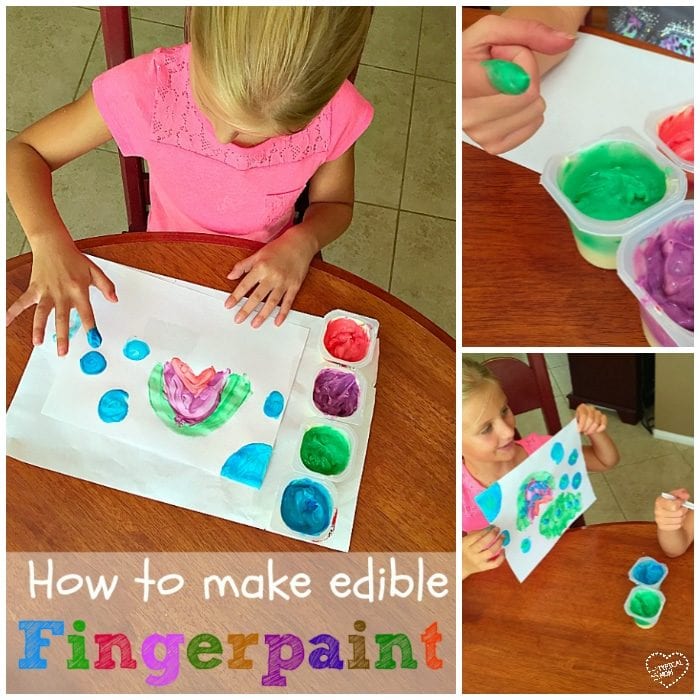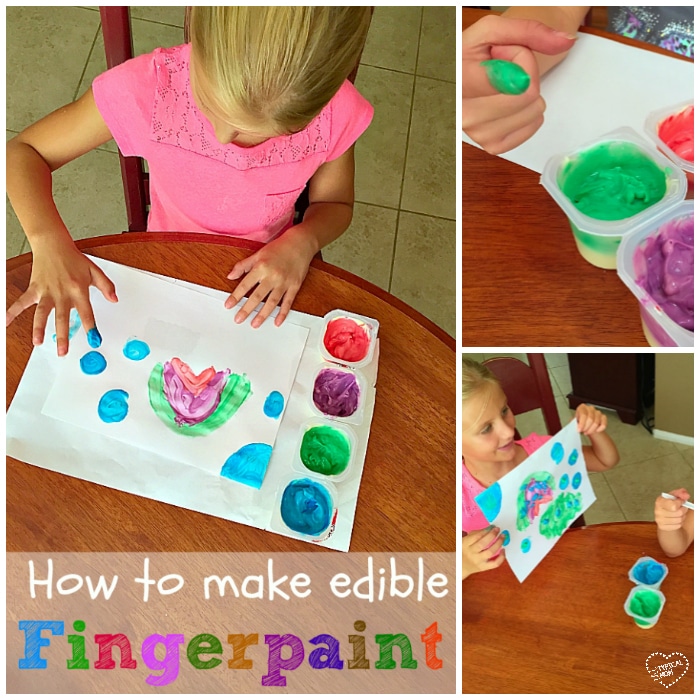 Pudding Fingerpaint
Now this isn't an ad for Snack pack pudding cups….but literally this is the EASIEST and cheapest way to make edible fingerpaints.
You can make homemade vanilla pudding too. I seriously don't have time for that. Grab a pack or two (each has 4 and that is enough for 1 session), and you will need some food coloring.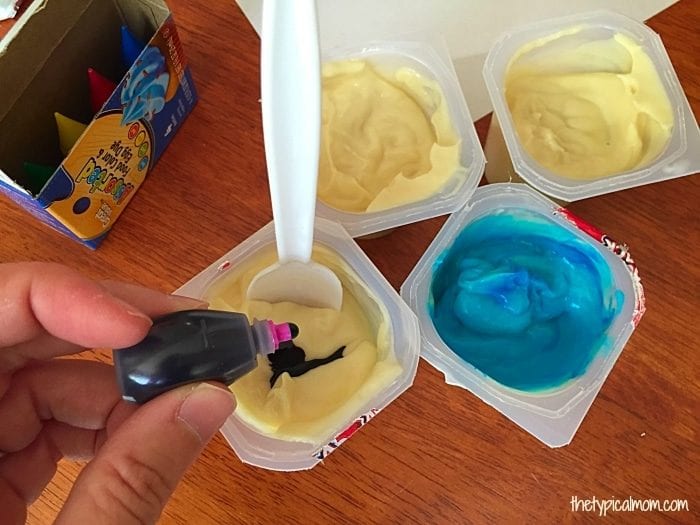 Yes….this is seriously how easy it is. Just about 4 drops of color in each one, stir, and fingerpaint away.
It isn't great if you get it on clothing, but if you spray it right away and throw their clothes in the wash it is usually ok.
I just throw a large shirt of mine I don't care about over their shirt so we don't have to worry about that.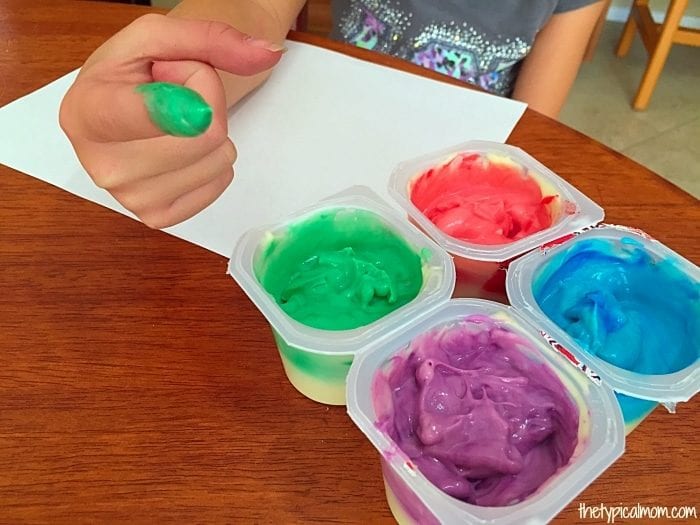 Edible Arts and Crafts
Usually I just mix the top half with coloring so it is really brilliantly colored. By the time they use that half to paint they are usually ready to just eat the rest so it's all good. You can mix it entirely if you'd rather.
It really does come out nicely and they have a great time creating things….and then eating the rest. Just wash with soap and water when you're done and they'll love you for this simple to do activity!
So….this is how you make edible fingerpaint. I hope you have a great time doing this with your kids too.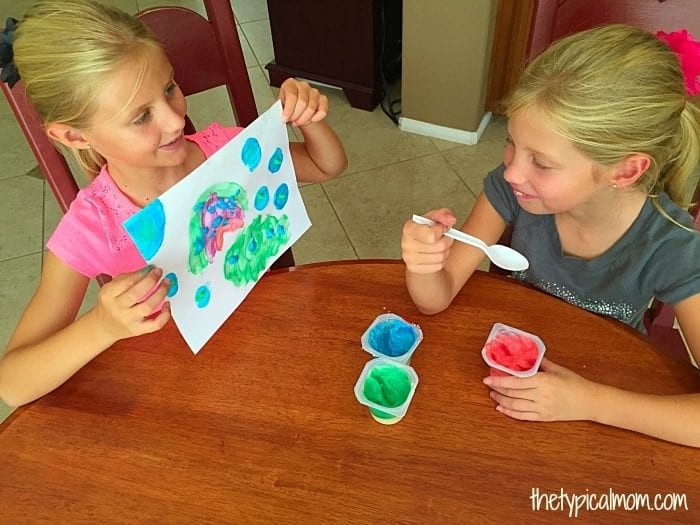 For more easy recipes and crafts please LIKE The Typical Mom on Facebook, sign up for my newsletter, and follow me on Pinterest!