How to throw a camping themed party for boys and girls. Here are games, favors, food ideas and more. If you're looking for a unique idea, a camping birthday party is so much fun and there are endless activities you can do while your guests are there! From glamping in the backyard to scavenger hunts and more it's great.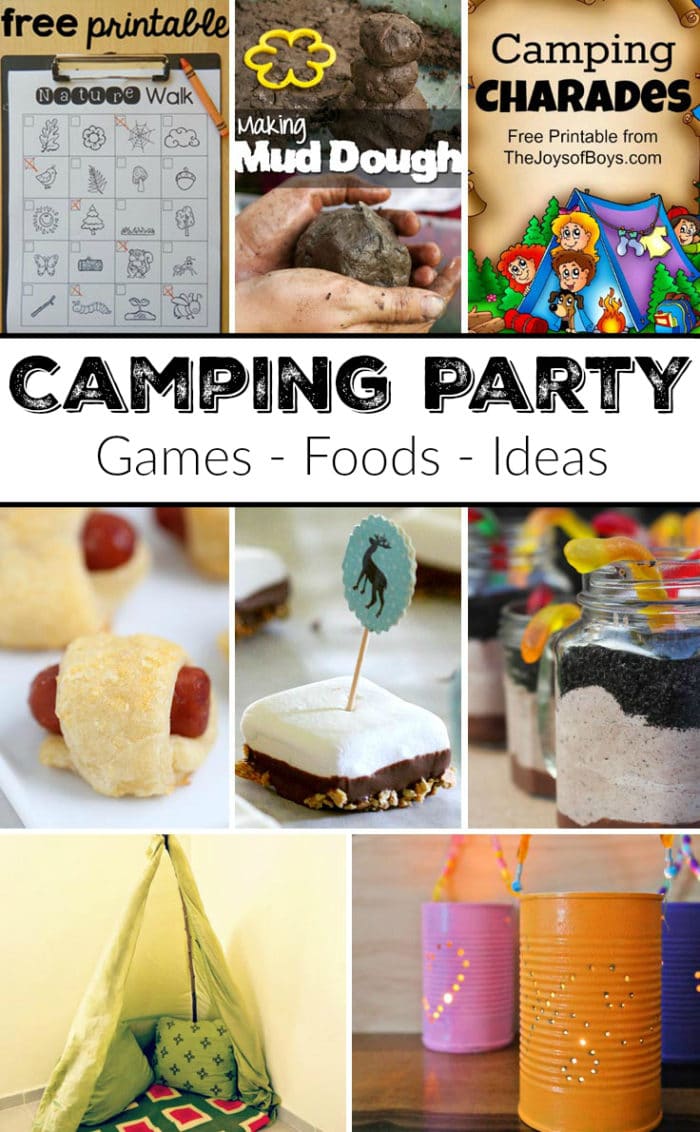 I always like to come up with new Birthday party ideas and since we have one in June I thought a camping themed party would be a great idea! I came up with a few fun camping Birthday foods and found some more from other bloggers that we loved too. Here's an easy way to throw a camping party too!  (originally published 2/16)
Camping parties are great for boys and girls, and is a pretty inexpensive idea and probably different from most parties they've had before. You can include a sleepover and set up tents in the backyard, sleep in teepees, or even inside if you have a large area, or have a mock sleepover and just have them stay until just before bedtime and have tons of camping games, foods and decorations! You may have a lot of things you could use to decorate in your plethora of camping supplies in the garage but beyond that here are ways to decorate, activities, and foods to make. To start with here are some adorable camping party invitations that will let attendees know they're in for some fun!
Camping themed party
Camping party Decorations
Camping Party Food
Find TONS more decorations and game ideas here  that are very affordable and your kids (or adults) will love!
Everyone loves a party with a different theme and especially if you have a Summer Birthday a camping themed party would be perfect!!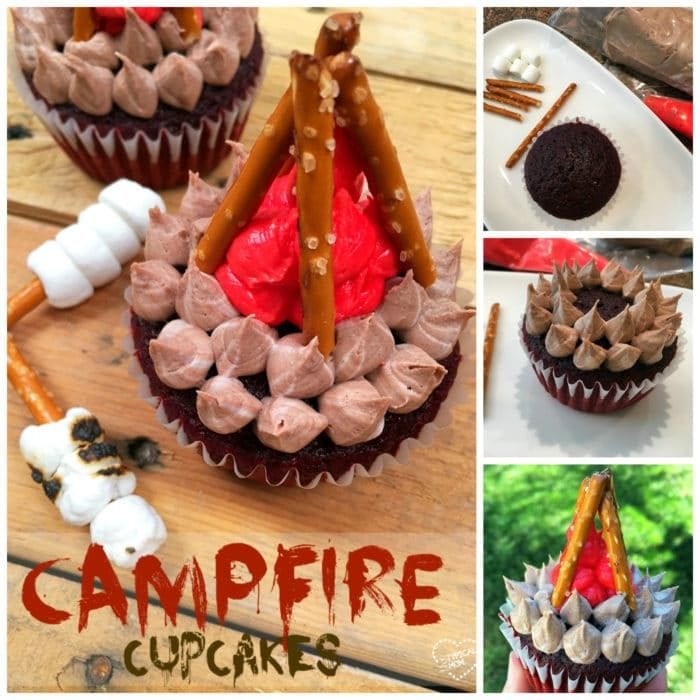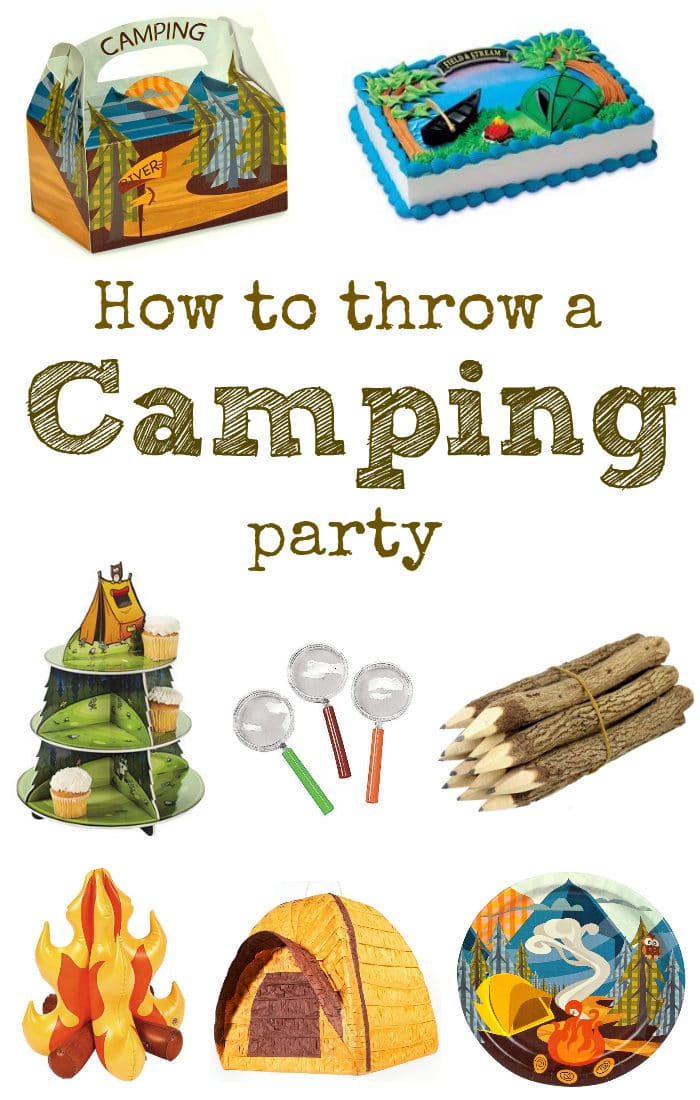 For more easy recipes and crafts please LIKE The Typical Mom on Facebook, sign up for my newsletter, and follow me on Pinterest!