Camping themed party for boys and girls are fun! If you're looking for a unique idea, a camping birthday party is so much fun and there are endless activities you can do with your guests! From glamping in the backyard to scavenger hunts and bingo we've got it.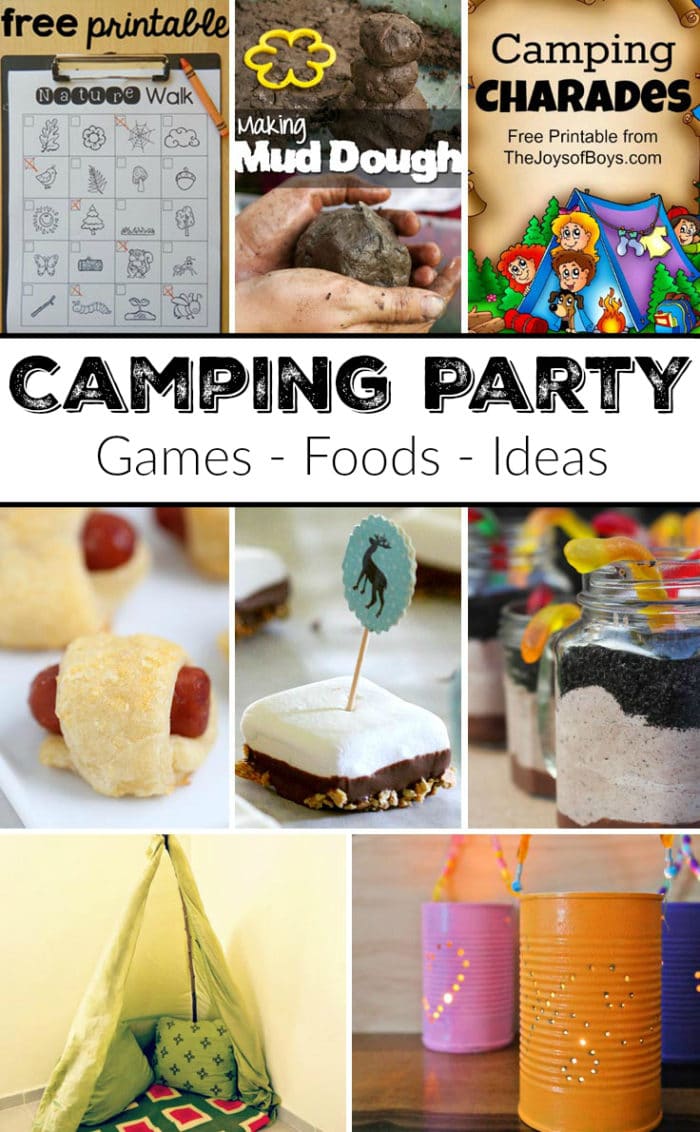 I always like to come up with new birthday party ideas and since we have one in June I thought a camping themed party would be a great idea! So, I came up with a few fun camping birthday party foods and found some more from other bloggers that we loved too. Here's an easy way to throw a camping party too! (originally published 2/16, affiliate links present)
A camping themed party is great for boys and girls! A fairly inexpensive idea and probably different from most parties they've been to, it's sure to be a hit!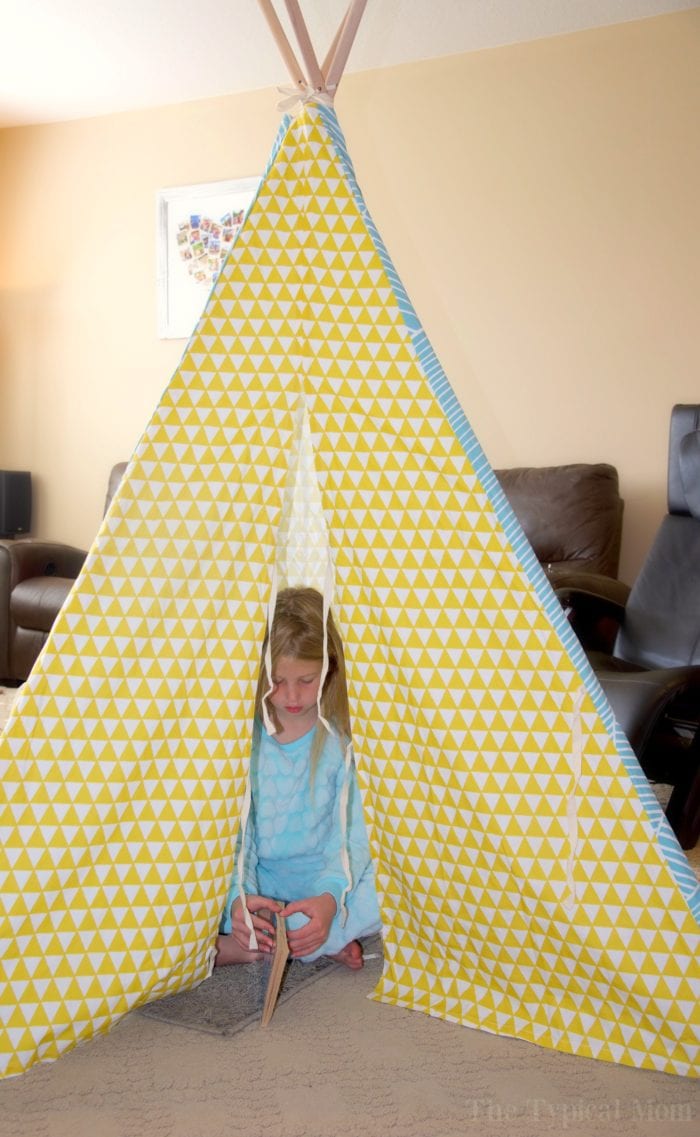 You can include a sleepover and set up tents in the backyard, go glamping, sleep in teepees, or in sleeping bags under the stars. Mock sleepovers are great too where you just have them stay until just before bedtime with have tons of camping games, foods and decorations!
I'm sure you already have items to decorate in your plethora of camping supplies in the garage. Beyond that here are ways to decorate, activities, and foods to make.
Camping Party Food – Make a party dessert table!
Find TONS more camping games here that are very affordable and your kids will love!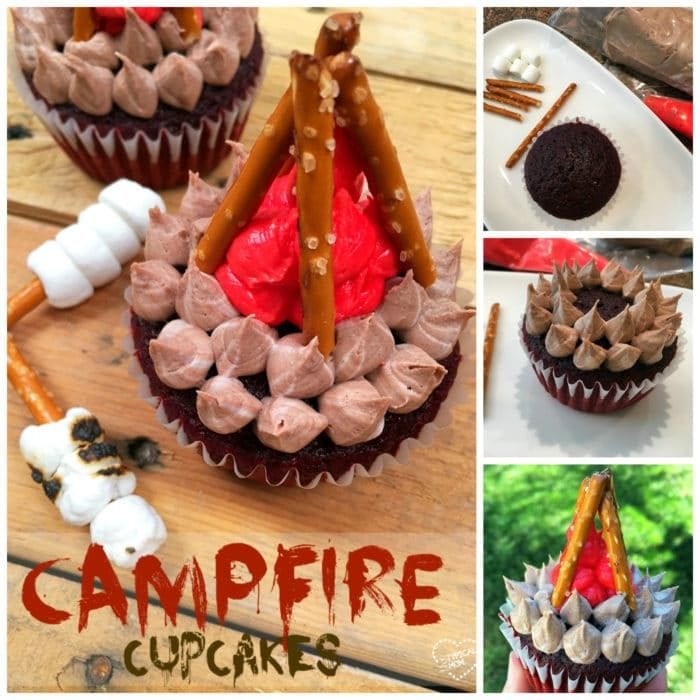 Camping themed party games and activities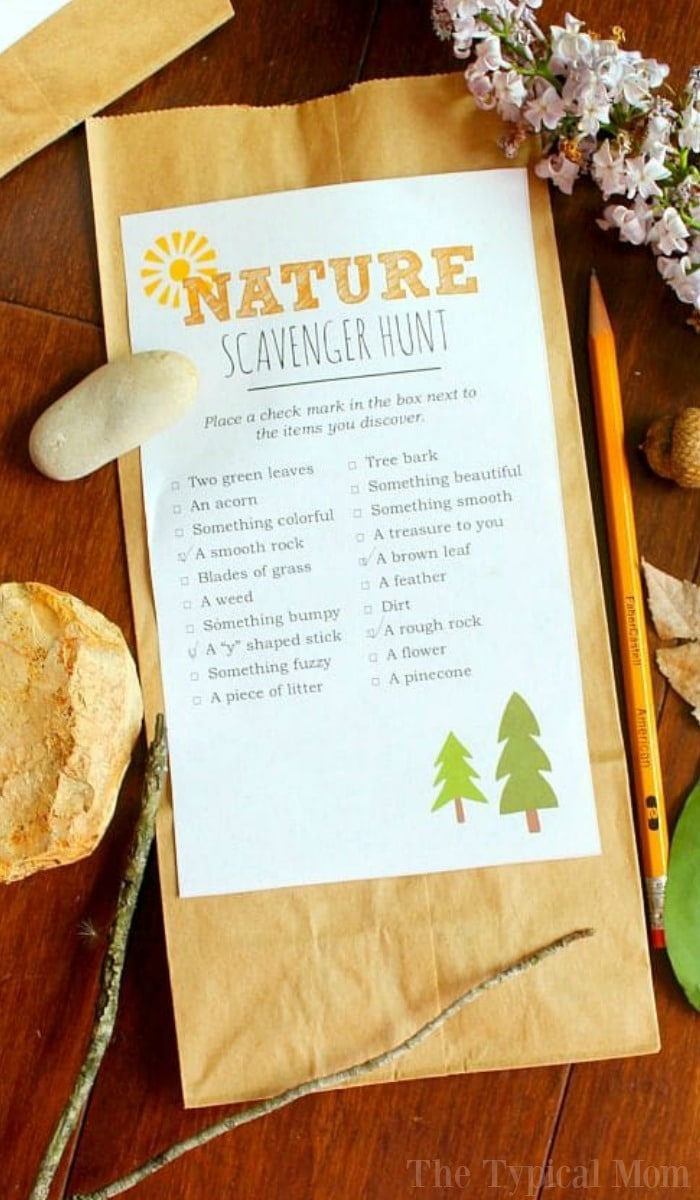 Camping themed party Decorations
Of course most of these are indoor camping birthday party ideas. If you are throwing this in the summertime you can do a lot more too including: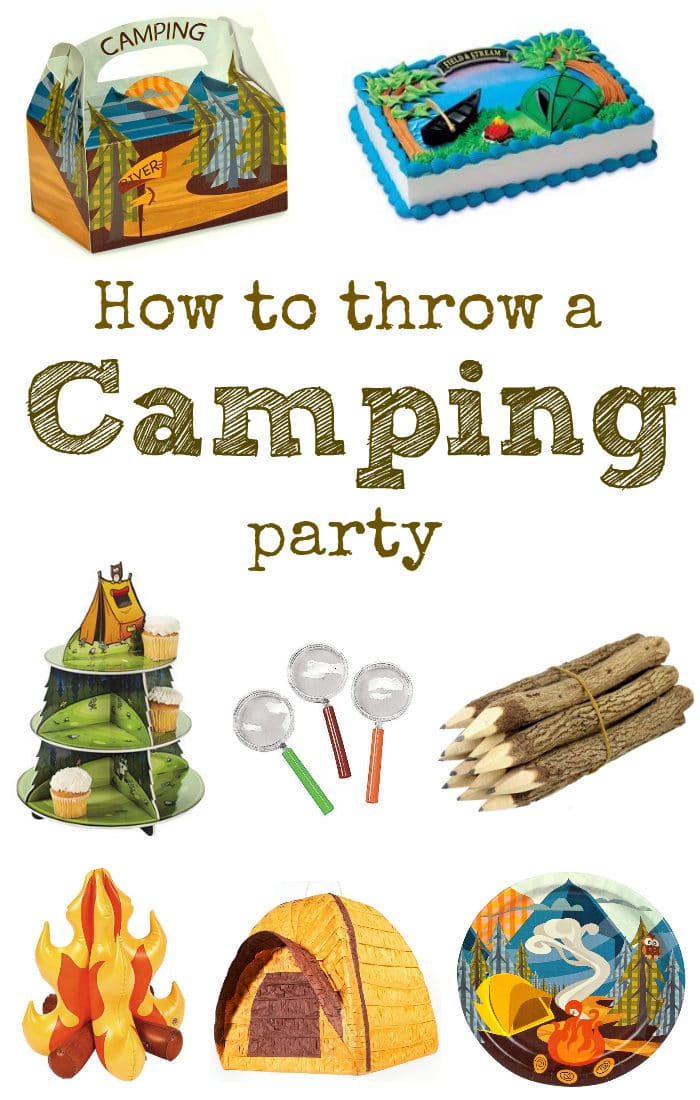 A how to of things over the campfire like:
How to make a few different s'more desserts beyond just graham crackers, chocolate and marshmallows.
Teach them how you can bake a blueberry muffin and egg inside a paper bag over a camp fire.

Mix Jiffy muffin mix as directed
Cut an orange in half and spoon out fruit inside – eat or discard
Spoon in muffin mix 1/2 way full
Put inside paper bag
Beside it break an egg and roll the top of the bag up
Place these on a grate on top of the fire
The egg will prevent the bag from burning but rather cook items inside
Unwrap bag and eat! It's a fun "science experiment" and learning how to camp together
For more easy recipes and crafts please LIKE The Typical Mom on Facebook, sign up for my newsletter, and follow me on Pinterest!
Want something else fun? Try throwing a pirate birthday party the next year.