Camping themed party for boys and girls are fun! If you're looking for a unique idea, a camping birthday party is so much fun and there are endless activities you can do with your guests! From glamping in the backyard to scavenger hunts and bingo we've got it.
I always like to come up with new birthday party ideas and since we have one in June I thought a camping themed party would be a great idea! So, I came up with a few fun camping birthday party foods and found some more from other bloggers that we loved too. Here's an easy way to throw a camping party too! (originally published 2/16, affiliate links present)
Camping Birthday Party
A camping themed party is great for boys and girls!
It's fairly inexpensive idea and probably different from most parties they've been to, it's sure to be a hit!
Celebrate during an afternoon in the backyard, have a mock sleepover or go glamping in your backyard. Any of the above are fun for kids and will surely create memories for all.
You can make your own treats with ideas below, play games with our free printables and have a blast. If you want to make things easier on yourself you can find unique and custom desserts on Goldbelly. You can get $25 off your order here, we use this site all the time!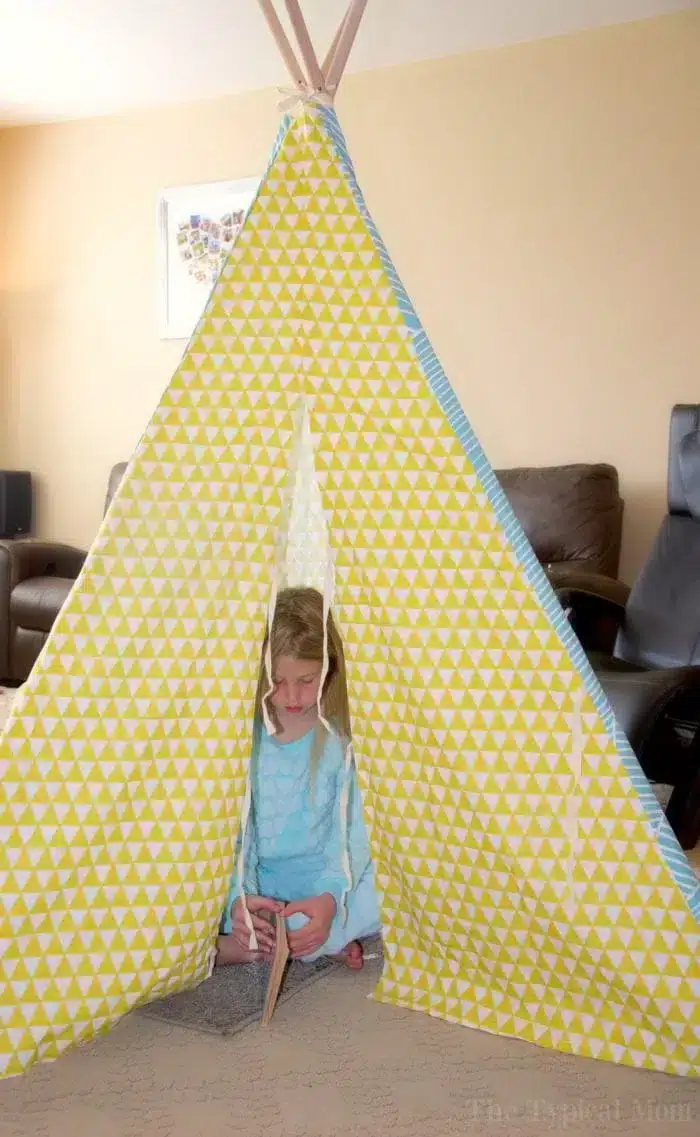 Camping Birthday Party Ideas
You can include a sleepover and set up tents in the backyard, go glamping, sleep in teepees, or in sleeping bags under the stars. Mock sleepovers are great too where you just have them stay until just before bedtime with have tons of camping games, foods and decorations!
I'm sure you already have items to decorate in your plethora of camping supplies in the garage. Beyond that here are ways to decorate, activities, and foods to make.
Camping Party Food
Find TONS more camping games here that are very affordable and your kids will love!
Camping themed party games
Whether you have an actual sleepover or a mock sleep over where guests are picked up at 9 or 10 pm you can still pretend as though you're going to sleep. Set up tents in your backyard with sleeping bags and pillows. Start a campfire, tell stories and play games until pick up time arrives.
Something that is free to do would be playing camping scavenger hunt. Pair up into teams or everyone is on their own to find the designated things on the list.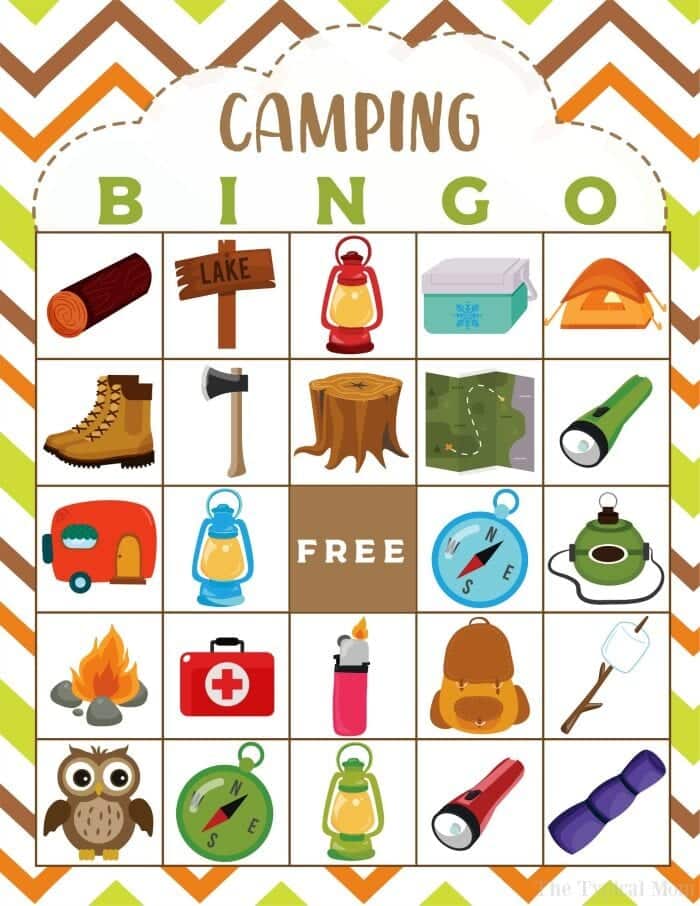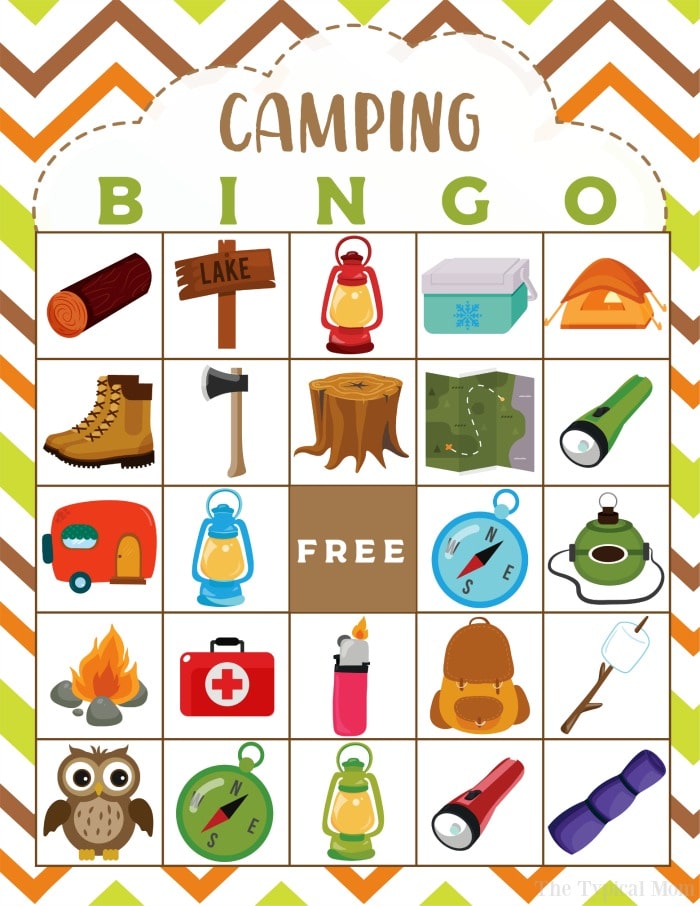 Camping Bingo Game
How to Play Kick the Can – fun game all ages can enjoy

Rainbow bingo is always a winner and free!

Throw glow rings on to this inflatable fire prop make for an easy camping game
If you're up for it you can take them all glamping in the backyard and make it an all nighter!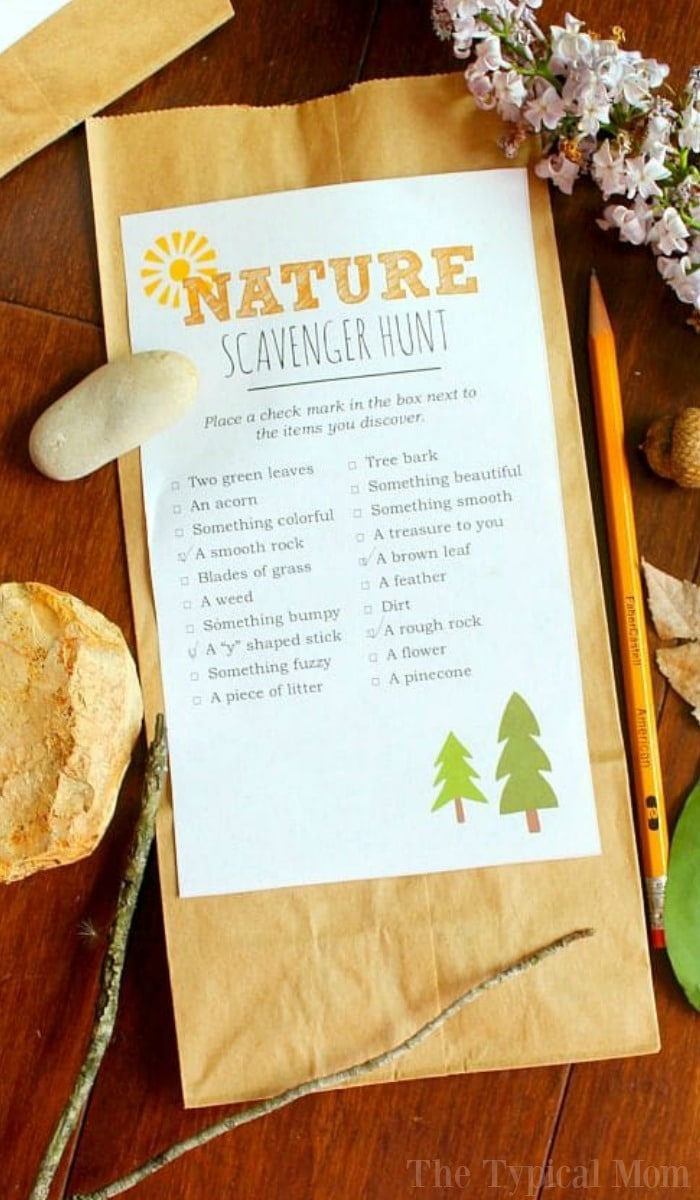 Birthday Party Camping
Of course most of these are indoor camping birthday party ideas. If you are throwing this in the summertime you can do a lot more too including: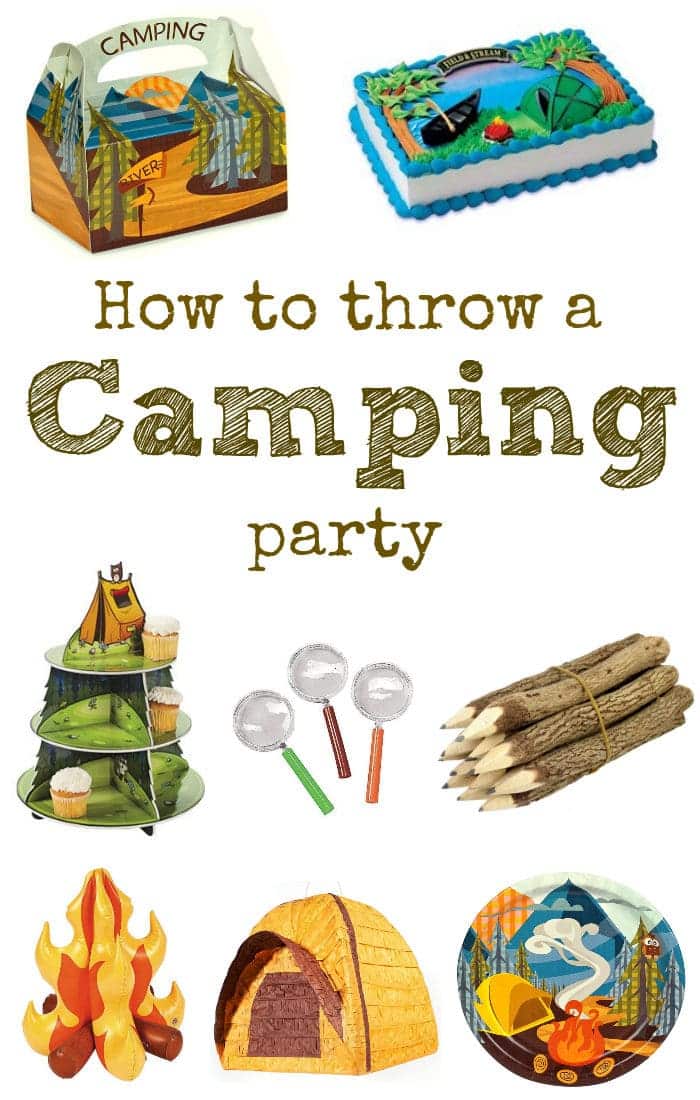 Indoor Camping Birthday Party Ideas
A how to of things over the campfire like:
You can make a fun party dessert table filled with different s'more desserts. Think way beyond just graham crackers, chocolate and marshmallows.
Teach them how you can bake a blueberry muffin and egg inside a paper bag over a camp fire.

Mix Jiffy muffin mix as directed
Cut an orange in half and spoon out fruit inside – eat or discard
Spoon in muffin mix 1/2 way full
Put inside paper bag
Beside it break an egg and roll the top of the bag up
Place these on a grate on top of the fire
The egg will prevent the bag from burning but rather cook items inside
Unwrap bag and eat! It's a fun "science experiment" and learning how to camp together
Want something else fun? Try throwing a pirate birthday party the next year.
Want to see a few of my favorite things that I am totally obsessed with?? Take a peek and see how many you might already have…twinsies!
Looking for more easy family recipes and tips? LIKE The Typical Mom Facebook page?
Then sign up for my free newsletter, and follow me on Pinterest! 😉
***** If you LOVED this recipe give it 5 Stars below and let everyone know what you thought about it. 😉