Free rainbow bingo game to play when you're throwing a rainbow birthday party or during St. Patricks Day too! Free printables are great for kids.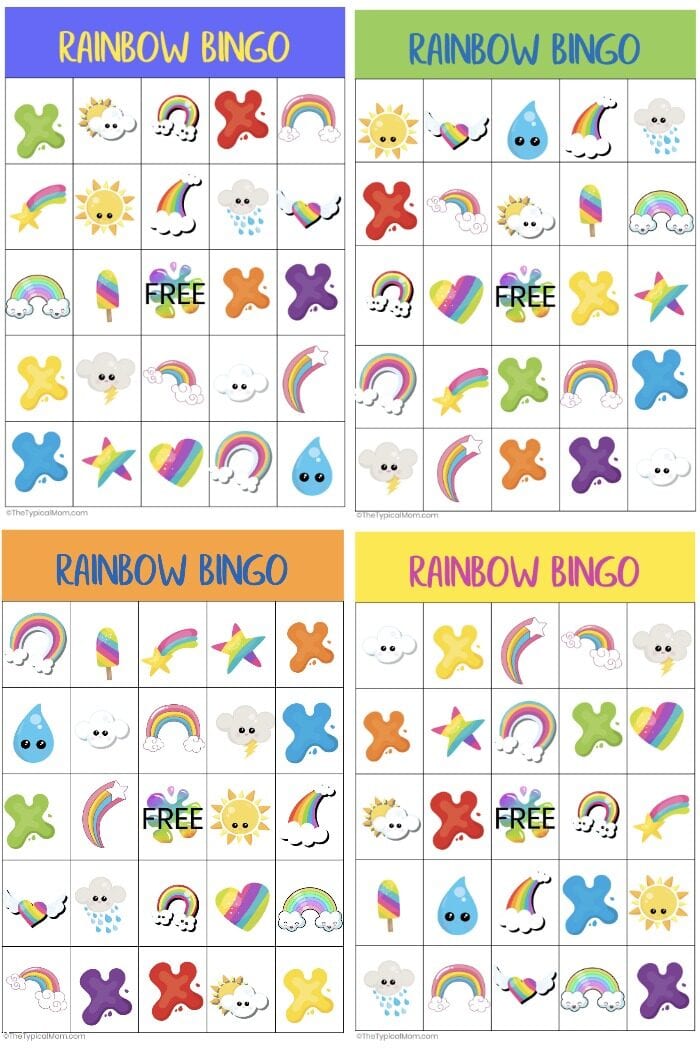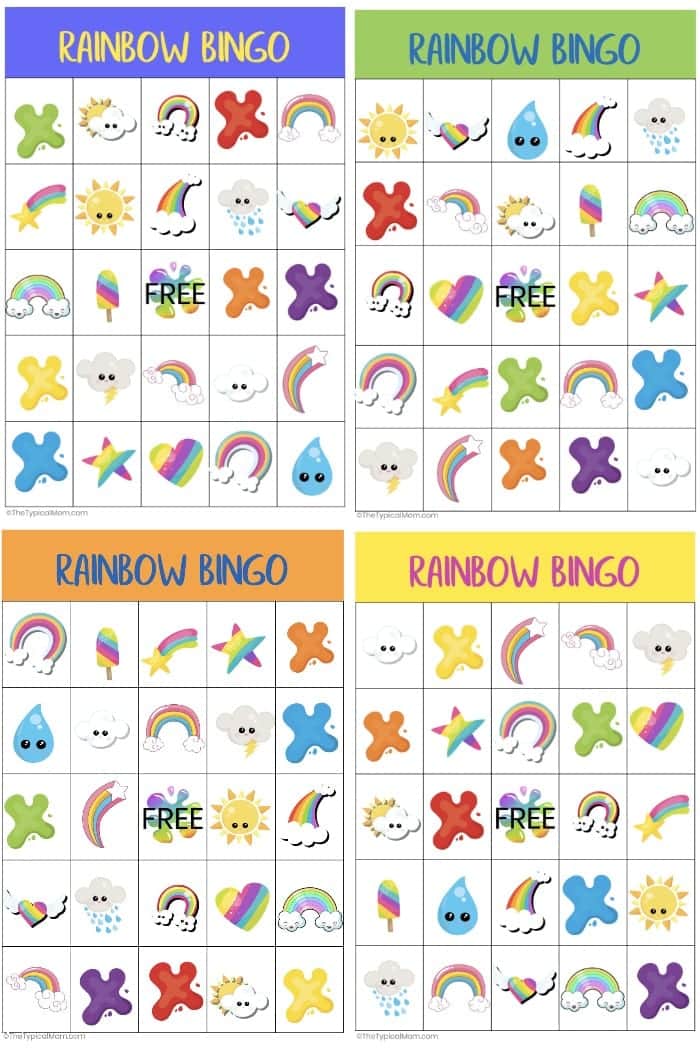 Are you throwing a rainbow party and need some free games to play??!! Well I am all about keeping costs low for every birthday party so this rainbow bingo game is perfect for boys and girls to play. With 4 different bingo cards it is great for a large group so not everyone wins at once. Perfect center time activity for a classroom too. (originally published 2/19, affiliate links present)
Free Rainbow Bingo
Whether you just love all the colors and looking for a rainy day activity to do with your kids or having a birthday party this is fun. Costs you nothing so that is a bonus too.
We've been growing our rainbow crafts and activities from there like this fun rainbow weaving art! Now we have rainbow bingo to share!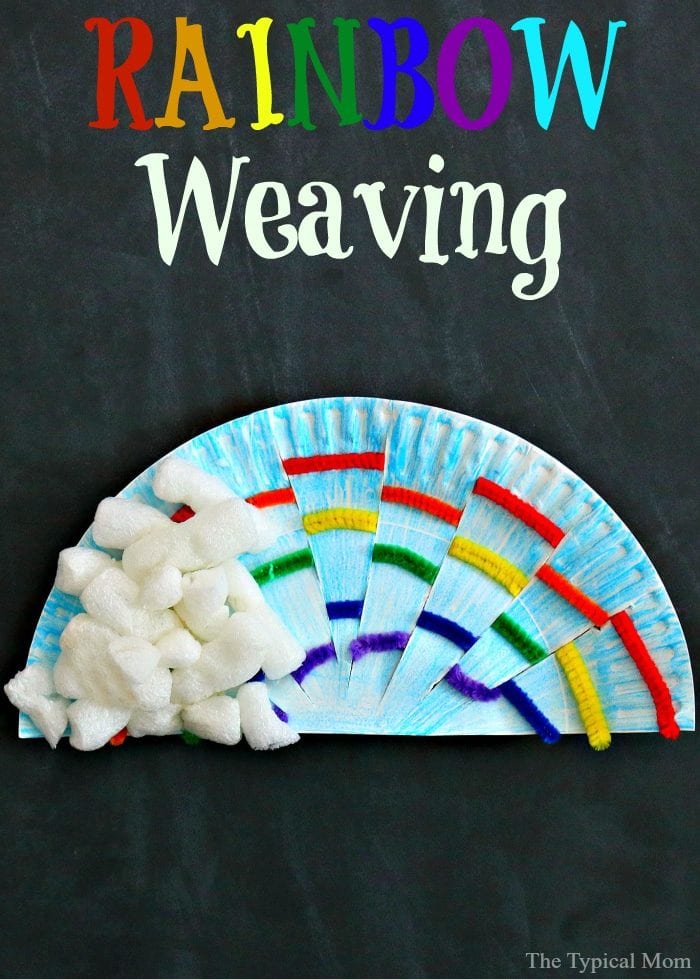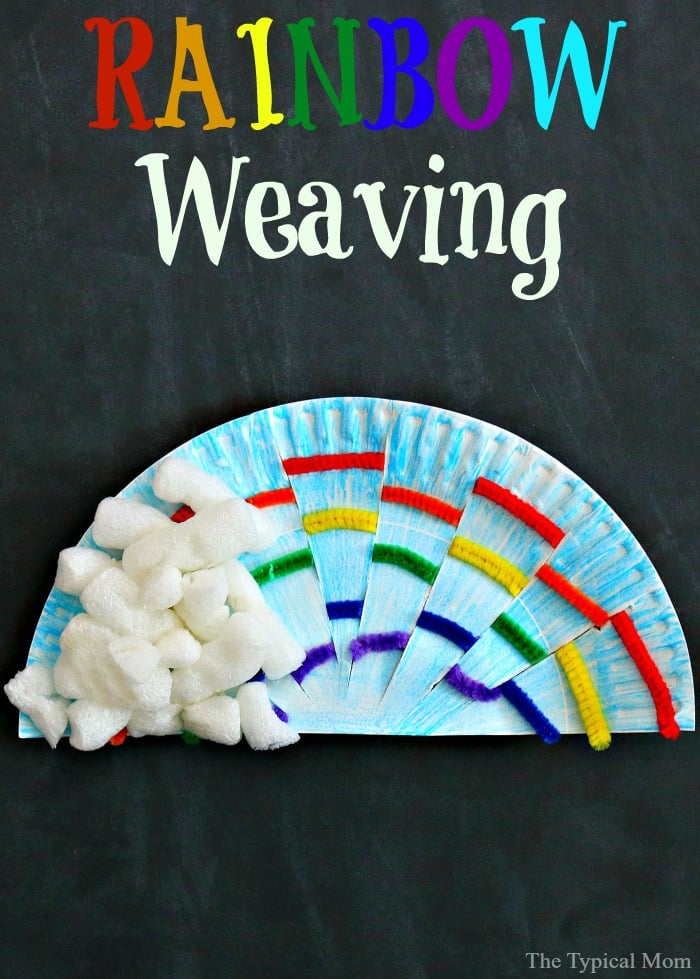 Rainbow Party Game
The colors of the rainbow, traditionally described as the colors seen in the natural phenomenon. You likely have seen a few in your day and they always make you smile when seeing one out in nature. Sometimes you might see two together as a double bow which is really amazing. What you see are as follows:
Red
Orange
Yellow
Green
Blue
Indigo
Violet
These colors are often remembered using the acronym "ROYGBIV," which stands for Red, Orange, Yellow, Green, Blue, Indigo, and Violet. It's important to note that the division of colors into seven distinct bands is somewhat arbitrary, as colors exist on a continuous spectrum. The rainbow is a result of the dispersion of light by water droplets in the atmosphere, and the colors blend smoothly into one another.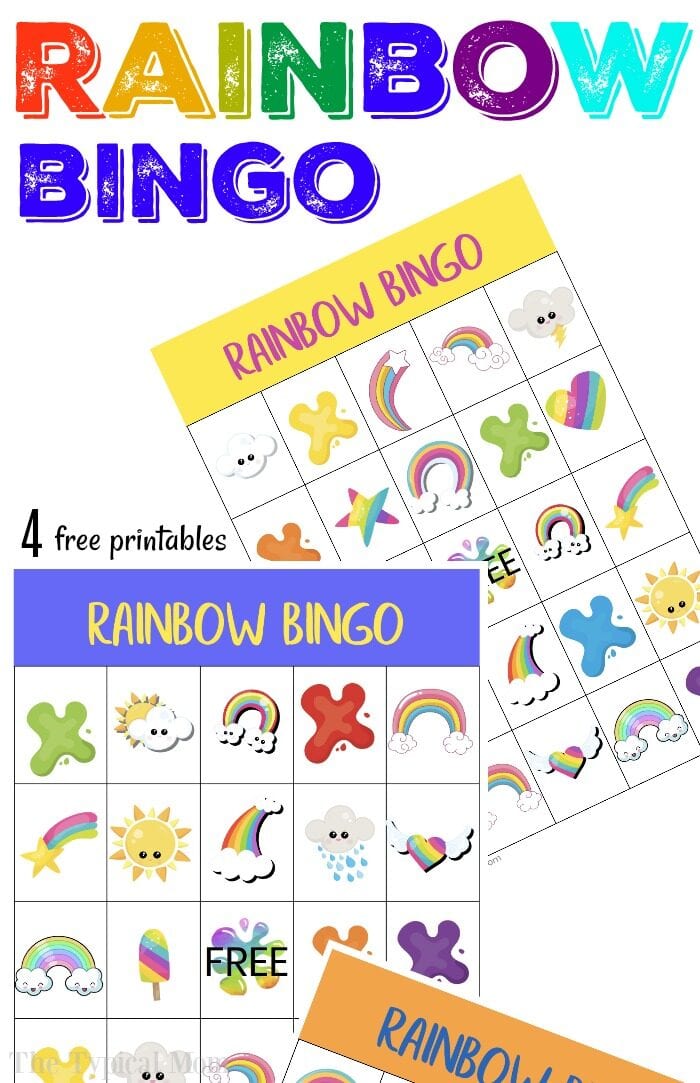 Rainbow Food Ideas
If you are having a party you may want a few other ideas to keep the crowd smiling. I suggest starting with taking inventory at your home to see what you have before buying other items or ingredients. There are so many opportunities with this one. From edible treats to other party games there are a few others below.
Printable Rainbow Bingo
** Now here are your Rainbow Bingo Printable cards so you can play with a group!
We have a lot of free bingo printables like camping bingo for every holiday because it's a game everyone can play!
If you're throwing a rainbow party you will need as many games and craft ideas as you can get!
Love these Rainbow Colored Baked Donuts – Who knew that donuts could be so colorful?
Rainbow popsicles are great if you're having a pool party.
Want to see a few of my favorite things that I am totally obsessed with?? Take a peek and see how many you might already have…twinsies!
Looking for more easy family recipes and tips? LIKE The Typical Mom Facebook page?
Then sign up for my free newsletter, and follow me on Pinterest! 😉
***** If you LOVED this recipe give it 5 Stars below and let everyone know what you thought about it. 😉