Rainbow birthday party ideas for your son or daughter! Here are tons of rainbow crafts & games you can play as well as free printables to make it great.
If you're looking for a few great food and craft ideas for an awesome Rainbow Birthday Party, you'll be able to plan your entire party with these simple ideas! Who knew Rainbow Birthday Party planning could be so easy and fun?!
Aren't the colors of the rainbow beautiful? It's a great theme that has a ton of party decor ideas we will share with you so your color party will be the hit of the neighborhood!
It's no wonder that everyone wants to have a Rainbow Birthday Party at some point in time as they're growing up. Rainbow-themed parties offer so many cool options and are perfect for boys and girls!
You have multiple colors or even go unicorn themed a bit too since we all know that unicorns and rainbows go hand in hand!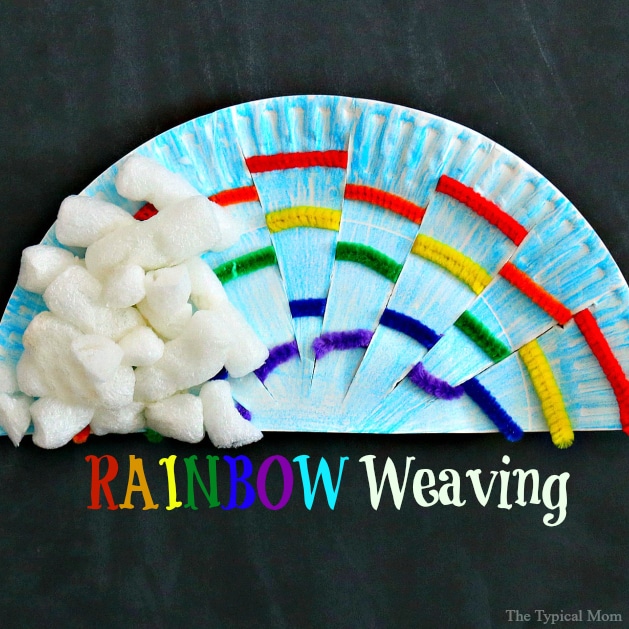 Here are some super simple ideas that you can DIY to create an amazing Rainbow Birthday Party!
Rainbow Party Decorations
These are just a few ideas to consider adding to your upcoming rainbow birthday party.
If you want to make things easy order these rainbow party supplies online.

An array of colorful balloons

is a given! – Either just grab some rainbow balloons to spread around the house and/or yard or hire someone to make an arch.
Rainbow Party Favor Bags – Have your party guests make their own treat bags, and then fill them full of goodies!
Chunky Rainbow Craft – Such a cute and simple rainbow craft!

Create a candy bar

– Separate candies into colors and put each one in cute bowls!
DIY Unicorn Shirt – Who wouldn't love to make their very own unicorn shirt!?
Printable Rainbow Bookmark – Promote the love of reading with these adorable bookmarks.
Amazing Rainbow Rocks – Painting rocks is seriously so much fun!
Make a

rainbow backdrop

that can be used for photos!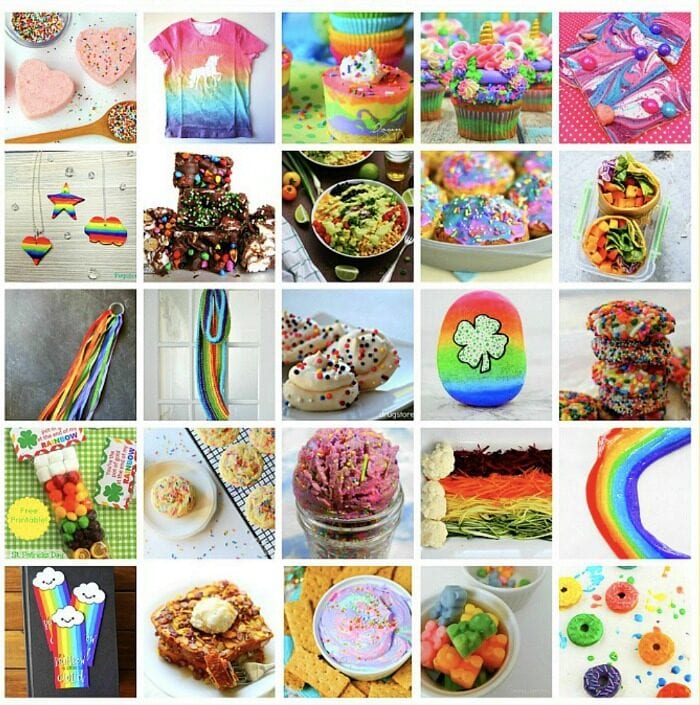 Rainbow Party Crafts
And while those rainbow crafts are adorable, let's not forget the rainbow food options as well!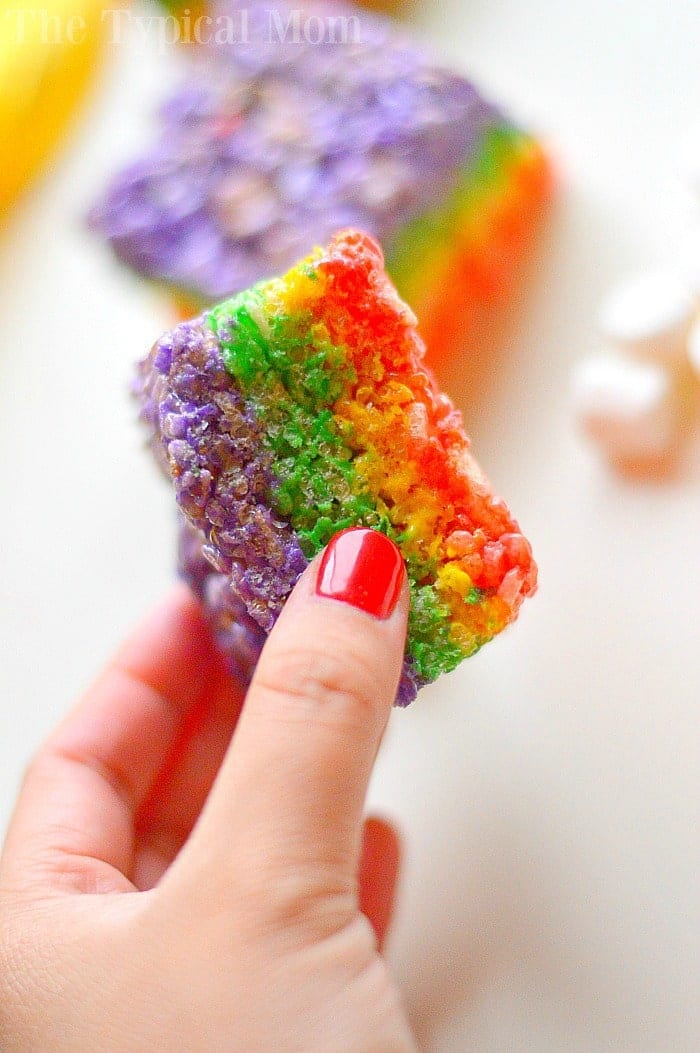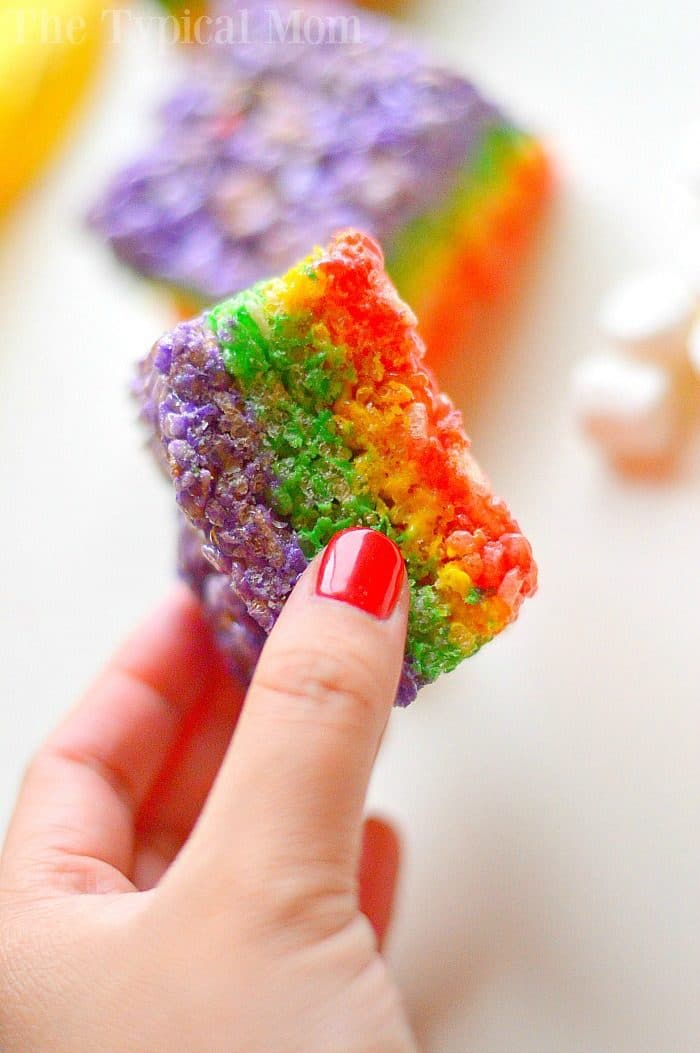 Rainbow Food Recipes Anyone Can Do
When it comes to planning the perfect Rainbow Birthday Party, you need to make certain that you have a wide variety of rainbow food and crafts for everyone to choose from and create!
Once you have your food and your crafts chosen for your Rainbow Birthday Party, make certain that you take the time and plan out all the other small details as well.
More than likely, you'll want to have a few games to play too, right?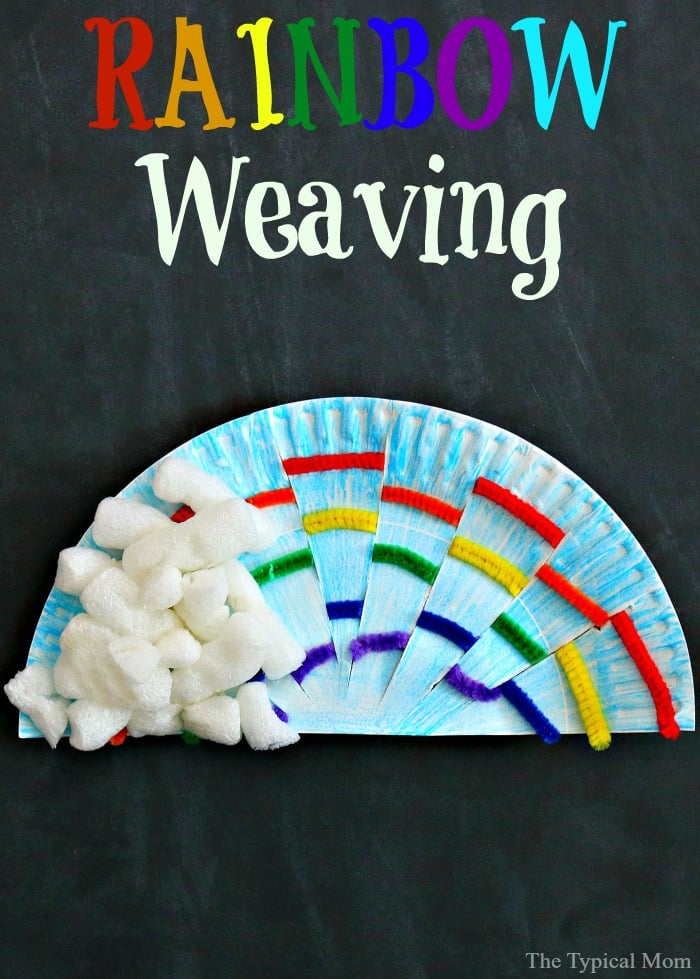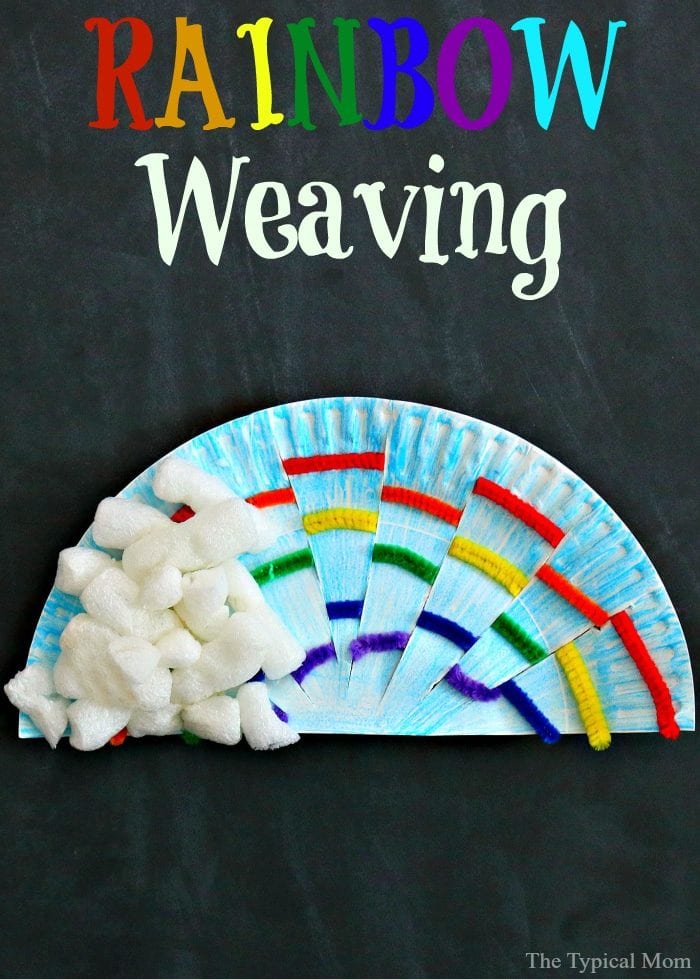 Games to Consider Playing for your Rainbow Party
When I think of rainbows, I think of being outside. And to me, letting all the kiddos outside to play during the birthday party opens up a huge array of options!
Hide and Seek Skittles Hunt
Head to the store and buy a few bags of individually wrapped skittles. Hide them around the yard for the kids to find! Once you say go, let them all run around and try to find as many bags of skittles that they can! You'll love their energy, they'll burn off some of that sugar, and then be able to refuel with even more!
Grab these free printable rainbow bingo cards and use rainbow jelly beans or buttons as markers!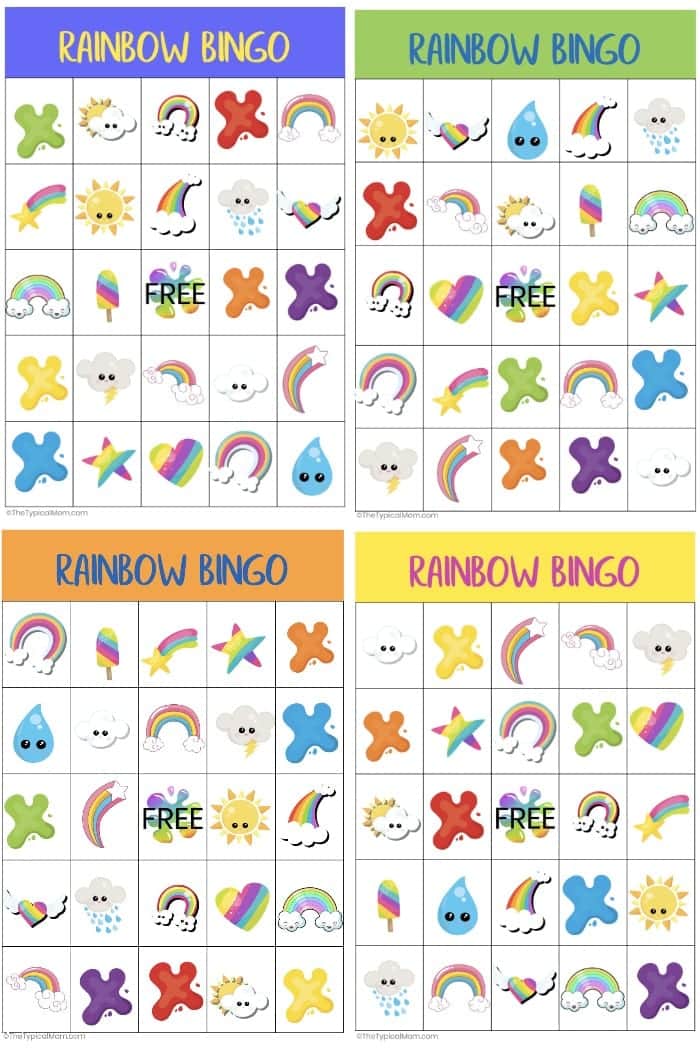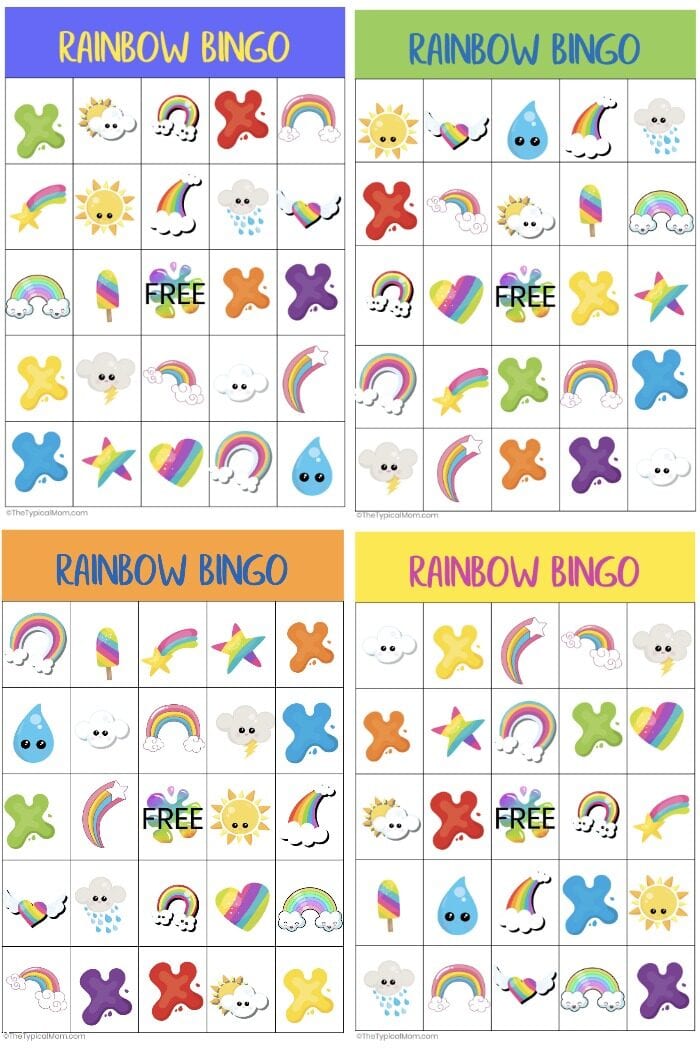 Have different colored pieces of yarn cut and ready for the kiddos. Make a starting line (that doubles as the finish line) and have two teams split up evenly, standing side by side.
Everyone gets a color of yarn and when you say "go", the first kid runs to a designated area and back. When they cross the line, it's the signal for the next kiddo to go.
The first group of "rainbow racers" to cross the finish line completely, wins!
Planning and having a rainbow birthday party is so much fun! With this giant list of rainbow craft and rainbow foods, you should have no issues planning one of the tastiest, colorful and epic rainbow birthday parties ever!
Everyone will be talking about all the awesome ideas and looking forward to your other planned parties throughout the year!