I'm a former Teacher and even though I am not in the classroom I'm still drawn to simple crafts for kids that they can do at home (especially during those Summer months when they need something to do). This rainbow weaving art project for kids is perfect for the classroom during St.Patricks Day, or just for fun at home. Here is how you make this paper plate rainbow weaving art project.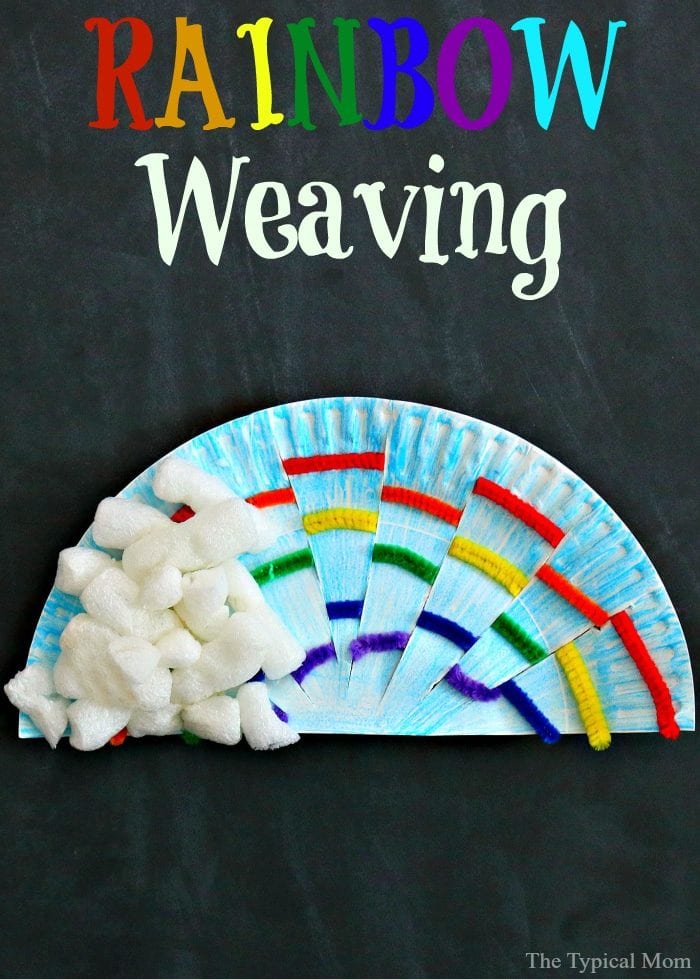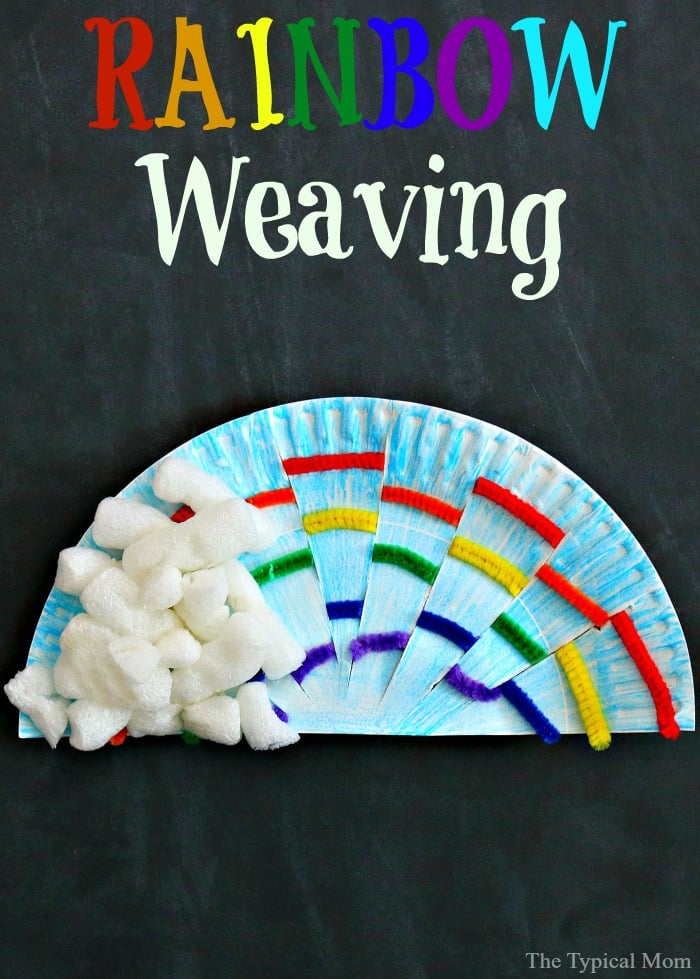 For this rainbow art project you just need a few things to get you started. I would suggest making the slits in the paper plate yourself, probably after they color it blue with crayons (makes it easier). Pipe cleaners are great when it comes to weaving because they are stiffer than yarn and great for little hands. Here's what you need and how you make this rainbow craft.
Rainbow weaving art
Materials
Paper plate
Pipe cleaners (affiliate link – red, orange, yellow, green, blue, purple)
Colored pencils / crayons
Cotton balls or foam peanuts
Scissors
Cut the paper plate in half. It is easier to use an Exact knife on a board to cut this rather than scissors (faster too). Have the children color it as they desire, before or after you cute. You could use watercolors to paint it blue or crayons.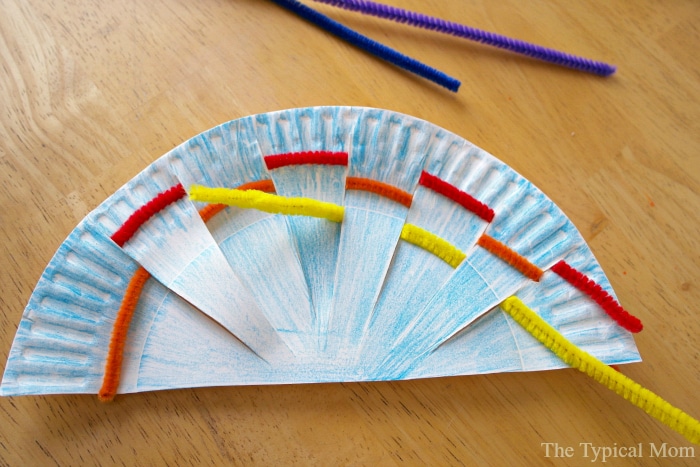 Weave the colored pipe cleaners thru one at a time using the colors of the rainbow, ROYGBIV!  Glue cotton balls in the corner to represent clouds if you wish and your rainbow weaving art craft is done!  It is a great weaving activity for Kindergarteners and just fun for everyone really. If you're looking for more St.Patrick's Day ideas check out our other rainbow edible post too!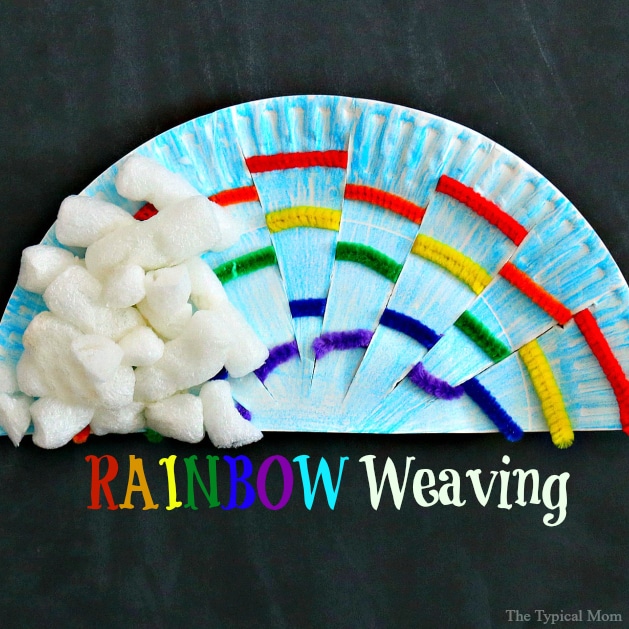 For more easy recipes and crafts please LIKE The Typical Mom on Facebook, sign up for my newsletter, and follow me on Pinterest!