An art themed birthday party is perfect for boys and girls and inexpensive to put together! Here are a few fun party ideas including palette cupcakes, games, and art party favors that are perfect for artistic kids of all ages.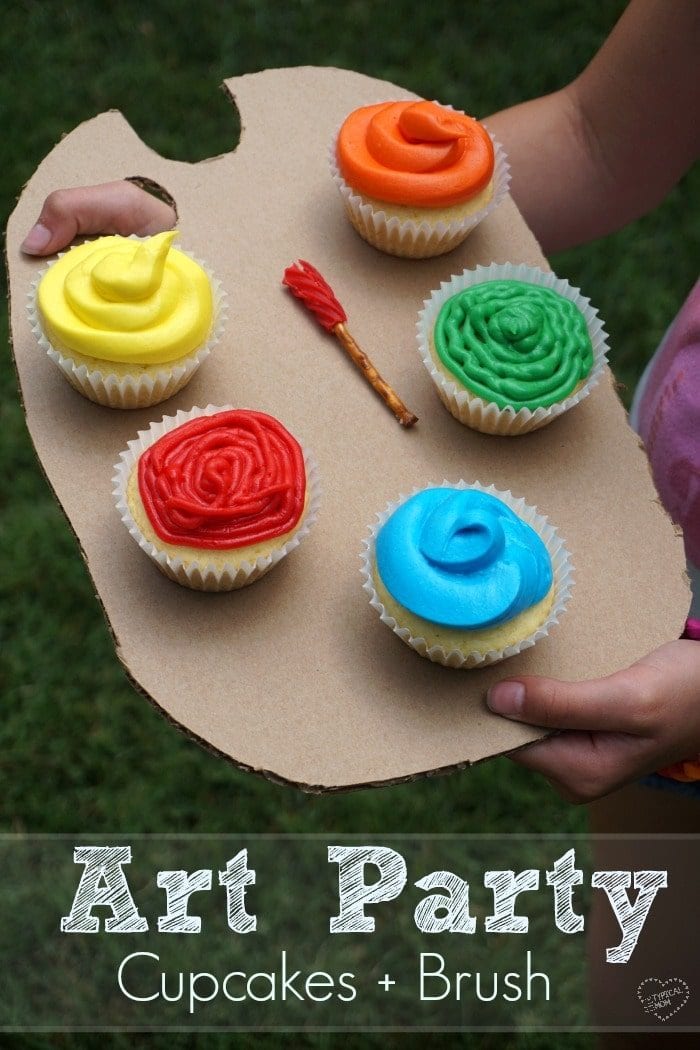 If you have multiple children it is nice to come up with a few different birthday party ideas. With 3 kids ourselves we have done it all, from going to pizza parlors to home birthday parties and we prefer ideas that are creative but aren't too difficult. Here is an easy idea for an art themed birthday party and a few decoration ideas + games you can play too! (originally published 5/16)
Along with ease we like ideas that are inexpensive so that they can invite as many friends as they'd like and the cost isn't a problem.
This first idea was Pinterest inspired and you can create art palette cupcakes + let the kids design them (I came up with an edible brush too)! First you will need to bake some cupcakes.
I am all about easy so I use white cake mix, here is a recipe for just 6 cupcakes using a box of cake mix if you are just doing this for an art afternoon and not a large party.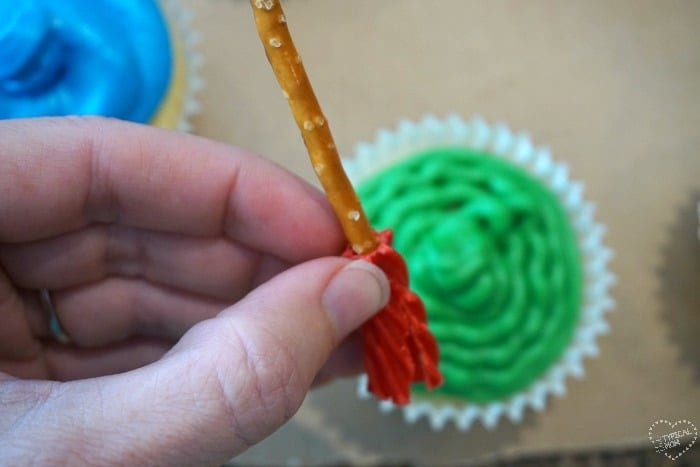 I just fill pint sized freezer bags with colored frosting and cut the corner off to decorate the cupcakes and the edible paintbrush is a straight pretzel with a piece of jumbo red licorice cut so that it looks like a brush.
The palette is just a piece of cardboard so that is cheap. You can draw it on and let them cut it out or have them cut out beforehand.
Here's a quick rundown
Here are a few more art themed birthday party items that are fun and inexpensive too:
Here is another fun art craft to do with the kiddos that is inexpensive and fun to do, all you need are small canvases and paints. You can use watercolors or acrylic paints.
There are watercolor art projects and a video to show you how to create it here.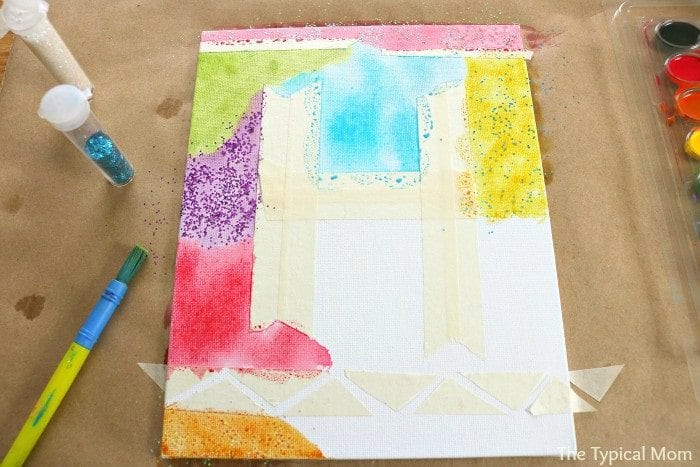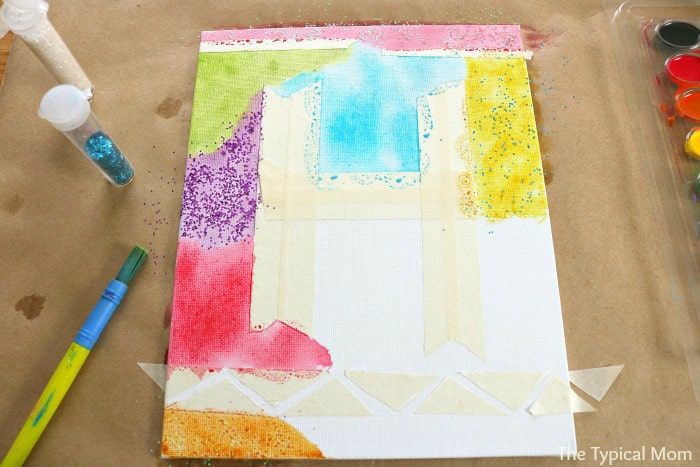 If you like our ideas for an inexpensive and fun art themed birthday party, check out our cheap girl birthday party ideas and this camping themed birthday party post too!
For more easy recipes, tips and crafts please LIKE The Typical Mom on Facebook and follow me on Pinterest! You can also sign up for my free weekly newsletter which is packed with goodies I know you'll love. 😉