Here are a few easy watercolor painting ideas that are cheap and fun for kids and adults. Easy activities involving even edible Kool Aid paints and other mediums that Preschoolers and Kindergarten students can do in class or right at home. If you're looking for cheap crafts for kids these are some of our favorites.
Kids love to watercolor, but have you thought about using them beyond a piece of paper? There are other ways to use them that kids really enjoy such as this one using a canvas and masking tape to reveal a hidden letter or picture! Here are a few fun watercolor painting ideas for kids. (originally published 2/16, affiliate links present)
Watercolor Painting Ideas for Kids
This is a really fun project and you only need a few items to make it. Since it is watercolor you don't need to worry too much about staining though you should always protect your surfaces and clothing whenever possible. This is a great Birthday party idea, and inexpensive as you can order canvases for $1/ea. below. Here is what you need for this watercolor craft.
Watercolor Art Activities
Paint brush
Cup of water
Paper towel(s)
Glitter (if you dare)
Canvas, cheaper online – (or thick card stock)
Masking tape
Yarn
Hot glue gun
Start with you masking tape to create your letter, design, or your entire name.
If you make a mistake just peel it off and put it in the right place, that is why masking tape is the best type to use for this watercolor craft for kids (or adults).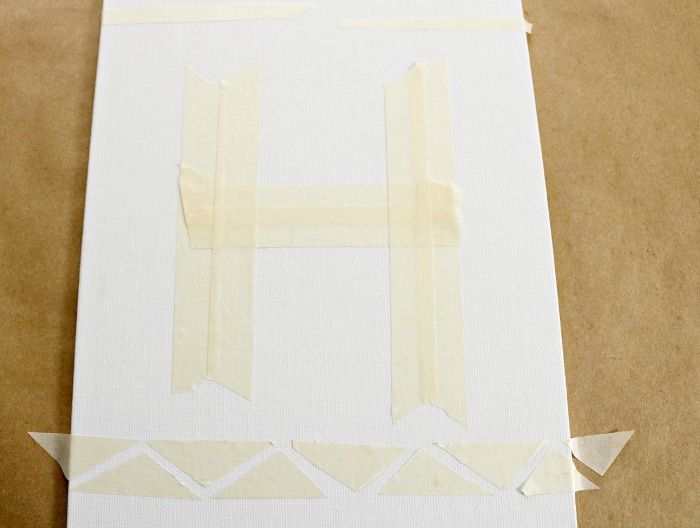 Painting Ideas for Kids
Now dip the brush in water and swirl it in your first watercolor. Paint a section of your canvas and paint right over the top of the masking tape so it goes all the way to the edge when you tear it off.
You can use watercolors or acrylic paints like this polka dot art project idea below.
Here we used acrylic paints but if you made the watercolors dark you could do the same idea as seen above. If your kids are older the acrylics really come out brilliantly.
Gives it some texture when it is dry and done too. Watercolors, or using our Kool Aid paints (link below) are better for younger children typically. Your choice of course but either way this is an easy art project for kids. Mine love it, even my teen!
Rinse your brush after each different color and tab excess water off with paper towel. Paint all around the tape so when you remove it the underneath of the tape is white and the surrounding area is colored so it REALLY stands out.
** Tip, use a throw away tablecloth underneath so you don't ruin your table. Another great idea if you can find some paper bags at the store is to cut along the seam.
Fold out flat and use that underneath. Give one to each child and you're set.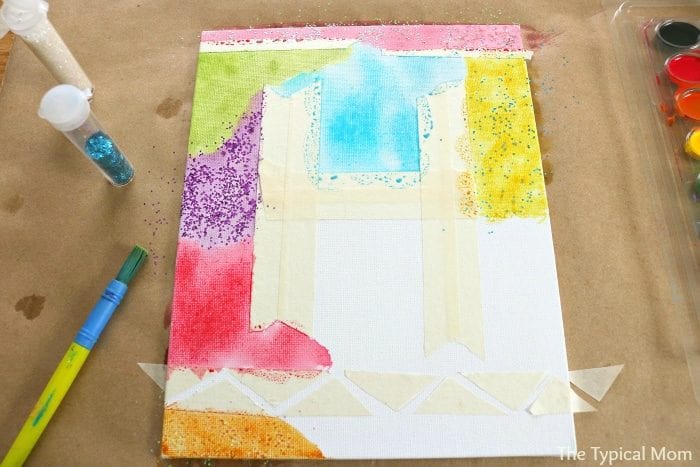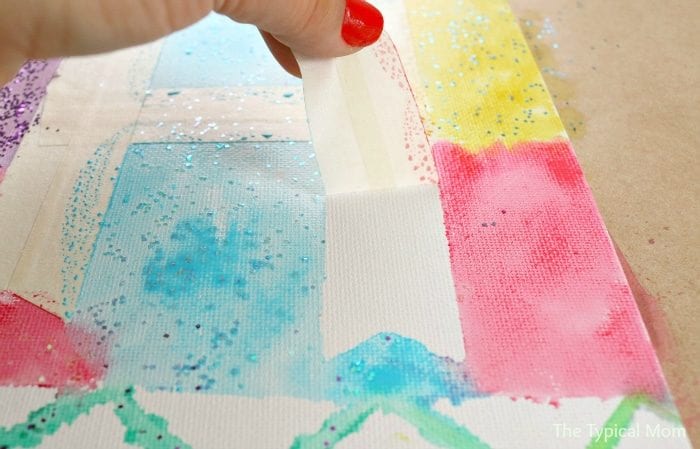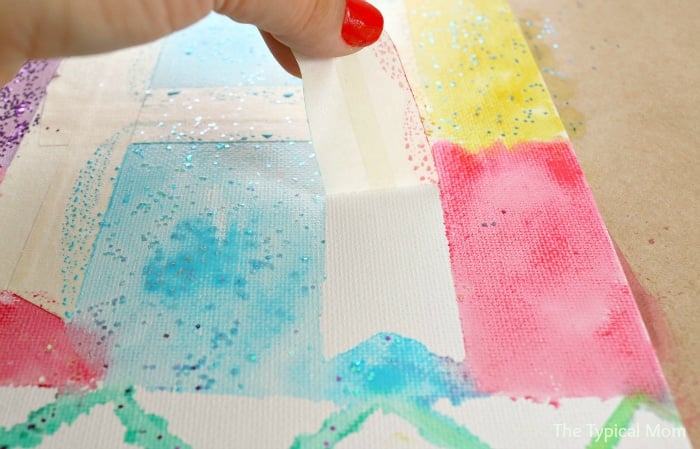 Sprinkle your glitter on to the wet paint before it dries if you want to tackle the glitter monster. lol. Allow the canvas to fully dry and then let your kids pull each piece off to reveal their design!!
That is the fun part for them! To hang just hot glue a piece of yarn on to the back of the canvas at the top, double it up for strength. Have fun with these watercolor painting ideas.
Looking for other fun watercolor activities for kids? Start with something super easy to keep them busy like our free color by number sheets. Then on to more….
Kool Aid paint is another fun activity that is non toxic and great for all ages
2 ingredient edible playdoh is fun
Then print out a few printables like our Earth Day color by number sheets and more color by number free printables here.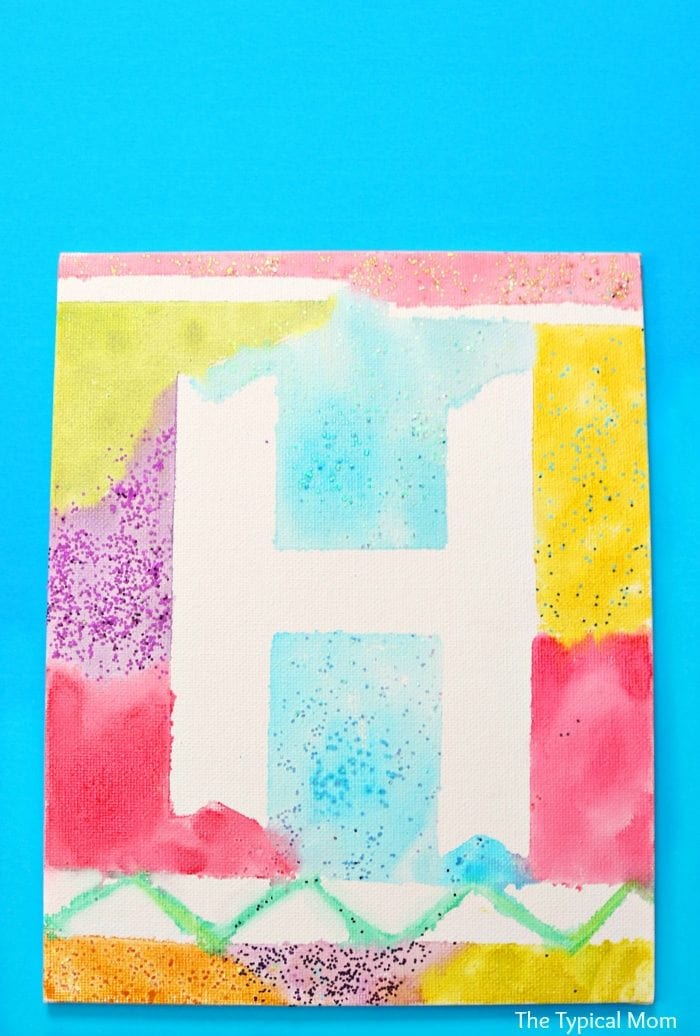 Here's another way to make an easy polka dot art project too.