This is how easy it is to make Kool Aid paint so your kids can watercolor safely at home! A fun and inexpensive craft for kids that is easy to put together. Free from chemicals it's a great activity for Preschool children and toddlers too! Painting has never been so fun, and yummy too.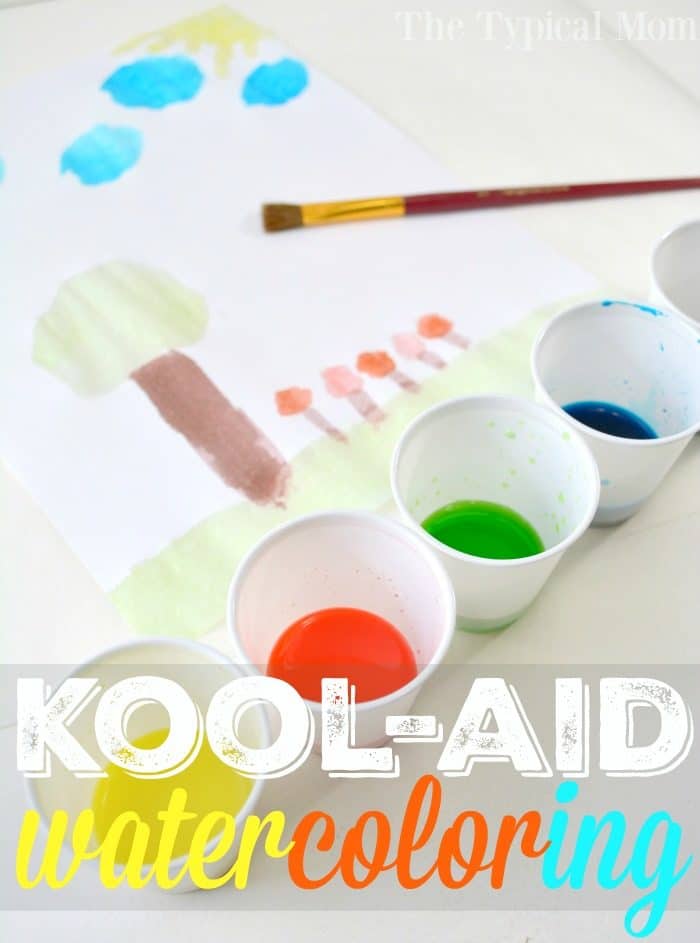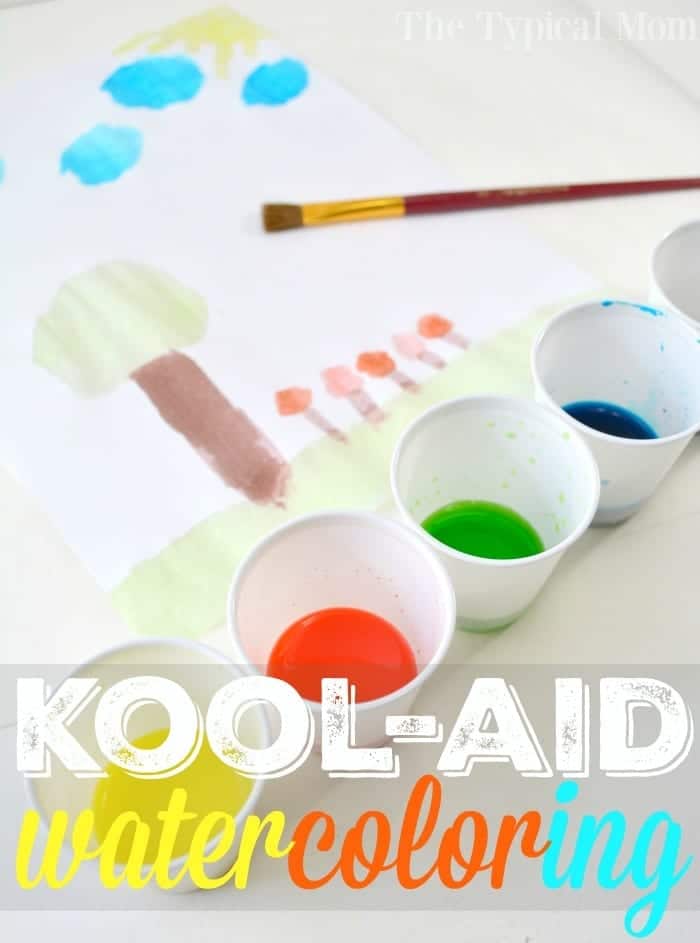 We love easy crafts for kids, cheap ones are even better and this Kool Aid paint meets both those requirements! It is non toxic for the youngest of children, perfect craft for Preschoolers and really fun too! Whether you're a Kindergarten teacher looking for a fun activity for center time or a mom looking for a rainy day activity that is cheap, this one will make your kids smile. (affiliaate links present, originally published 2/28)
Kool-Aid Paint
Here are the basic things you will need to make these paint colors.
Small Dixie cups are great and you may have those at home.
If you don't want to go out and buy anything you can reuse the paint brushes in your traditional watercolor sets and just wash them off really good.
You'll need enough for a large class I have links below to grab everything you need.
My daughter here will show you how it is done: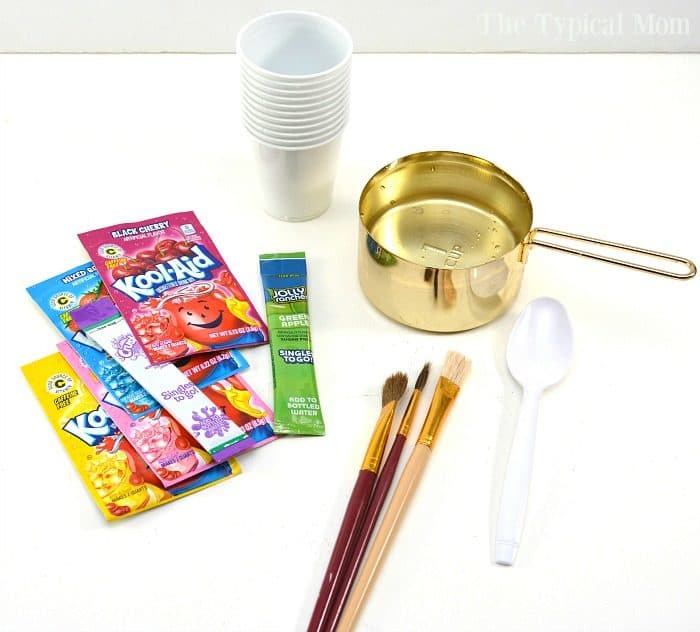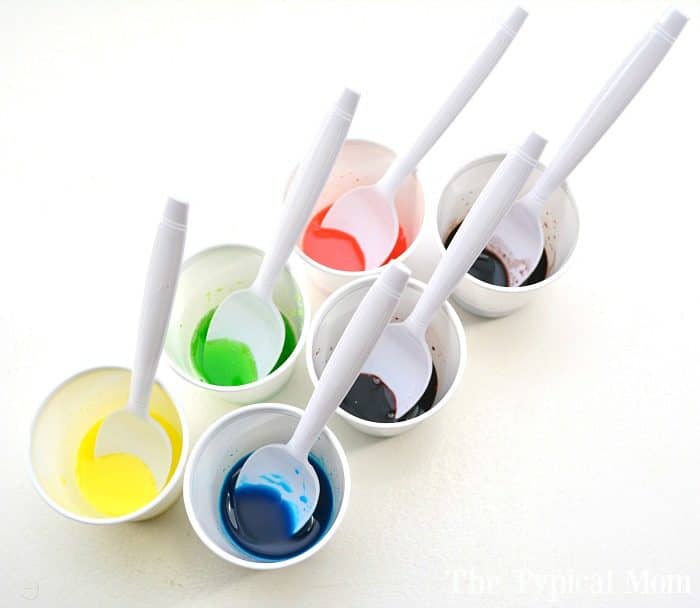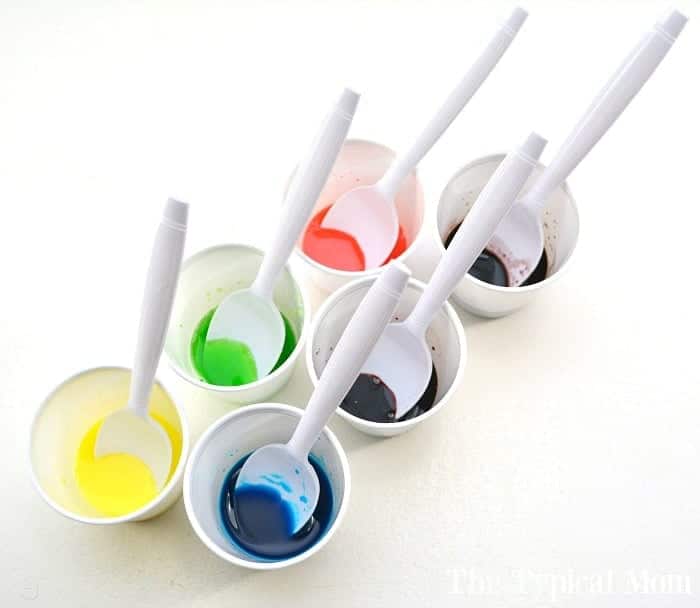 If you want really brilliant colors then add less water, more water for lighter Kool-Aid paint colors. The kids can even make these watercolors because it is no more than water and Kool Aid. You can use other brands out there as well if you already have those or the other brands are on sale, it works the same.
How to Make Kool Aid Paint
Kool Aid packets – you can find a variety of colors here
Water
Paint brushes – small ones with little tips are best
Paper – watercolor paper works best
Small cups – I find small Dixie cups are inexpensive and the perfect size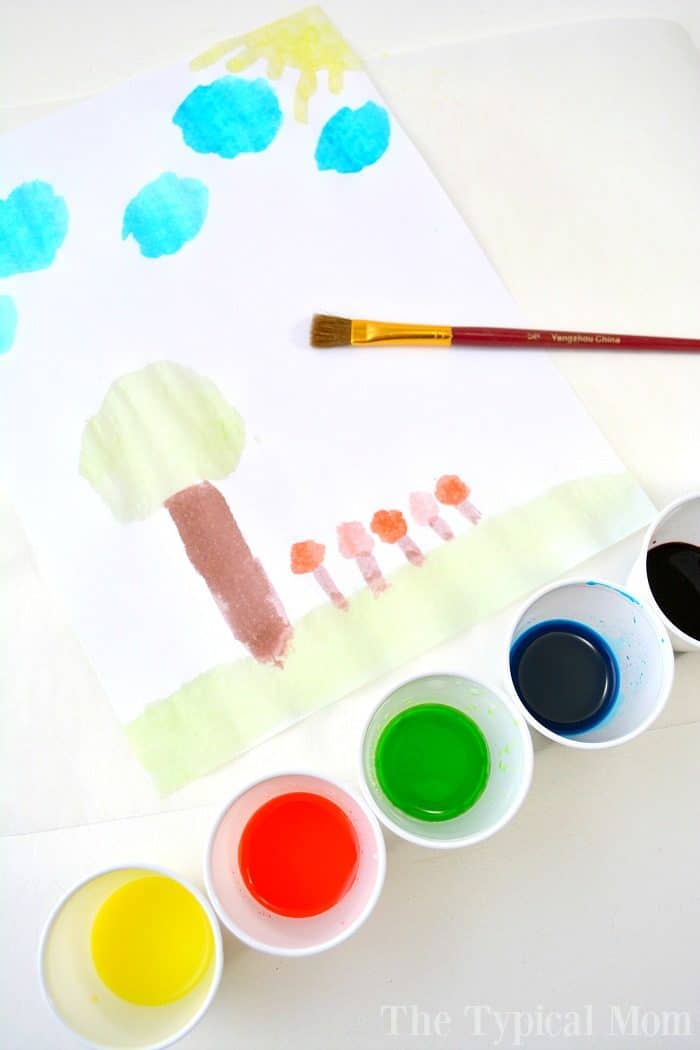 Directions
Pour each Kool Aid packet into a separate small cup.
Use a variety of colors for more fun.
Add a tbsp. of warm water into each cup and stir well until the Kool Aid is dissolved.
Lay down a protective tablecloth on to your table to catch any spills.
Give each child a paintbrush, different cups of colored "paints", and a piece of paper to watercolor.
Have fun!!
Can store unused "paints" in covered containers in the fridge for a few days (make note that Kool aid may stain containers and/or clothing)
Looking for other fun kids activities?
You can do all sorts of fun watercolor painting activities with this
Rainbow weaving art is fun
For more easy recipes, tips and free printables please LIKE The Typical Mom on Facebook and follow me on Pinterest! You can also sign up for my free weekly newsletter which is packed with goodies I know you'll love. 😉