This easy marshmallow edible playdough recipe is fun and you can make it right at home! Play with it and then eat it after you've created your masterpiece.
Marshmallow Playdough
My oldest daughter wanted to "cook" and toyed around with the idea of creating an easy edible play dough recipe for her sisters to enjoy….here's how you make it.
She heard of the idea of making edible fondant with marshmallows and powdered sugar and we thought that fondant was somewhat like a playdoh consistency so we would start with that.
Edible Playdough with Marshmallows
Using only mini marshmallows, some non stick spray, food coloring, and powdered sugar we were able to make some edible playdough to play with.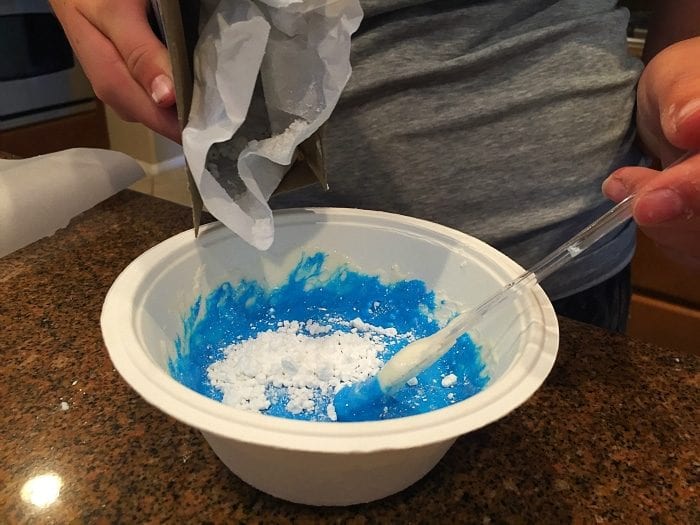 2 Ingredient Edible Playdough
Of course you don't have to color it, but it made it a bit more fun. The main two ingredients are marshmallows and powdered sugar.
The non stick spray and parchment paper are to help with the cleanup and stickiness when kneading it. Use about a large handful of mini marshmallows and melt for about 20-30 seconds in the microwave (depending on how how yours is).
Immediately add your food coloring and add powdered sugar slowly mixing as you go until it is thicker.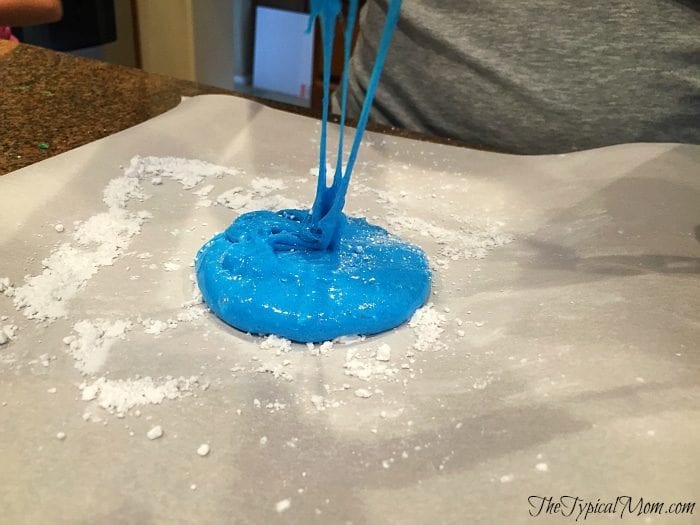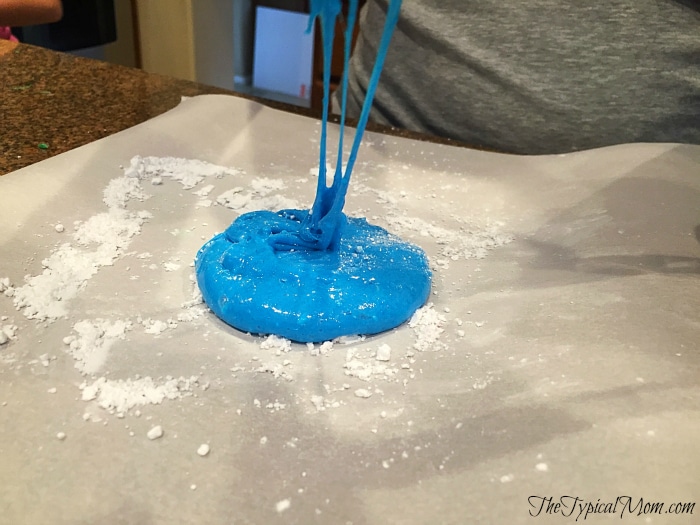 Then put it on your parchment paper and knead it with more powdered sugar as you would pizza dough until it is the consistency you want.
Don't add too much as it will harden faster than you would like.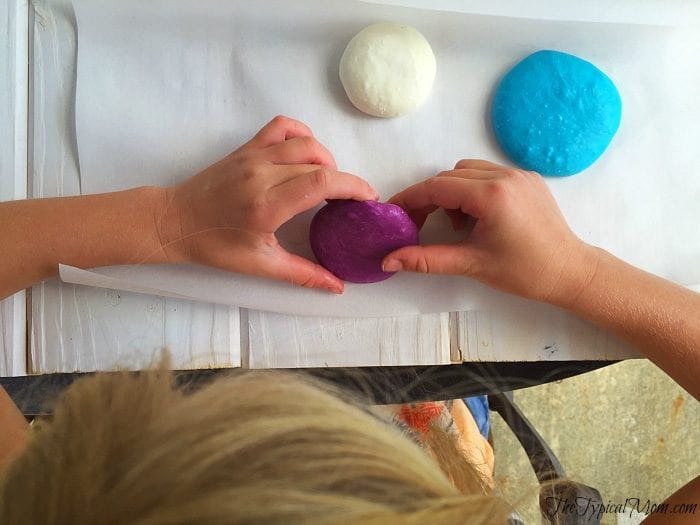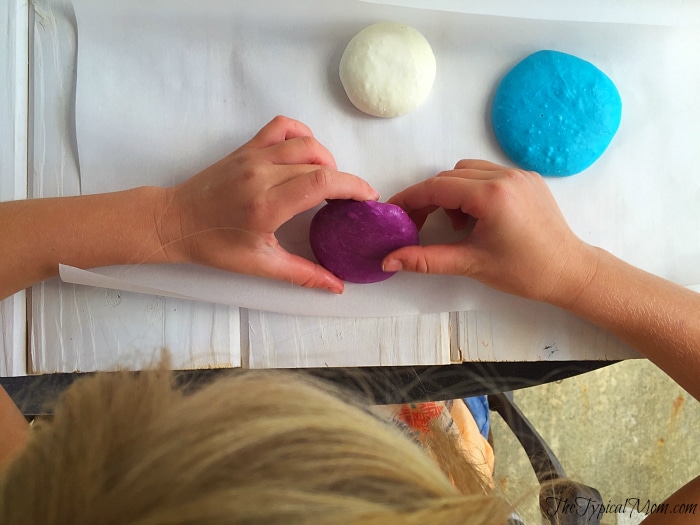 Marshmallow Playdough without Coconut Oil
It should stay soft for a bit, long enough for them to make something, then it will harden so they can keep their creation….or just eat it right after. 😉
2 ingredient edible playdough is a fun, easy, and inexpensive activity to do with kids inside. I have another way to make it with cake frosting below too!
Looking for more inexpensive and fun craft ideas?
Here's another great way to make edible frosting playdough using just two ingredients.