16 kid friendly play dough recipes you can make right at home and some are edible! Great crafts for kids in the classroom or for a rainy day activity.
Who doesn't love play dough?  It's mesmerizing to play with.   It can be shaped into any object, molded into anything the imagination can think of and be used over and over again to create non-stop memories.  Every child loves it so creating a list of kid friendly play dough recipes was on my list of things to do! It's a great rainy day activity for kids and fun to create in the classroom too with Preschool children or toddlers at home.
Even adults find themselves enjoying it as well.  The awesome part of making play dough is that it is fairly simple, and inexpensive, to make.  It takes a few moments to create but keeps children occupied with fun for hours on end. 
It's great for sensory learning and the perfect way for children to create anything that their minds can think of.  So many stories, projects, and ideas have been shaped from play dough. 
We will start with our scented playdough that is simple to make and smells amazing. You can use vanilla or essential oils to scent it like lavender or peppermint!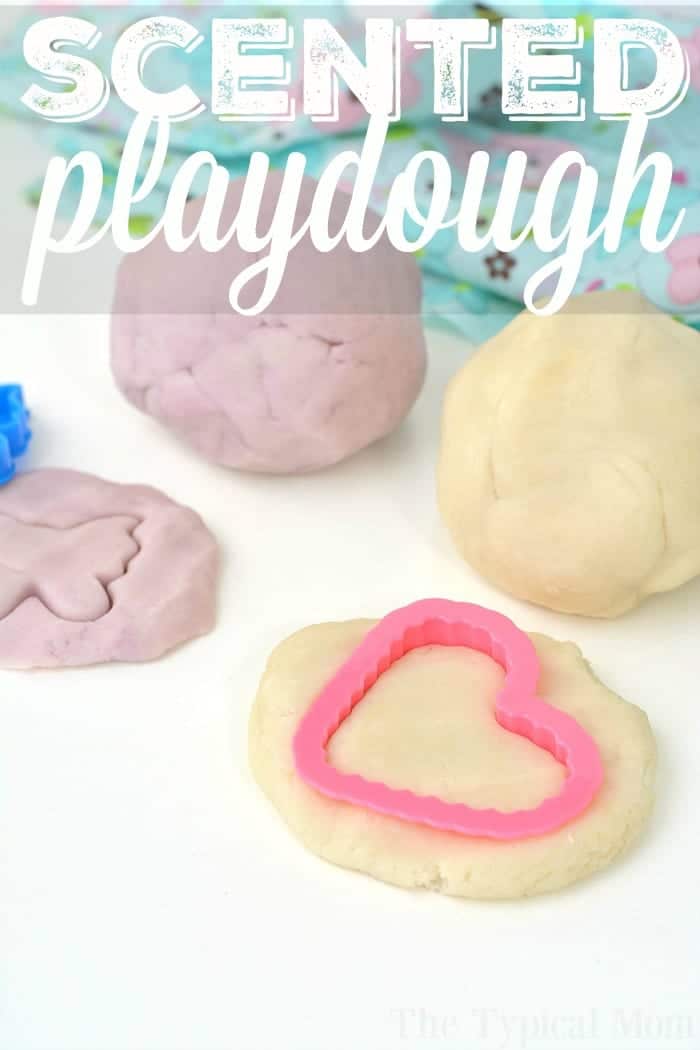 If you've even bought play dough from the store, it's time to start thinking about making the transition into creating your own homemade play dough.  Save yourself the trip to the store and just make it right in the comfort of your home. 
Most ingredients to make playdough recipes are items that we tend to already have at home!  
Here are the basic ingredients you need to create the recipes below:
Flour
Water
Salt
Vanilla or Essential Oils if you want to make it scented
Marshmallows or Frosting if you want to make it edible
There are a ton of other kid friendly play dough recipes too, here are a bunch more:
Not only can playdough be molded to make fun objects, but it can be used to stick on paper to transfer words and print or even used as a way to learn as well. 
A great way to combine play dough and learning is by using cookie cutters that are numbers or shapes and having your child then use those cookie cutters to spell out words or add up numbers for fun math. 
It's a great tool to use in math by breaking into pieces for addition and subtraction or to help learn about geometry and shapes that can be made. 
Another bonus is that if the play dough is stored properly, it can last a long time as well.  Talk about a great way to get more bang for your creative buck!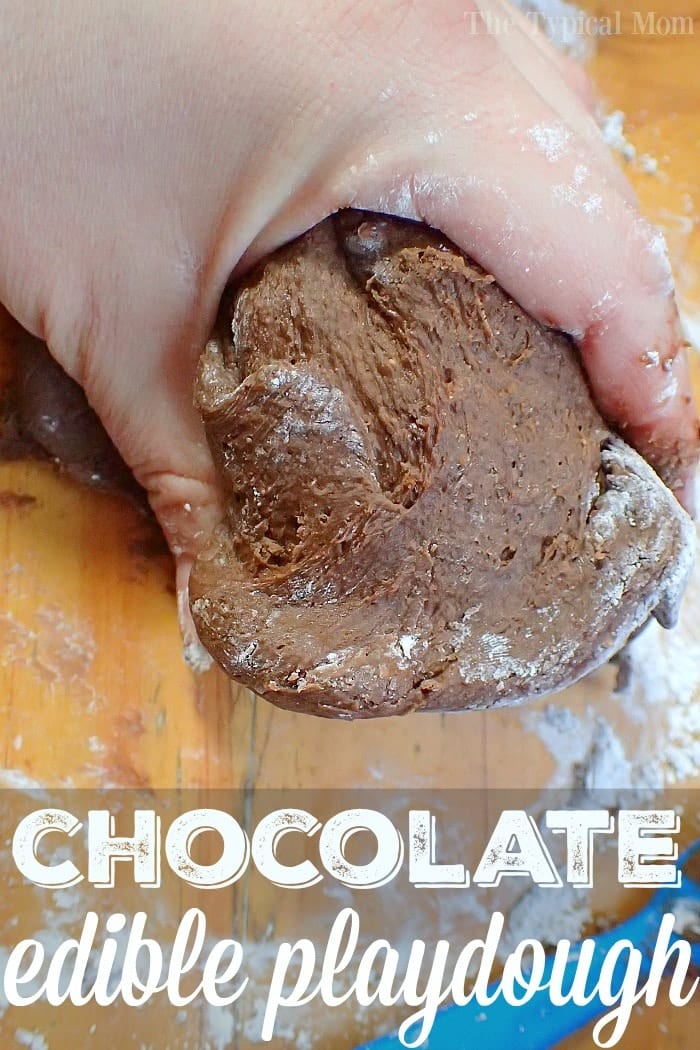 Have fun trying each and every recipe above and see which you like best!  Creating and making the play dough is just about as much fun as being able to play with it!
For more easy recipes, tips and free printables please LIKE The Typical Mom on Facebook and follow me on Pinterest! You can also sign up for my free weekly newsletter which is packed with goodies I know you'll love. 😉
Visit The Typical Mom's profile on Pinterest.