Instant Pot bean recipes you can make with dry or canned beans! Using pantry items and what you have in the fridge you'll love these dinners & side dishes.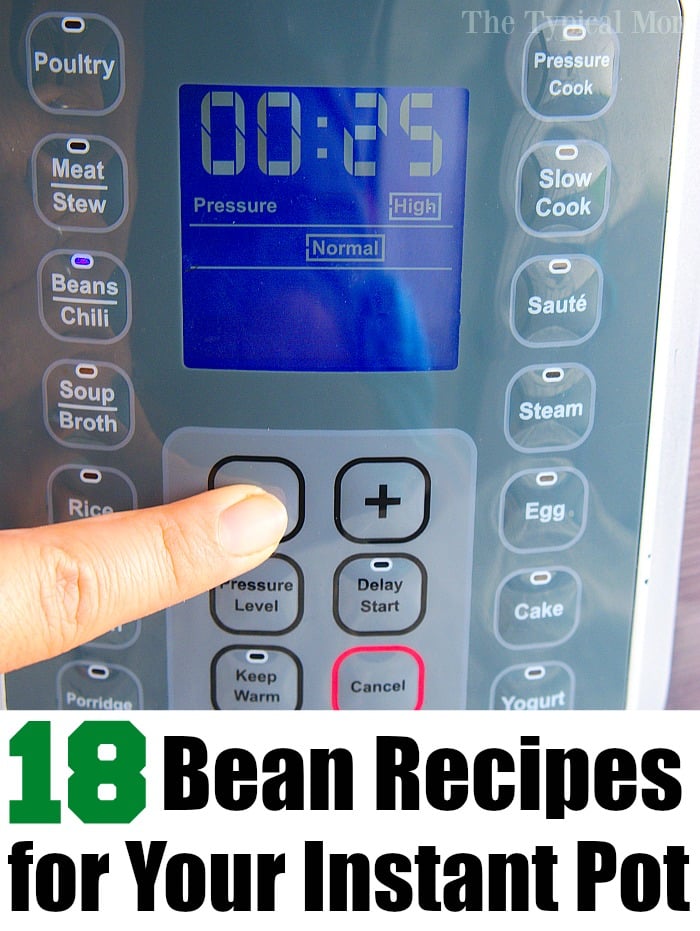 If you're looking for some delicious Instant Pot Bean Recipes, look no further than these great options. Who says that Instant Pot recipe bean dinners and side dishes can't be the star of the show? (affiliate links present)
Dry Beans in Instant Pot
You can make all of these as easy Ninja foodi recipes too. It doesn't matter whether the brand you have is a Crockpot Express or Mealthy either, they all work basically the same.
I mean using canned beans like our Ninja foodi chili is so easy, but how do you cook from dry?? That was the question when I first got this "magic pot". I figured it out though y'all…so I had to share.
FIRST – You should sign up for my free newsletter so you get new posts emailed to you twice a week and never miss out on anything! Now let's start with a few basic tips:
Make sure to Bookmark our InstaPot recipes page. We add new ones each week!
Then PRINT this —–> Instant Pot cooking times cheat sheet that will help you understand how long meat, vegetables and beans take to cook in your pressure cooker.
For reference, this is the pressure cooker I have (a 6 quart) and use for all recipe creations.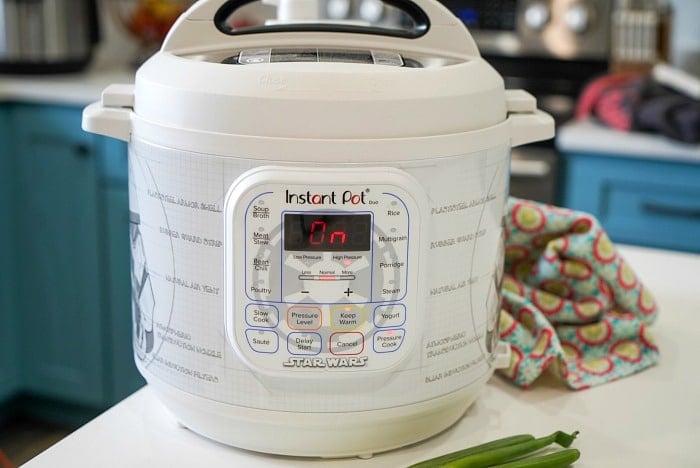 Instant Pot Beans recipes
Thanks to the power of the Instant Pot, cooking beans no longer have to take all day long. In just a few moments of time, you can literally whip up a batch of beans in no time at all. And the good news?
If you're looking for some easy side dish options that you can enjoy at home or take with you to a gathering, these are the ones for you!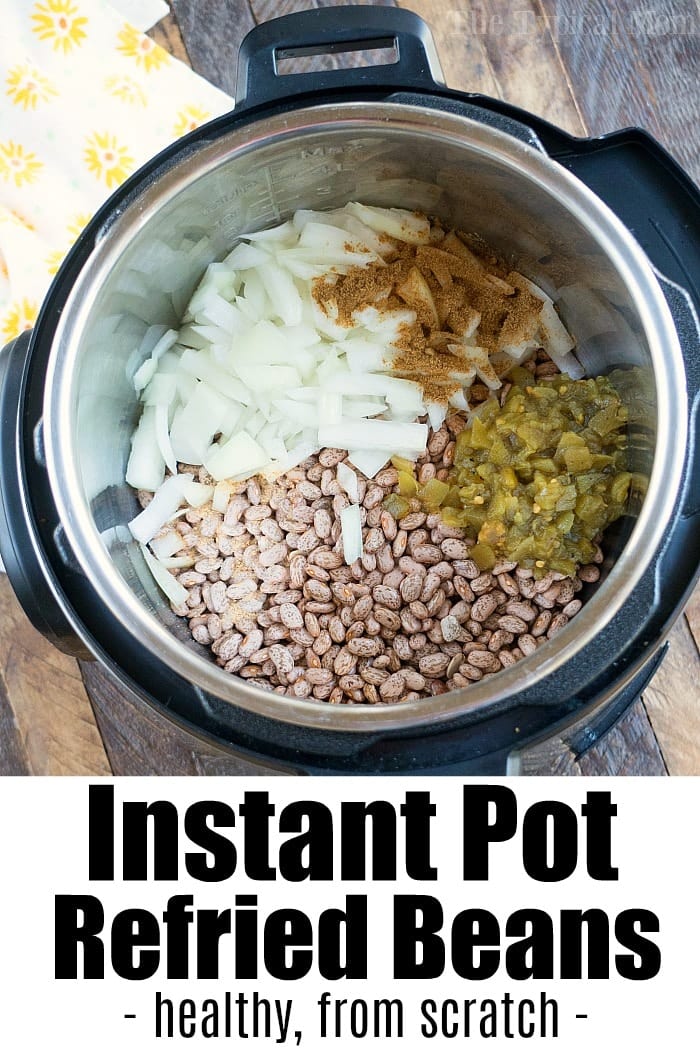 Instant Pot Beans
These varying bean recipes will give you main dish, soup, and side dish options for months on end! We will start with this Instant Pot minestrone soup that uses canned beans, any medium size noodles you like and I use what vegetables I have on hand.
Healthy and delicious this one is low fat and fabulous all throughout the year really. In less than 25 minutes you too can have a meal even your kiddos will love.
Looking for a great pinto beans Instant Pot recipe to add to your favorite Mexican meal? This is the one that you've been waiting for! You can use broth or cups of water as your cooking liquid, on high pressure to cook dried beans to perfection!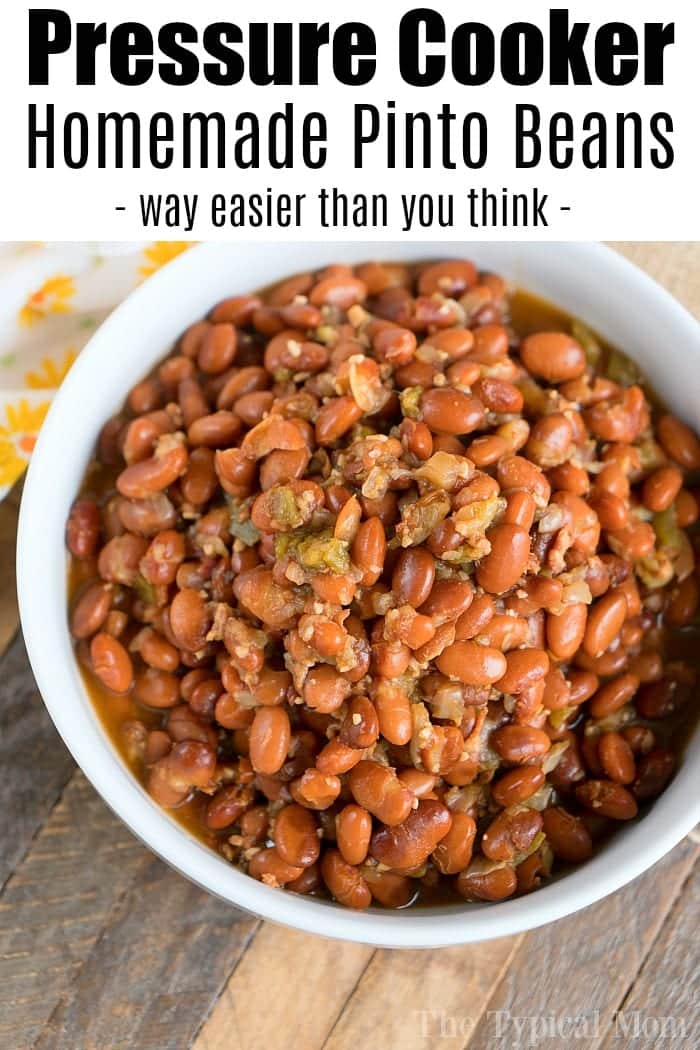 How to Cook Dry Beans in Instant Pot
Yes many of these homemade beans take more than 30 minutes to finish but the beauty of it is you can walk away and let the pot do all the work!
Everyone loves a good side dish of refried beans. Adding this to your tacos or even as a fun addition to eggs can bring a great dose of protein to your day.
So many people tend to shy away cooking beans because they don't want to deal with having to soak them beforehand. Breathe easy, using the Instant Pot takes away that timely task! From there you can make pressure cooker beans and franks!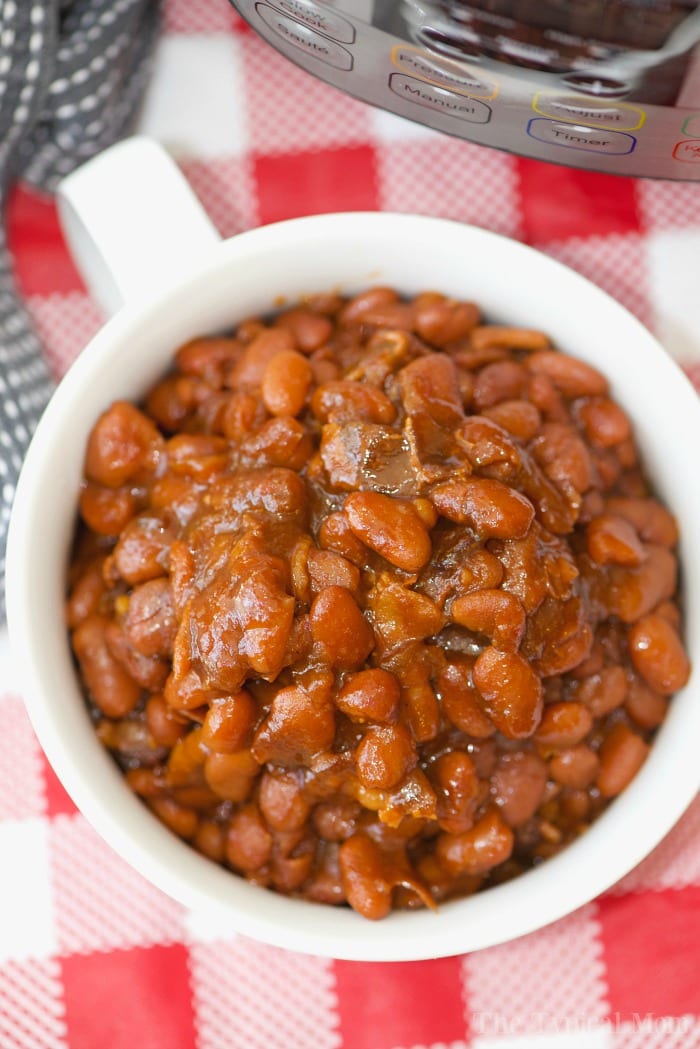 Dry Beans in Ninja Foodi
Black beans are such a powerful addition to give any meal a true boost of healthy protein. Plus, the flavor and taste allow them to be added to a wide variety of meals. Then add them to your Instant Pot chicken taco bowls.
Worried about falling off the wagon in your weight watchers lifestyle? You don't have to with this delicious Instant Pot Bean recipe!
These beans will be a great addition to your side dish meal planning menu. Adding this to your monthly meal rotation is an absolute must.
Talk about a great dish that has it all in under 20 minutes time. Flavor, beans, and rice in each and every spoonful! Use spicy andouille sausage or mild and enjoy every bite.
I like to mix the two so the heat doesn't overwhelm the dish & use the other half to make our Instant Pot sausage and rice dish.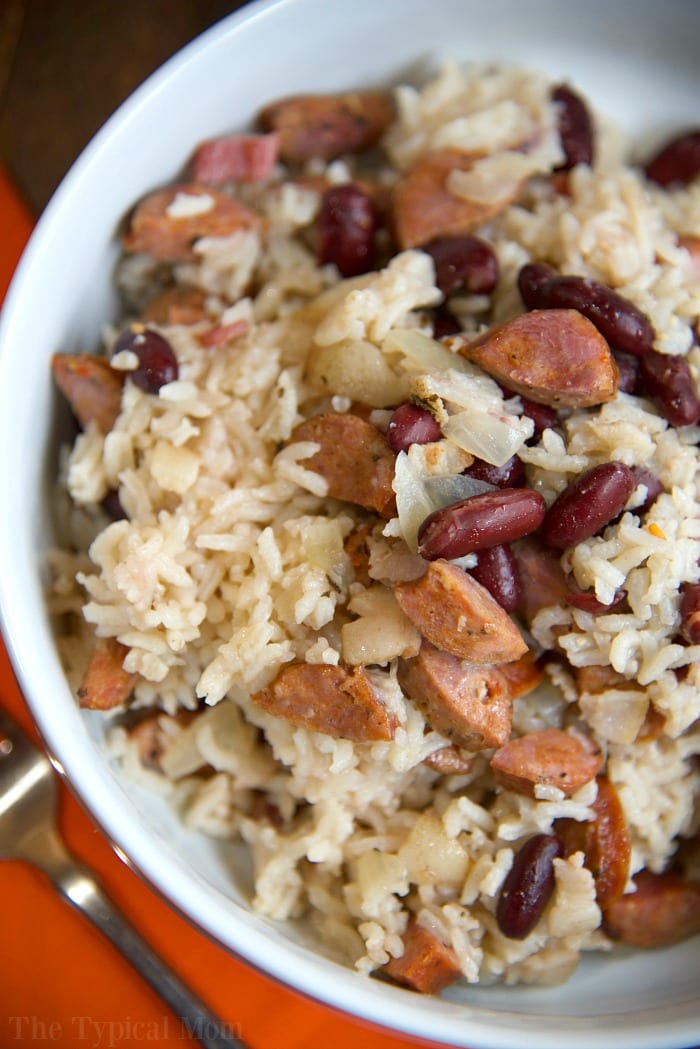 Cooking Dry Beans in Pressure Cooker
Now what if you have leftover ham after the holidays?? I love this because there are so many things I can throw it into! Yes I have made a slow cooker ham and beans version too but if you're in a hurry you can make the same dish below in no time at all.
Everyone loves a great dish of ham and beans. This dish is great during the summer months for a quick meal or perfect for those cold winter nights.
Healthy meal with dry Northern beans and a great meat recipe. Of course you can use canned beans as well but it really doesn't take long to go all the way homemade with this one.
Great with 13 bean mix, homemade, and full of flavor.
These Cuban black beans are full of taste and flavor. One bowl just won't be enough. Add some shredded pork in it for a one pot meal or serve as a side dish with just about anything.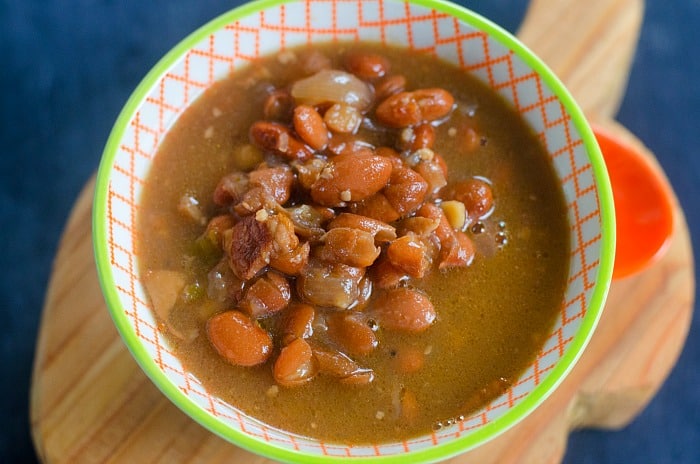 Instant Pot Dry Beans
Instant Pot Hummus – If you have a few spare moments of time, you'll love being able to make some homemade hummus in a pressure cooker. This is one dish that you'll definitely be making over and over again!
This bean recipe is one that your taste buds will truly love. Every single bite is packed full of protein and flavor. Plus, the Instant Pot makes it super simple and easy to make.
Black eyed peas and ham can be made in your Instant Pot too.

They're known for being good luck when cooked and eaten in the New Year but honestly, we make this one year round
Looking for a new way to make black beans? Feast your eyes and mouth on this unique recipe. But get ready…everyone who gets to try a bite will be asking for the recipe!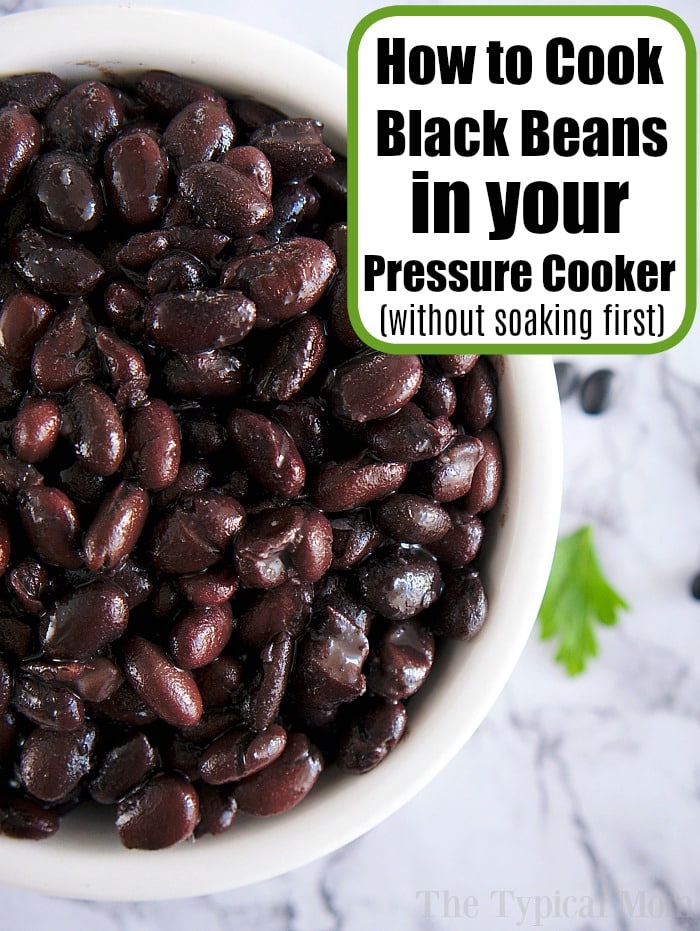 How do you store beans after you cook them in the Instant Pot?
Storing leftover beans is so simple!
All you need to do is have them in a container with a lid and place them in your fridge.
As long as you eat them within the next few days, that taste and flavor will still be there.
If you decide that you aren't going to be able to finish them all quickly, go ahead and put them in a freezer safe container for later. While the texture of unthawing them might be a little bit different, the taste and flavor will remain the same.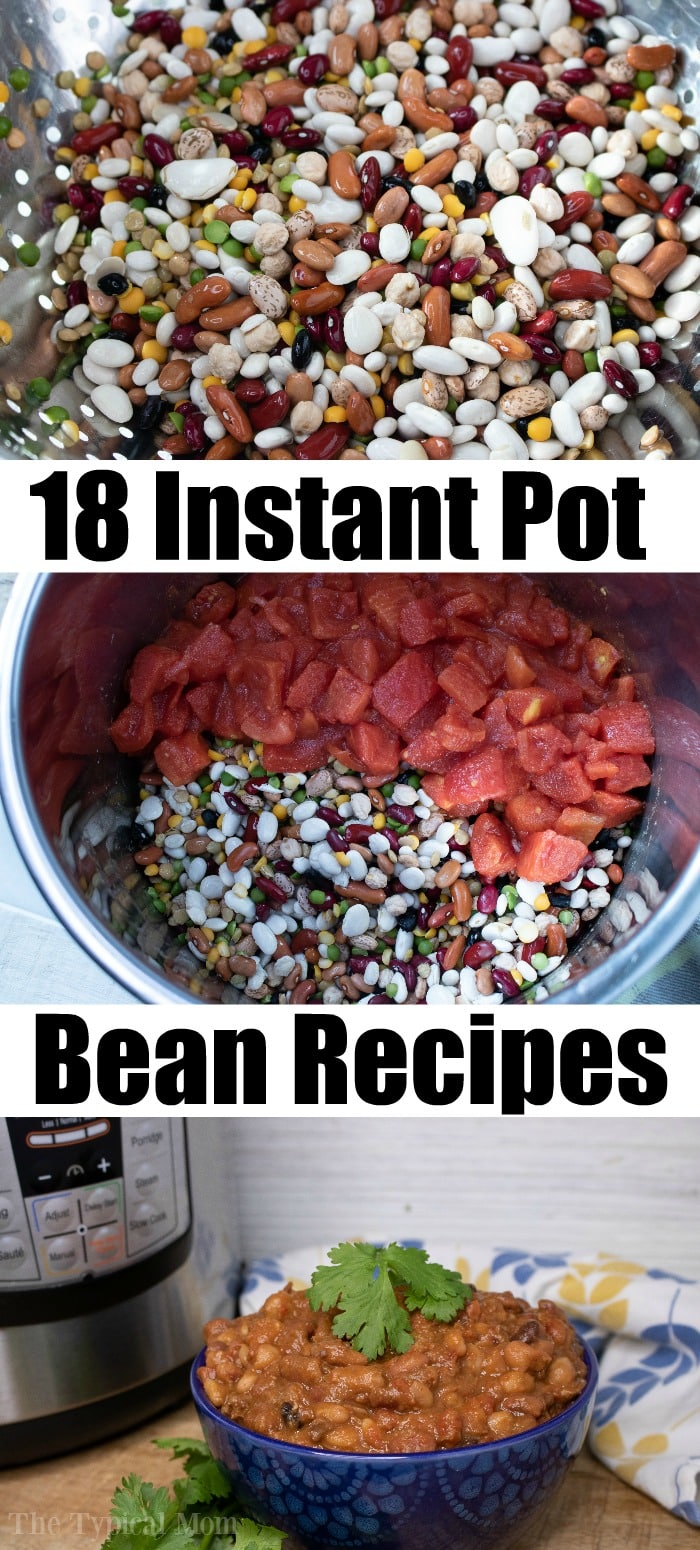 If you're looking for some new great ideas for simple side dishes, these Instant Pot bean recipes need to be on your radar. Not only are they all super simple to make, but each one has their own unique taste and flavor.
Pair them up with a main meal dish or make and eat them on their own. When you're cooking beans in your Instant Pot, there's no wrong way to enjoy them!
Can beans be cooked in an Instant Pot?
I hope we've answered that question in depth here. Dry and canned beans come out tender and delicious when pressure cooked. Homemade refried or bean soups have never been easier to make.
What happens if you don't soak beans before cooking?
Using any other cooking method they won't become tender like you would like them. However, you can skip this step when making baked beans in an Instant Pot and achieve the perfect tenderness.
How long does it take to cook beans in Instant Pot?
Canned only takes about 2 minutes, while dry beans with at least twice as much liquid as beans will take closer to 40 minutes to 1 hour.
Instant Pot Bean Recipes
Tons of Instant Pot bean recipes are here. How to cook dry beans in a pressure cooker to tender and flavorful.
Instructions
Rinse dry beans to remove debris. Pour in liquids and salt, stir.

Seal lid and steam valve. Set to high pressure for 1 hour 20 minutes with a 10 minute natural release. Then release rest of steam. Drain, season and enjoy.
Nutrition Facts
Instant Pot Bean Recipes
Amount Per Serving (1 oz)
Calories 8
% Daily Value*
Fat 0.04g0%
Polyunsaturated Fat 0.01g
Monounsaturated Fat 0.01g
Sodium 380mg17%
Potassium 31mg1%
Carbohydrates 2g1%
Protein 1g2%
Vitamin A 79IU2%
Vitamin C 3mg4%
Calcium 6mg1%
Iron 0.2mg1%
* Percent Daily Values are based on a 2000 calorie diet.
Want to see a few of my favorite things that I am totally obsessed with?? Take a peek and see how many you might already have…twinsies!
Looking for more easy family recipes and tips? LIKE The Typical Mom Facebook page?
Then sign up for my free newsletter, and follow me on Pinterest! 😉
***** If you LOVED this recipe give it 5 Stars below and let everyone know what you thought about it. 😉