If you're wondering how to make edible slime you only really need 3 ingredients! This is an easy and safe slime recipe that you can eat and tastes great. Let your children create this one on their own and after some sticky fun they can have a treat when they're done. Best edible slime recipe ever.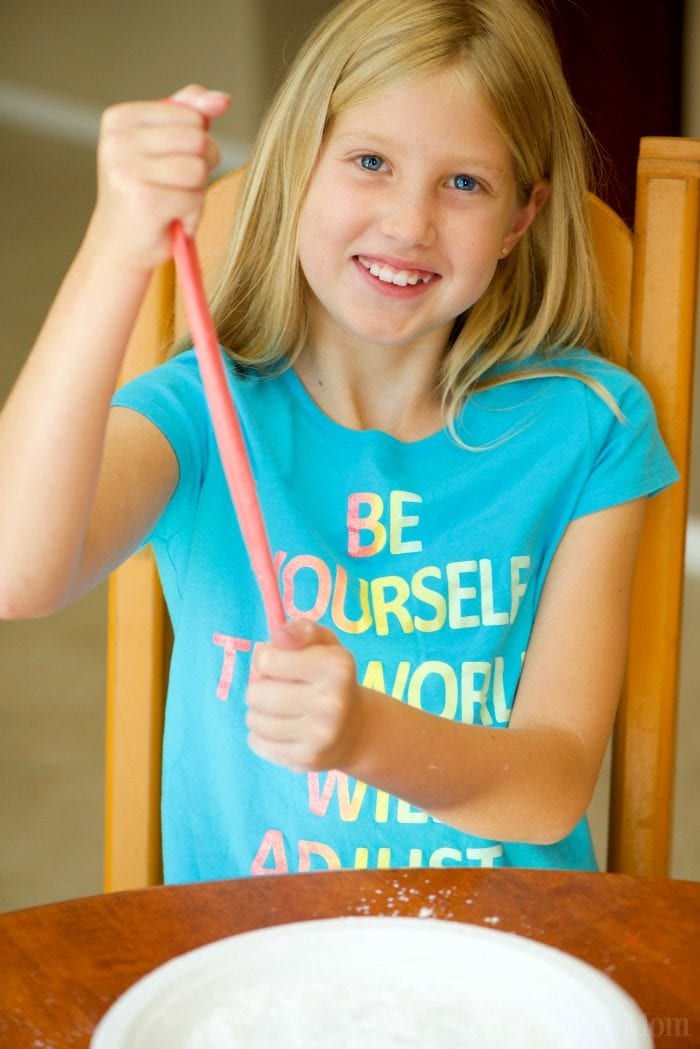 So my youngest here is a bit obsessed with making slime! With just 3 simple and safe ingredients we came up with an easy way on how to make edible slime we want to share with you! We have many more listed on the best way to make slime page on our site too! (originally published 7/17)
We've tinkered with a few different ways and laundry detergent slime was probably her favorite until we figured out how to make edible slime!
Are your kids into slime too??
Of course you can buy it but seriously that can get expensive. And really half the fun for her is making it herself and knowing "I did it!".
Anything you can play with and then eat is fun like our 2 recipes for edible playdough we made a few years ago.
There are tons of recipes out there for edible slime but I didn't want to use the stovetop because I wanted her to be able to make it herself. She is 9 so using the microwave is okay so we started with small amounts of times and used gummy bears.
I figured those would melt easier and wouldn't be as gummy as some other suggestions out there.
As always you should be present when your child experiments and present when they are using the microwave in case it gets too hot. It still has the possibility of burning if they cook it too long so always read our safety disclaimer before starting any slime recipe.
This is what you will need if you want to know how to make edible slime:
Powdered sugar
Paper bowl & plate – easier to throw out and not clean up stickiness (don't use foam or plastic, they'll melt)
Disposable spoon
Now I will start by saying that even though you/they are only using the microwave the gummy bears do come out quite hot. So children of all ages need to be supervised with making this recipe and others. Please first read our safety disclaimer. With that said it was an easy way for her to create her own slime that's edible.
There aren't EXACT measurements for this (it's all about creating), but generally these are the measurements we used for this edible slime batch you see here.
3/4 c. gummy bears (she separated them into colors and just used red)
1 1/2 tsp. cornstarch
7 tsp. powdered sugar
powdered sugar sprinkled on paper plate to knead and play with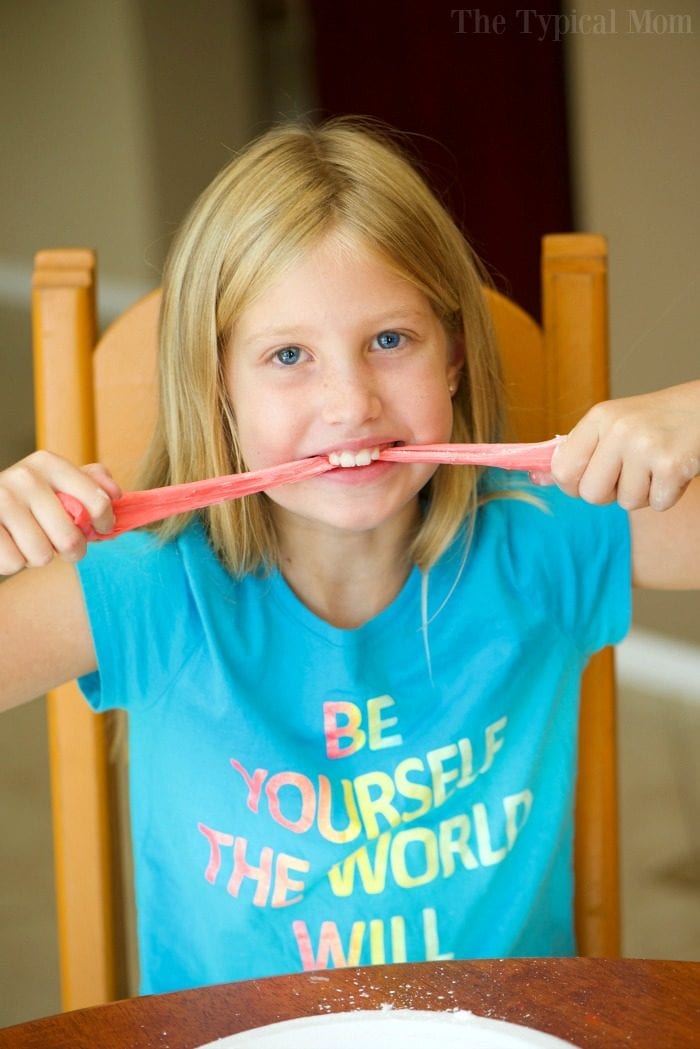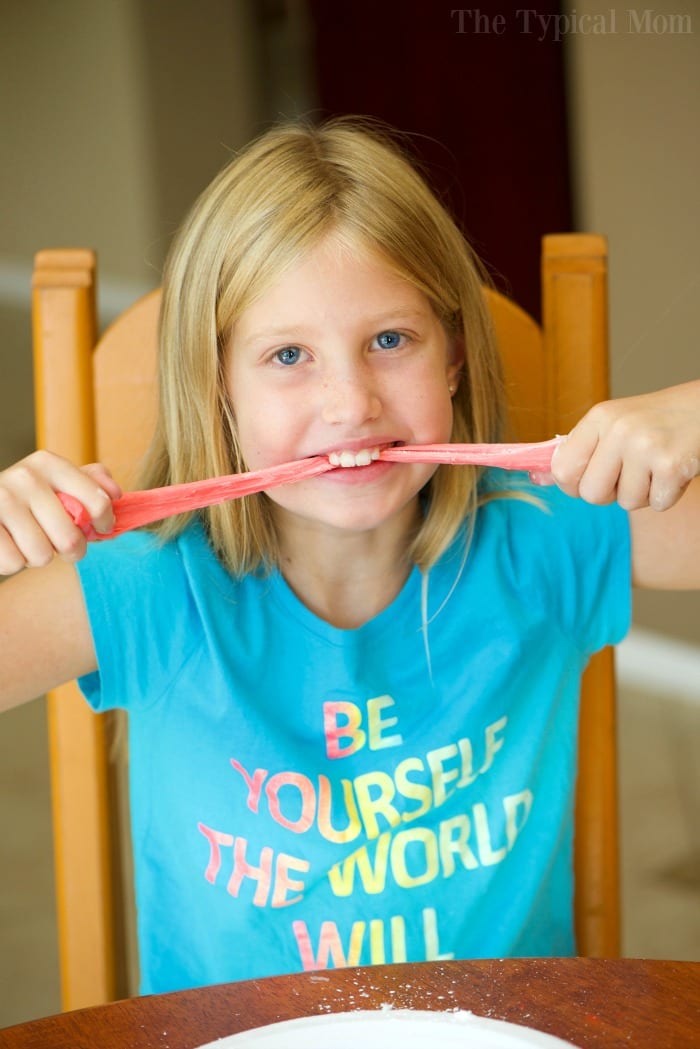 First put your gummy bears in a bowl. Then microwave in 10 second increments stirring in between until they are a thick liquid.
Carefully remove and add your corn starch and powdered sugar. Just 1 tsp. at a time stirring every time you add more until it becomes less sticky and cools down.
What takes the longest is waiting for it to cool. Just continue stirring the mixture. Stop once you reach the consistency you think will be good. Allow it to cool down enough to pick it up and knead it. Generally the measurements above will get it to the right consistency. You may need/want a bit more of either ingredient to get it there.
Once cooled, sprinkle powdered sugar on to your paper plate and dump edible slime on to plate.
Knead and play with it as you see her doing. The powdered sugar will help prevent sticking but make sure they aren't wearing really nice clothing when making this. lol
THIS is how to make edible slime easily and makes for a fun afternoon activity!
For more easy recipes, tips and free printables please LIKE The Typical Mom on Facebook and follow me on Pinterest! You can also sign up for my free weekly newsletter which is packed with goodies I know you'll love. 😉