Easy recipe for 6 cupcakes you can use to make a small batch of cupcakes at home. No you don't always have to use the whole box of cake mix just for a few. You can just make six at a time! Save the rest of the box for later and just make a few cupcakes for dessert so they are fresh each time.
I'm a busy Mom of 3 girls and am always looking for simple baking recipes & we use this small batch cupcake recipe for 6 cupcakes all the time! I'm all about using cake or brownie mixes and getting creative with them like we did this weekend….let me show you what we made and an easy recipe for 6 cupcakes! (originally published 4/16, affiliate links present)
Small Batch Cupcakes
Have you ever used cake or brownie mixes to make anything other than a traditional cake, cupcake, or brownies in a pan?? We often make brownies in a muffin pan which is different. This time we decided to once again think outside of the box (literally) and make brownie waffles too!
They came out amazing and went on to make another treat using cake mix where we made a small batch of cupcakes using this simple recipe that my kids use often after school as a small treat.
How to Make 6 Cupcakes with Cake Mix
When you have a box of cake mix but you don't want a whopping 24 of them….you can use this recipe for 6 cupcakes at a time. It's been a total game changer for us!!
Many times the girls and I just want a treat but making the entire box of cake mix is a waste because there is no way we need 24 cupcakes just for our family at a time. Using this small batch vanilla cupcakes recipe is perfect because they are always light and fluffy. Allow them to cool completely & then have fun decorating together.
Then just fold over the top of the cake mix bag and put it back in the box and into the cupboard so we can pull it out another day and make a few more! You can use ANY flavor you want y'all!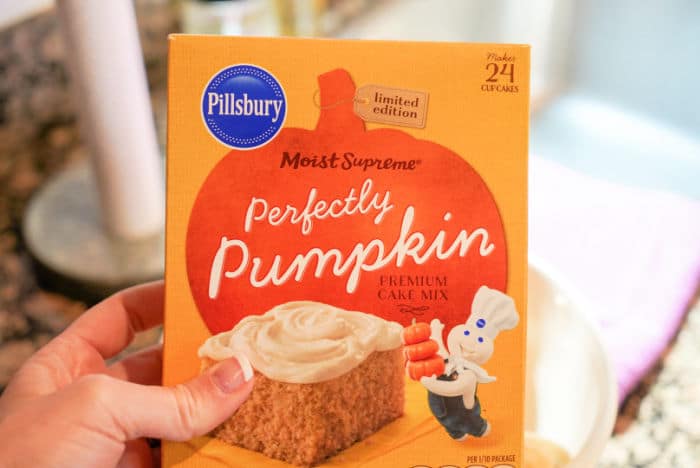 Small Batch Vanilla Cupcakes
I know I'm not alone when I say that many times I want to make a few cupcakes for an after school treat or a special recipe for my blog but don't want to make all 24 cupcakes that a boxed cake mix makes.
Cake mix – any flavor you want, pineapple is fun

small batch vanilla cupcakes would obviously use well, vanilla

Vegetable oil – I've used olive oil if that is all I have
Water
Egg
Cupcake liners
Stand mixer or just elbow grease 😉
Medium bowl
When those times arise I use a recipe for 6 cupcakes that is perfect for just us and I can use the rest of the box another time when we want to get "cake creative" again.
How many cupcakes do you get out of a box mix?
You will get 24 regular size cupcakes in one 15 oz box made into batter as directed. With our 6 cupcakes recipe you can make 4 batches. Fold over the top and use a clip to keep the remaining dry mix fresh.
How many mini cupcakes equal a regular cupcake?
3 mini cupcakes = 1 regular size cupcake therefore with our small batch cupcakes you could make 18 mini or 6 larger versions.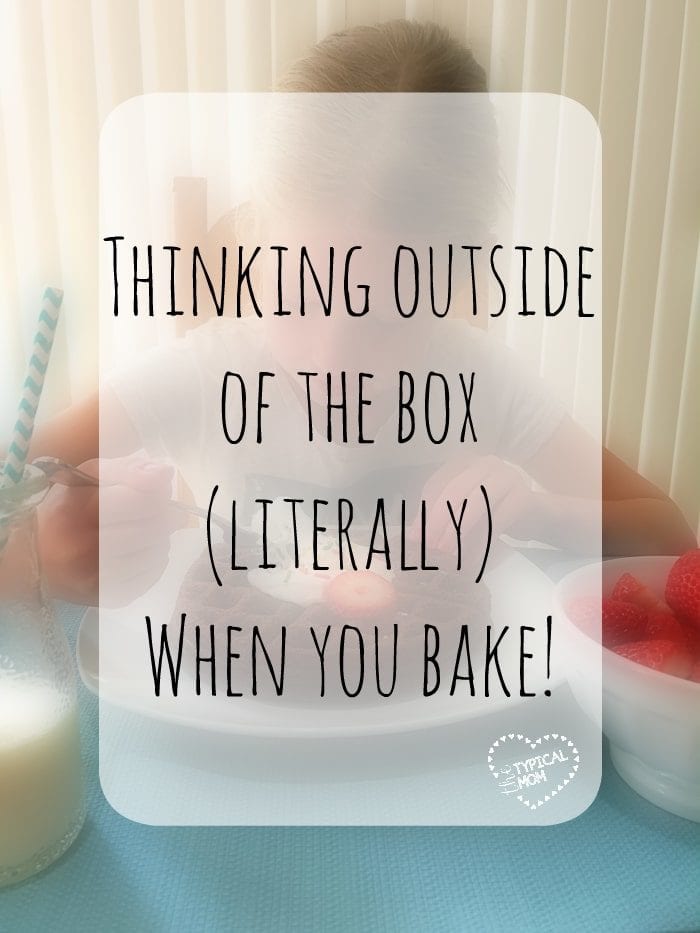 Small Batch Cupcake Recipe
Try this boxed cake mix recipe for just six cupcakes. I have done it with chocolate as well as white cake mix you see here and it works the same.
You start by measuring out 1 cup of your cake mix (fold the top over and save the rest for later) and a few ingredients using a mixer on medium speed until smooth and you're ready to fill your muffin cups.
Mix dry ingredients from the bag with wet as usual and cook it at 350 degrees for about 15 minutes. Remove when they are light brown, springy and toothpick inserted comes out clean. Wait until room temperature. Then use a tub of vanilla buttercream frosting to add sweetness, or just mix powdered sugar with a bit of milk and vanilla extract to make frosting at home.
We made sheep cupcakes last weekend with this in the oven but we have also made air fryer cupcakes during the summertime. This method is really great when it is really hot outside and the last thing you want to do is heat up your entire house!
Small Batch Vanilla Cupcakes 12
If you wanted to make 12 you would just double the measurements below, that is it!
How to save leftover cupcakes – If you did make a few too many to enjoy that very day, don't worry. I like having a small container on hand with a lid that seals really well. Frost it first since that will keep it moist and help it not to dry out. Seal shut and keep on your countertop for up to 2 days, then enjoy again.
Another idea that is super cheap – Use a paper or plastic cup and drop that leftover treat right in with the frosting facing up. Then get a small piece of plastic wrap and place the bottom of the cup in the center. Gather the saran wrap up and to the top. Use a piece of tape to close it tightly and keep it moist.
This is a great way to gift them to others during the holidays too. Use a pretty ribbon on the top to tie it shut, everyone will think you are oh so clever if you do it this way. Nothing to return and it will stay well for a few days until they are ready to enjoy your dessert.
Looking for other easy cake mix desserts
Instant Pot cake is amazing I tell you. If you haven't baked in a pressure cooker yet you should give this a whirl.
Banana pudding cake is more moist than any other we have made with fresh fruit inside and on top.
S'Mores poke cake has all the flavors you love without a campfire.
Want to see a few of my favorite things that I am totally obsessed with?? Take a peek and see how many you might already have…twinsies!
Looking for more easy family recipes and tips? LIKE The Typical Mom Facebook page?
Then sign up for my free newsletter, and follow me on Pinterest! 😉
***** If you LOVED this recipe give it 5 Stars below and let everyone know what you thought about it. 😉
Recipe For 6 Cupcakes
Here is a really easy recipe for 6 cupcakes you can use to make a small batch of treats at home. No you don't always have to use the whole box of cake mix just for a few, you can just make six at a time! Save the rest of the box for later and just make a few cupcakes for dessert so they are fresh each time.

Instructions
Mix ingredients together and bake at the temp. it says on the box! Usually about 12 minutes does it or until the cupcake is lightly browned and springs back when touched.
Video
Nutrition Facts
Recipe For 6 Cupcakes
Amount Per Serving (3 oz)
Calories 217
Calories from Fat 72
% Daily Value*
Fat 8g12%
Cholesterol 27mg9%
Sodium 298mg13%
Potassium 28mg1%
Carbohydrates 32g11%
Protein 2g4%
Vitamin A 40IU1%
Calcium 87mg9%
Iron 1mg6%
* Percent Daily Values are based on a 2000 calorie diet.
This is a sponsored conversation written by me on behalf of The J.M. Smucker Company. The opinions and text are all mine.