These sheep cupcakes or Easter cupcakes are the cutest you've ever seen and so easy to make with your kids! Perfect dessert or for a first boy or girl birthday party. Here's how you make them and other fun Easter games and treat ideas too.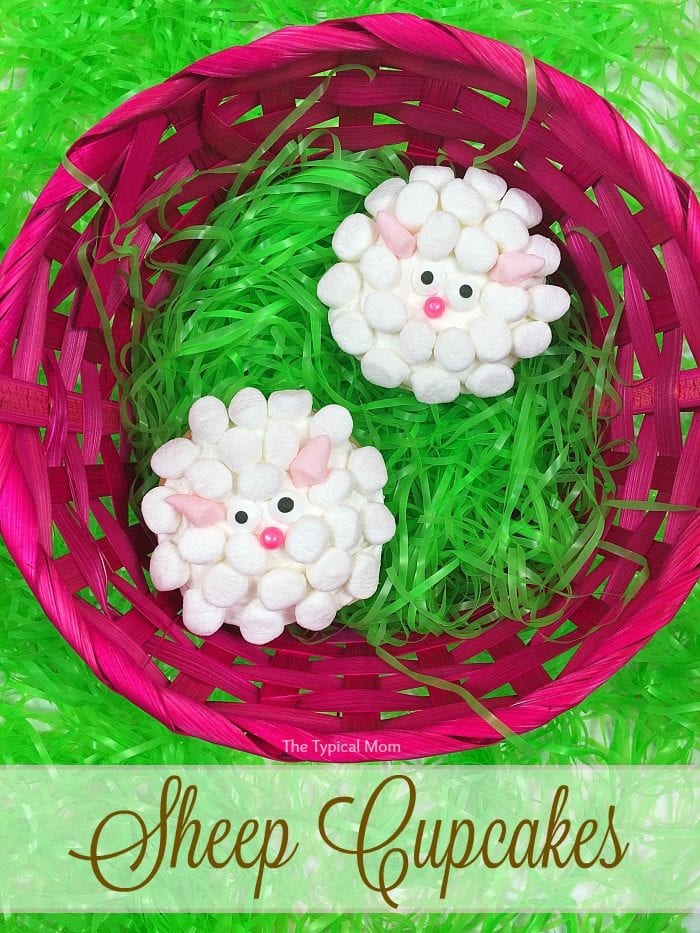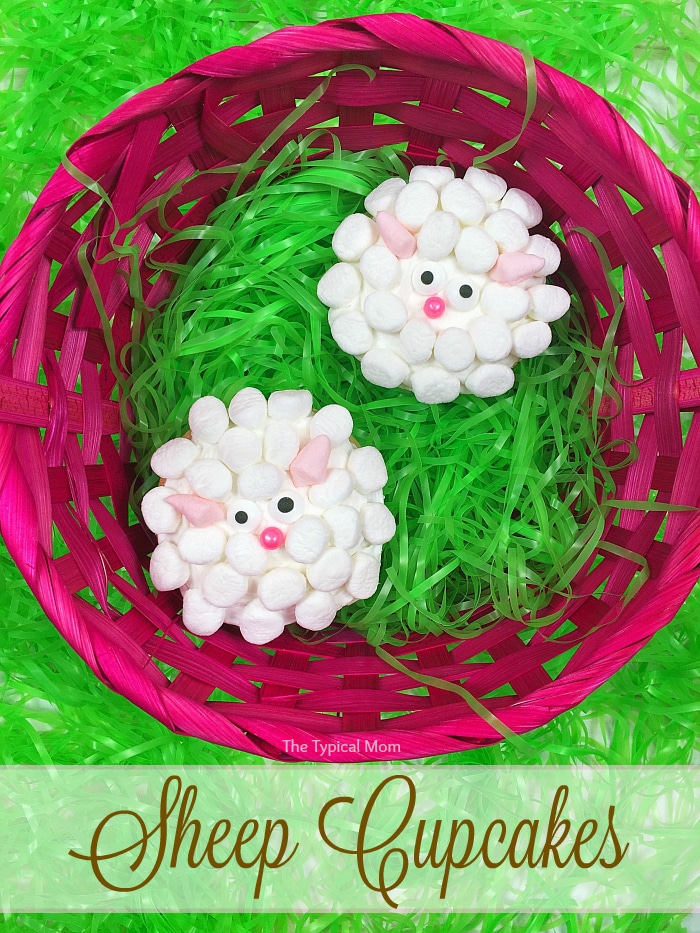 It's Easter time and why not do some food art and create sheep cupcakes for the occasion. Actually these are great as baby shower cupcakes or for a first Birthday too if you're having a gender neutral theme! They are so incredibly adorable and easy to make that you could have the kids help you if you're having a Spring party, or just for fun on the weekends. Here is how you make these sheep cupcakes. (originally published 3/16)
I start with a cake mix to make the cupcake base and go from there once they're cooled. I chose a white cake mix this time but spice cake would be good too.
We hope you love these sheep cupcakes as much as we do.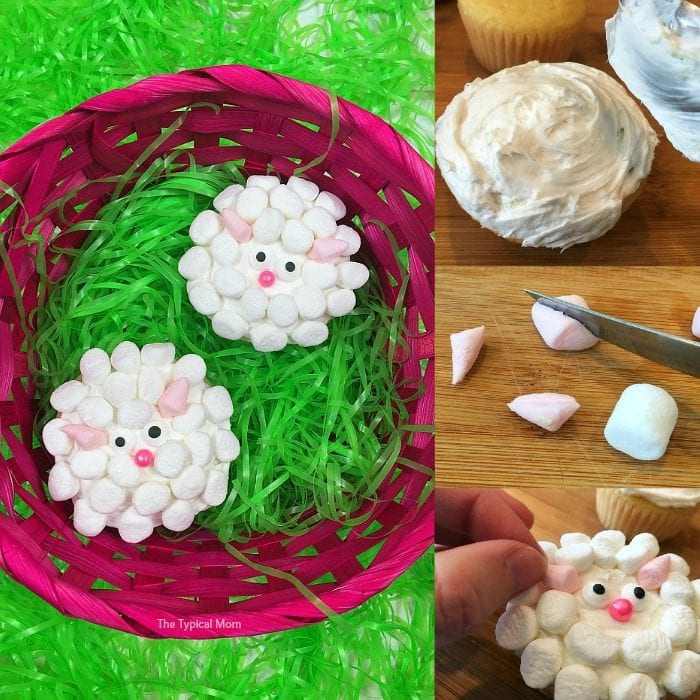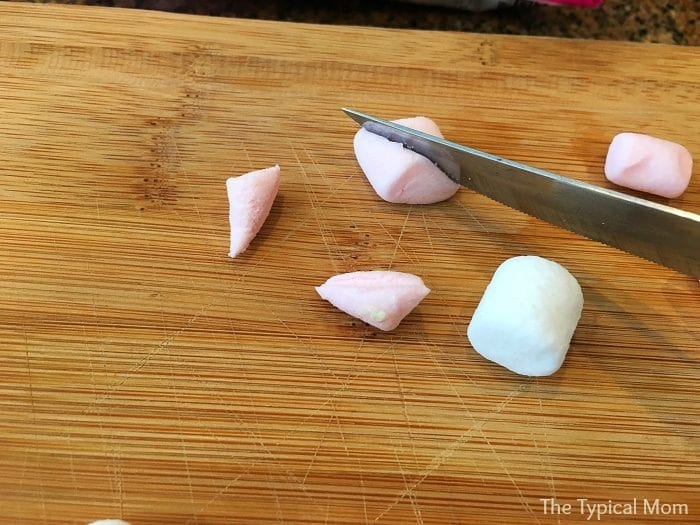 I used a whipped marshmallow frosting (already made in the tub…we are going easy here).
I like to use the back of a spoon to smooth it on so it goes on smoother and it's easier to do. It is a great idea when cooking with kids too, easier than a knife. Then get mini marshmallows and cut the white ones in half and pink marshmallows diagonally like this.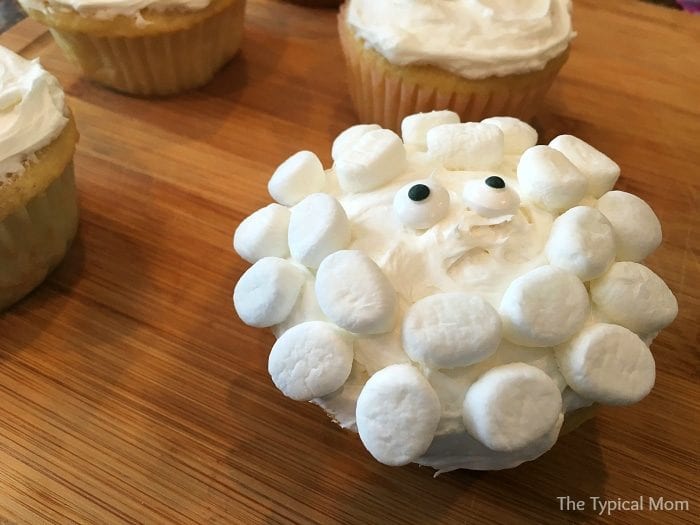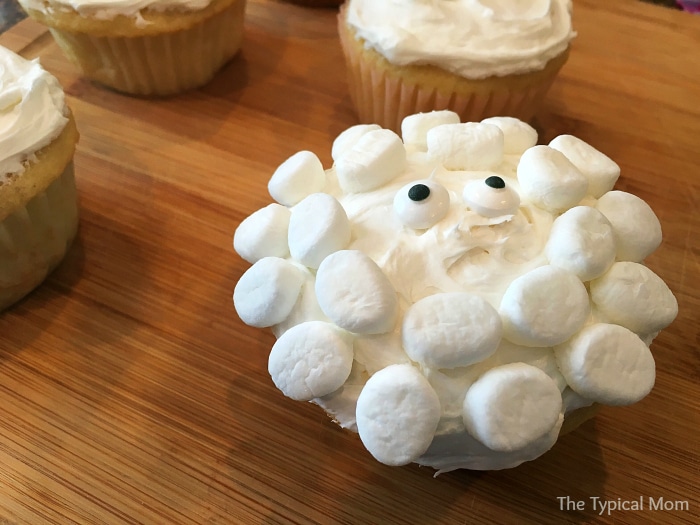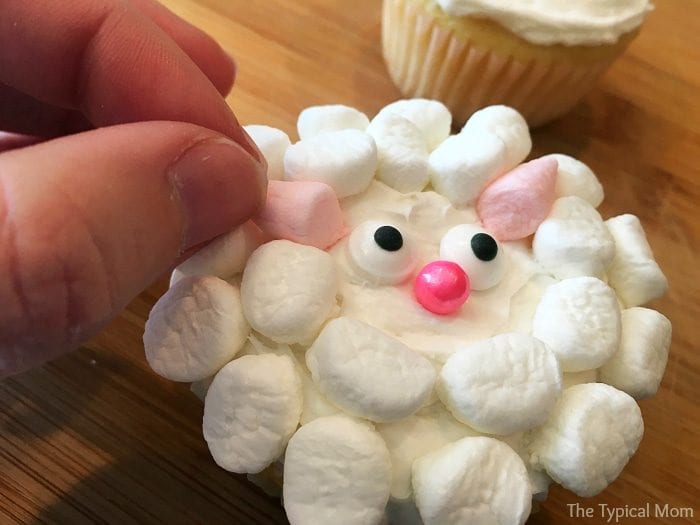 This is what you need to make Sheep cupcakes and step by step instructions
Cake mix – or homemade cake mix
Ingredients to make cake batter
Cupcake liners
Small white and pink marshmallows
White frosting
Candy eyes – you can find the candy eyes here
Pink edible balls – pink or grey sixlet for the nose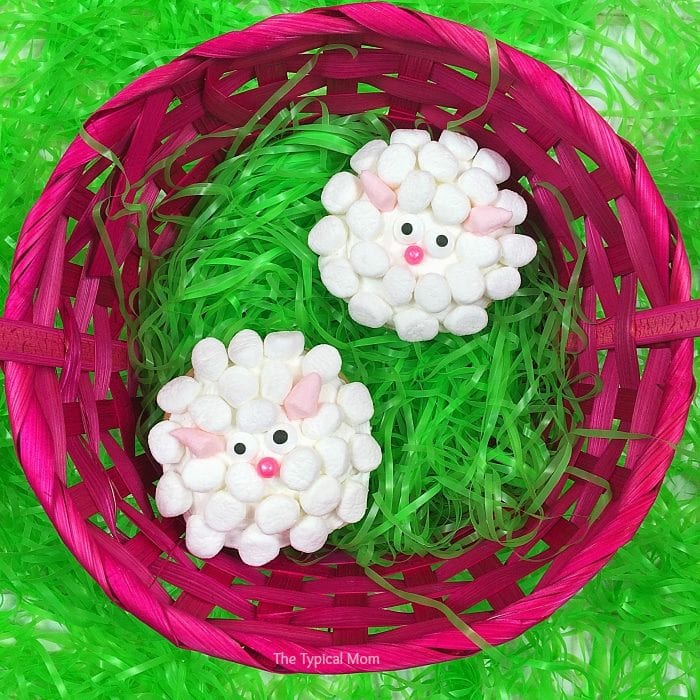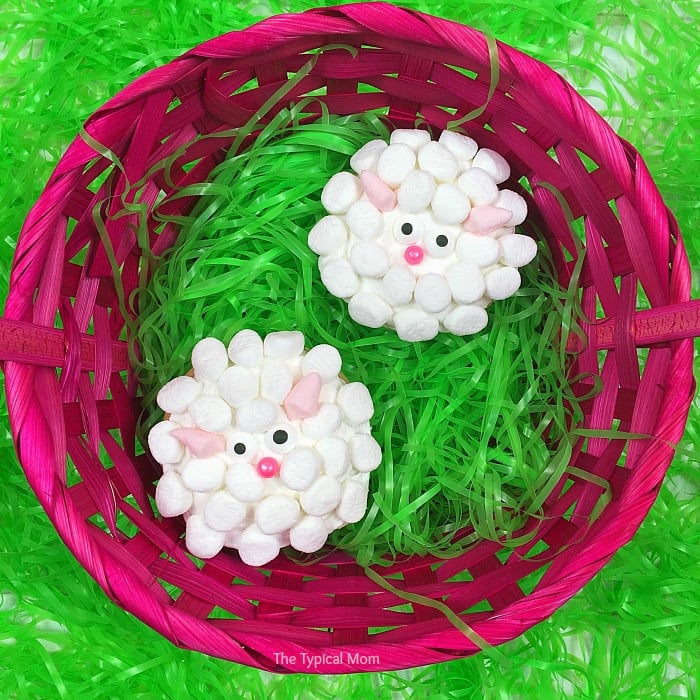 Easter cupcakes
Make a batch of cupcakes, or make just 6 cupcakes like this, and allow to cool
Start with the candy eyes
Put them in the middle of the cupcake and then put the white marshmallows cut in half around the outer edge
Working all the way around the cupcake from the outside in
Do a second row but leave a bit of room up near the eyes to put your pink ears.
Add a pink candy for the nose
Then fill in the white marshmallows as much as you desire.
How to make sheep cupcakes
They are so cute you could make a basket full of them next to their Easter basket as a surprise, or fill the basket with all the items you need to make them together. Bake the cupcakes ahead of time and give each child a plastic knife with their marshmallows so once they frost their cupcake they can see it transform into a cute sheep cupcake of their own!
If you loved this one you should try making our ladybug cupcakes too!
If you love these Easter sheep cupcakes then you should try these treats & games too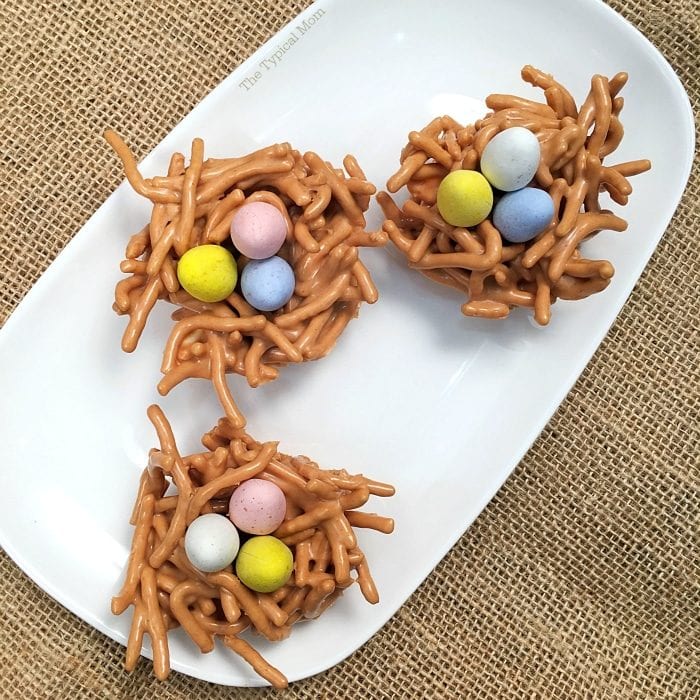 For more easy recipes and crafts please LIKE The Typical Mom on Facebook, sign up for my newsletter, and follow me on Pinterest!