Here are some adorably cute Easter desserts that are not only delicious but fun to set out for Easter brunch and when you have company over!! From cupcakes, to nests and Easter desserts in Spring colors we love we have a bunch of treats everyone will love here.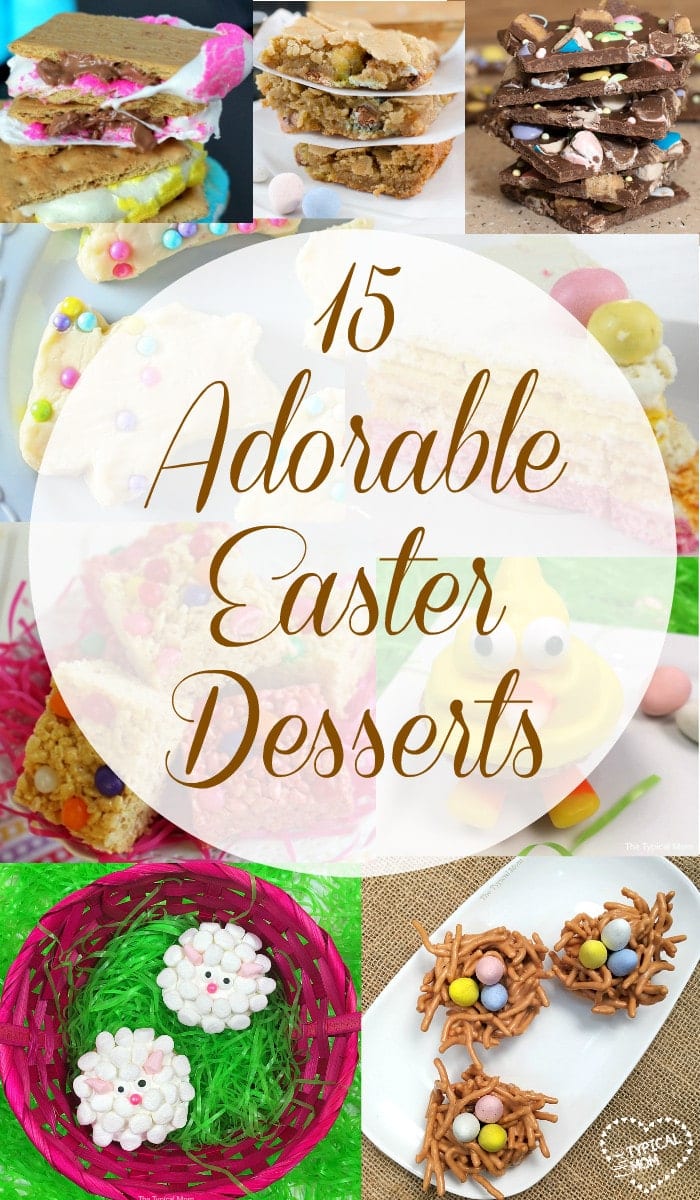 It's no secret that I love food art, especially when it comes to desserts! Any chance I get to create something fun out of food I will, and it's more likely my kids will try it that way too. Here are some cute Easter desserts I came up with so you an have some Easter food art fun this season too! (originally published 2/16)
Spring is a great time to get in the kitchen and if you have kids let them help you! There are many no bake desserts we make like the one below that look like bird nests which are fun and really yummy to eat too.
Jelly bean rice krispy treats are easy to do too and they can do all the mixing after you melt the marshmallows. Get creative. Dress up some cupcakes like sheep like we did, or bunnies…let your imagination go and decorate!
Easter desserts
One fun cut Easter desert is what we like to call butterscotch haystack nests….delicious and so cute!!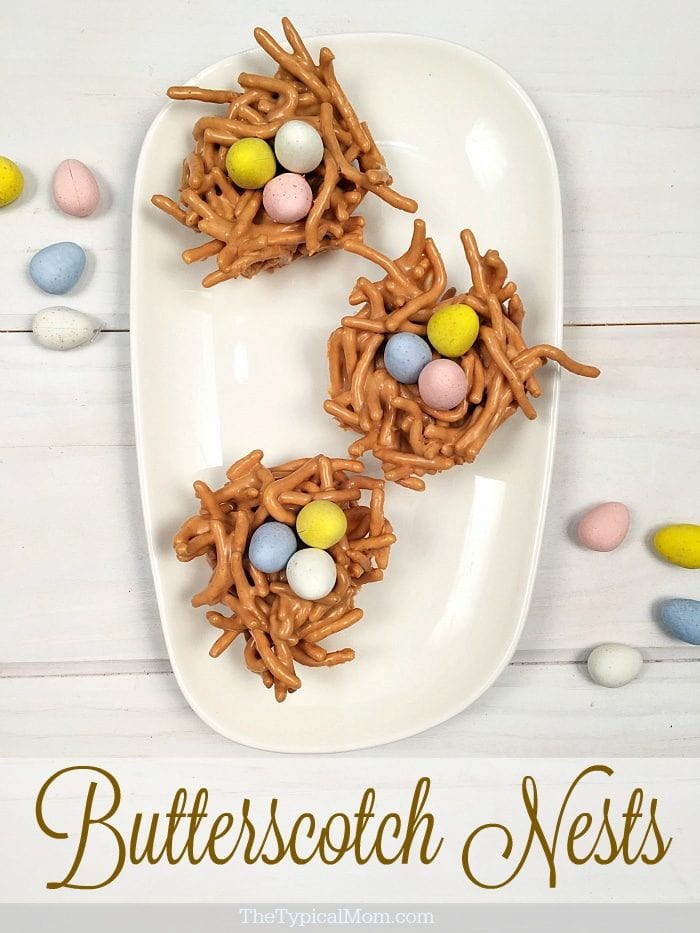 Your kids can help you make and fill these hollow chocolate surprise eggs one evening.
Another favorite of ours is sheep cupcakes….the kids love making these and they're so easy!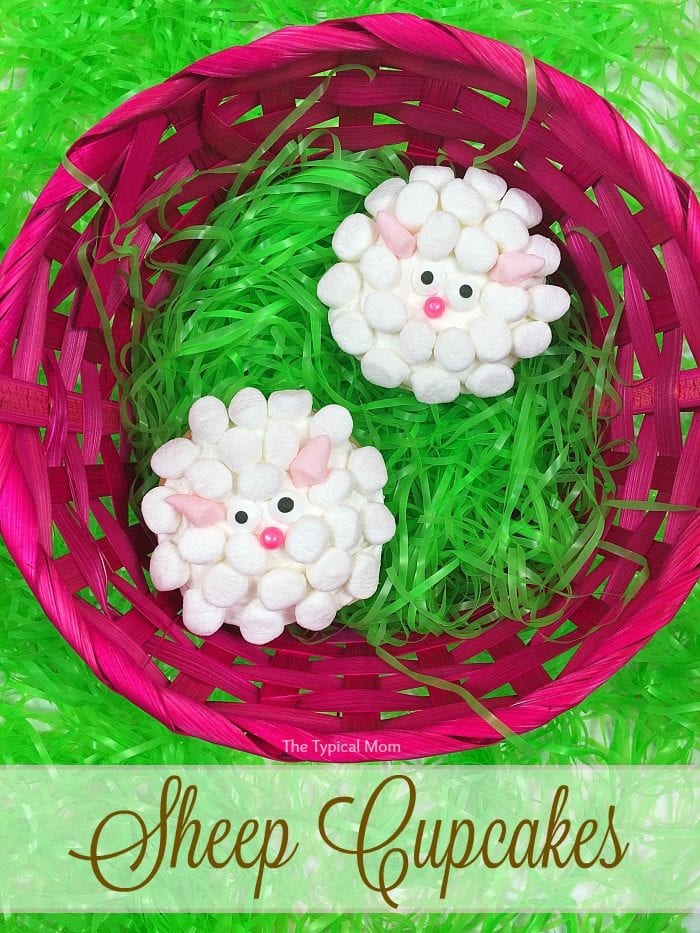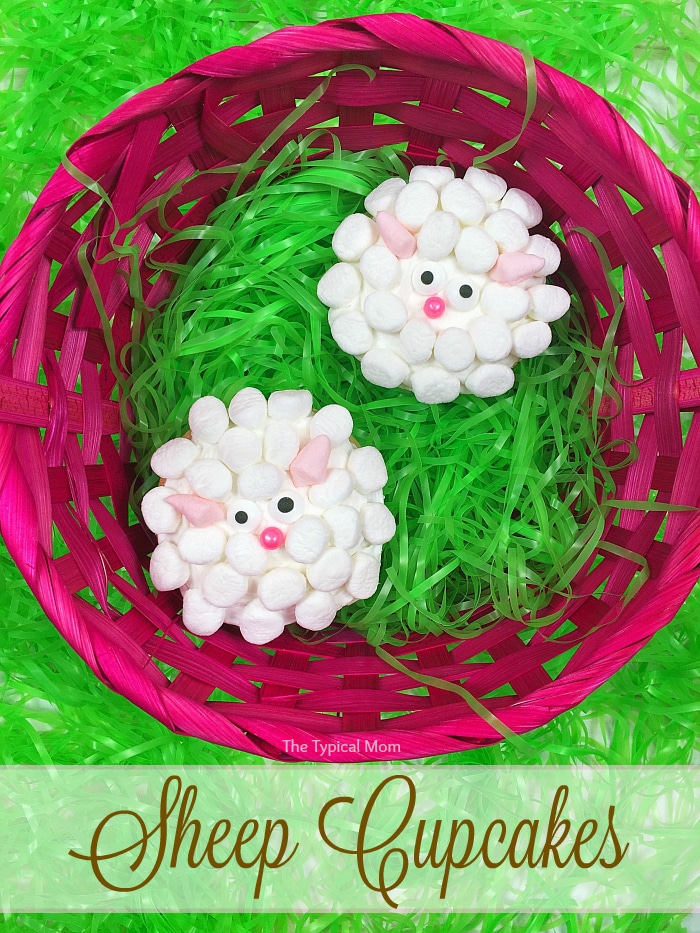 Looking for some more easy Easter desserts made with Rice Krispy Treats or maybe lemon squares, here are a few more from our friends.
I know I said 15 but…………..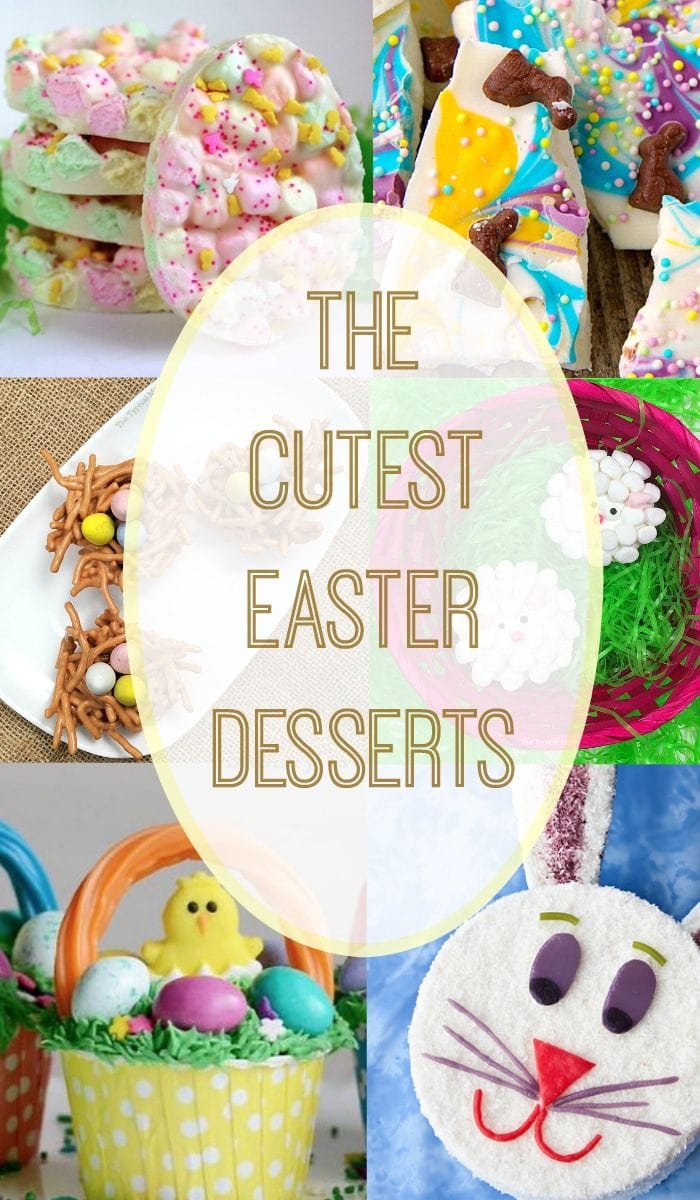 For a savory and sweet EASY dish you should try our easy Italian Easter bread recipe using ready made dough!