Free sleepover checklist printable you can use so nothing gets forgotten! Send this with your children complete with emergency phone numbers and all.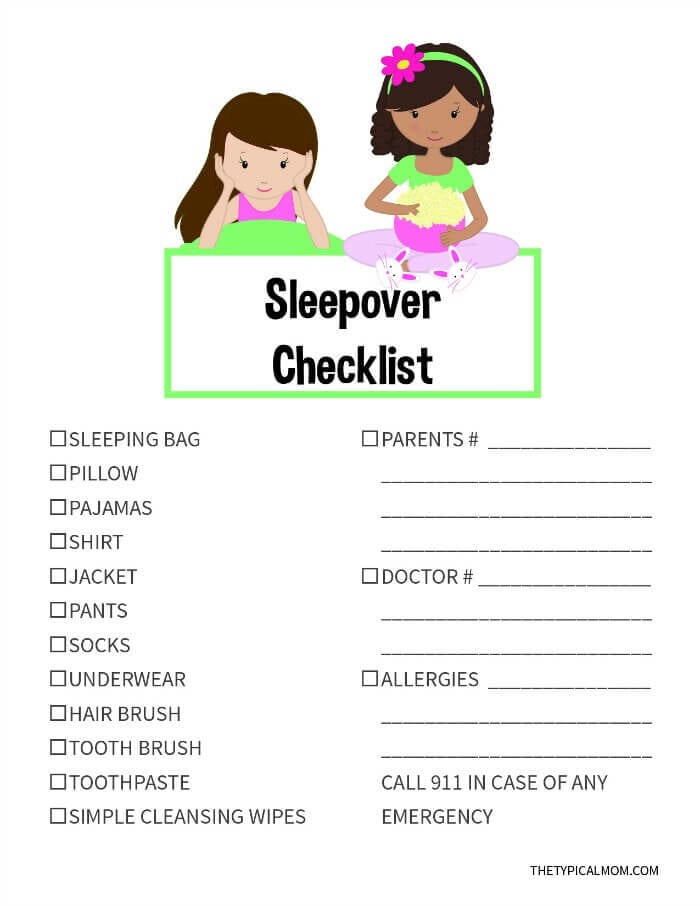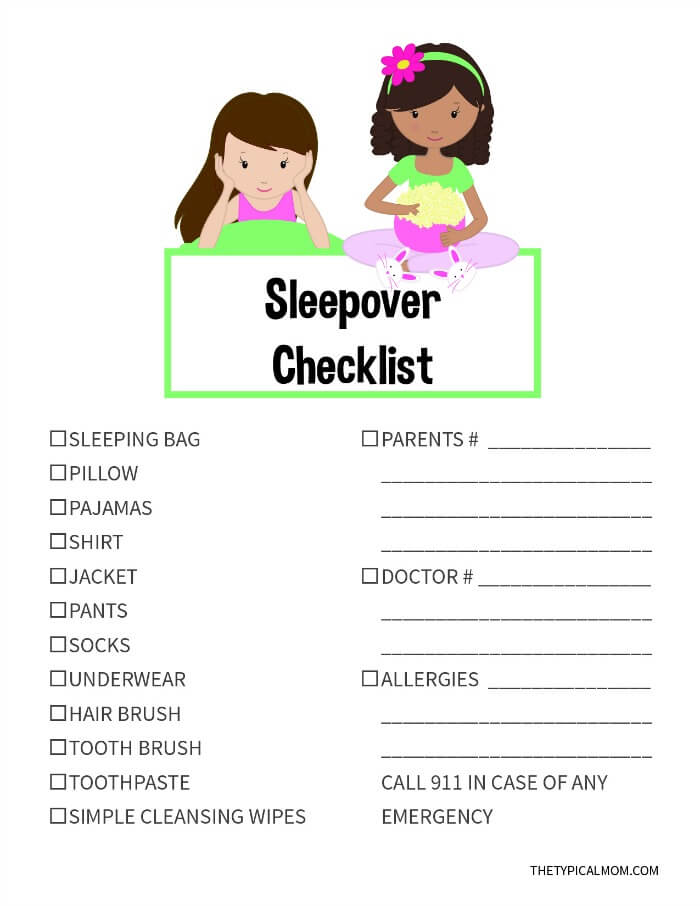 Oh how I remember the fun of sleepovers with my friends when I was growing up. I could've used something like this free printable sleepover checklist back then for sure! Special thanks goes out to Simple and Walgreens for sponsoring this post so we could share our tips and printable with all of you. (originally published on 3/18)
Checklist for a Sleepover
I'm all about making things easy. When my girls' are going to a sleepover it's nice for them to have a list of things they will need. Now that they're older they're packing their own bags so a little reminder is always nice.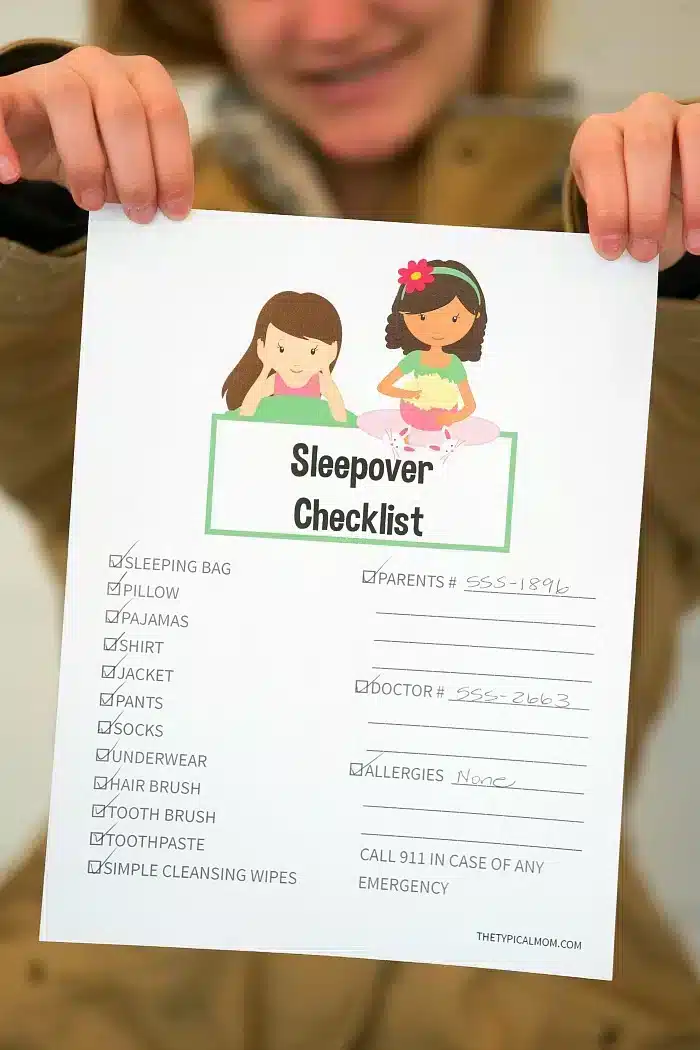 Printable Sleepover Checklist
Being able to send emergency numbers with her too gives me a sense of comfort. Whether my girls are heading out for the night with a friend or we're headed out on one of our long road trips, we always throw a package of Simple® Wipes into our bags!
We have a lot of different road trip packing list printables because we take off so often. Leaving the house for a sleepover isn't much different.
You take ONLY what's really important because space is always limited. Which means:
A change of clothes
Toiletries

Simple® wipes for cleaning their face
Toothbrush and toothpaste

Hairbrush and hair ties
Sleeping bag and pillow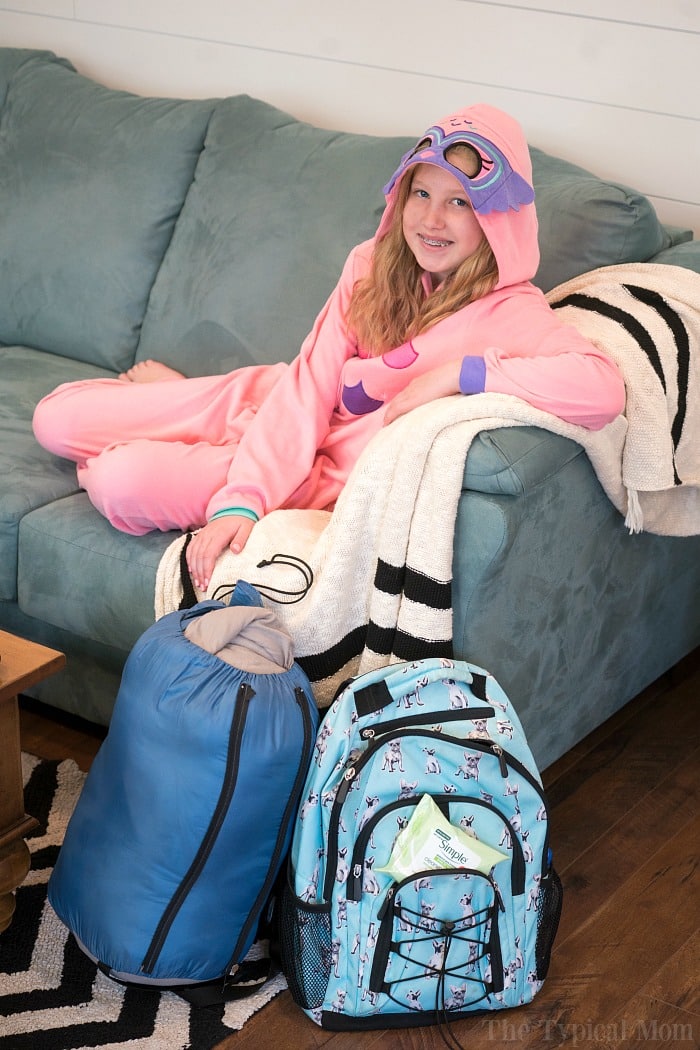 What to Pack for a Sleepover
Seriously, it's gotta' be throw together in the backpack easy right??!!
How to make packing for a sleepover easy:
Print out this free sleepover checklist printable here. That way your child won't forget anything and emergency phone numbers will be sent with them too.
Have them bring a sleeping bag + a small travel pillow is great to have on hand too.
Using their school backpack is the perfect size for all their clothes and toiletries. Added plus is they can throw it on their back and still be able to hold their other gear.
If you two are leaving for the weekend, you might appreciate this printable caregiver daily checklist template too. You can leave important numbers, expectations, and there is space for them to write what went on that day with the kiddos.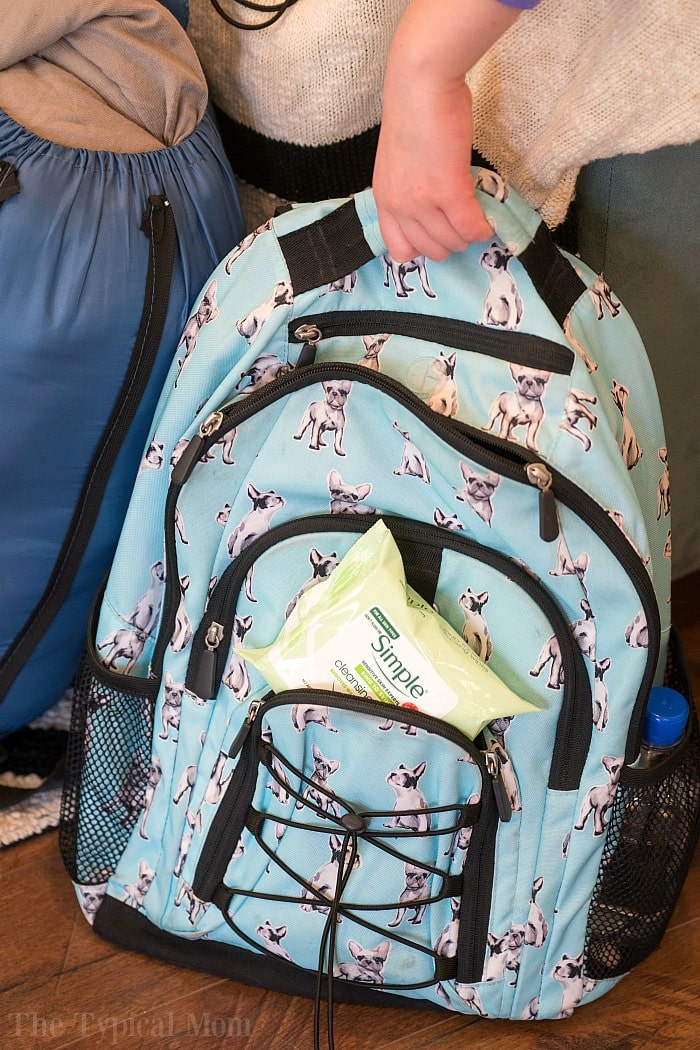 Why we love Simple Wipes to clean our faces?
Simple Cleansing Facial Wipes, 25 ct.

It gently cleanses, refreshes, and nourishes skin
Cleanses skin of impurities & unclogs pores (great for this age that's starting to break out)

Micellar Cleansing Wipes

Very gentle, even on the most sensitive skin
Hydrates skin (perfect in our dry weather)
Dermatologist tested (important at this age)

Exfoliating Wipes

Gently lifts away dead skin cells
Contains pro-vitamin B5 and vitamin E (my skin at forty something can use all the help it can get)
Leaves skin revived and revitalized
None contain any artificial colors, perfumes or harsh chemicals which is really important for their young skin.
If you have tweens and teens at home too you know that this is the time their faces start changing. Mine did. The emergence of breakouts are inevitable and making it easy for them to take care of their skin is KEY!
If your kids are anything like mine they won't take a lot of time to do anything. That's where Simple® Cleansing wipes come into play.
One swipe before bed when they're away, or at home, cleans the dirt that can potentially contribute to breakouts away. I find the Exfoliating wipes are great for ME.
Now that I'm 40 something I ALWAYS clean my skin before bed. I can tell the difference if I don't. Removing dead skin cells while adding vitamins to my skin all at the same time…. Bam, done in one swipe!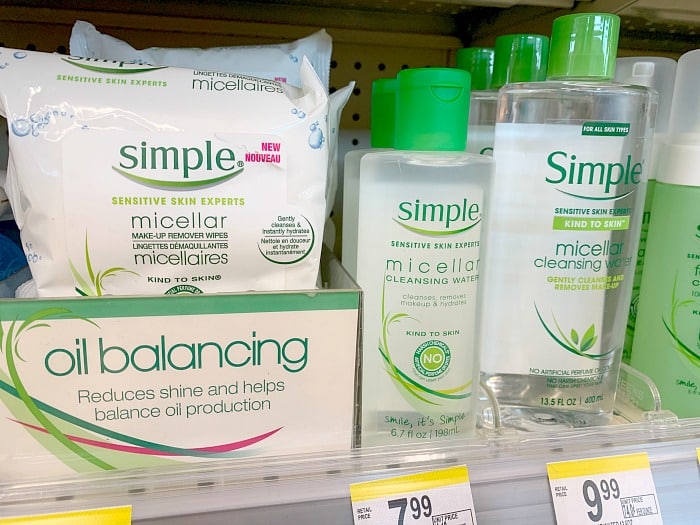 Pick up all three Simple Cleansing, Exfoliating, and Micellar wipes at Walgreens now!
They're even available to order online, and there's a great deal going on now too!