Free printable caregiver daily checklist template you can use for babysitting or elderly care. To do, daily schedule printable and notes you can write down for someone coming in to help.
If you're in need of a printable caregiver daily checklist template, we have two styles for you for free here. Great for leaving notes for a babysitter or if you have a nurse coming in to take care of your parents. You can even laminate it and use it over and over again. One of the free organization printables we offer on our site. (affiliate link present)
Babysitting Checklist
When we had little ones it was tough. We needed time away to regroup and didn't always have family around. If you're in that situation you might need a way to convey a daily routine to those helping you out. Every child is different and if you stray greatly from their schedule it won't be fun for you for days after that.
There are two styles to choose from here with room to write daily tasks and notes. The top one is a bit more fun and more appropriate for kids and the other is more classic in nature. Pick whatever you like, they are both free to print at your home.
You can print the "fun" caregiver checklist printable you see above here. You can write times in order and what needs to be done when, emergency numbers, allergies etc…
Caregiver Daily Notes
You can print this babysitting checklist style here too. These are great for taking care of elderly parents too. You may have a medical professional coming in for a few hours for senior care, but they might rotate. In this case it is likely that they don't know what to expect.
In this case you may want to write down their medications and how much they take when. Yes you can buy a caregiving notebook if you want but this daily log doesn't cost you a thing. You can print out as many checklists and forms as you want too. Use as throw aways or laminate the sheets and use wet erase markers.
If you do that there is less waste. In cases where there is a consistent day to day routine you could write that in and then use self adhesive laminating sheets. Then all that is wiped off and changed would be the check marks. It's helpful to provide health care / home care agents with some sort of caregiver log like this. Believe me they'll appreciate it.
Once your kids get a bit older you might appreciate a sleepover checklist as well.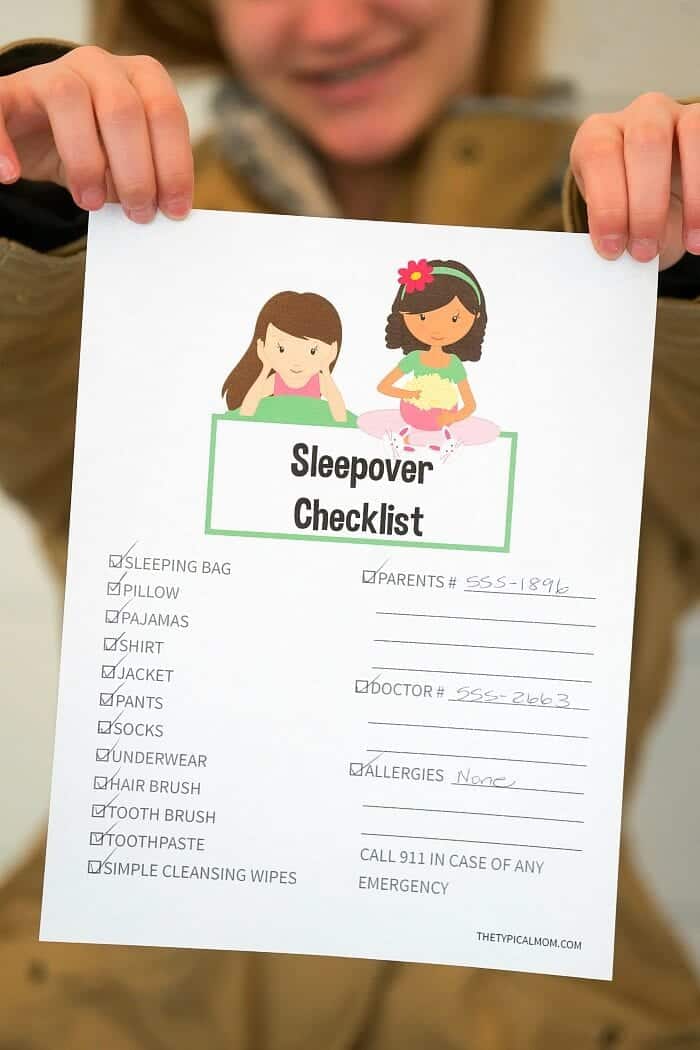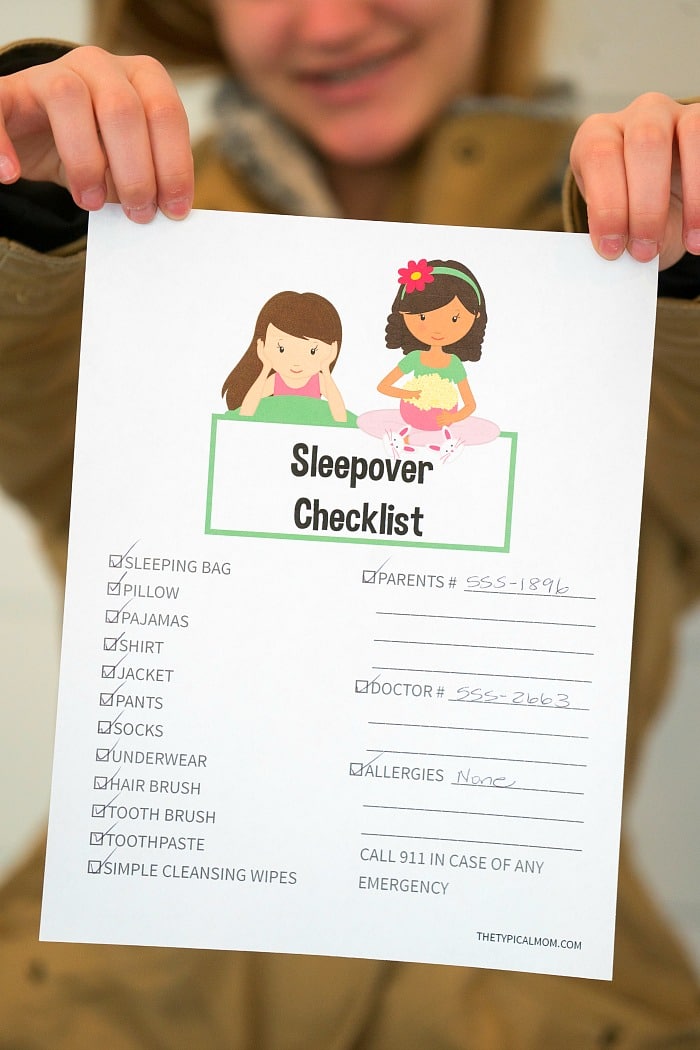 Caregiver Daily Checklist
I mean this could work in a nursing home too if your loved one goes back and forth from time to time. You don't want to forget the necessities. This just lists daily care items on it and important phone numbers.
Use these as ideas if you want to create something more specific. If you have Microsoft Word you can create your own on there or Excel. PicMonkey is where I made these. There are business templates available that you can just edit and go from there. Create your own caregiver daily logs or enjoy ours right now. Hope this helps and enjoy.
Want to see a few of my favorite things that I am totally obsessed with?? Take a peek and see how many you might already have…twinsies!
Looking for more easy family recipes and tips? LIKE The Typical Mom Facebook page?
Then sign up for my free newsletter, and follow me on Pinterest! 😉
***** If you LOVED this recipe give it 5 Stars below and let everyone know what you thought about it. 😉