The idea of this home organization binder is genius and so easy to do! All 12 monthly organization printables are here to download for free too!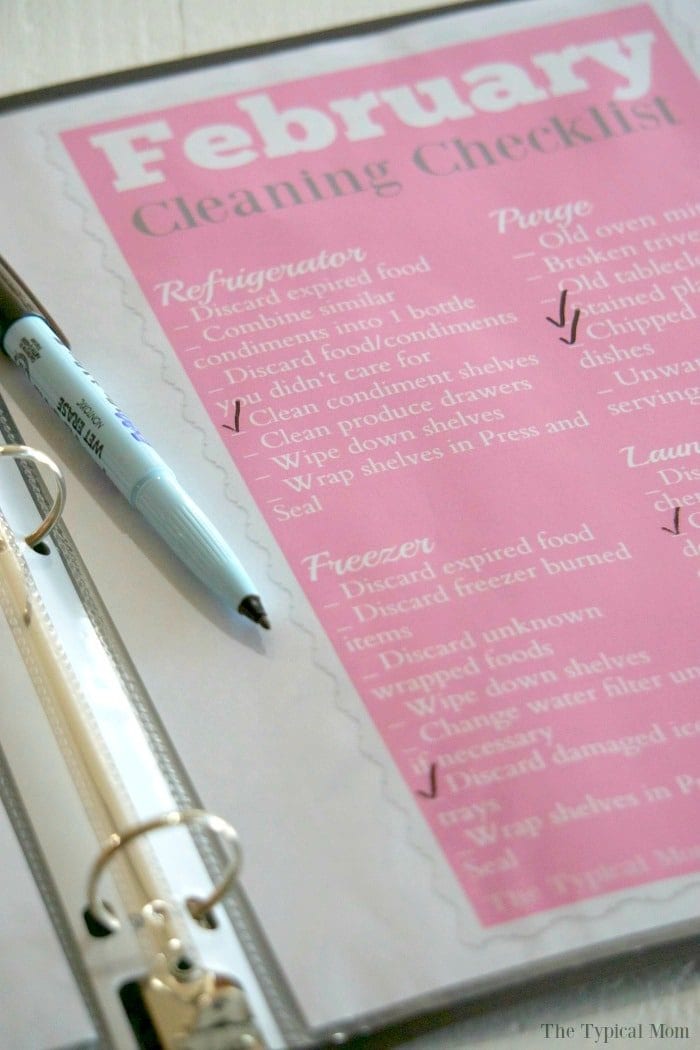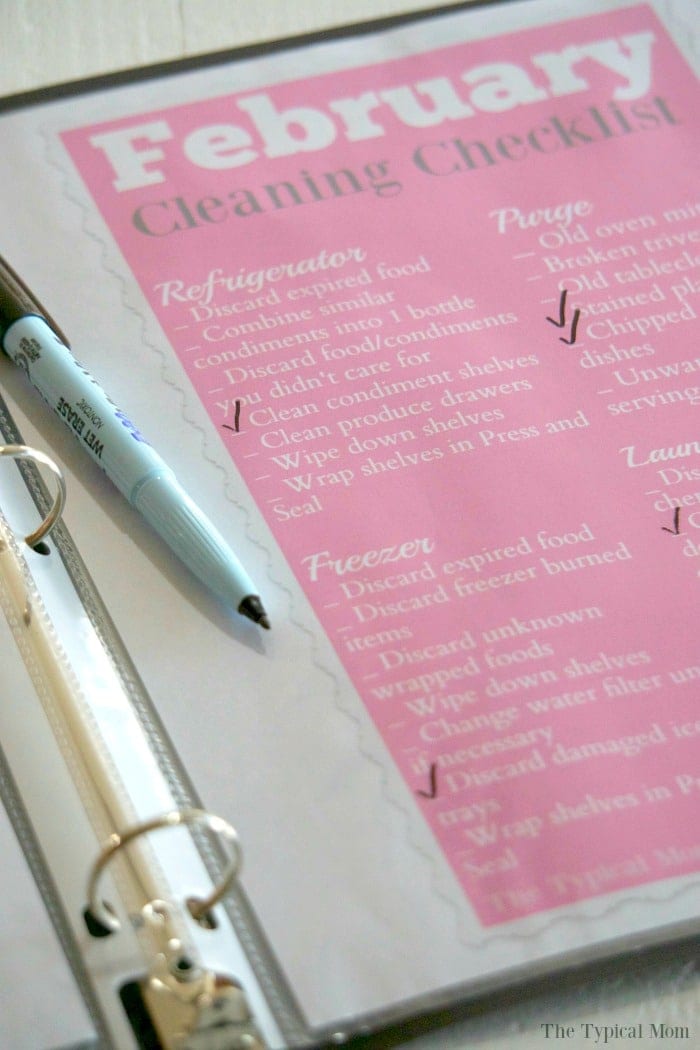 I like things organized. Maybe it's the Teacher in me, but when I've purged what isn't needed anymore, and organized everything that is left I feel a sigh of relief. I created monthly organization printables this year to help me to do this, and help you as well! Here's how easy it was to create and what you'll need to make one yourself! (originally published 1/17)
You can see my home organization binder here above, turned to my month of February cleaning checklist.
I love being able to check off what I've done so I knew what was left to do during that month. Since they're in sheet protectors I can wipe it off at the end of the month using a wet erase marker, and it's ready for next year when that month arrived again!
You should've seen this before I did a bit of linen closet organization!!! (gasp)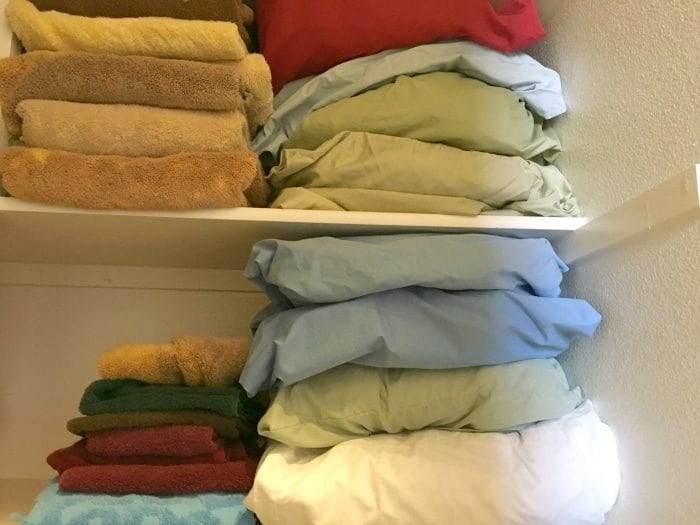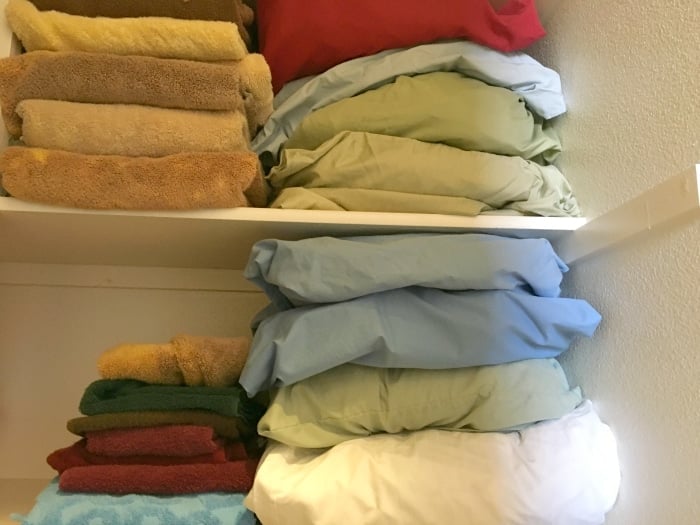 I started with a January cleaning and purging list and after so many people asked in February for the next rooms to tackle I just kept going and here we are today….with one for each month of the year (okay in the Summer I lump a few months together to give you a break)
The idea of the home organization binder is to get you started on ALL of those things you try to avoid…but really need to be done, like cleaning out your refrigerator too!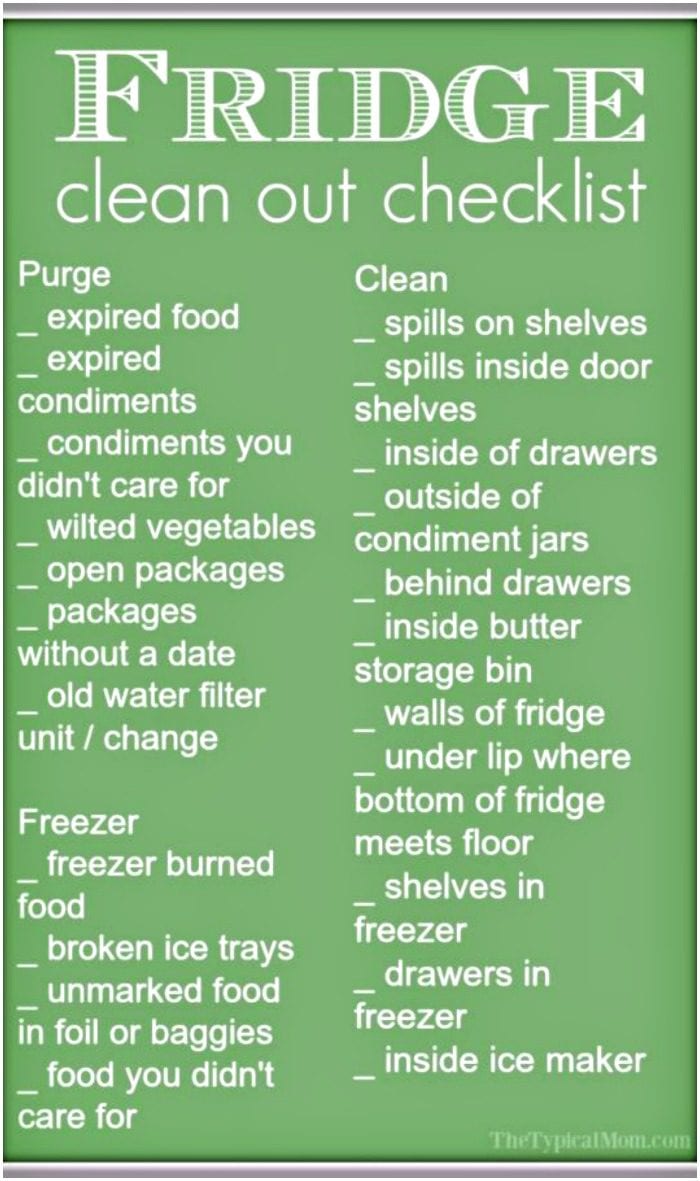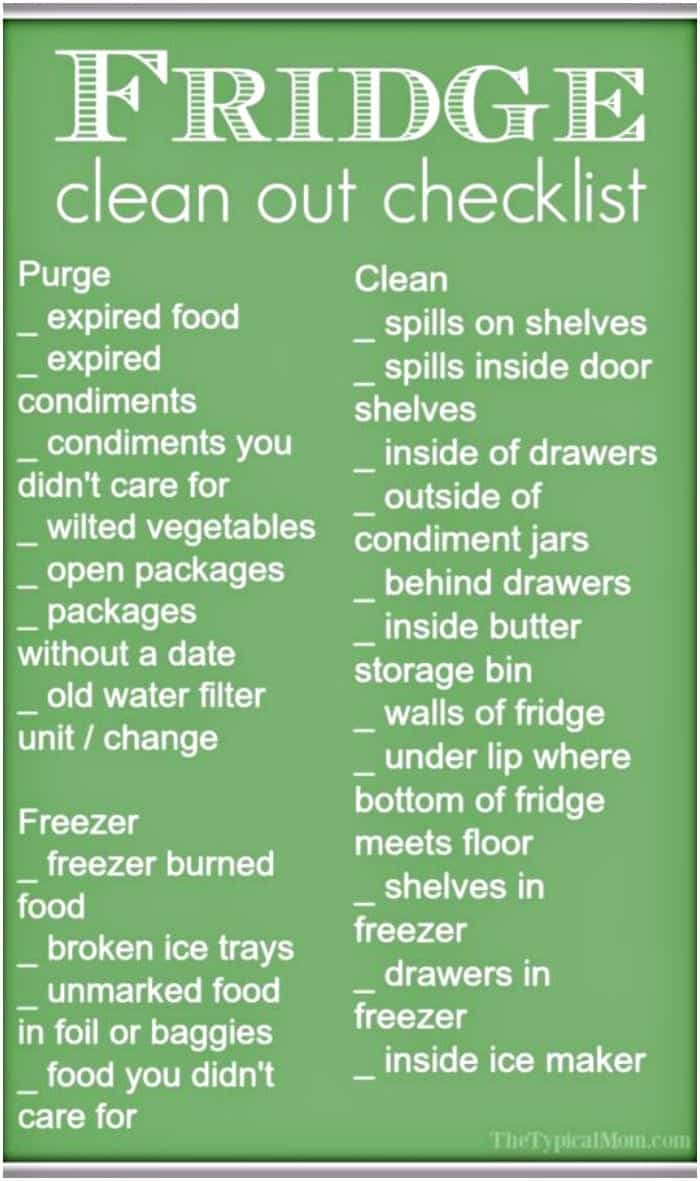 Here is what you will need to create a Home organization binder yourself
Monthly organization printables

Or you can download my free ebook with all 12 months of home organizing broken down into sections
If you just want to start 1 at a time go ahead and print the first January purge checklist and get started. 😉

Baby wipes work great to wipe your marks clean, or a damp paper towel
Just slide each month inside the sheet protector, mark off what you've done and keep track of what is left.
Easy right??!! Ready for some pantry organization this month? Add that one in there once you're done so you can touch up the next year too.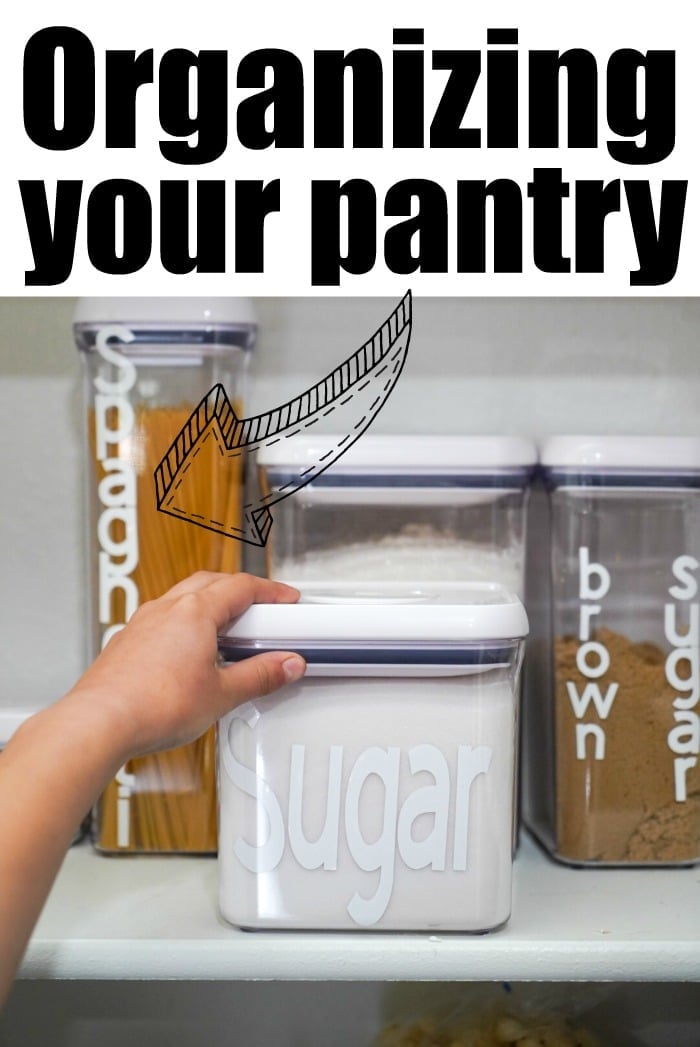 Since I created and provided you with free printables to help you organize it isn't expensive at all to create! Less than $15 total for all the supplies and you can use it year after year….you may already have a few of these things at home already.
Here are a few other house cleaning printables you can use too and include in your binder: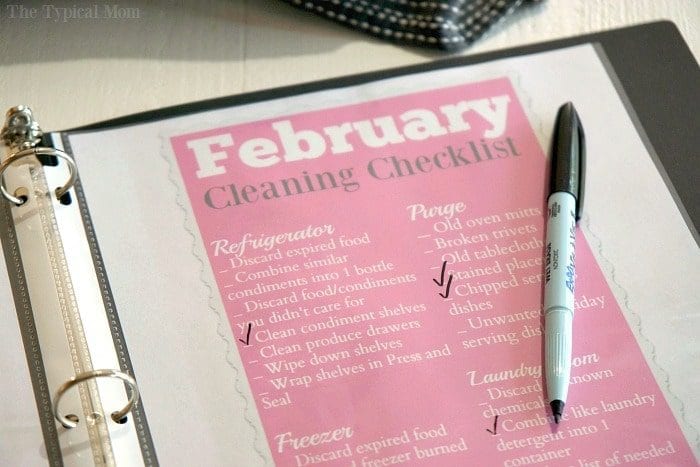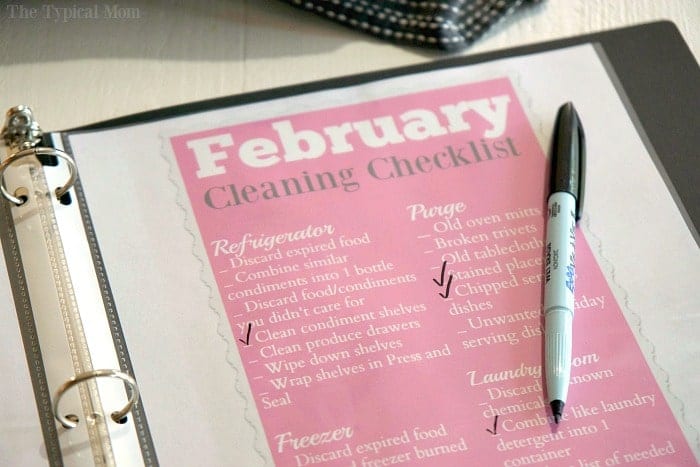 For more easy recipes, tips and free printables please LIKE The Typical Mom on Facebook and follow me on Pinterest! You can also sign up for my free weekly newsletter which is packed with goodies I know you'll love. 😉