Spring cleaning checklist to deep clean a few rooms at a time so you don't get overwhelmed. Use our other other free monthly organization printables too. We're focusing on bedrooms and bathroom cleaning tips in April and May right now!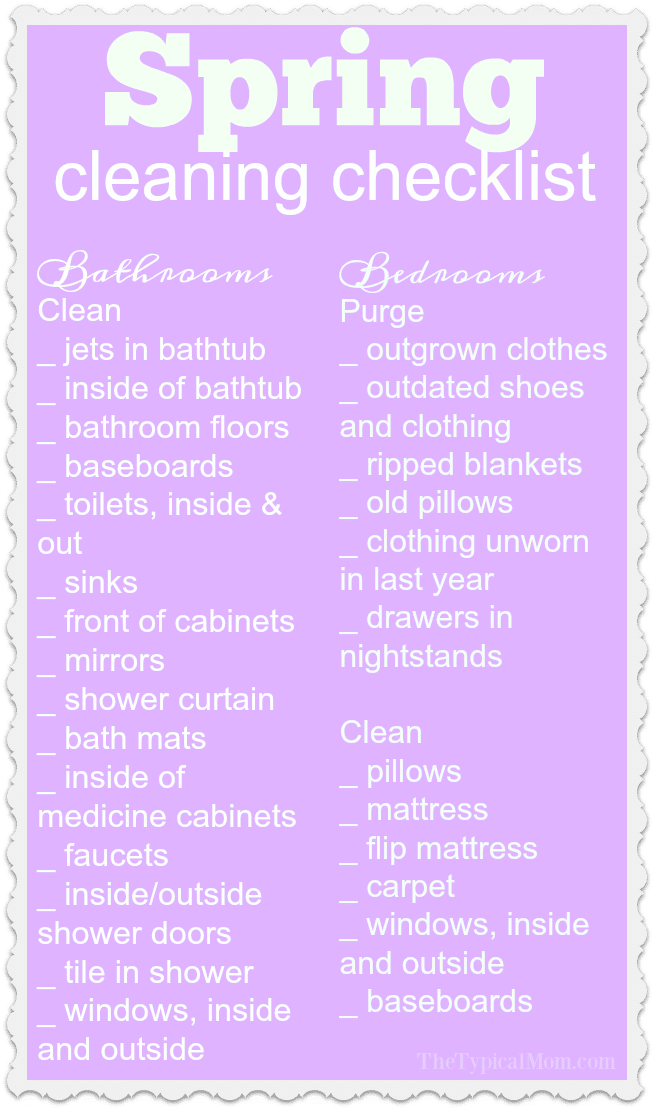 It's about that time again, for a bit of cleaning and purging! Yes it can become overwhelming if you tackle the entire house once or twice a year, so I have created cleaning and purging checklists for each month and share them all on my organization printables page. (originally published 3/17, affiliate links present)
Spring Cleaning Checklist Printable
We have made one of these for each month, or season of the year so you don't get overwhelmed. If you are only here for the this April Spring cleaning checklist that's okay too and welcome. We hope it helps you stay on task and get you started on your purging journey. 😉 Feel free to print as many copies as you'd like.
If you've created a home organization binder as I've talked about before here is your next page to add to it to keep you on task and do a bit each and every month to stay organized. Enjoy!
Slip each month printable inside a page protector. Once you're done with the whole list just wipe it off and save it for next year! I mean it is okay to just grab one and try it marked off with a pen or pencil too, your choice.
I started with January about 6 years ago and it was just so popular I kept going from there. Followers asked for the next list, and the one after that. It was then that I made them all in case you were of the same mindset and would like them all. The link to the complete set is at the top of this post. 😉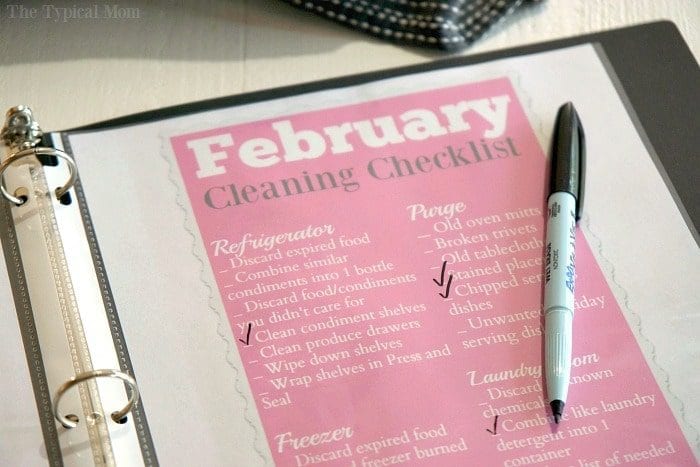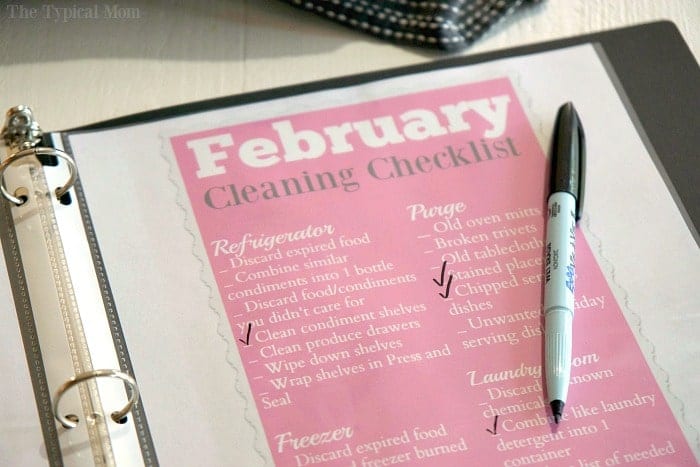 Spring Cleaning Printable Checklist
It is always good to do a bit of deep cleaning a few times a year so you aren't so overwhelmed. If you try to tackle the entire house you just quit really before you even begin. I include all sorts of things you may have overlooked, some may have NEVER been done….like……
Cleaning bathmats, that are likely filthy and touched every day. When was the last time you laundered these babies?? Yeah if you cannot remember it has been way too long. Baseboards are way easier to keep clean if you wipe them down every few months. Otherwise the grime packs on and is much harder to get off, believe me!
You may never have cleaned the inside jets in your tub either right?We did it when we moved into our house and it was disgusting! Using this jetted tub cleaner it was super easy and made me feel better taking a soak after that. lol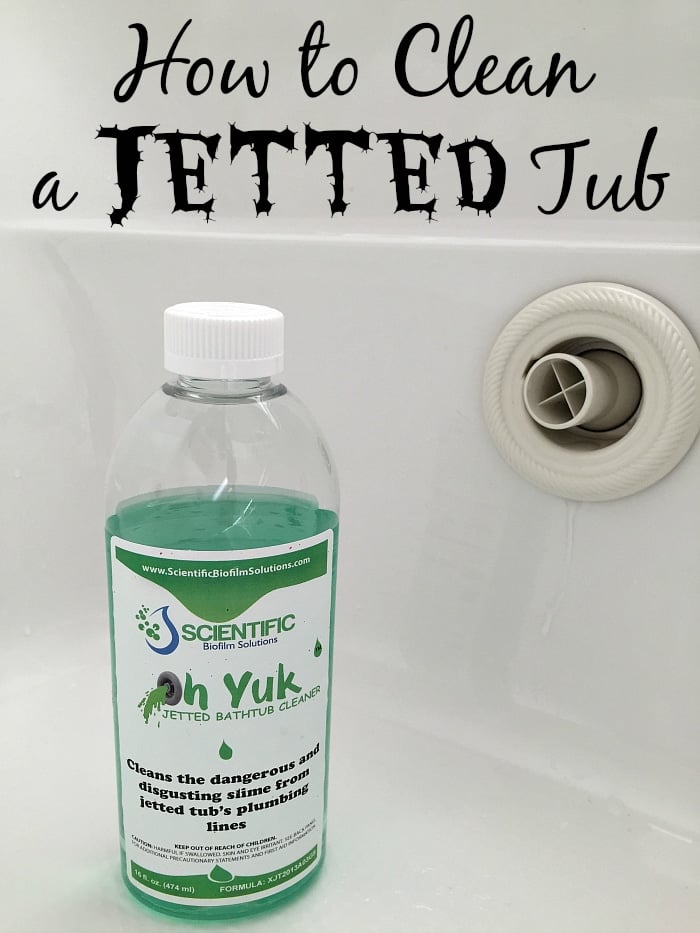 Spring Cleaning Decluttering List
We have a lot of things as far as cleaning the bedrooms and bathrooms during the summertime. Things like cleaning the jets in your jetted bathtub, purging medicine cabinets, and a good scrubbing of all the things.
If you have never done this and you enjoy a good soak you might be totally grossed out too. Hopefully you have a strong stomach, if not have someone else do it. Seriously, look at the pictures in my post about how disgusting ours were!
It is always good to clean your mattress at least once a year and it is really easy to do, flipping it every six months or so will lengthen its life too. Going further to make it last the longest…..use a waterproof cover on top and in between that and the sheets you lay on. Especially if you have little ones (or teenage girls) you can avoid stains and leakage from reaching the pillow top.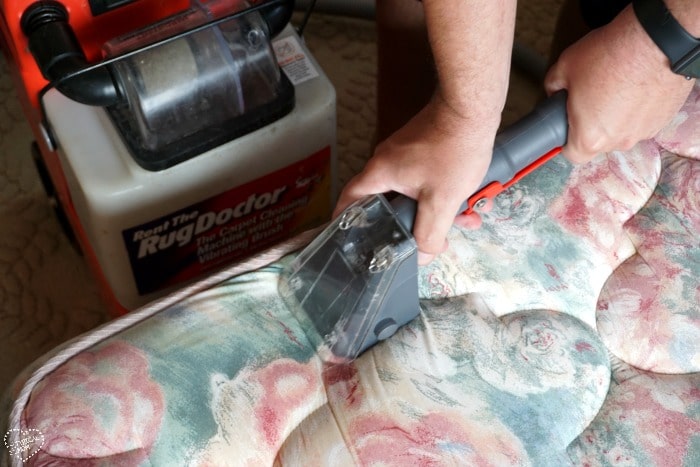 Clean the outside of your windows during this time so grime doesn't get caked on, it's really easy with products they have out on the market now.
It's always good to use all purpose cleaners to wipe down all ceiling fans too.
Spring Cleaning Checklist
I have two versions for you below in case you want colored, or not. We use HPInk so it doesn't matter either way, it is just a sheet and we get so many per month. If you have never heard of this service I highly recommend it if you print things often.
Now….here's the free printable we call a Spring cleaning printable checklist here. I also have a black and white printer friendly version of my Spring cleaning printable here too.
Start with one bedroom or bathroom each day and once you've done the item on your list check it off. If you want to use this list year after year just create a home binder.
If you missed the other purging and cleaning checklists (we hit living rooms in May) they're listed under the printables tab. Integrate kids in the activities so they can appreciate how hard you work, and we have a Spring color by number sheet for them too for fun.
Want to see a few of my favorite things that I am totally obsessed with?? Take a peek and see how many you might already have…twinsies!
Looking for more easy family recipes and tips? LIKE The Typical Mom Facebook page?
Then sign up for my free newsletter, and follow me on Pinterest! 😉
***** If you LOVED this recipe give it 5 Stars below and let everyone know what you thought about it. 😉