Here's a free house cleaning checklist. What things should you clean and purge twice a year and what should be deep cleaned that you may not think of.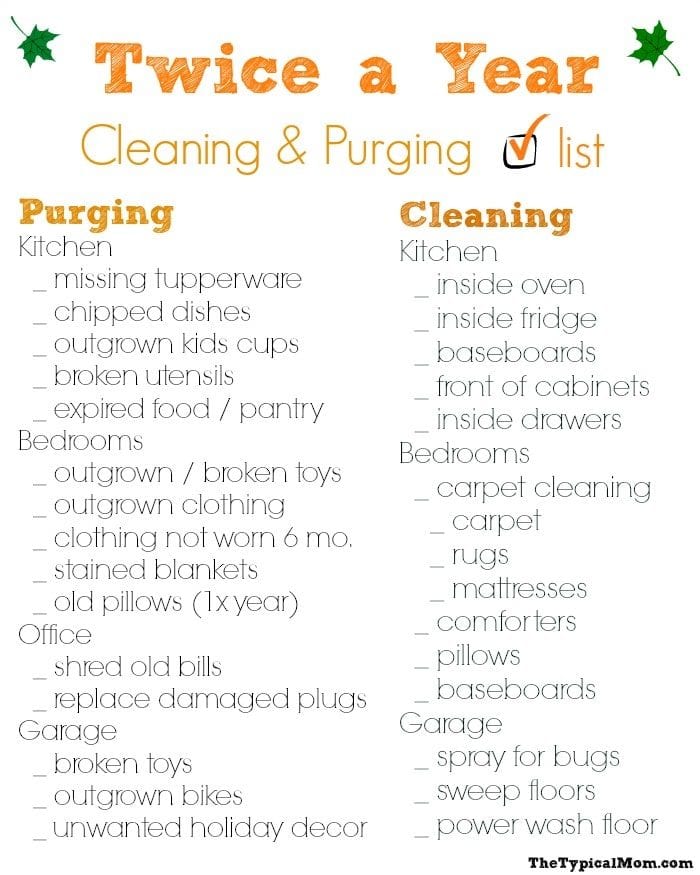 Yes we clean our houses regularly, but I'm always motivated to do some Spring cleaning and once during the Summer in a BIG way. You know…those things we don't get to often but really need to do a few times a year (but forget about). Here's a free printable house cleaning checklist + what you should purge twice a year to keep things fresh in your home on a regular basis (especially with kids). Hope it helps you too! It's one of our most helpful organization printables. This is a sponsored post written by me on behalf of Rug Doctor for IZEA. All opinions are 100% mine.(originally published 1/16)
House cleaning checklist
Right before Thanksgiving and when school gets out I get ready for a BIG purge and cleaning of my house.
It's the perfect time because Christmas brings more toys and surely there are many they no longer play with, clothes that no longer fit, and right after school ends the bugs start showing up and the cleaner your house is the better it will be for all of you.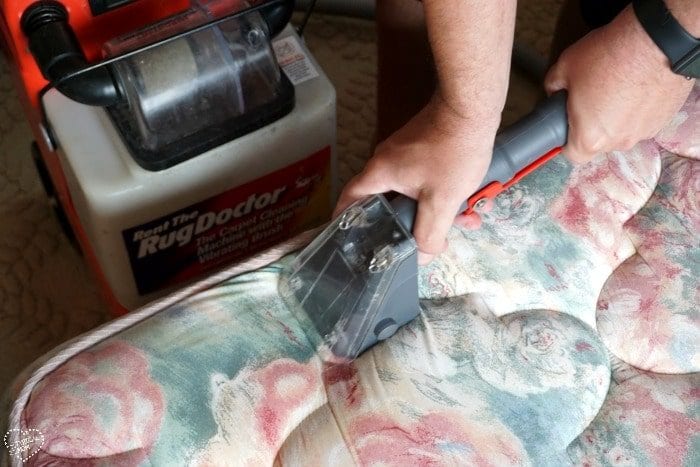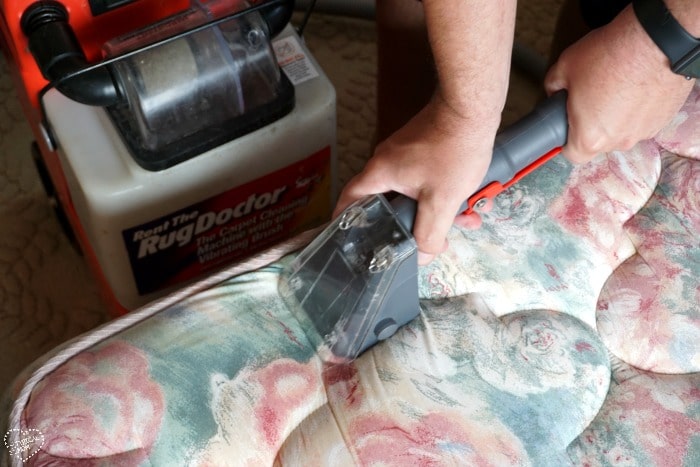 One thing you may not think about, but are important to keep clean, are your best mattresses! We use them every day, and even if you change your sheets often they can get soiled. Especially when you have kids, those stains just seem to magically show up out of nowhere. 😉
Even if they don't look soiled they still need a good cleaning. If you have pet dander allergies it may be cleaned more often.
It is quite inexpensive to rent, this attachment is specifically designed for mattresses, and it's super easy to use (even I can do it)…..bonus!
Using this Free printable cleaning checklist twice a year can help declutter your home from unwanted items and remind you of the things that may have been neglected throughout the year (like your carpets and mattresses).
We usually find some hidden spots while we're in the kids' rooms (like this one), and it's better to catch them earlier than later.
Surprisingly this one came out with some Rug Doctor carpet cleaning solution and going over it a few times.
As many times as I warn them about markers and food, stains are just bound to happen with kids. Uggg.
Another thing I like to do after cleaning their carpets and mattresses is to purge the toys they have outgrown. This is called a toy rotation!
If you've never done this it is brilliant! You know how kids have so many toys that they only really play with maybe 1/4 of them. If they saw that toy at the bottom of the bin they'd probably love it again.

Pack 1/4-1/2 of them away (when the kids are GONE) and every 6 months pull this bin out. Refill it with the toys they have been playing with.
They will become NEW and fun again because they haven't seen them in 6 months. Believe me, this totally works!
I just use a large plastic container with a lid. A tall laundry basket I found on clearance works well too.
I put it in the guest room closet (where they never go) or the garage. Try it….you can thank me later. 😉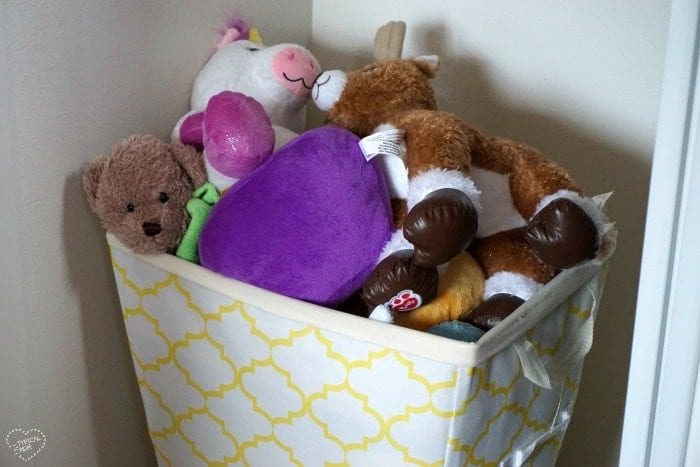 The rest of the things are self explanatory and a great way to make your home feel fresh again. Just do this twice a year and you'll love the results! I hope the house cleaning checklist + these tips and tricks for purging and deep-cleaning twice a year help.
This is a great tip for moving too in order to get your deposit back. You want it spick and span then.
For more easy recipes, tips and crafts please LIKE The Typical Mom on Facebook and follow me on Pinterest! You can also sign up for my free weekly newsletter which is packed with goodies I know you'll love. 😉