The cutest mini pumpkin bundt cakes ever and super easy to make!! Fun Halloween dessert to make for a party or with your kids too!
It is almost October…that means lots of baking fun and everything pumpkin!! If it doesn't taste like pumpkin it needs to look like a pumpkin we say, so alas a few pumpkin bundt cakes were born. Here's how you make them.
You can make homemade pumpkin bread, or use a boxed spice cake like we did. That is totally your choice. If I had more time I would've gone all out with homemade, but boxed did the trick for this "baking project". Here's how you make them.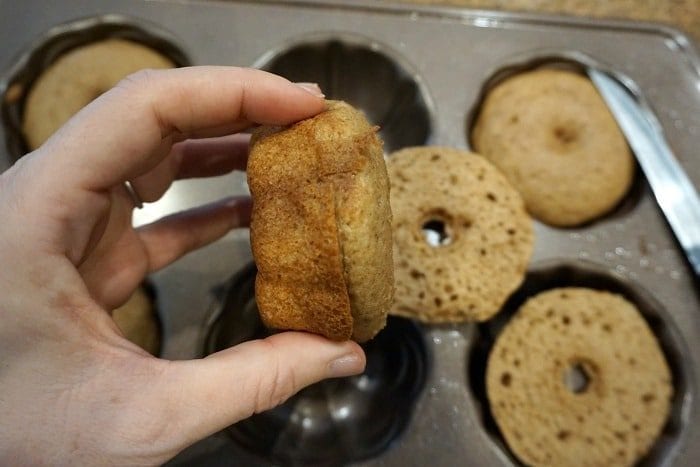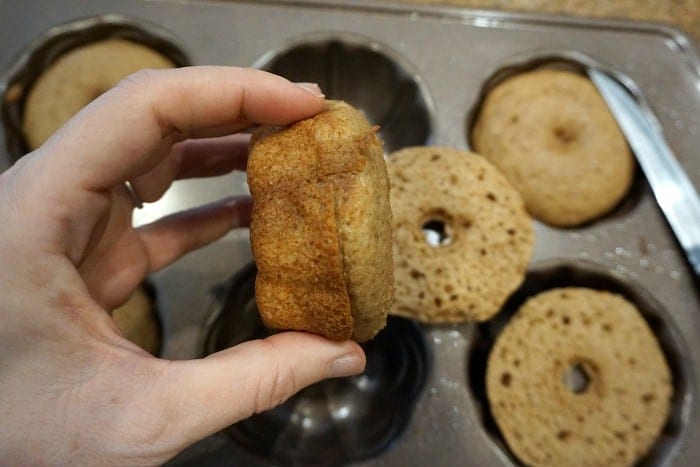 Just cook the bundts in a mini bundt pan (affiliate links present) according to the directions on the cake mix. Or make homemade pumpkin bread and cook accordingly.
When they are done and cool take them out and cut the rounded part off the top of the mini bundt. That way 2 will sit flush with one another and look more like a pumpkin. Here are the other items you will need:
Pumpkin bundt cakes
Here's a quick video showing you just how easy they are to make.
I don't show it but just cut the rounded part off your bundt cakes before putting them together. Maybe 30 seconds to melt the frosting is all and push your caramels together to make the pumpkin "stem".
If you wanted to you could put frosting in between the bundts before melting and pouring it over to add to the sweetness. And that is how you make mini pumpkin bundt cakes.
If you love this recipe be sure to check out our caramel pumpkin monkey bread made from cinnamon rolls in a bundt pan too!!
For more easy recipes, tips and crafts please LIKE The Typical Mom on Facebook and follow me on Pinterest! You can also sign up for my free weekly newsletter which is packed with goodies I know you'll love. 😉