Here's a free printable refrigerator clean out checklist to help keep you on task and clean our your kitchen this month! Tips on cleaning your refrigerator and freezer quickly while you purge.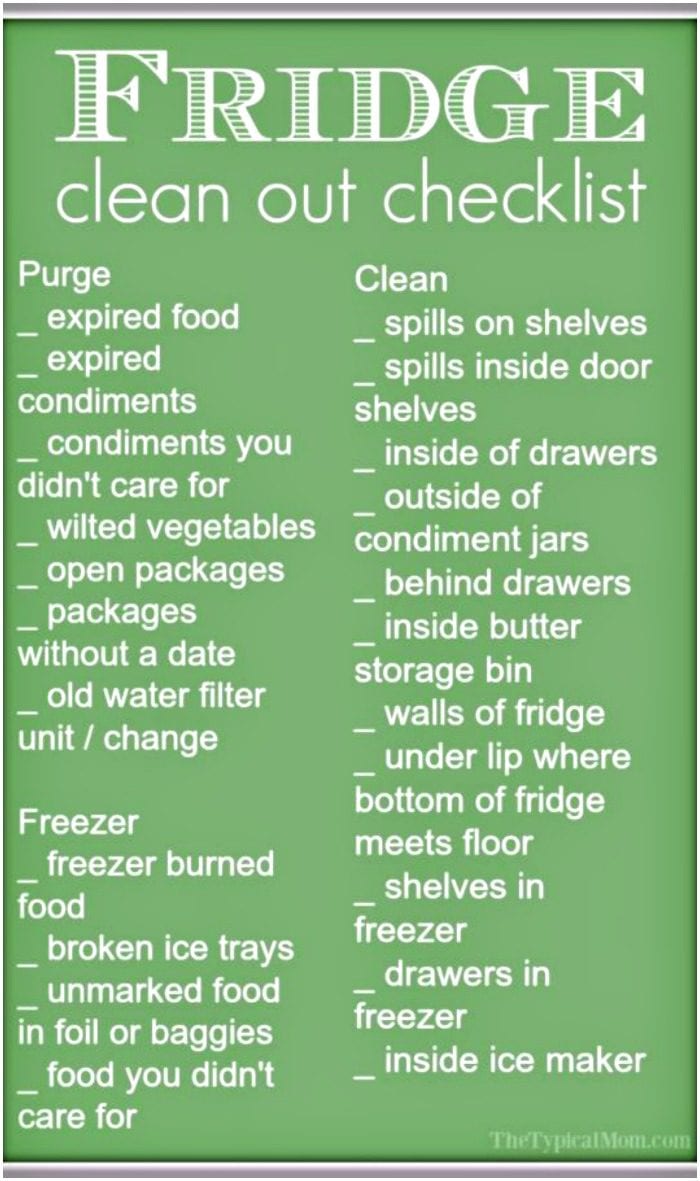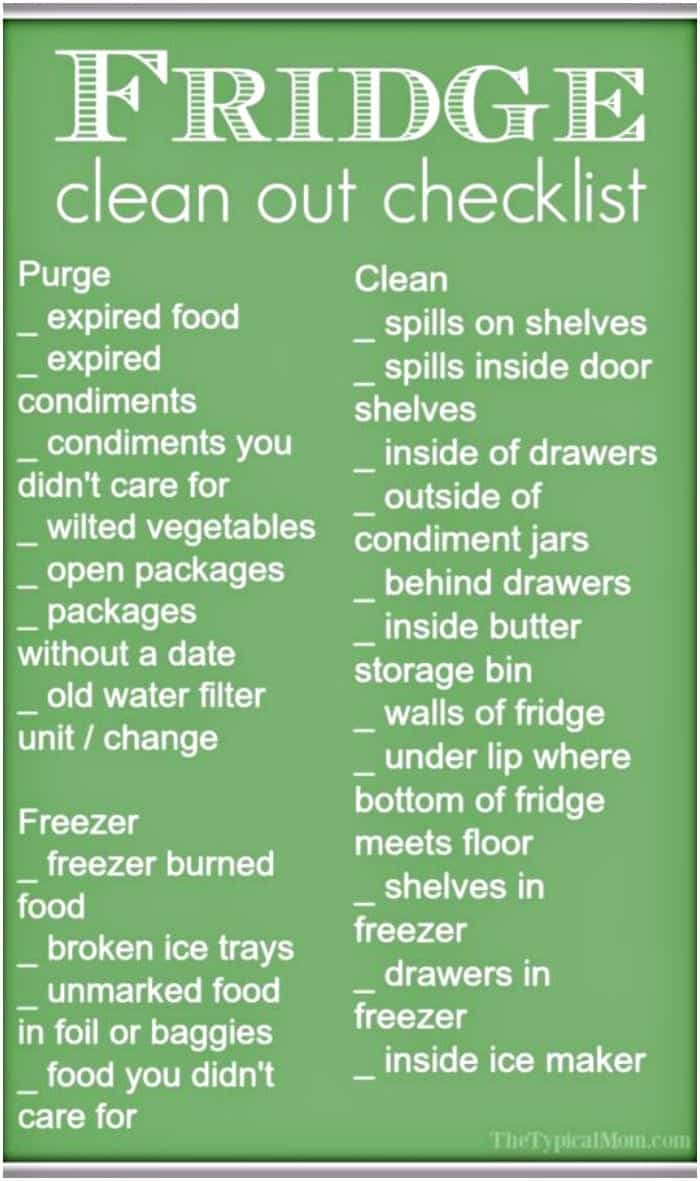 Ok so it's time for a refrigerator clean out!! I know, but it really needs to be done every few months (especially if you have kids). In a perfect world our fridge would be perfectly organized with all the labels facing forward, and nothing expired. This post sponsored by Green Works. Find other helpful organization printables here on The Typical Mom too. (originally posted 2/17, affiliate links present)
Refrigerator Clean Out Checklist
I don't know about you but it makes me feel a lot better after I've purged my freezer and refrigerator. After I have cleaned the shelves that have been neglected I feel like a new woman.
I'm almost embarrassed to post this picture of my fridge but to be quite honest when I go over to my friends' houses who have kids they don't look much different.
Over time things are thrown in, not organized, and many times there are a few bottles of the same thing but nobody notices….that's the time to do a major clean out!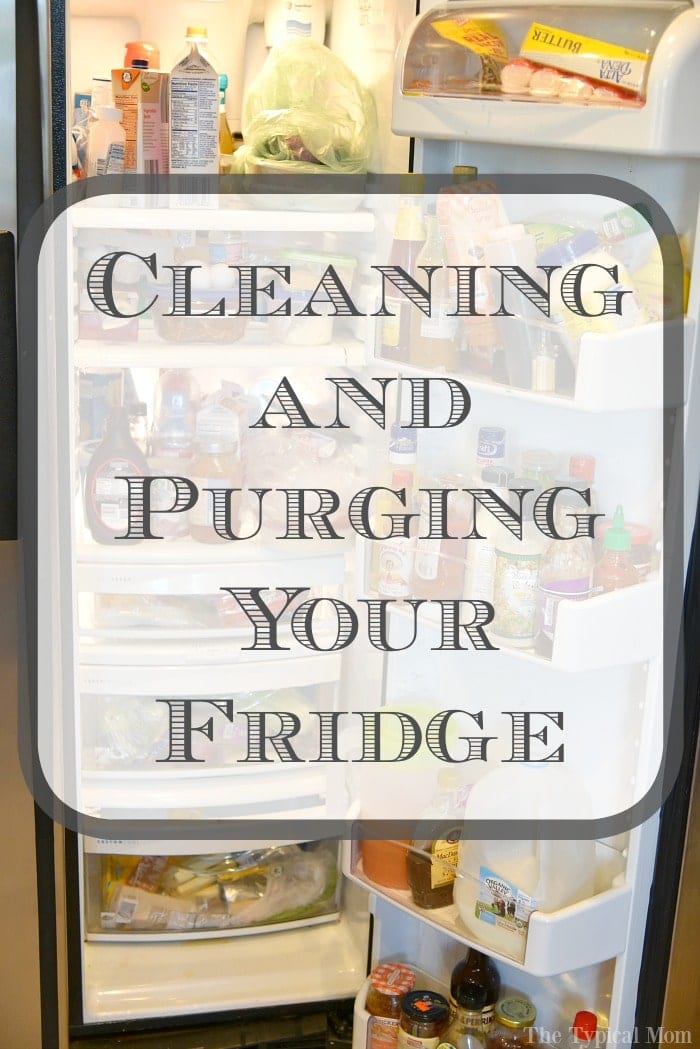 How do I Clean Out My Refrigerator
First thing first, I like doing this by myself. I typically engage my kids to help when cleaning is involved but I think it is easier to purge and clean when I can organize it all on the counters, and not have little hands grabbing things out of the fridge in the process.
It is a helpful guide to focus on one room at a time and this refrigerator clean out checklist is a great addition to that when you focus on the kitchen. This are the steps I take when cleaning out my refrigerator and organizing it.
Refrigerator Clean Out
Start with the items on the door
Take out each thing, starting from the top butter storage, and check the date
If it is expired toss it, if it is good put it on the counter
Once everything on that shelf on the door is out, remove it and close the refrigerator door
Put the shelf on the counter and spray with Clorox Green Works spray

or make your own homemade antibacterial wipes

Wipe clean with a paper towel (it removes dirt and stickiness well without scrubbing)
Rinse your shelf off with water and dry off
If you want to save yourself time cleaning your fridge next time, line the top of each shelf with press n seal wrap.
How to Clean Your Fridge the Right Way
Leave the day to do this so you won't be interrupted. Since you have to remove the food you don't want to have to put it all back, then out again to continue. That will be frustrating so just set aside the entire day and go for it.
Return clean shelf to the fridge and put back items that you're keeping and aren't expired
Continue doing this with all shelves on the door, then move to shelves inside fridge
Remove produce drawers, follow same purging steps, wipe clean/rinse using the same process
Print out the Refrigerator Clean Out printable checklist you see here in green, or here's a black and white printer friendly version of this refrigerator clean out checklist too to make sure you don't miss anything along the way!
Then you can move on to how to organize your pantry and the whole kitchen will make sense again! 😉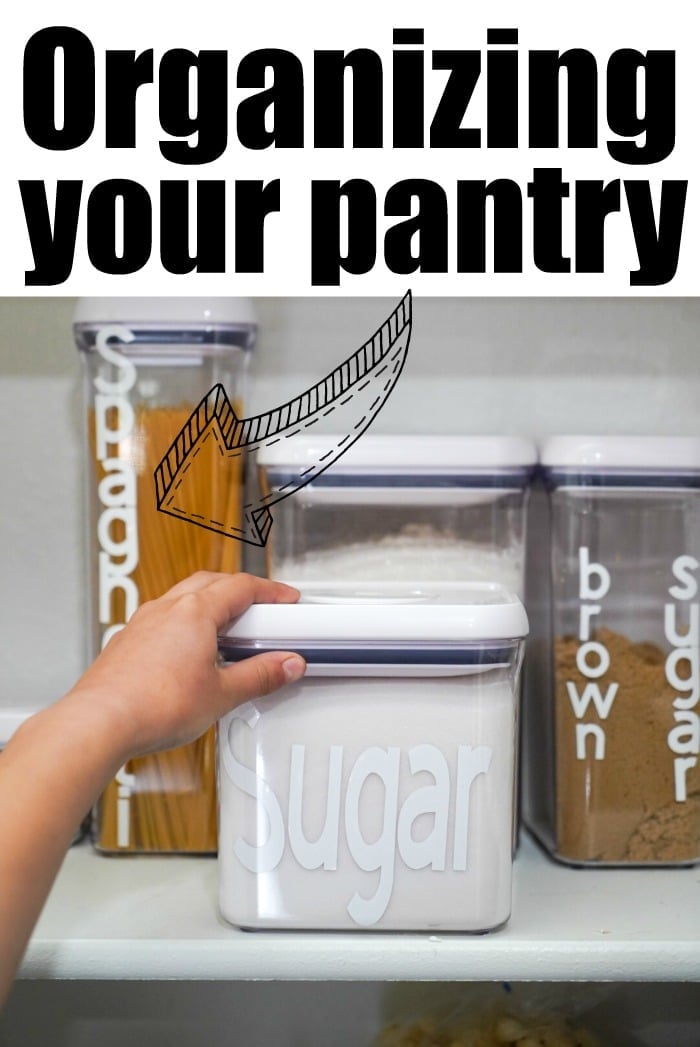 Cleaning your Kitchen
If you purge and clean your fridge every few months it doesn't become a daunting task. Using an all purpose cleaner makes it easier too. Tackle all the areas you need with the same spray and paper towels.
If you are someone who likes to organize your house a little at a time and not get overwhelmed you should refer to my free monthly cleaning schedule ebook, and these other cleaning printables.
If you're purging your refrigerator in conjunction with a move we have a move in move out cleaning printable to refer to as well.
Want to see a few of my favorite things that I am totally obsessed with?? Take a peek and see how many you might already have…twinsies!
Looking for more easy family recipes and tips? LIKE The Typical Mom Facebook page?
Then sign up for my free newsletter, and follow me on Pinterest! 😉
***** If you LOVED this recipe give it 5 Stars below and let everyone know what you thought about it. 😉